Mama D's Kitchen of Love came to be because of the cooking  I witnessed growing up.  It was the 50's. My father went off to work every morning and my mom stayed home and took care of the house. Monday was laundry day, Tuesday was for ironing. I don't remember what specific tasks were assigned to the rest of the days, but I know that everyday at around 4 o'clock it was time to make "supper".
My mother was a great cook. She was creative and took great pride in the food she created. My father was an amazing cook in his own right and loved to eat. My mother cooked the dishes my father loved. That combination of love and pride are the memories that are foremost in my mind and have influenced how I cook today..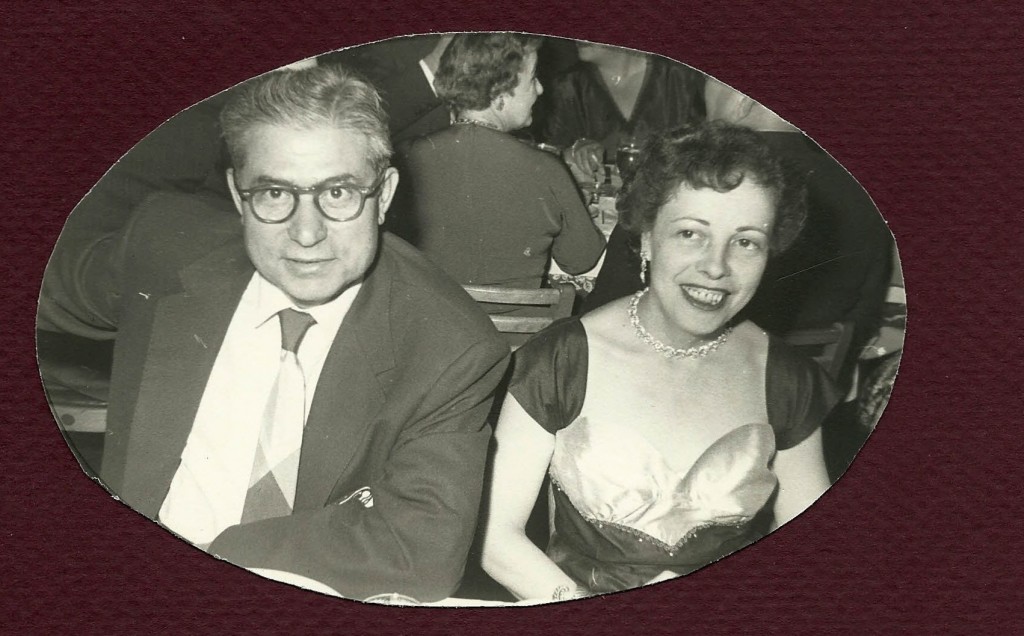 Every weeknight, except Friday, we'd have meat. Lamb chops, sirloin steaks, and hamburgers were prepared in our electric broiler. This was state of the art for the time. It sat on the counter and had a cast iron broiler tray with a separate rack that fit inside. The plug was a massive three-pronged affair that had to use more electricity than the TV. My mother's broiling technique was unique. Meat went into the broiler frozen. The seasoning was garlic salt and little else. As strange as this seems to me now, the meat was always perfectly cooked, juicy, and delicious.
I loved summer because the vegetables were always fresh either from my grandfather's garden or the produce bus that came down our street twice a week. Yes, a bus full of fruits and vegetables. It was a converted school bus that boasted a large bell that announced its arrival and wooden bins heaped with produce where the seats should be. You walked through and chose your produce which was weighed on a hanging sale and put in brown paper bags. My mother brought it home and that's when the food memories began.
My mother did wonders with those vegetables. The green beans would be cooked and then tossed with olive oil, garlic and fresh mint from the garden to create a beautiful salad.
Melrose peppers were fried in a large saucepan that I still use.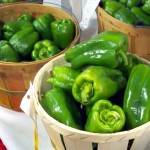 They started with the cover on  with a little olive oil and a good dose of salt. Then they were  fried uncovered until tender and slightly golden.
Tomatoes, OMG the tomatoes! Sliced and served in carpese style (without the cheese).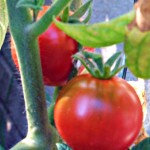 She made the salad early enough so that it would have time to get happy in the refrigerator resulting in a generous amount of olive oily, vinagery, garlicky juice. This juice was the best part because you could bagnare bread. That's dip in Italian. Italian was not routinely spoken in our home but certain things could only be described with the Italian word.
My mother was an excellent baker. She made pies and cakes and enough Christmas cookies to keep our holiday table loaded for the entire 2 weeks of the season. She made the best buttercream frosting in the world. It was a cooked frosting that was creamy and not too sweet.I have tried for forty years to make this frosting . I can't do it. I've flushed more failed frosting down the drain then I've put on cakes in my entire baking career.
The first real food preparation I did was baking Christmas cookies. I started with sifting flour and chopping nuts and gradually worked into cracking eggs and finally running the mixer. We would make at least 10 kinds of cookies  Pinwheels, Candy Canes, Chocolate Chips and the oddly named but delectable Rocks so named because that's what they looked like.
Rocks    
1 1/2 C Brown Sugar                                           2 1/2 C Flour                                                         1/2 C Butter                                                         3 Eggs                                                                   1 t. Cinnamon                                                      Pinch of Salt                                                       11/2  t Baking Soda –                                          1 large box Raisins                                              mix in 1/4 C hot water                                      1 pound Walnuts
Cream butter and sugar. Beat in eggs. Add cinnamon, soda, salt and flour and blend well. Stir in raisins and nuts. Drop by small balls on cookie sheet and bake at 375 degrees for 7 minutes. This recipe makes a ridiculous amount of cookies. Fortunately they are very good.
Like most little girls I learned a lot about cooking from my mother but I learned even more about cooking from my Dad.
To be continued…