My mother came from a big family, she was one of seven sisters. I try to imagine what living with six other girls was like. She didn't share much of her growing up with me other than she got in trouble once for punching a younger sister. Somehow, I think that happened more than once. I'm certain of this because I got to see the "Dolly Sisters" as they called themselves, interacting as adults and that they all made it to adulthood is amazing.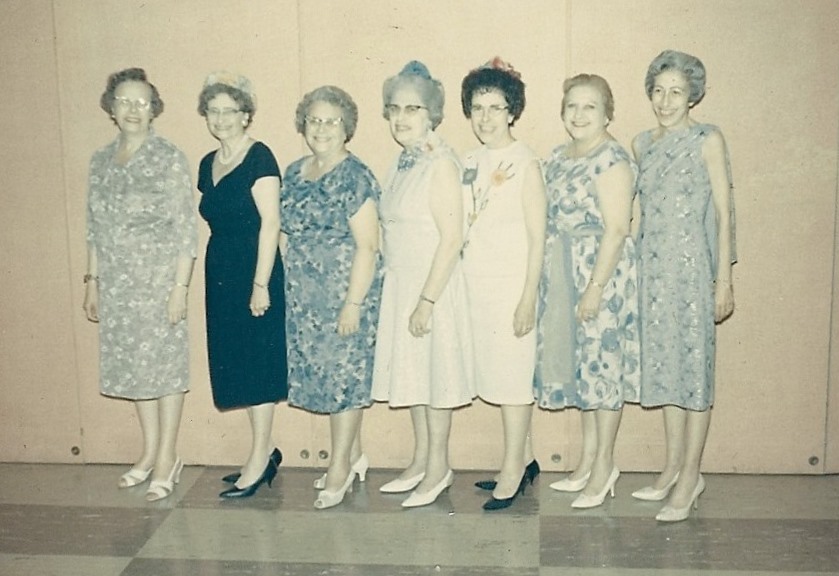 The sisters married and had their own lives, but they would get together at holidays, weddings and six or so times a year for "Birthday Club". This was a food showcase and very serious card playing hosted by the birthday girl of the month. My most vivid memory is of them yelling at each other when one of them made what another thought was an egregious error in cards.
As was common in the Fifties, the sisters learned to cook what their husbands liked. So, my Aunt Lu made "Bohunk Dumplings" and my Aunt Evange cooked Sicilian. My Aunt Lil's (she's second from the left in the picture above) recipes were different from my other aunts'. Her lasagna and ravioli were filled with spinach, the roasts were fragrant with herbs, and whenever there was a family gathering, there was Rice Torta as an appetizer. As I was researching this recipe I came upon an almost identical one that was from Genoa, so perhaps Uncle Paul's family came from there.
By the time I was in high school, I was already exploring cooking and I asked my aunt for the recipe. In typical Italian fashion, this is what she told me. I think I wrote it down exactly as she dictated it to me.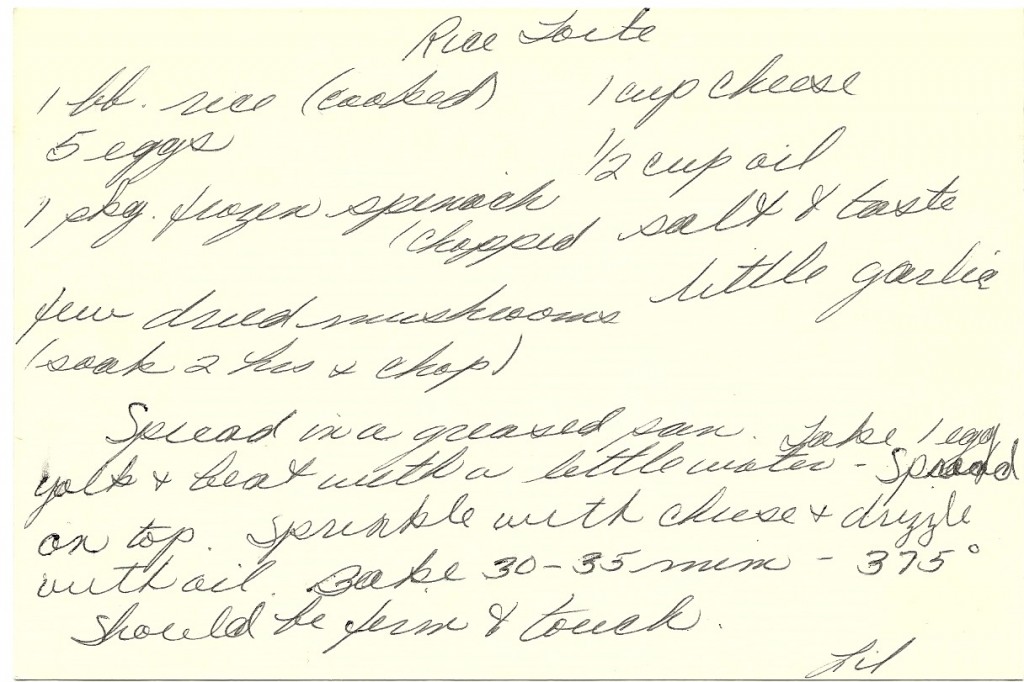 The recipe covers the important points and over the years I've made a few changes here and there. When my sons were just starting to eat solid foods I made a garlic and mushroom free version that they loved. It spent many years as a go to appetizer and then like many of the other recipes in my metal box it sat undisturbed until a week ago. This afternoon, I made Torta.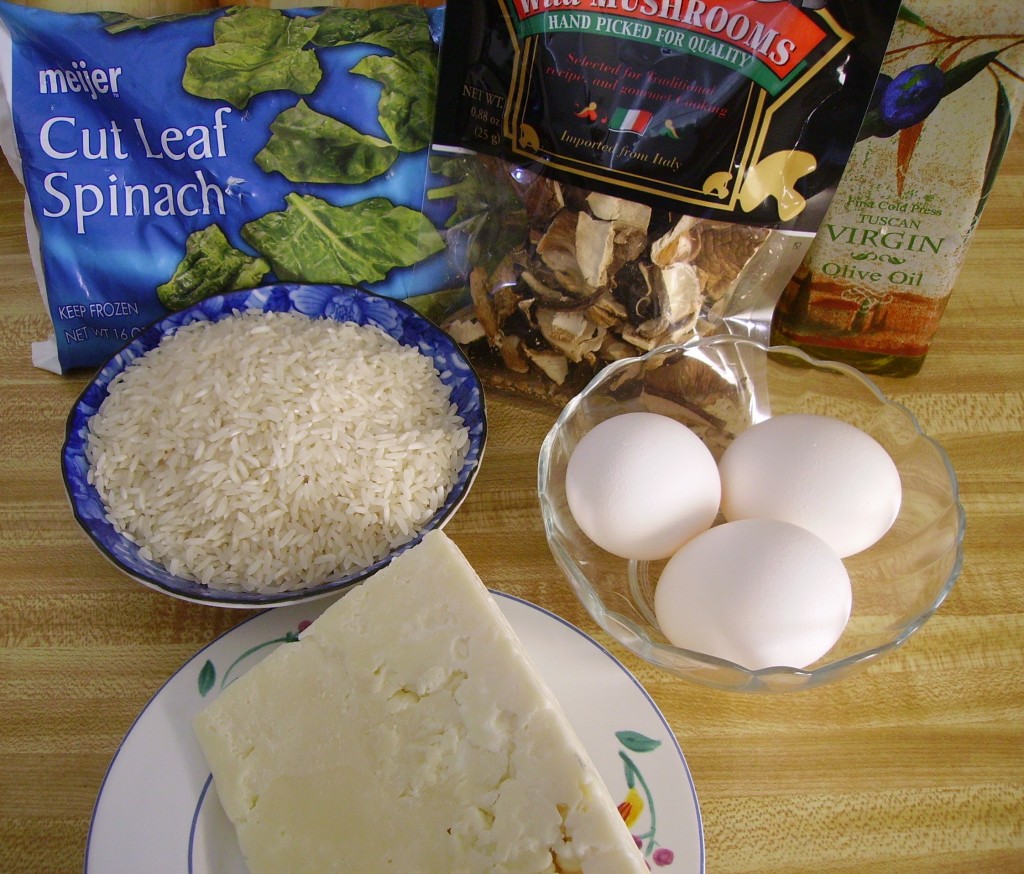 I had everything in the house so it was easy to assemble. I decided to cut the recipe in half since as tasty as it is, after three days anything gets boring. I chose to add some onion along with the garlic and mushrooms. I sautéed them in a little olive oil and added them to the cooked rice and the thawed and squeezed out spinach ( I used a little more spinach than the recipe called for).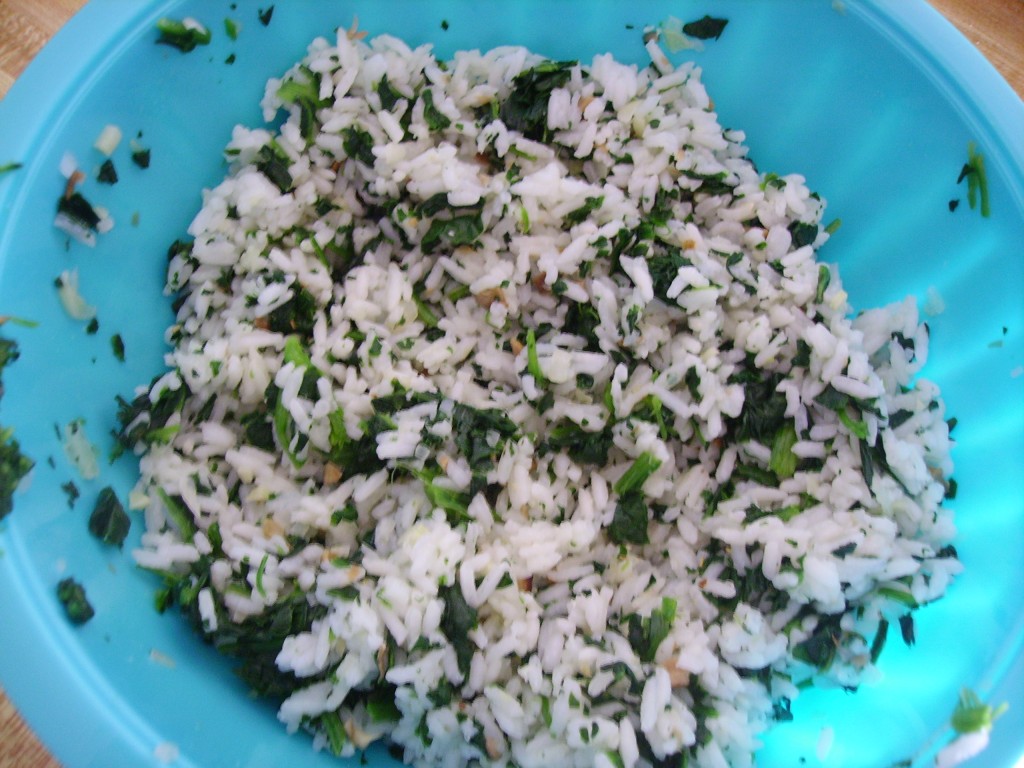 The eggs were lightly beaten and added to the rice mixture. My cheese of choice was Pecorino Romano and the olive oil was extra virgin.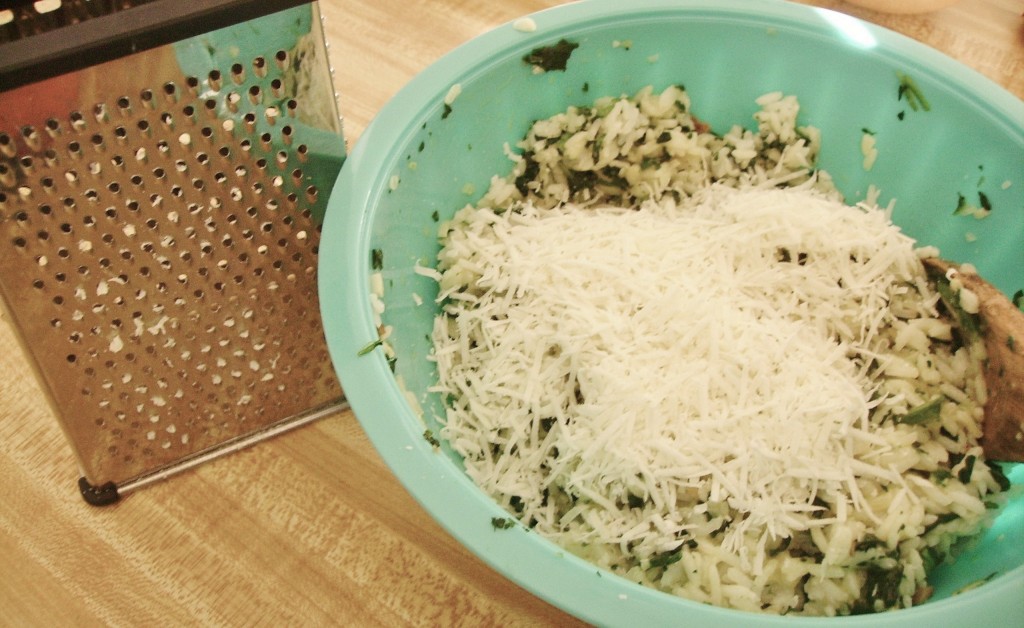 It baked for about 30 minutes. I decided to bake it in a pie plate and serve it in wedges.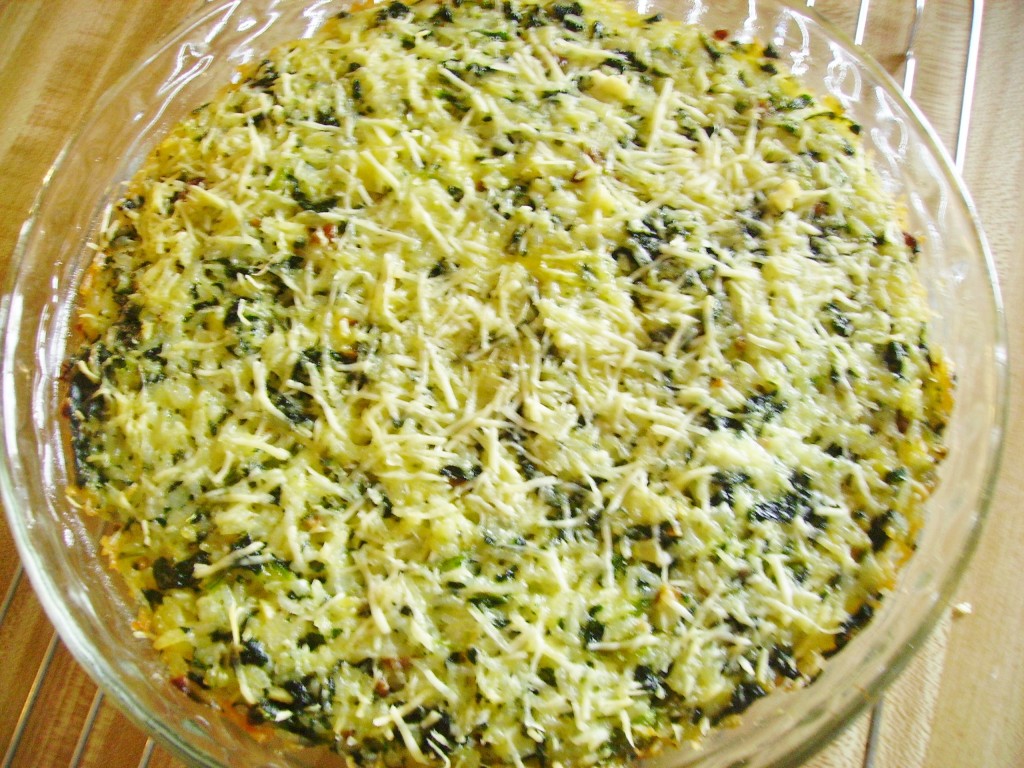 This can be served warm or at room temperature. It's wonderful on its own, but it gets along well with other foods. A few tomatoes or some sautéed peppers would be nice. Even a little marinara and additional cheese could make it a lovely lunch or light supper.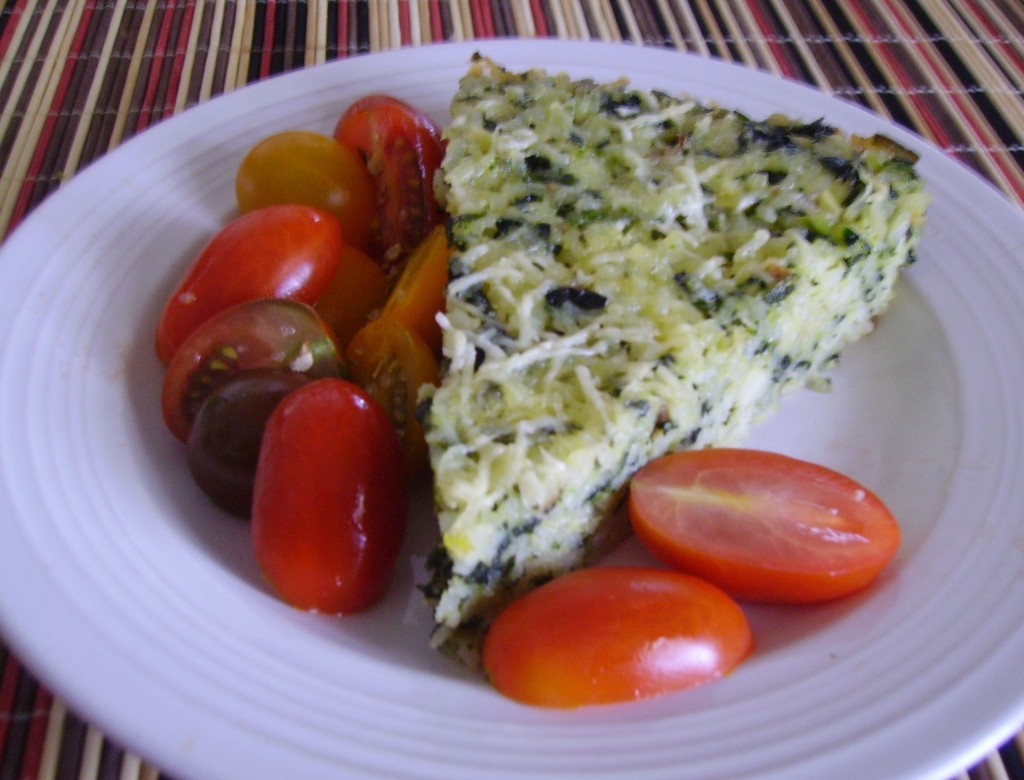 Ingredients

Servings: Appetizer Servings

Instructions
Combine cooled rice and spinach in a large mixing bowl and set aside. Heat a small fry pan and add one tablespoon of the olive oil. Add the onion and garlic and cook 3 - 4 minutes until soft but not browned. Remove from pan and allow to cool slightly.

Add the chopped mushrooms to the bowl along with the cooled onions and garlic, stirring to combine. Reserve two tablespoons of the olive oil and add the remaining oil to the bowl. Stir to coat everything evenly with the oil.

Separate one egg and set the yolk aside. Place the egg white in a small bowl and add the other four eggs. Beat lightly and add to the spinach mixture. Stir to blend. Add 2/3 cup of the cheese to the bowl and stir to combine

Pour mixture into a greased rectangular glass baking dish. Smooth the top. Beat the reserved egg yolk with a little water and brush over the top of the torta. Sprinkle with the remaining cheese and drizzle with the reserved olive oil.

Bake in a 375 degree oven for 30-35 minutes. It should feel firm to the touch, and the edges should be lightly brown.

Remove from oven allow to set for 10 minutes before cutting into large or small squares depending on how you are serving it. Serve warm or at room temperature.
The "Dolly sisters are gone now, playing cards and arguing with each other at that "Birthday Club" in the sky. I hope many of their recipes are living on through children, grand children and great grand children.
Love, Mama D