I love making soup. It is my go to winter dinner. Since we've had more than our fair share of winter this year, I've been making a lot of soup. It somehow never gets old, and there is such a wealth of soups to be made and re-imagined.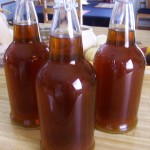 I also love helping my husband make beer. He's been a home brewer for over twenty years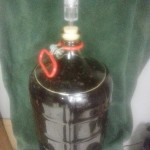 and we often have a batch of beer at some point in the brewing process in the basement. I bring this up because I enjoy cooking with beer from time to time.  The beers my husband makes are wonderfully big and hoppy. Great to drink but hard to cook with (not that there's anything wrong with that).  So most of my beer cooking adventures involve "store bought" brew.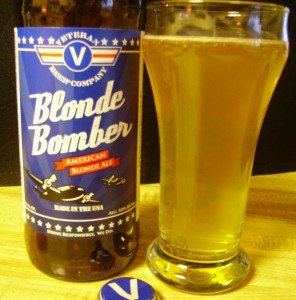 Soup and beer make for a great pairing. Many a brewpub has an Ale and Cheddar Cheese soup on their menu. Now, Mama D's Kitchen has one, too. There's a story that goes with this soup that has to do with the beer. The beer I used to make this is called Blonde Bomber. It is an American Blonde Ale made by Veteran Beer Company. (Check out their website.)
This is a small company currently based in Chicago. The back story however is amazing. The company was started by disabled veterans on July 4, 2012. The executive team lead by Paul Jenkins all had impressive military careers as well as various experiences in the private sector prior to establishing Veteran Beer Company.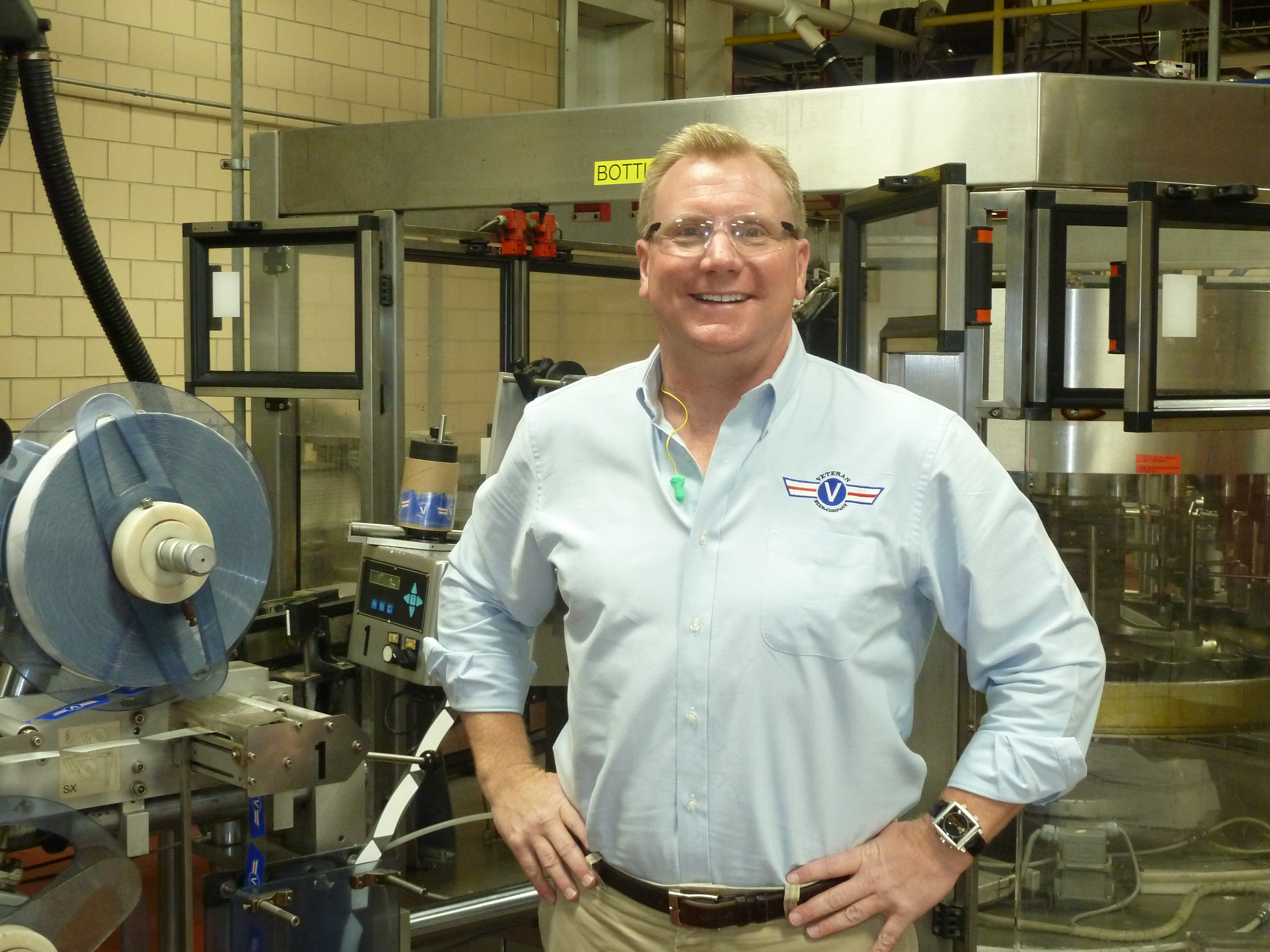 They started this company to help eliminate some of the high unemployment rate for veterans by creating meaningful careers for them post service. Another goal of the company is to address many of the other issues that vets face. To this end Veteran employs only veterans and donates 10% of everything to veteran's causes. Cool, huh? The company is small now, but they plan to employ up to 3500 veterans in the next five years. They run their business adhering to the ideals of the military; integrity, courage, and loyalty.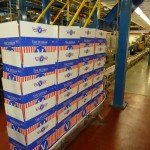 The beer is currently produced in Minnesota, but Veteran hopes to eventually have their own facility. They had their first production run in November producing two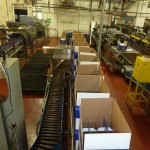 beers: the lovely Blonde Bomber mentioned earlier and The Veteran, an Amber Lager that is also very food friendly. The beer travels from Minnesota and is distributed throughout Illinois and Indiana. Veteran plans to expand to several more Midwestern states in the near future. There are more beers on the horizon as well. Rumor has it that a Black Ale and an IPA will join the ranks. The beers are currently available at most Binny's Liquor Marts and at many Jewel Osco Stores in Illinois and Indiana.

It's a fine product working towards a noble goal. Give it a try. As Veteran Beer Company says, it's "America's  Most Important Beer".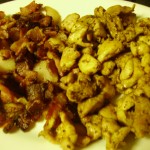 I'm still writing a food blog so it's time to talk about the soup. This rich and hearty soup starts with bacon that browns in a large soup pot. When it comes out, the chicken thigh bits go in and brown in the "bacony" goodness. They come out  along with most of the drippings (which are discarded) before the onion and garlic go in.
The flavors in this soup pack a savory punch that could be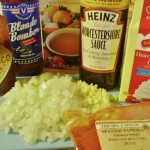 kicked up if you roll that way. I usually do, but to showcase the beer's flavor I kept things on the subtle side. Smoked Paprika, Worcestershire Sauce, and Chipotle Tabasco Sauce are the main players. A seasoned salt of your choice ( I used Abilene Depot Steak Seasoning from Caboose Spice & Company) and pepper round out the flavors.
Soup isn't soup until you add the liquid and to make it thick as well as creamy, a roux. Beer and Chicken Stock go in first and  are followed by half & half (you could also use heavy cream, milk or mixture of them). The final step is to add the cheese. I opted for a medium cheddar, again in order to let the beer take center stage.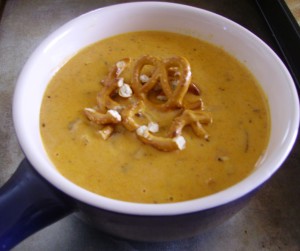 A bowl of this rich and creamy soup topped with a few pretzel pieces, (after all,  what's beer without pretzels) makes a great winter supper. All you need to add is a salad and maybe a slice of crusty bread. Needless to say, a glass of beer would be the perfect libation. While we are thinking about beer, many types of beer would work in and with this soup. Use any beer you'd like except light beer which shouldn't even be classified as beer. Sorry, that's just an opinion….
Since the Super Bowl is just around the corner, think about serving this at your party. For a fun individual presentation, serve it in mini pretzel rolls. Cheers.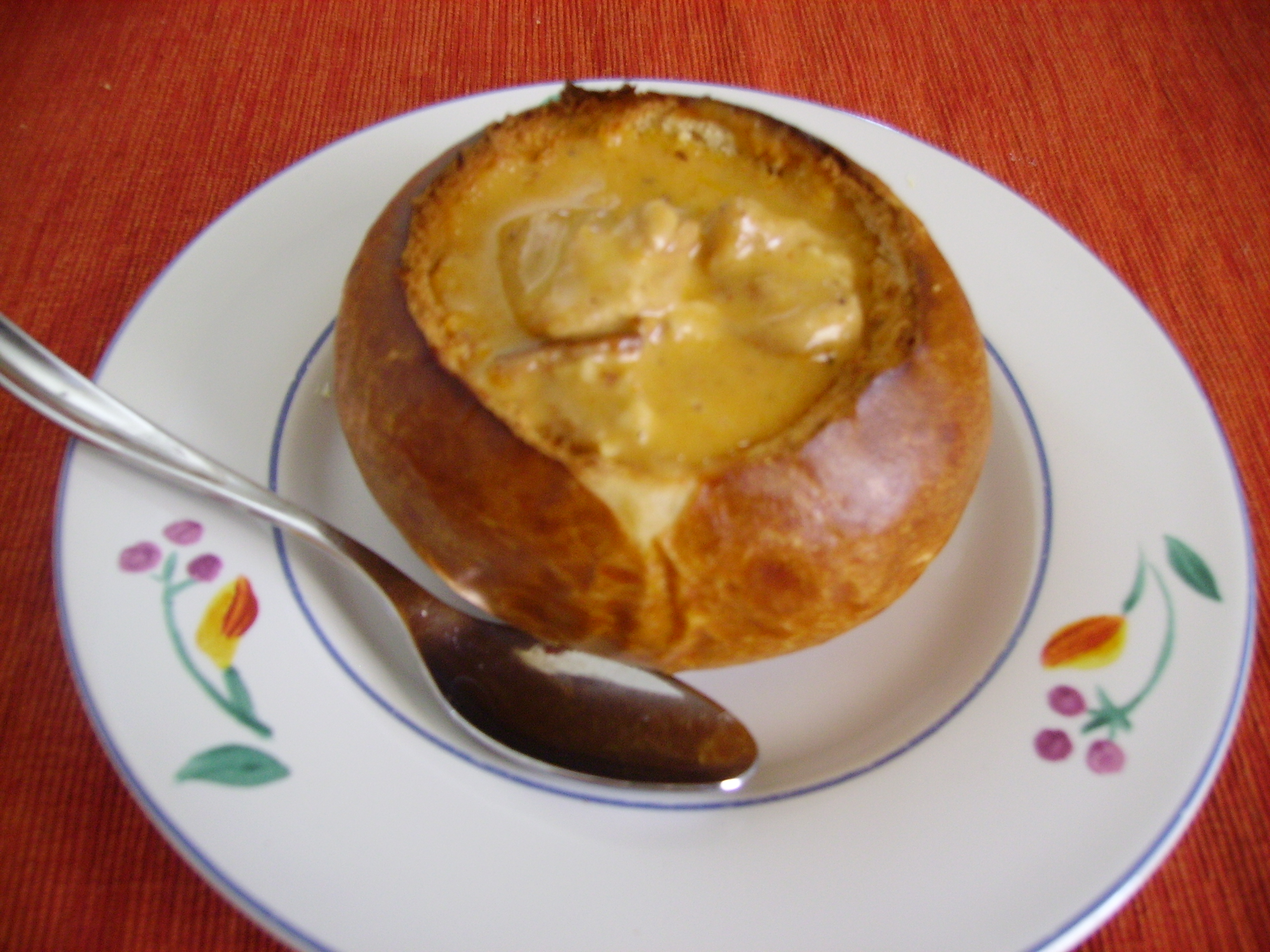 Instructions
Heat a large soup pot over medium heat. Add the bacon and cook until lightly crisp. Remove from the pan and drain on paper towels.

Add the chicken to the pot and cook, stirring occasionally until cooked through, 7 -10 minutes. Remove from pot and drain on paper towels. Remove all drippings except a scant tablespoon.

Add the onions and garlic and cook stirring frequently until the onion is softened and the garlic is fragrant but not brown. Add a small amount of the chicken stock to the pan to de-glaze it, scraping up any brown bits.

Add the butter to the pot and allow it to melt. Add paprika, salt, pepper, chipotle and Worcestershire sauces. Stir to combine. Add the flour a little at a time. Stirring to combine after each addition. Once the flour is all incorporated, Allow to cook over low heat for a minute or two, stirring frequently.

Add the chicken stock stirring to prevent lumps. Add the beer stirring as with the stock. Bring mixture just to a boil, Reduce the heat and simmer stirring occasionally until mixture thickens, 5-8 minutes.

Add the bacon and chicken back into the pot. Simmer for a few minutes. Add the half & half and continue to cook over low heat until everything is hot and happy. Add the cheese a little at a time stirring until each addition melts.

Ladle into bowls and serve.