When I was a little girl, I loved to go out to dinner with my parents. I got to get dressed up, there was always a Kiddie Cocktail, and while my parents enjoyed their martinis, I'd have the relish tray to myself. I was mainly interested in the olives, carrots, and pickled peppers, but the celery, green onions and radishes all contributed to an edible still life on a metal tray that made me feel like a grown-up. That is, until my mother scolded me for eating the black olives off my fingers.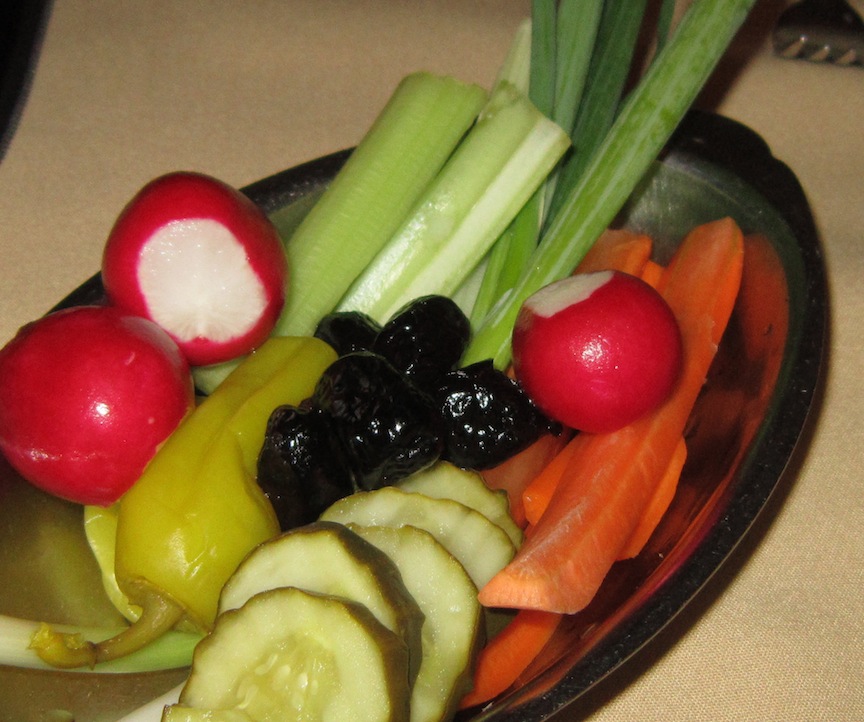 Relish trays appeared at every family gathering that I remember. All my aunts had a cut glass relish tray. Every tray was different and every aunt filled it differently. This is my mother's plate. It is one of many treasures from her kitchen that I still lovingly use.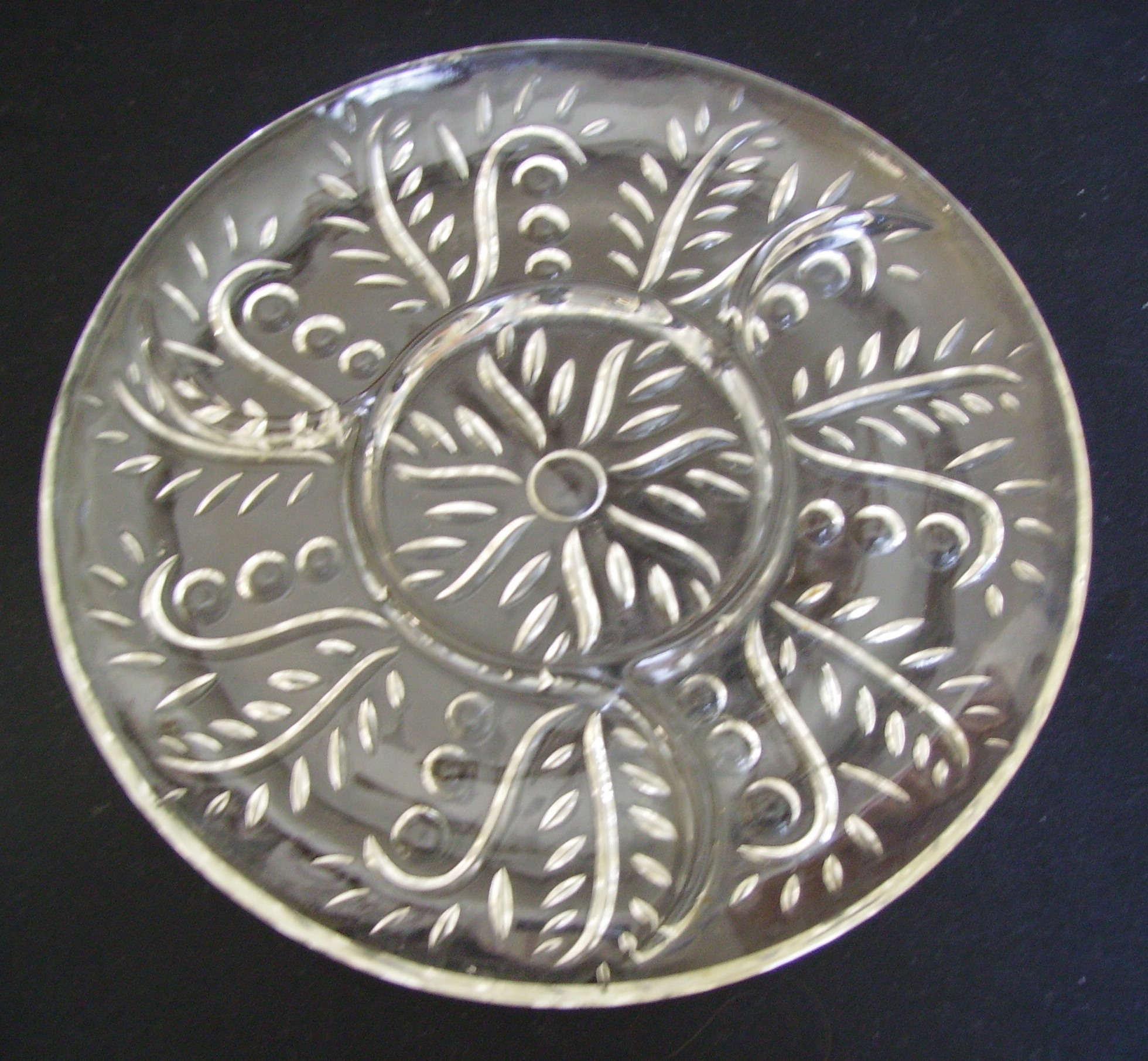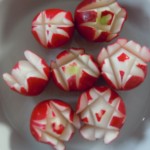 There were always green onions on the tray with salt, and pepper near by. Green and black olives, pits and all, were mounded or used as a garnish. Then there was the ubiquitous radish rose. These weren't the exquisite beauties that now qualify as food porn, but the "rustic" four quick cuts variety that "bloomed" in cold water. This was probably my first knife skill. I was given a dull paring knife and I'm sure my mother held her breath the entire time.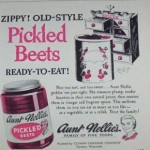 Occasionally a marinated vegetable or two would show up on the plate. If it was my mother's tray there would be Aunt Nellie's Pickled Beets. This was her required element and no other brand would do. Back then I thought that Aunt Nellie was as real as Betty Crocker. Her picture was on the jar and in the ads, so she had to be a real person.
I have a relish tray at most gatherings and because I am a huge fan of "vinegary" sweet & sour flavors, there are marinated vegetables. If a veggie is a little less than perfect or not really in season, marinating can elevate them to tastier heights. Each vegetable has it's own preparation and flavor profile. The recipes that follow are only suggestions and are therefore open to anyone's interpretation or variation. Another note. These are not pickled or processed. Once made, they must live in the refrigerator until they are eaten which should happen within a week.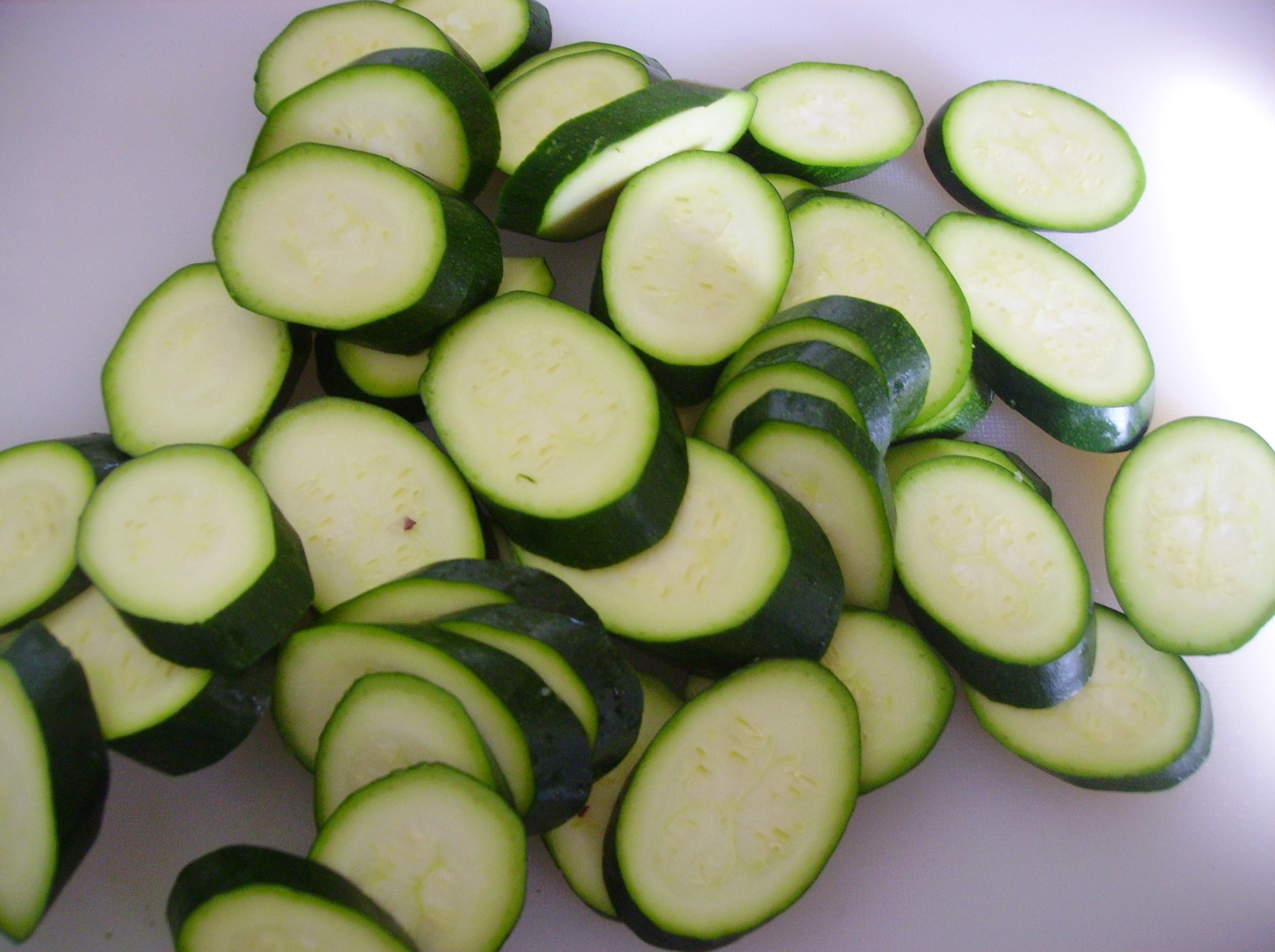 Lets start the party with Marinated Zucchini. Sliced zucchini is salt brined for an hour or two to remove some of the water so that more of the marinating liquid is absorbed. Red onions, garlic, and red pepper flakes, and lemon zest enhance the White Balsamic Vinegar and Olive Oil Dressing.
Instructions
Layer zucchini slices in a colander. Sprinkle each layer liberally with salt. Let sit for 1 to 2 hours to draw out some of the liquid. Rinse and pat dry. Put in a large non reactive bowl.

Add the onion and garlic to the bowl and toss to combine. Mix the remaining ingredients together and pour over the vegetables. Toss to combine.

Pack into a clean wide mouth jar or pour into a quart size zip top bag. Refrigerate at least overnight and up to three days. Serve as part of a relish tray, on a salad, or as a side dish.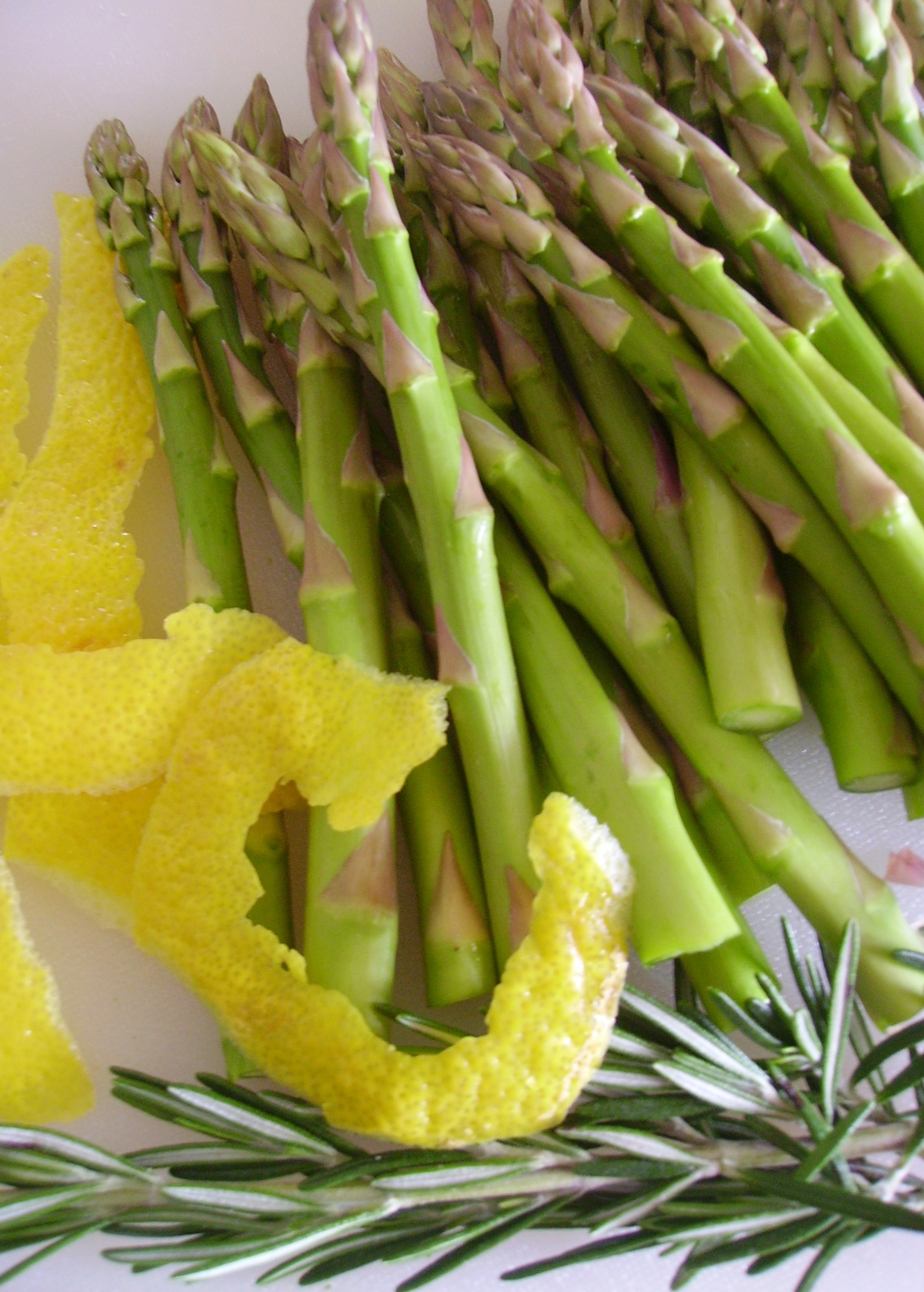 Asparagus is another outstanding marinating candidate. Well trimmed spears are blanched and shocked before being bathed in a lemon and dry vermouth vinegrette. Garlic, rosemary, lemon zest, and peppercorns round out the flavors.
Instructions
Bring a large pot of salted water to a boil. Add the asparagus and boil for two minutes. Remove from pan and immediately put into a bowl of ice water. Drain and allow to dry on papaer towels.

Place the asparagus, lemon zest, rosemary, and peppercorns into a zip top bag.

Mix the remaining ingredients together and pour over the ingredients in the bag. Seal tightly and turn several times to distribute the dressing.

Refrigerate at least overnight and up to two days. Serve as part of a relish tray, in a salad or as a side dish.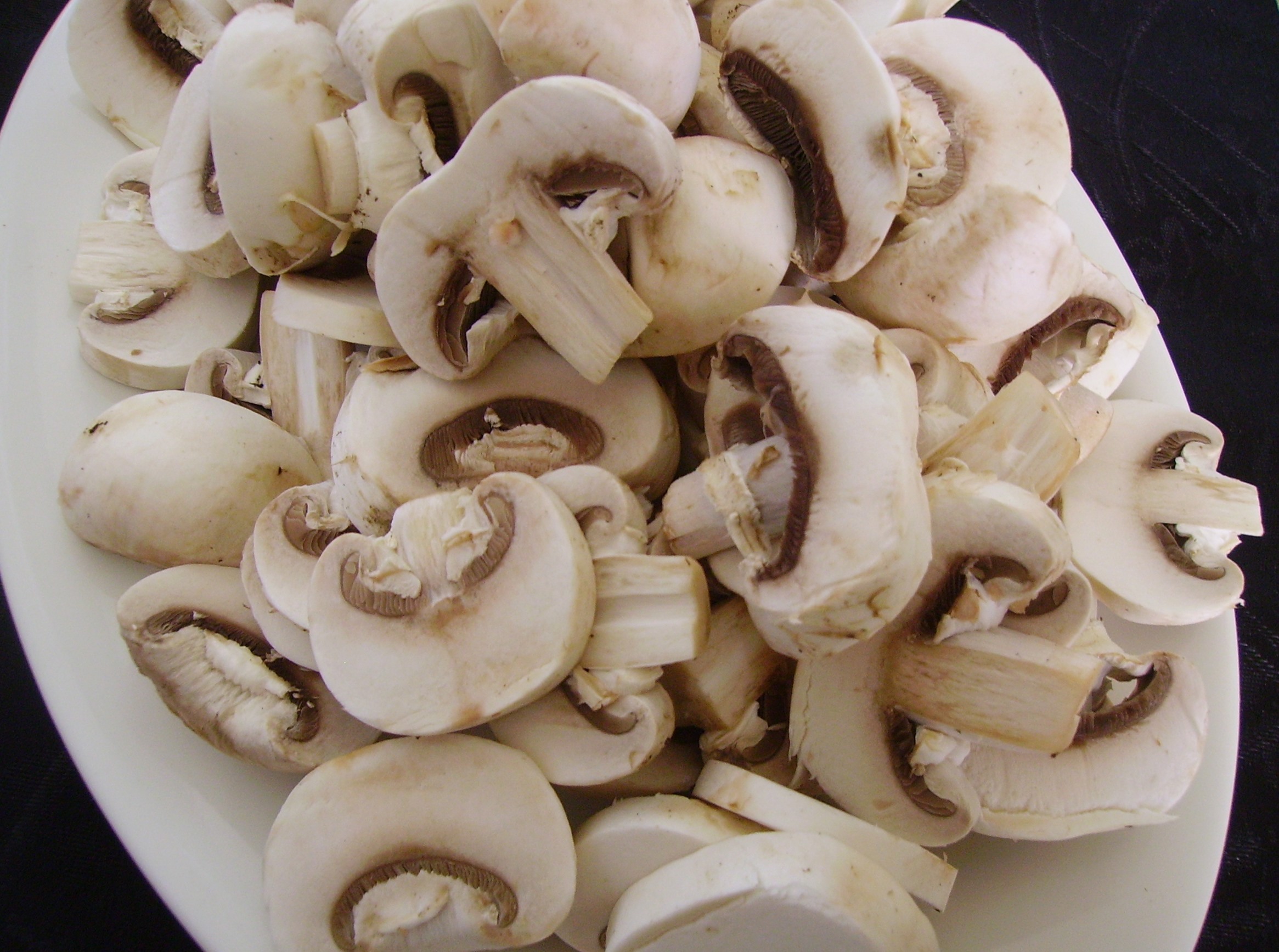 Mushrooms marinate beautifully. This works equally well with White Button or Crimini Mushrooms. I like Tarragon with mushrooms, but you could leave it out if you're not a fan. I saute the onions and garlic first then add the other ingredients. Cooking the mushrooms until the liquid reduces slightly will insure the best flavor.
Instructions
Wipe the mushrooms clean with a damp cloth. Slice 1/4 inch thick. Set aside.

Heat olive oil in a large skillet and add the onion and garlic. Saute until the onion is softened and the garlic is fragrant, 3-4 minutes.

Add the vinegar, brown sugar, lemon pepper and tarragon. Simmer mixture for a few minutes. Add the mushrooms and continue to cook 7-10 minutes, stirring frequently. The liquid should reduce and thicken slightly.

Put in a glass jar or zip top bag and refrigerate overnight or for up to 3 days. Serve as part of a relish tray, on a salad, or as a side dish.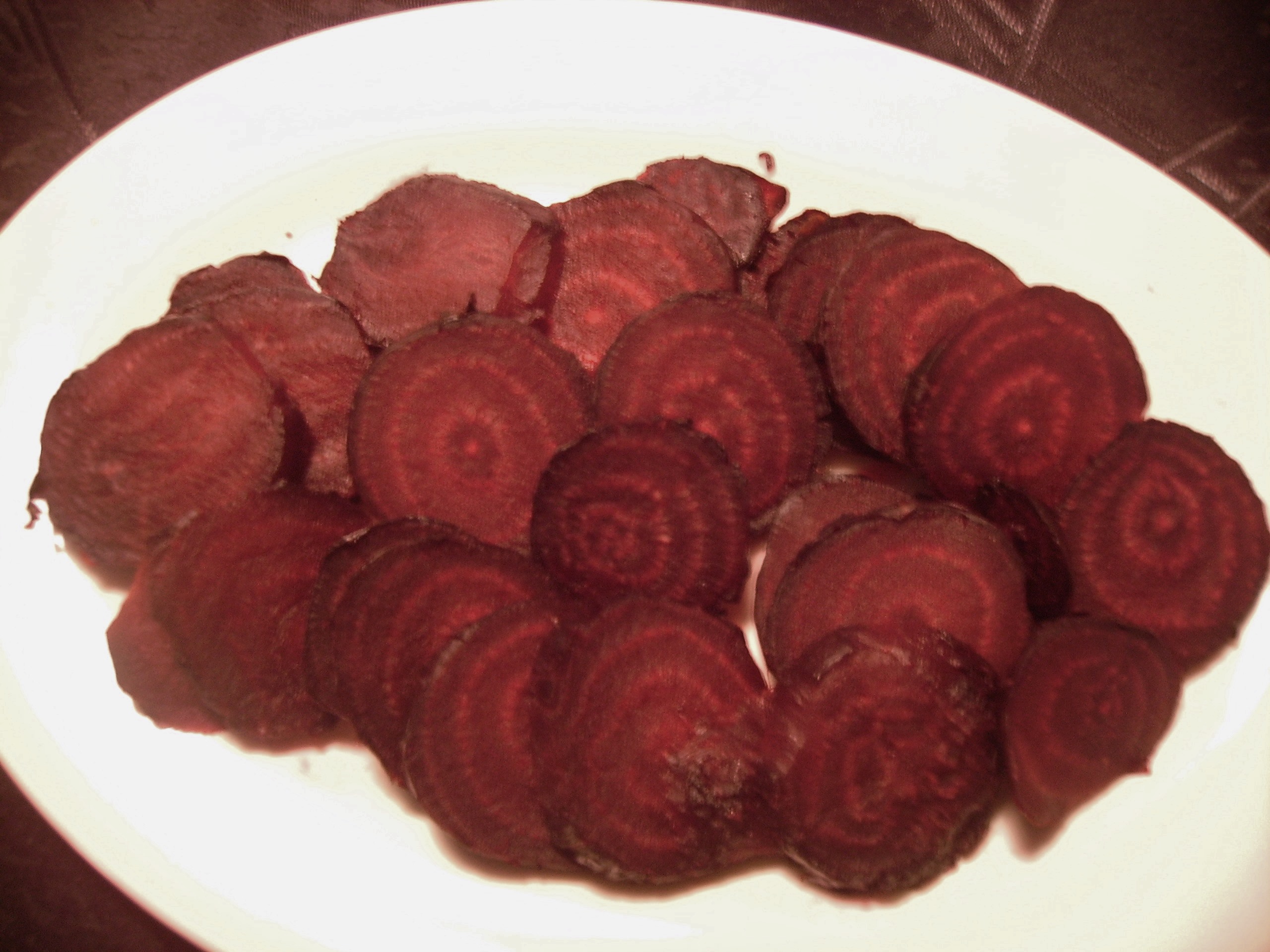 Last but not least are Mama D's Pickled Beets. Unlike Aunt Nellie's, these beets are roasted before being joined by a mixture of cider vinegar, cinnamon, cloves, coriander and mustard seed. Light brown sugar adds the necessary sweetness.
Instructions
Preheat oven to 400 degrees Wash the beets well and dry. Lay on a sheet of foil that has been lightly coated with non-stick spray. Roast in oven for 45 minutes to an hour. The beets should feel tender when pierced with a knife. Remove from oven and allow to cool enough to be handled.

Peel the beets and slice 1/4 inch thick. Place in glass jar or zip top bag and set aside. You can prepare the liquid while the beets are roasting.

Combine the remaining ingredients in a small saucepan. Bring to a boil over medium heat. Reduce heat and simmer for 5 minutes or so. Remove from heat and allow to steep for 30 minutes or so.

Strain the liquid and pour it over the beets. Seal the jar or bag and marinate in refrigerator at least overnight and up to 3 days. Serve as part of a relish tray, in a salad, or as a side dish.
Think of including one or two of these recipes for your next party. You'll get to play the homemade card while saving money by not using "store bought". Relish trays may be dated, but they are a delicious expression of a kitchen of love. Mama D