Our recent trip to California was a time for us to revisit our one time home. The Bay Area is a wealth of beauty; ocean, mountains, vineyards, and redwood forests. We experienced it all, but the real reason we were there was to spend time with our friends. We became friends through involvement with our children's school and sports activities. Now the kids are all grown and PTA is a distant memory, but the friendships continue.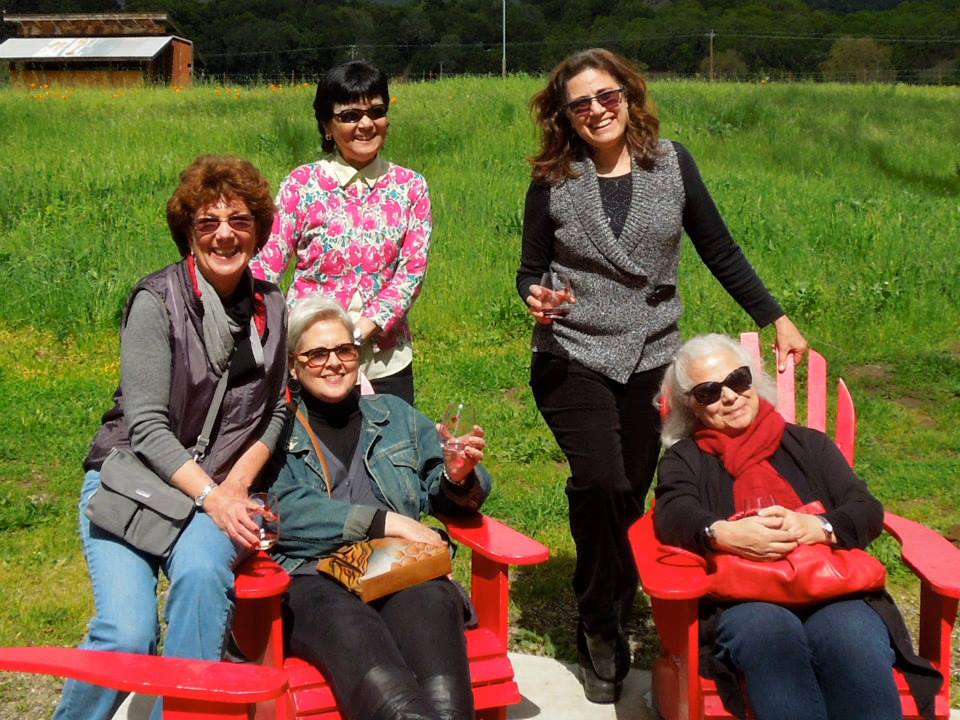 Our friends Barbara and Bill graciously put us up for our visit. Besides giving us a lovely room with an on-suite and access to the deck, They shared their kitchen and recipes with us.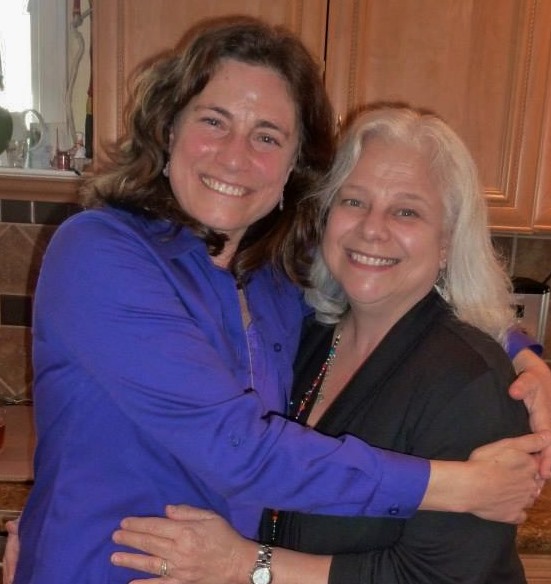 Barbara made egg scrambles and smoothies for breakfast using greens and herbs  from her garden and Lemon Drop Martinis with fresh Meyer Lemons from her tree (not to worry, said martinis were enjoyed in the evening,) While we never had ham, we talked about it and how we used the ham bone. I've been somewhat of a traditionalist, making one bean soup or another. Barbara, the native Californian made Ham Broth. She used the broth to cook greens and other vegetables as well as to make soups. How much healthier is that? Instead of letting all the ham fat that lingers on the bone cook into the beans and other soup ingredients, the ham bone is simmered alone with a few aromatics much like a chicken carcass. The result is a rich and flavorful stock that once skimmed is an almost fat-free cooking base. 
Easter dinner left me with among other things, a lovely ham bone. I had celery in my veggie stock bag in the freezer and of course carrots, onions, and garlic. The red pepper flakes were to counterbalance the innate sweetness of the ham.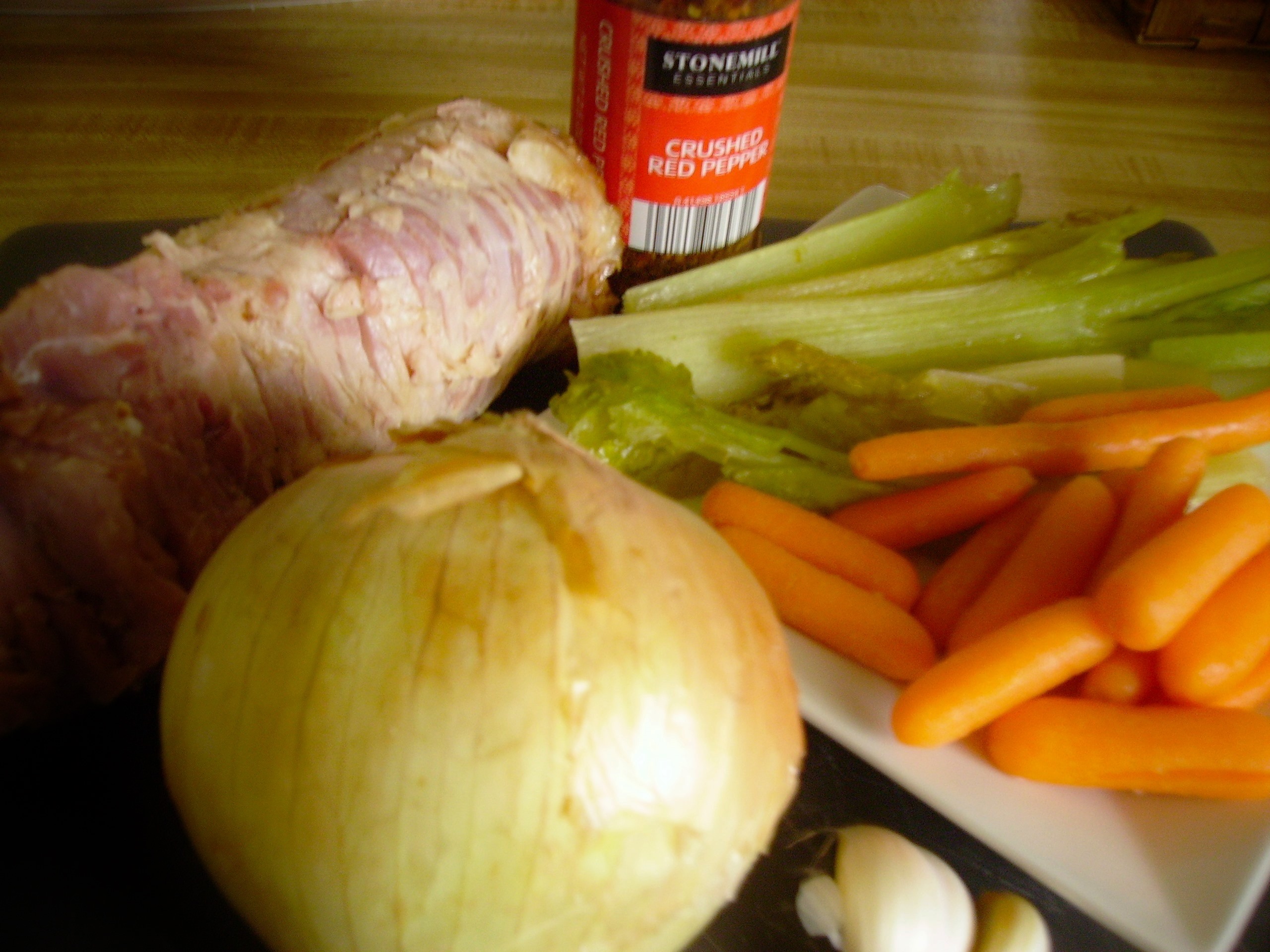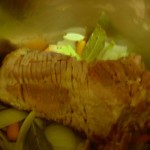 I sweat the veggies in a soup pot that I sprayed with non-stick spray. They started to get happy and I added the ham bone. then about 2 quarts of water (enough to cover everything.) I brought it to a boil reduced the heat to simmer and let it simmer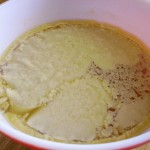 covered for an hour and a half or so. I strained it and put it in the frig for 24 hours. When I returned the fat was a semi solid mass floating on top of the stock. It was easily dispatched with patience and a spatula. The stock that remained was a little like liquid ham; sweet, smokey, and salty (but in a good way). I had 5 cups of this golden jewel.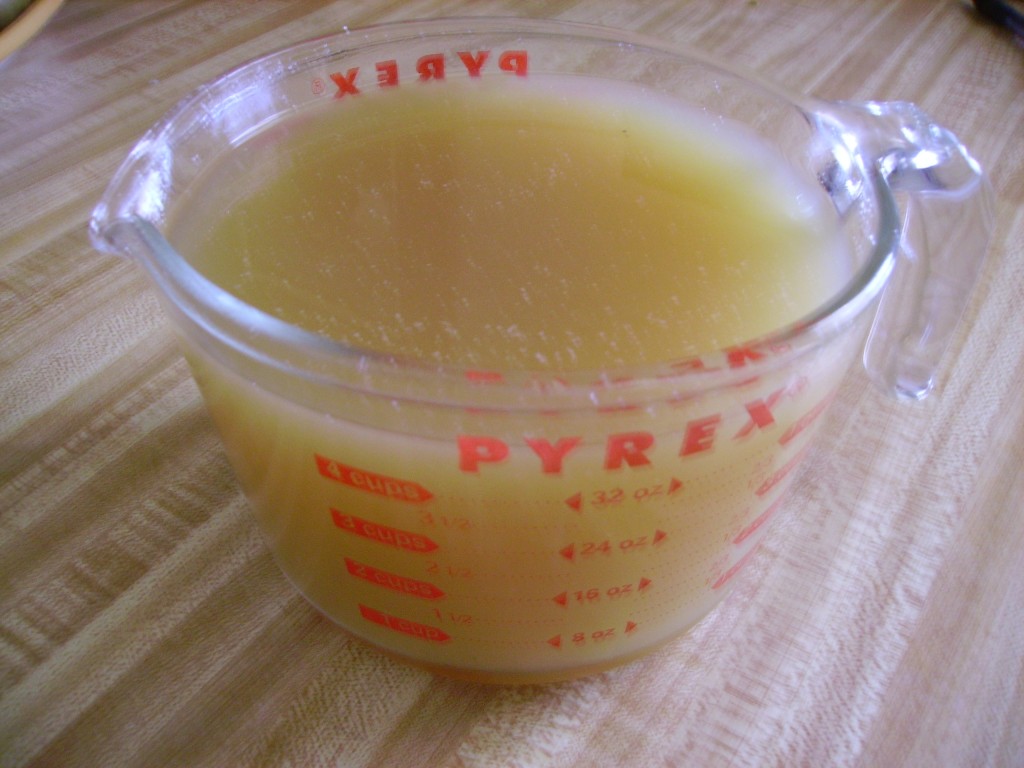 What to do with my new-found treasure? Lentils came to mind. I often make lentil soup with a ham bone. Why not take a lighter approach and cook the lentils in the ham stock? Needless to say, no extra seasoning was needed, the ham stock made it "just right." Cooked lentils are quite versatile.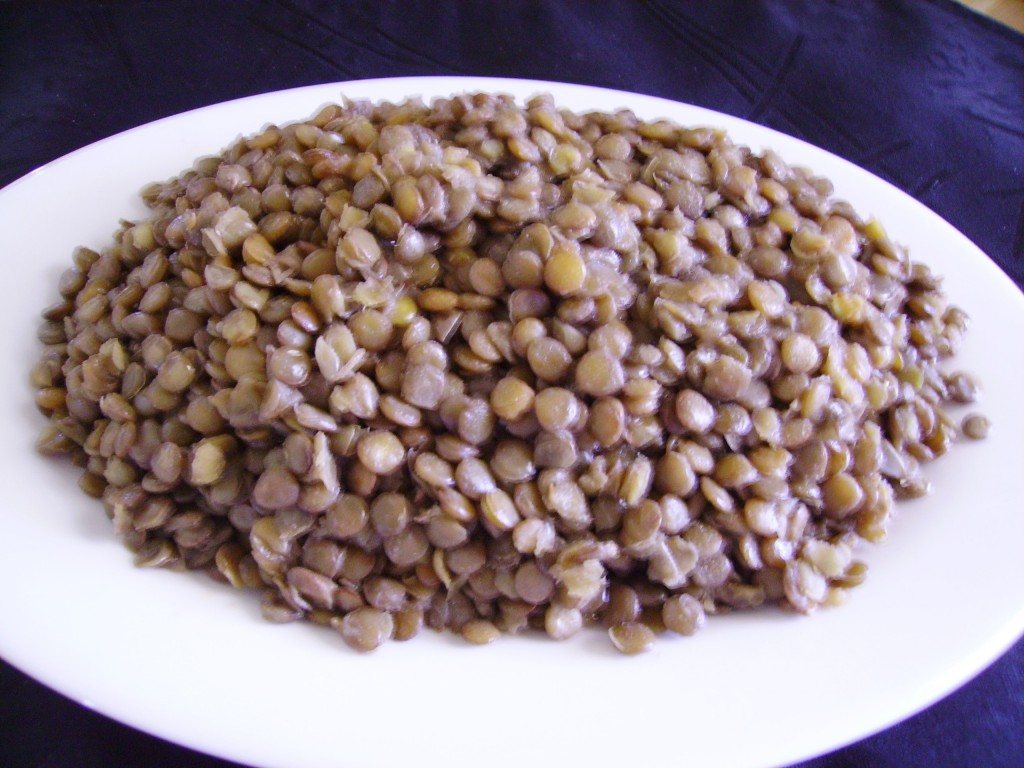 They can be a side dish as is, but lentils make a wonderfully hearty yet healthy salad. I cooked the lentils "al dente" for the salad. The firmer texture was a nice counter-point to the crunchy vegetables.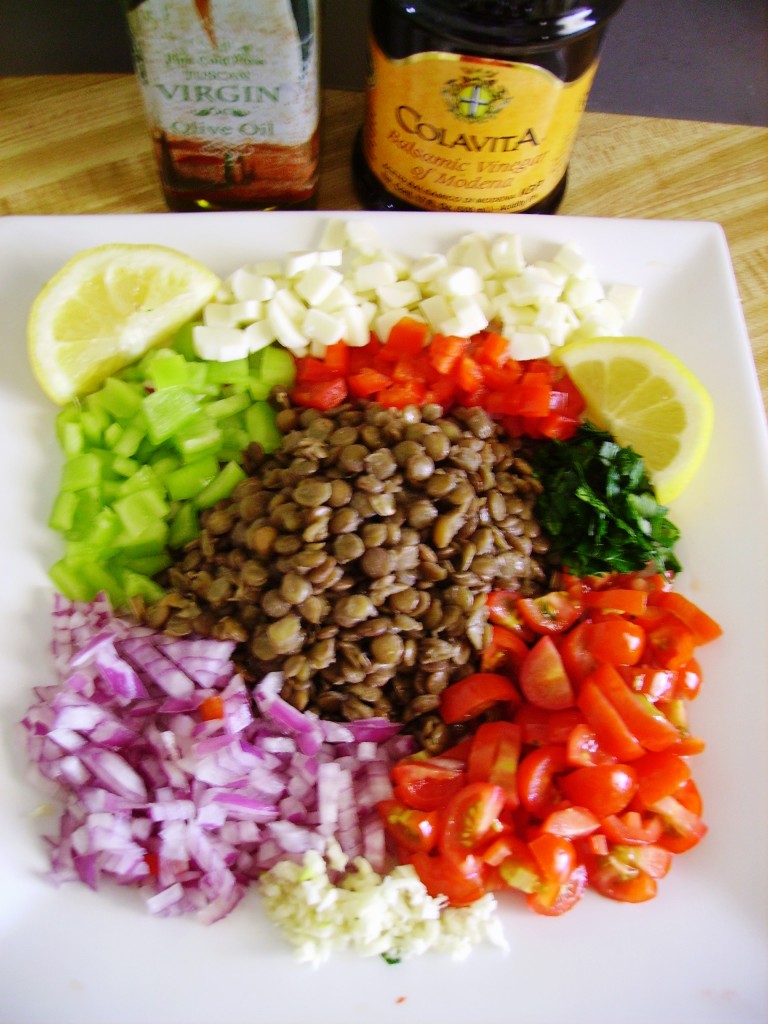 A simple lemon and balsamic dressing gave just the right amount of tang. This made two perfect lunch size servings.  I froze the rest of the Ham Stock until my next inspiration arrives.
Instructions
Put rinsed lentils and stock in a medium saucepan. Cover and bring to a boil over medium heat. Remove lid and lower heat to simmer and cook stirring occasionally until stock is absorbed. The lentils should be al dente. Drain any remaining broth once they are cooked to this point. Cool.

Combine the onions, peppers, tomatoes, parsley, and string cheese with the cooled lentils in a large bowl.

Put the lemon juice, garlic, balsamic, pepper, and olive oil in a small jar with a tight fitting lid. Shake until well blended.

Pour the dressing over the lentils and vegetables and toss to combine. cover and chill for several hours. Serve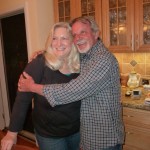 Thanks again Barbara, for giving me this great idea. While the "thank you wagon" has pulled up…. Jan, thanks for the warmest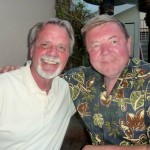 barbecue we've been to in your back yard. Tony, thank you for the Zinfandel Port, we think of you when we drink it. Karen and Jim, thanks for always being able to pick up where we left off. Cary and Matt, thanks for your amazing senses of humor and for navigating our plane reservations. Karen, thank you for a Brunch fit for the Easter Bunny himself.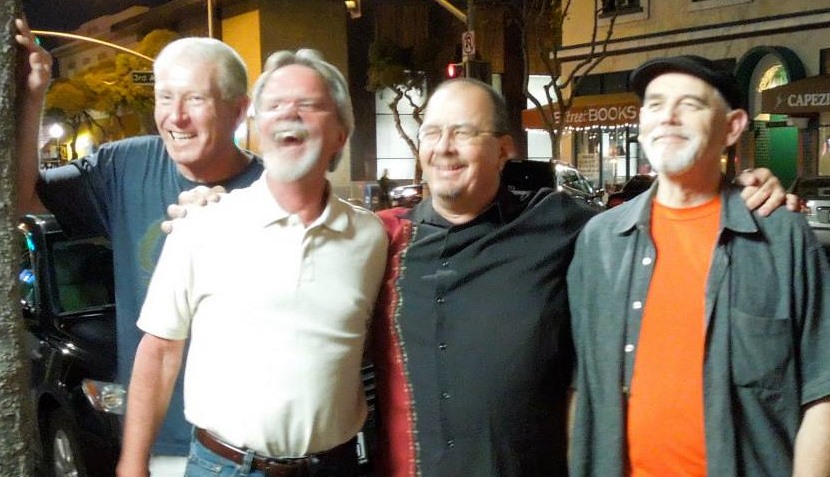 You are the best friends anyone could ask for.
Love Mama D