I never thought that I would be touting the wonders of a turkey burger, but here I am touting the wonders of a turkey burger. Up until now as I said on Face Book, other than opening a box and throwing frozen pink hockey pucks on a grill I had no experience.
There is a lot of debate on turkey burgers being a healthier alternative.  While turkey burgers are slightly lower in fat than their beef counterpart, there is a wide variance in types of ground turkey. The ground turkey I use has a 93/7 lean to fat ratio. That is about the same ratio as Ground Sirloin.
My idea of a great beef hamburger is one that dribbles down your chin when you bite into it.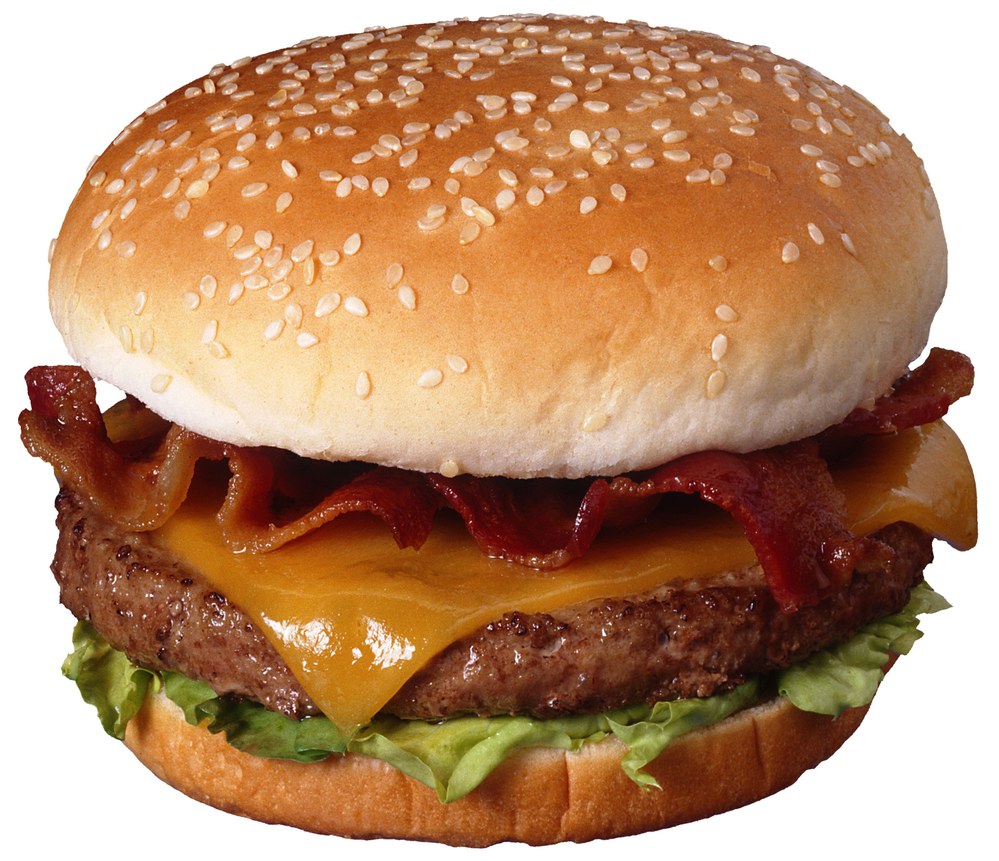 Ground Chuck can deliver that juiciness at the cost of an 80/20 lean/fat ratio. So in Mama D's world the fat content is significantly different from ground turkey.  Comparing turkey burgers to hamburgers, however is like comparing apples to oranges. They both grace a bun and are eaten out of hand, but for me, Turkey Burgers will never replace Hamburgers. There is room for both in Mama D's diet. This post is about turkey burgers, so we'll address hamburger heaven at another time.
With little fat and flavor, ground turkey is in reality a blank canvas. It  lies there pink and naked waiting to be transformed with herbs, spices and vegetables into an intriguing taste experience. I've just begun to create combinations and I know that the possibilities are virtually endless. In my first endeavor I headed to the border.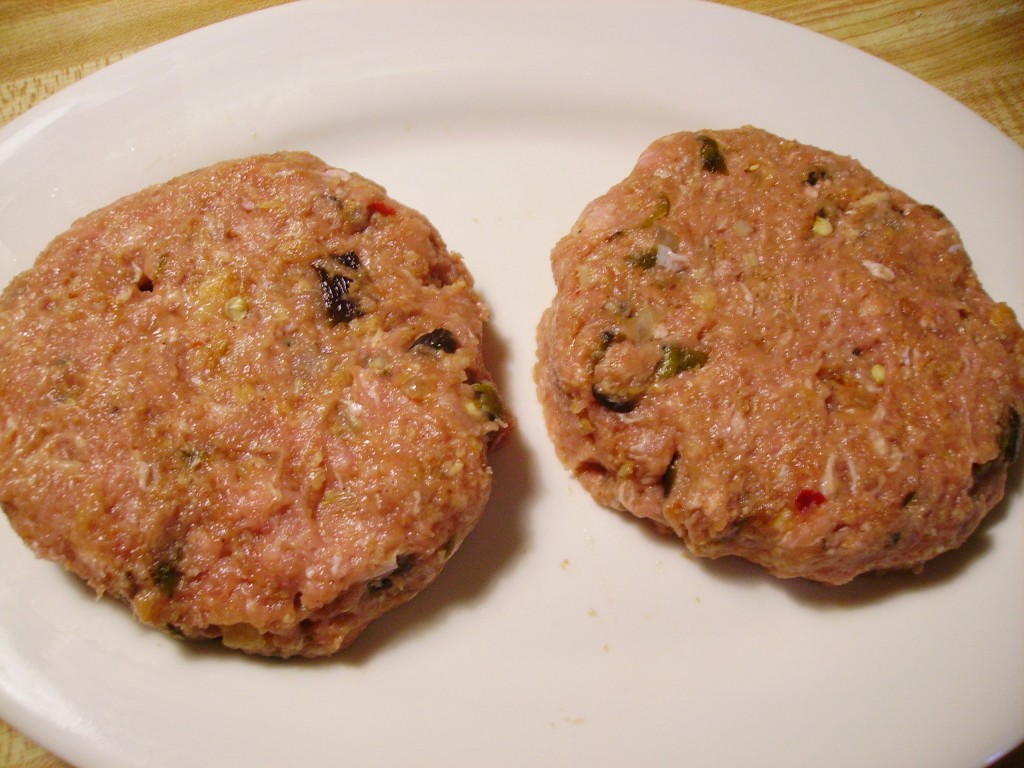 The flavors of the Southwest combine to create a flavorful and juicy burger. Onion and Garlic along with Poblano Pepper and some Ancho Chili Powder gave the turkey a little attitude. Fresh sour dough bread crumbs and an egg white acted as the binder. I think these two ingredients are crucial to the burger coming together and staying that way. Fifteen minutes in the freezer and a screaming hot non-stick fry pan result in a crust with some crunch and a perfect burger that stays together.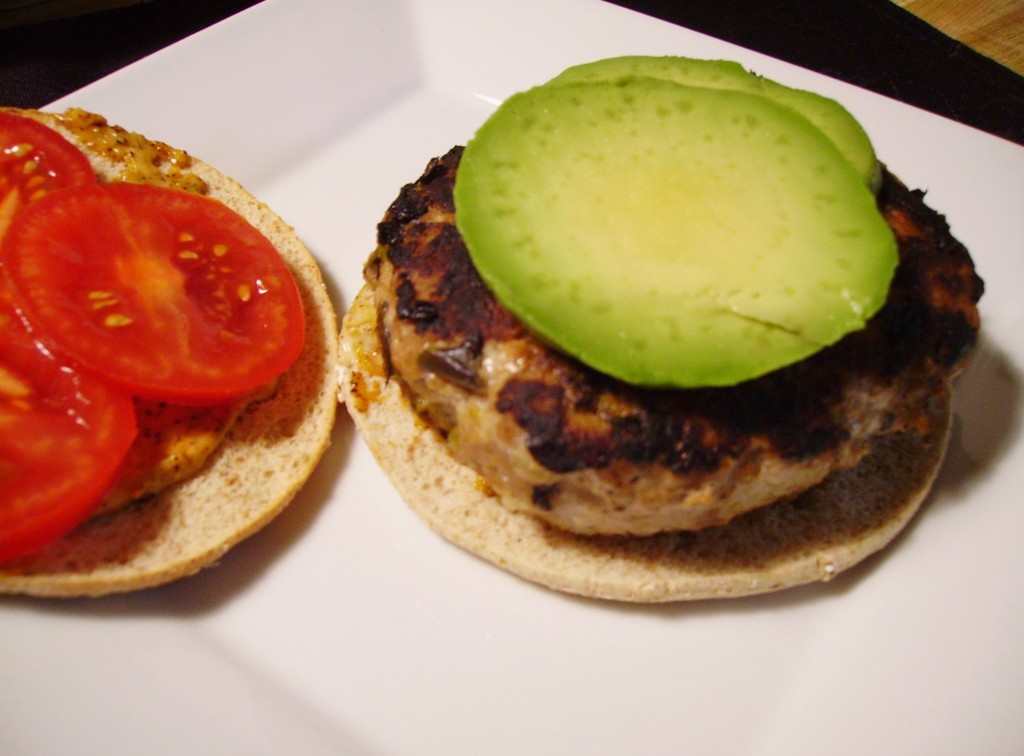 My latest Turkey burger is  a Mediterranean masterpiece. Onion and garlic are lightly sautéed  in  a non-stick pan. This mellows the flavors and creates a better texture.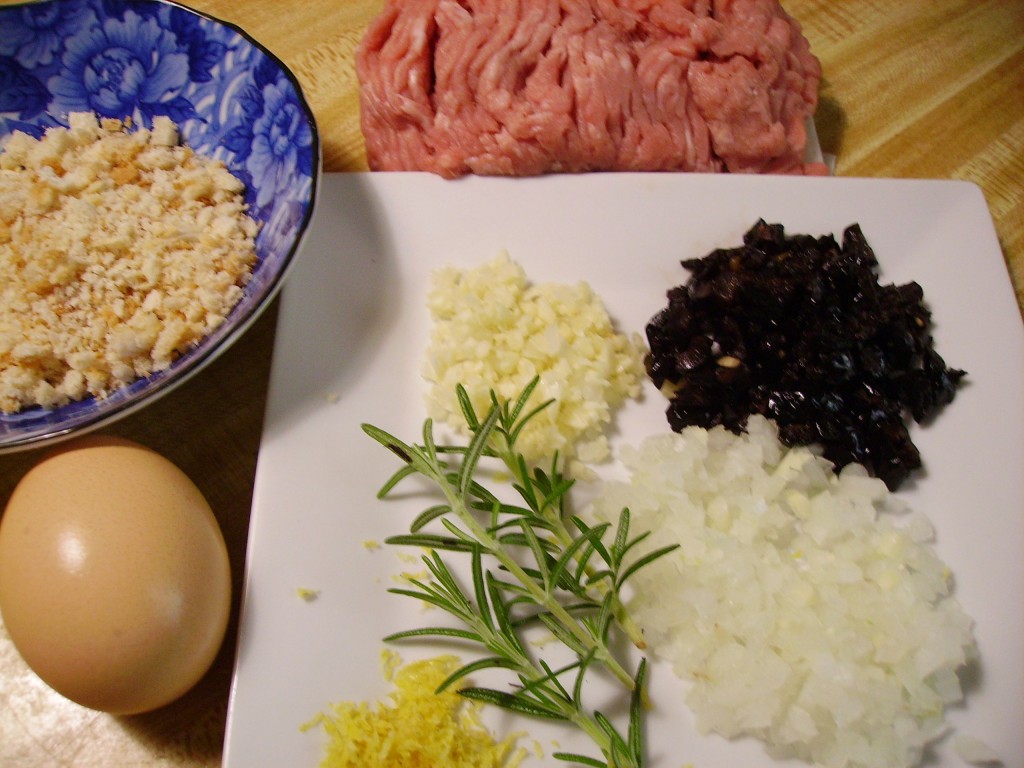 Oil cured olives, fresh rosemary and lemon zest combine with the fresh bread crumbs and egg white to create  a pleasant  flavor balance.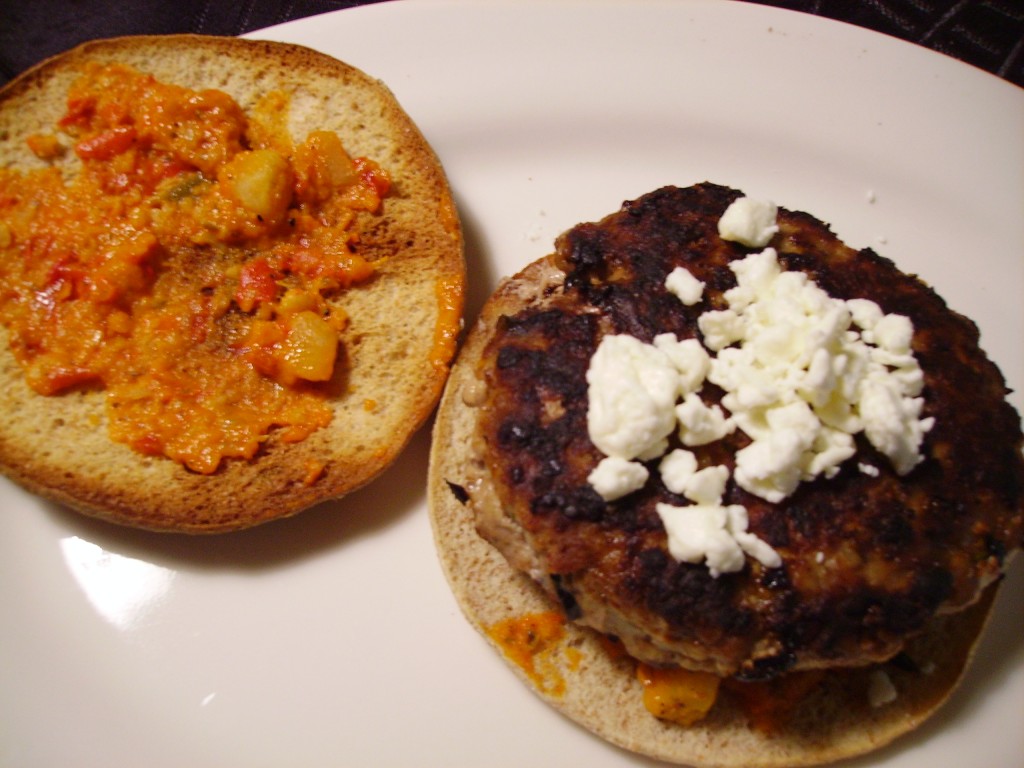 The golden brown burgers were garnished with a Roasted Red Pepper and Artichoke Tapanade  and some crumbled Feta Cheese.
As I write this, I believe that cooking turkey burgers in a very hot fry pan works better than on a grill. My inquiring mind wonders if using a grill pan would protect the integrity of the burgers. That will be another adventure and rest assured that I will be sharing my discoveries with you.
I've been using "Sandwich Skinnys"" for buns. These are sold at Aldi and come in a Multi-grain version that is tasty and weighs in at 100 calories. There are several other brands available in most grocery stores.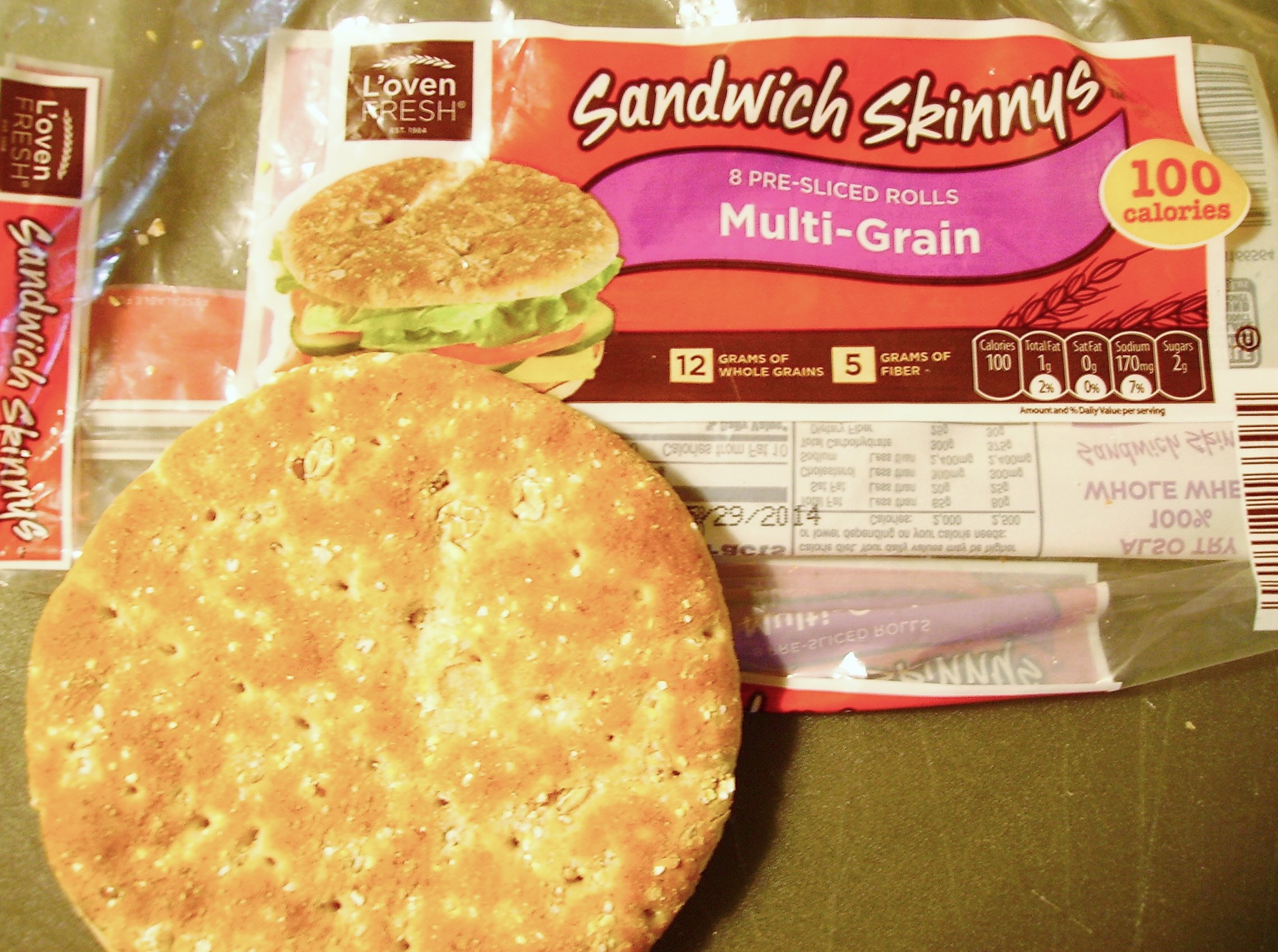 I like my bun toasted and these toast up nicely. This also makes them a little more sturdy.
This is my basic recipe for two turkey burgers. Ground Turkey as it is generally sold, comes in an approximately a 19,2 ounce package. A whole package would make four good-sized burgers. I'm cooking for two most of the time and was able to make two different flavor profiles from a single package. Need to make more? Take advantage of the ingredient calculator feature in the recipe  that allows you to adjust  the number of servings that you want to make.
Instructions
Heat a small non-stick pan over medium heat. Spray lightly with non-stick cooking spray. Add the onions and cook for 3 minutes. Add the garlic and cook another minute, Remove from heat and allow to cool.

In a medium bowl combine the ground turkey, bread crumbs, cooled onion and garlic, vegetables and herbs. Toss to combine. Add the beaten egg white and stir gently to combine.

Take about 1 tablespoon of the mixture and form into a mini patty. Cook this in a heated small pan. Taste the cooked patty and make any needed seasoning adjustments to the remaining uncooked mixture.

Form into two patties. Plate and lightly cover and place in the freezer for 15 minutes or so.

Heat a medium skillet over high heat. Spray lightly with cooking spray. Add the patties and cook for 4 minutes. (turn on your exhaust fan at this point, trust me). You want a deeply browned crust before you flip the burger.

Turn the burgers over and cook for another 4 minutes until that side is well browned.
NOTE: Turkey, like all poultry, must be cooked thoroughly. A meat thermometer should read 165 degrees. This is the safest way to check for doneness. Pressing on the burgers is another fairly safe technique. The burgers should feel very firm when pressed in the center.
My adventures in the world of turkey burgers will continue. Now that I know that they can be delicious and nutritious as well as being a springboard to limitless variations and possibilities, I'm hooked. I'll still have my occasional beef hamburger with a napkin and without guilt, but I'll be noshing a turkey burger from time to time as well.
Love, Mama D