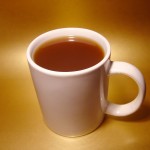 For many of us, coffee helps make the world go around. My morning doesn't begin until I'm on my second cup and I know that I am not alone. But coffee definitely isn't just for breakfast any more. Starbucks has seen to that. Coffee also isn't just for drinking either. Ice cream and any other sweet treat that can handle the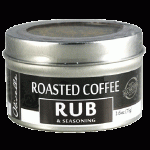 caffeine hit can be coffee flavored. And then there's mocha that wonderful marriage of coffee and chocolate. Just when you thought that coffee had conquered enough markets, along comes the Coffee Rub. This isn't totally new, but it is definitely on the upswing and with most of the free world firing up their grills this weekend, it's a flavoring whose time has come.
I've plunged into coffee enhanced meat grill first. I found 3 recipes created by Andy Schloss. He created a brine, rub, and barbecue sauce that all featured coffee with orange as a supporting player. While I do think coffee and orange work well together, I thought that chocolate could contribute something special as well and because I'm Mama D there had to be onion and garlic, too.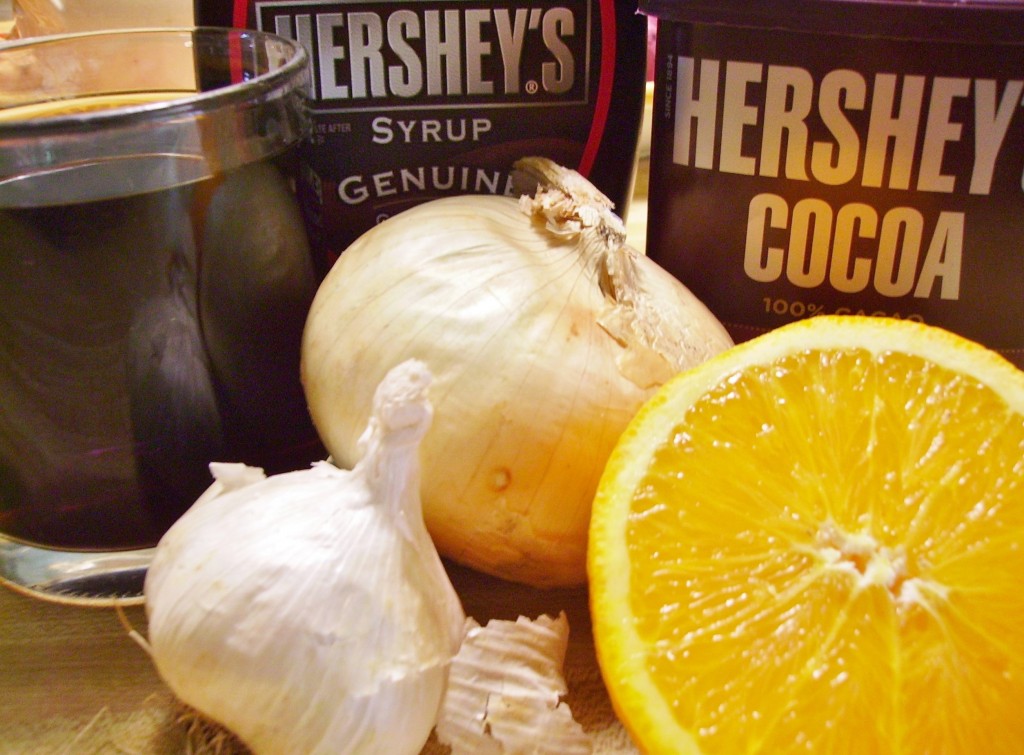 I chose Baby Back ribs for this recipe. I'm usually a Country Rib kind of gal, but I found the perfect rack of ribs for two that looked to be lean and meaty, so they found their way into my cart and my kitchen. They spent just over 24 hours in a brine of strong coffee, orange juice, and beer that was laced with onion, garlic, and brown sugar.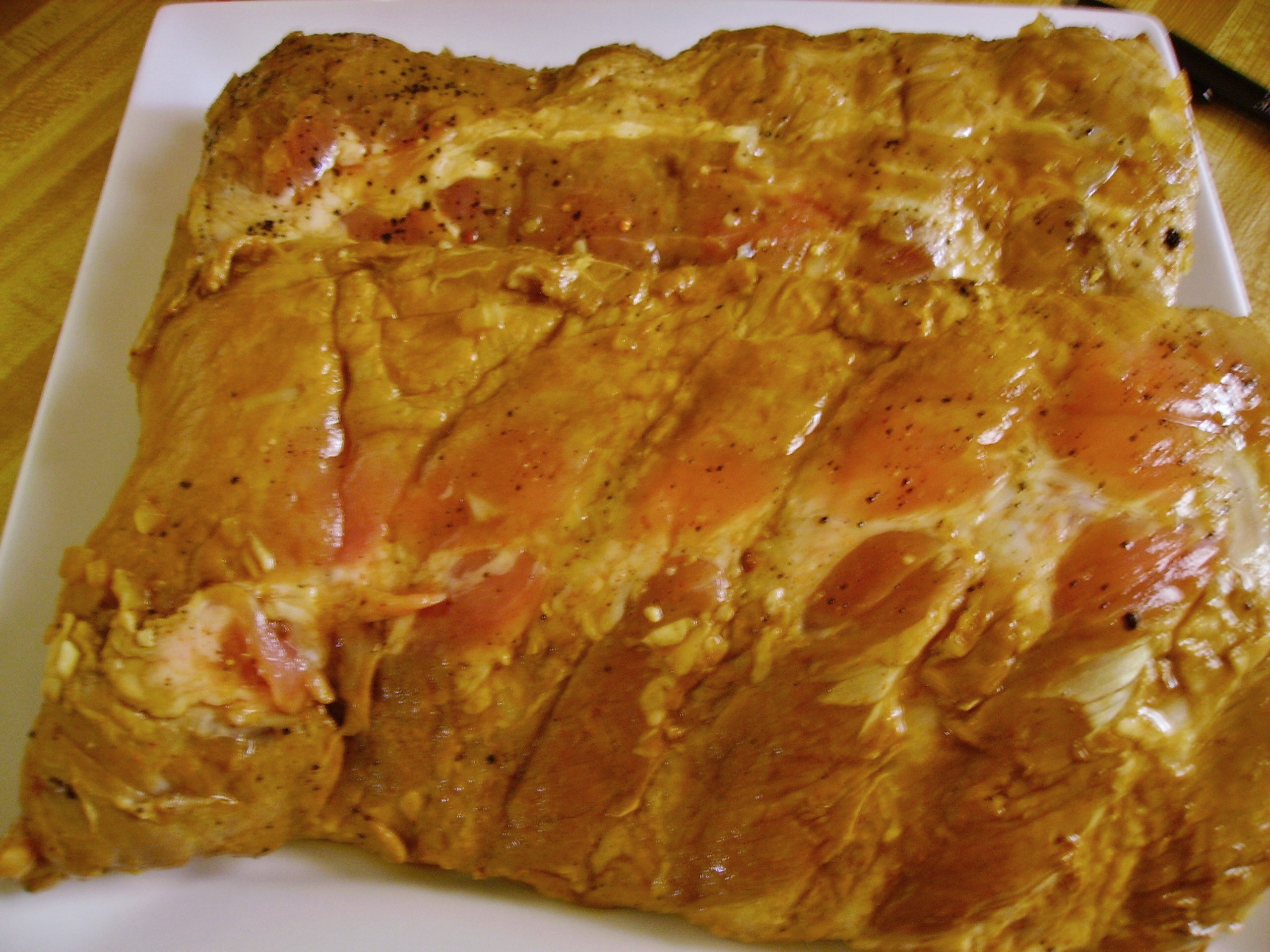 I coated the ribs with my coffee- cocoa-orange peel rub and let them soak up the flavor for an hour.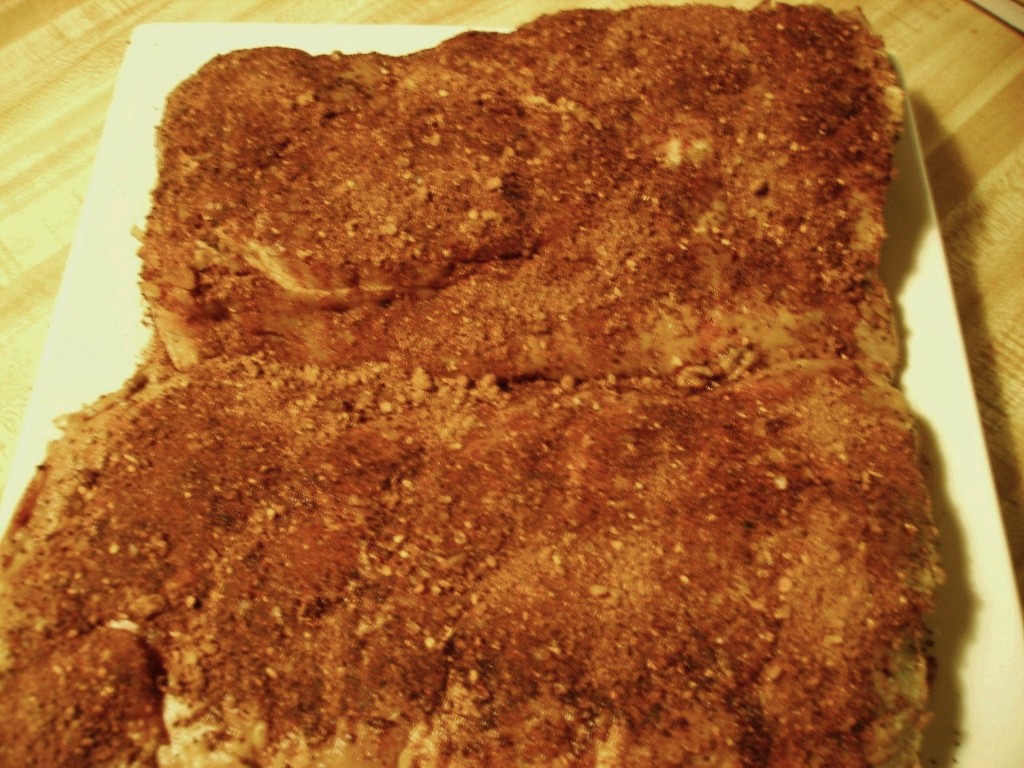 They cooked over indirect heat for 40 minutes or so, meaty side up. They only required a little do-si-do around the grill to cook to crusty perfection.
A liberal brushing with what I believe is a killer barbecue sauce and a few more minutes on the grill and they were perfection.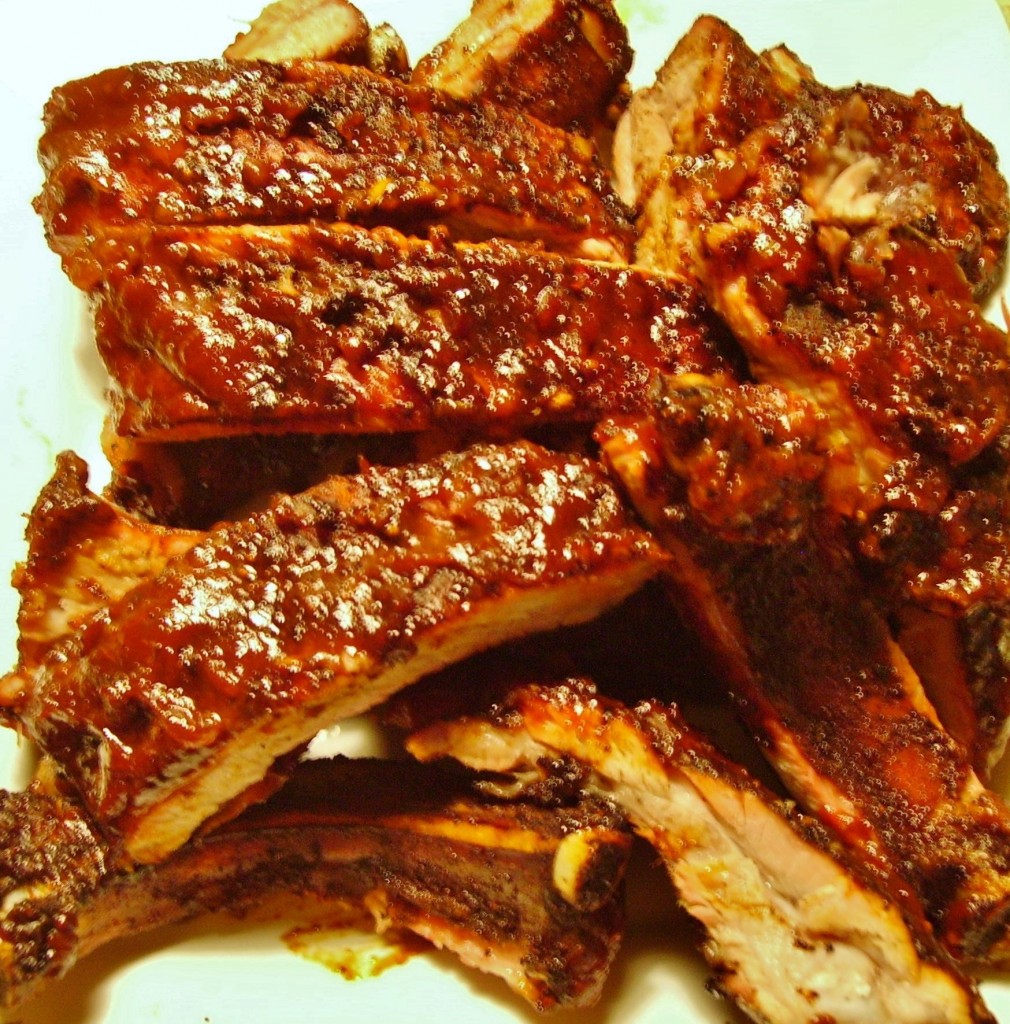 Naturally these three recipes work beautifully together, but they could be used individually, too. I think that the barbecue sauce may become my new favorite. It's the perfect blend of sweet and spicy. I'll be trying the rub on steaks soon and I think the brine would do wonders for chicken. So without further ado, I give you the three shots of caffeinated barbecue goodness. 
Ingredients

Servings: Cup
Instructions
Mix all the ingredients together until the salt and sugar dissolve.

Place the ribs in a zip top bag. Add the brine and seal the bag. Place the bag in baking pan in case of leaking. Refrigerate for up to 24 hours, turning bag occasionally.

When ready to grill, remove the ribs and allow to drain. Discard the brine.
Ingredients

Servings: Cup

Instructions
Combine all of the ingredients except the orange zest in a medium sauce pan.

Bring just to a boil over medium heat. Reduce heat to low and simmer for 15 minutes or so, stirring frequently. The sauce should thicken and reduce slightly.
Making this for your July 4th Cookout may be too much of a time challenge, but the summer is still young so give it a try soon. Love, Mama D