"Beans, beans, the musical fruit…" I remember that little ditty from my youth. Beans have gotten a bad rap due to their intestinal music properties. (By the way, that can be partially remedied by draining and rinsing the canned ones and soaking the dry ones over night.) Beans are a magical vegetable.  Not in the Jack and the Giant manner but as a nutrition source. They pack a lot of nutritional value at a very small price, two qualities that Mama D holds very near and dear to her heart.
Today the spotlight is on Cannellini beans. These large white beans are the toast of Tuscany. So much so, that Tuscans are sometimes called "Mangiafagioli" or Bean Eaters. The versatile Cannnellini can be featured in soups,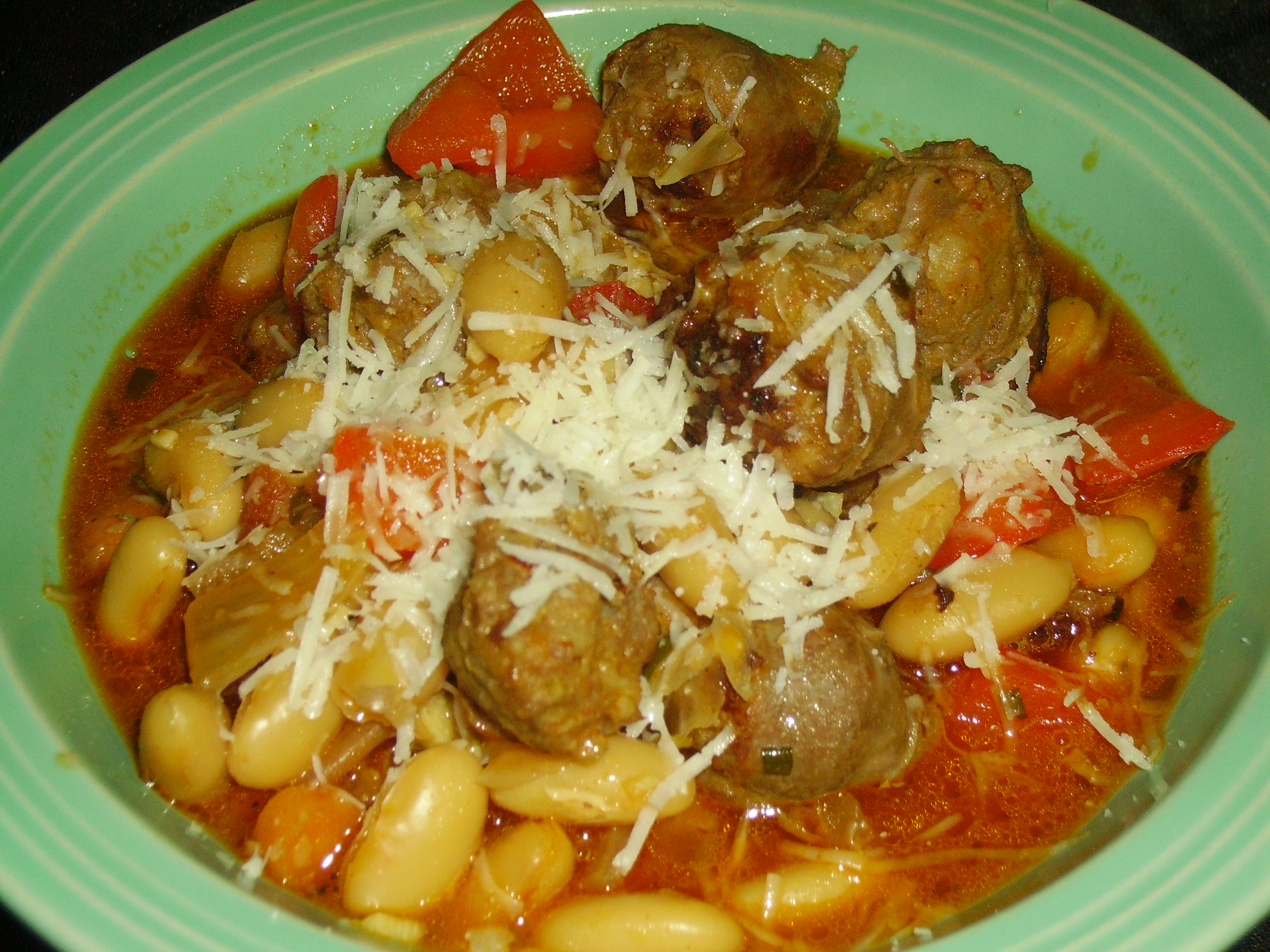 and pasta dishes.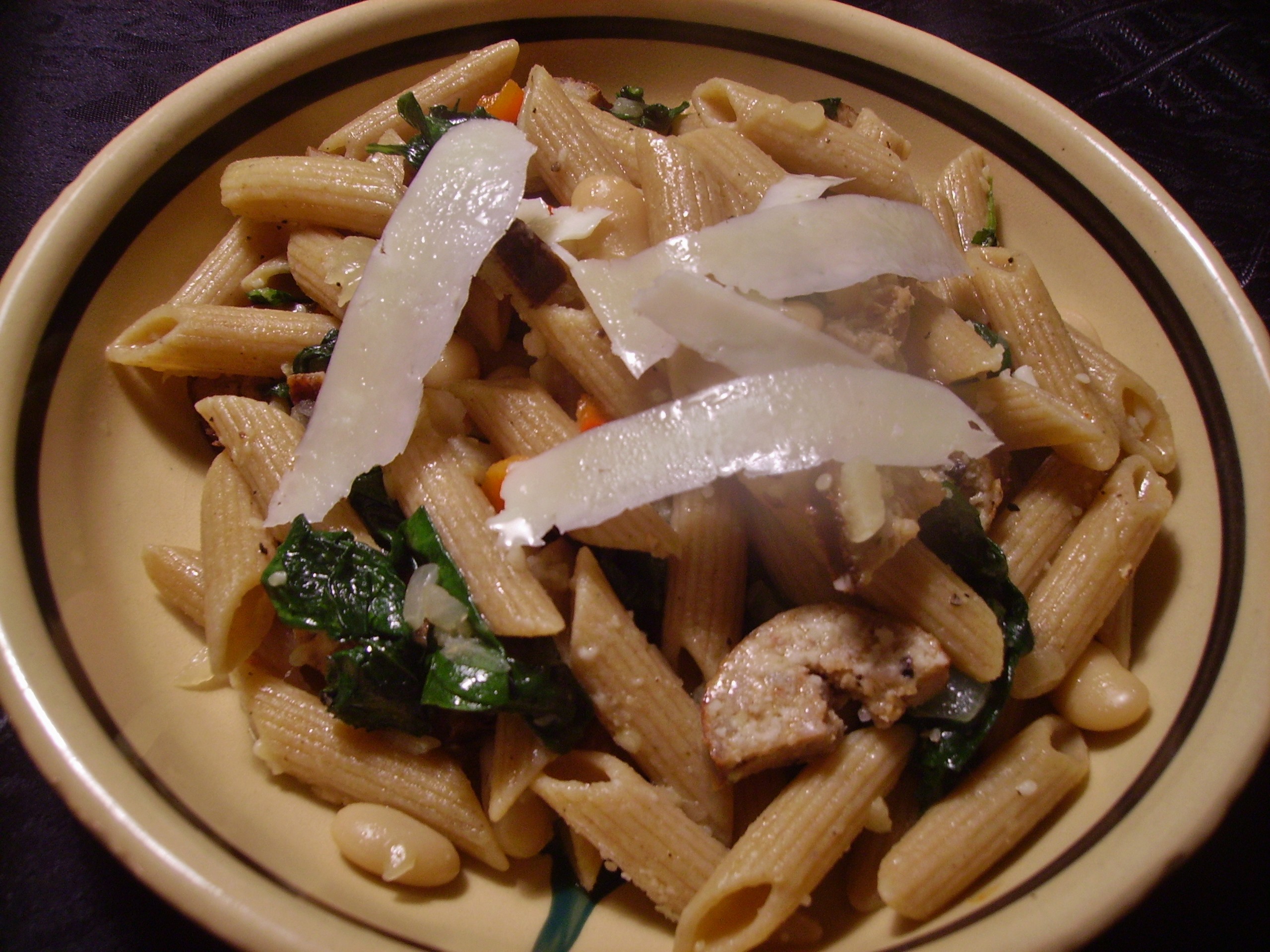 They make wonderful guilt-free dips as well. (Check these out on my RECIPES page)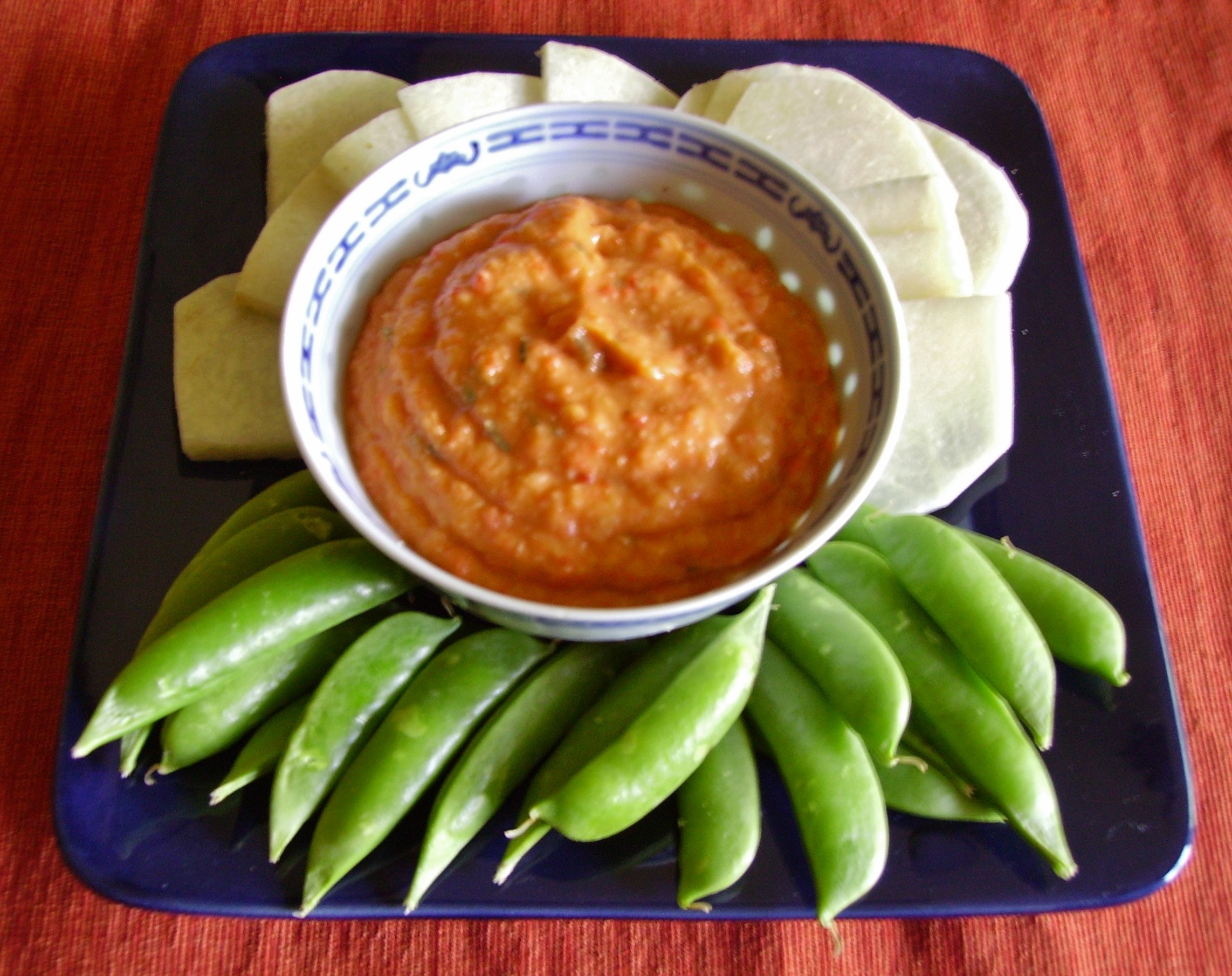 I like the nutty flavor and smooth, almost creamy texture in all kinds of dishes. Occasionally I cook them from dry but most of the time I just open a can. These white kidney beans, as they are sometimes called, are available everywhere. Most large grocery stores have a house brand and even Aldi has started carrying them. They give you a generous nutrition payout without a lot of financial investment. A half cup serving has around 100 calories and very little fat. The fiber and protein numbers are impressive as well (over 6 grams of each). Each can has up to four servings and rings up at well under a dollar. That's a bargain any way you look at it.
Cannellini go well with the flavors of Tuscany. Lemon and garlic, olive oil and fresh herbs are the perfect  companions.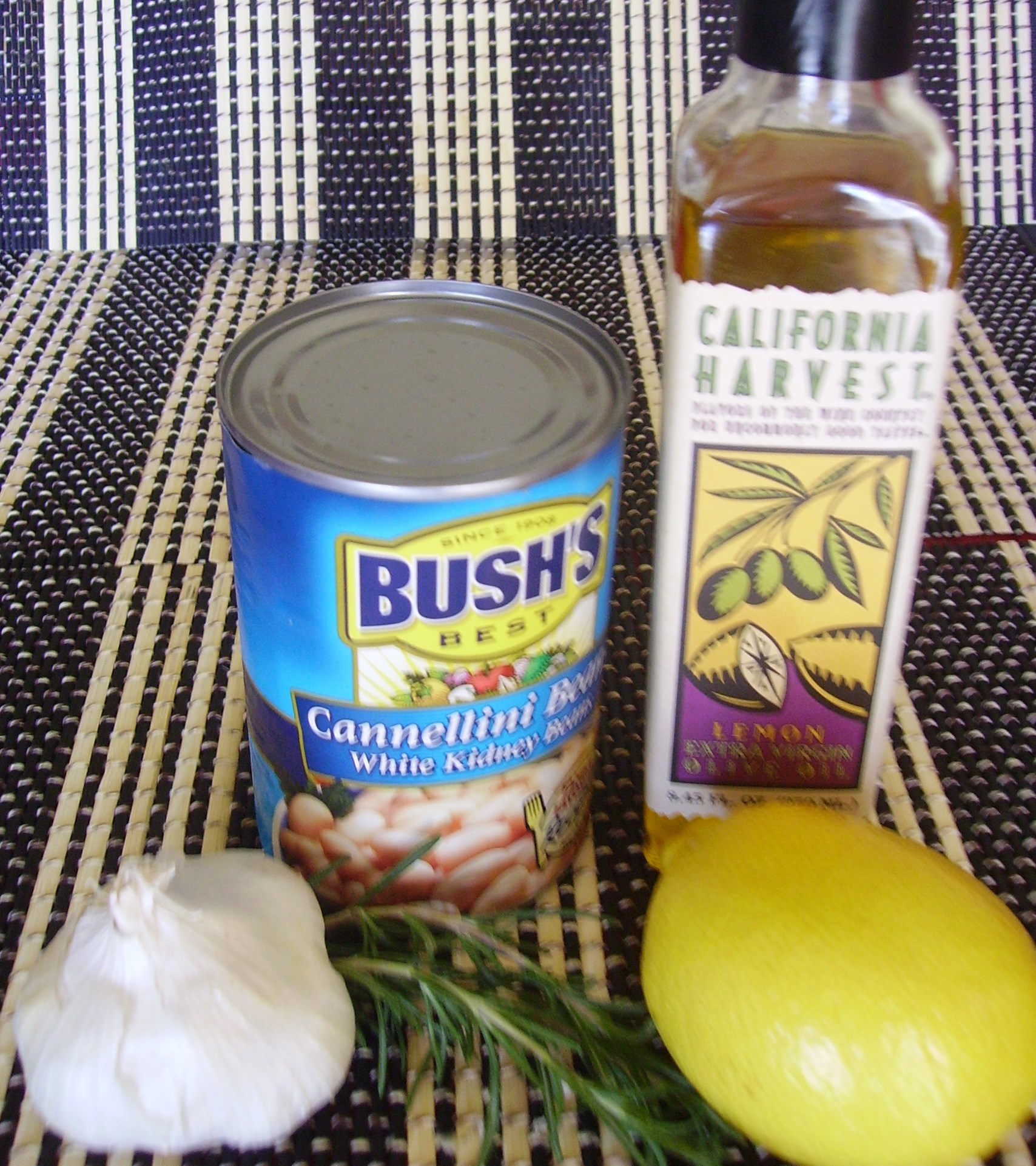 This post however is about my latest Cannillini adventure, and here these lovely beans are taking center stage. Presenting the Cannellini Burger!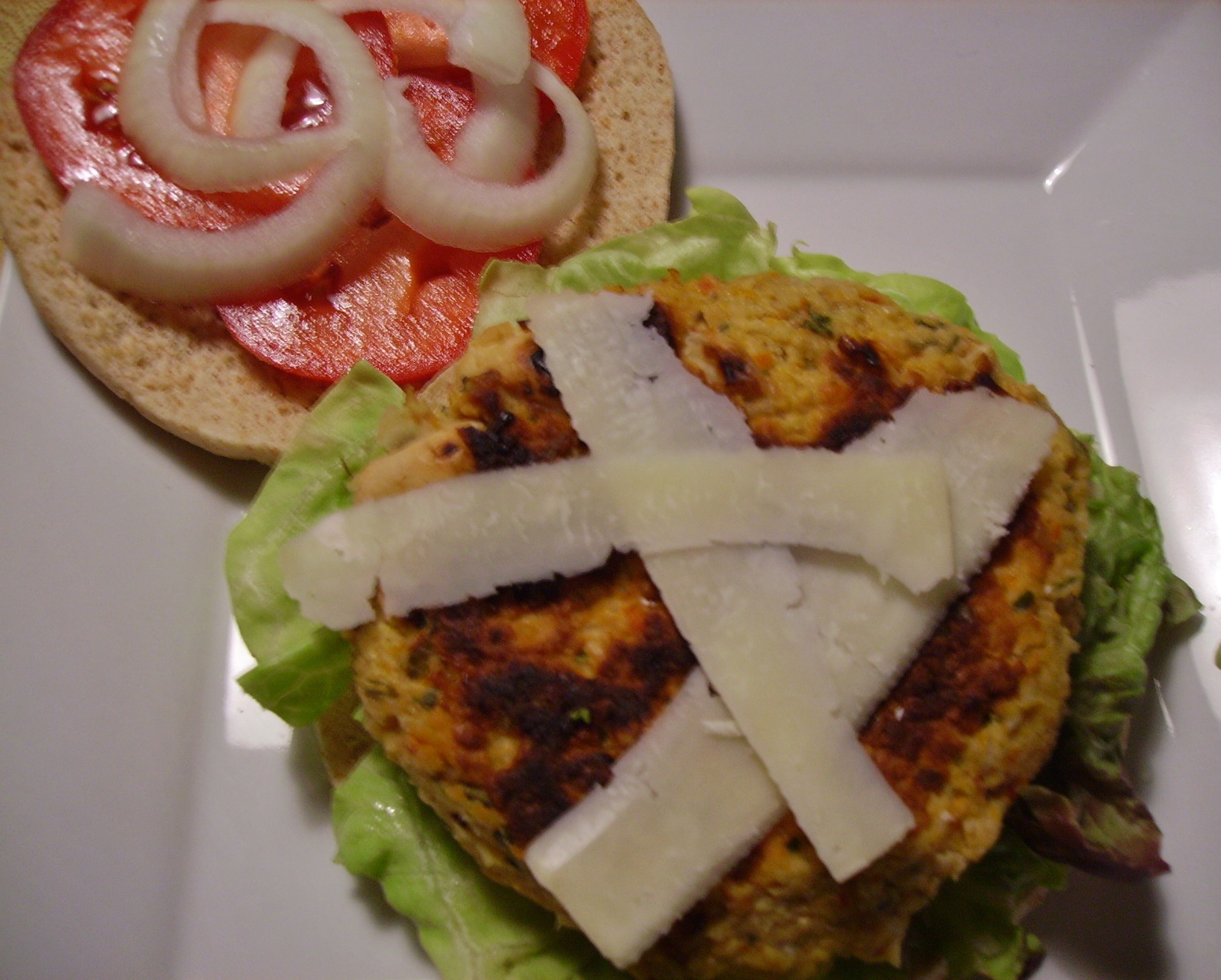 This is a riff on the ever popular Veggie burger, this time starring the great white kidney, of course. Joined by onions, garlic and sun-dried tomatoes and enhanced with parsley, rosemary, and fennel seeds these were tasty and healthy.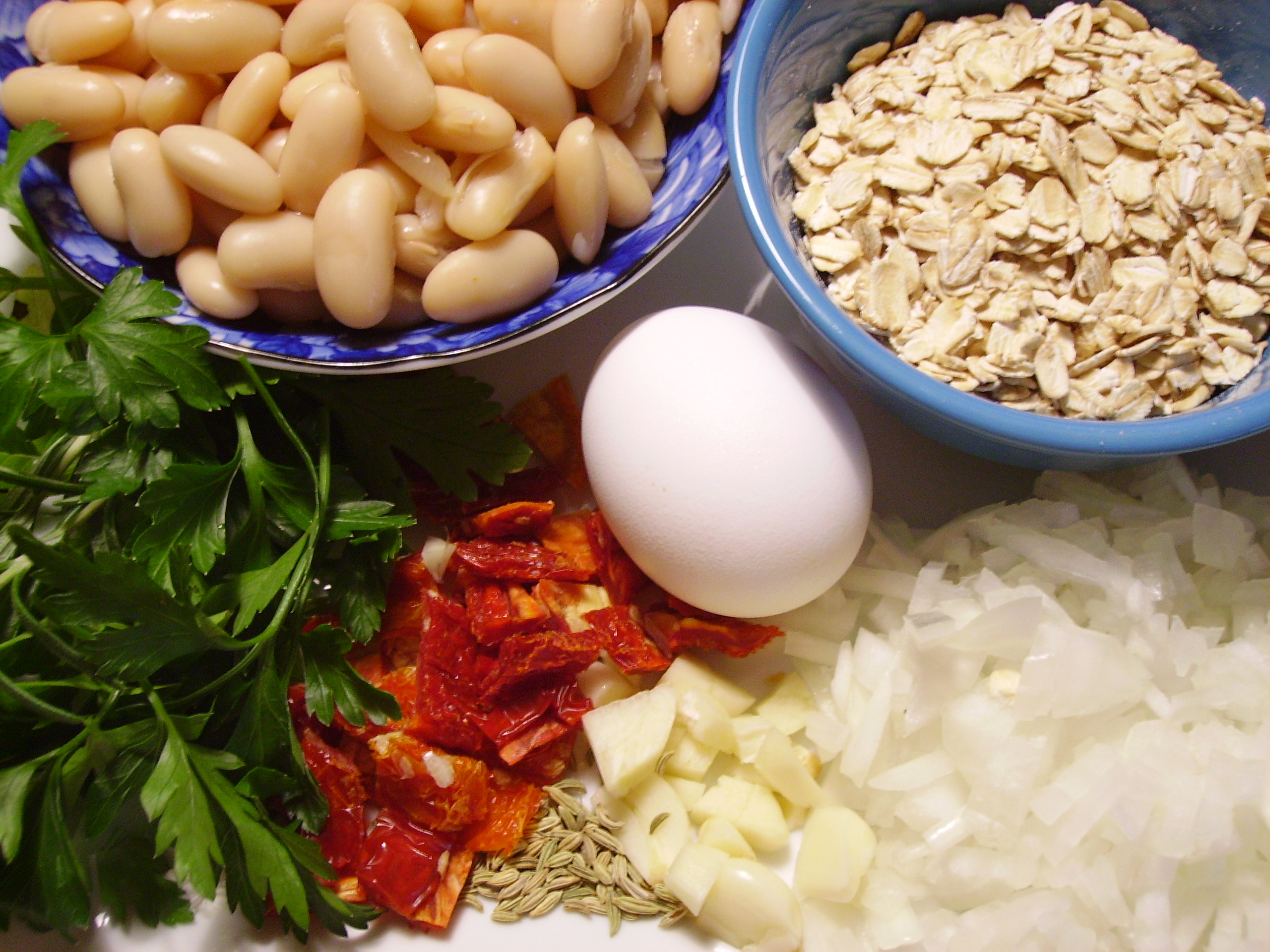 The ingredients were combined in the processor to  create a chunky paste. A few beans were left whole for added texture and interesting appearance.
Once formed into patties, they spent several hours in the refrigerator to set up prior to cooking.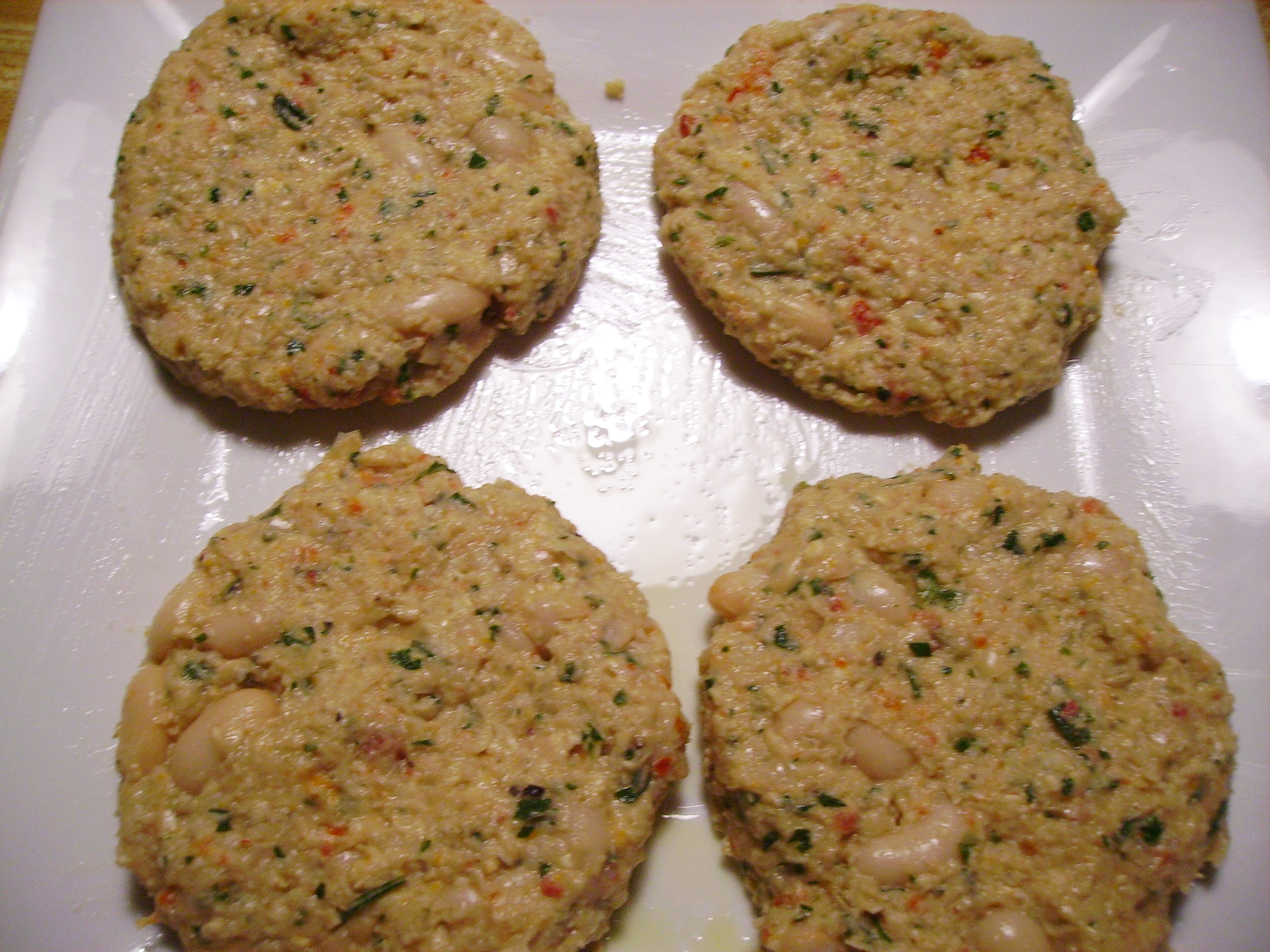 Once they were settled in the fry pan lightly coated with olive oil, they cooked to golden perfection in a matter of minutes.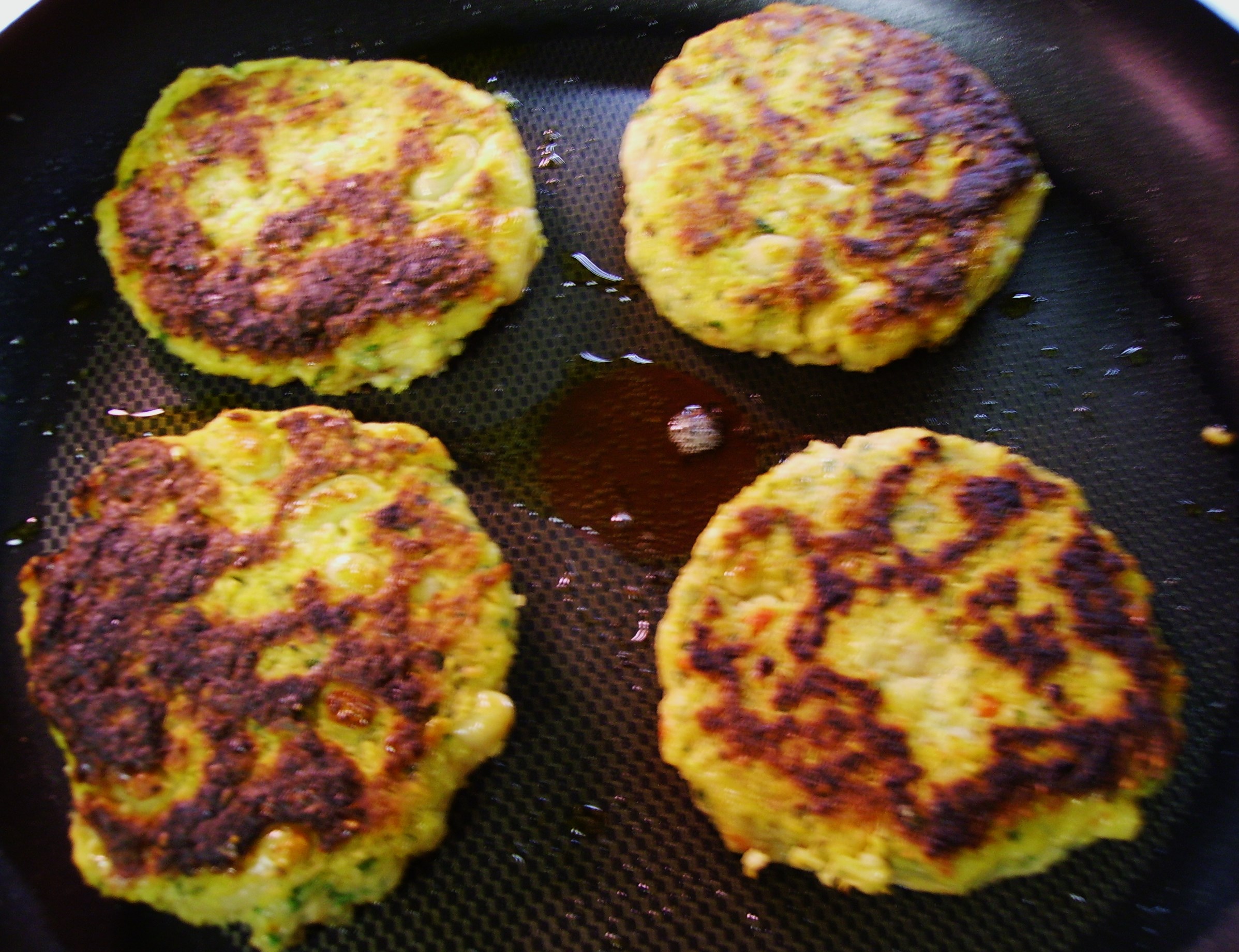 I garnished them with shaved Romano Cheese, giving them a pleasant  jolt of sharp cheese flavor. I used my beloved Sandwich Thins as the base and mixed baby greens as the cushion. Red Pepper and Artichoke Tapenade garnished one version.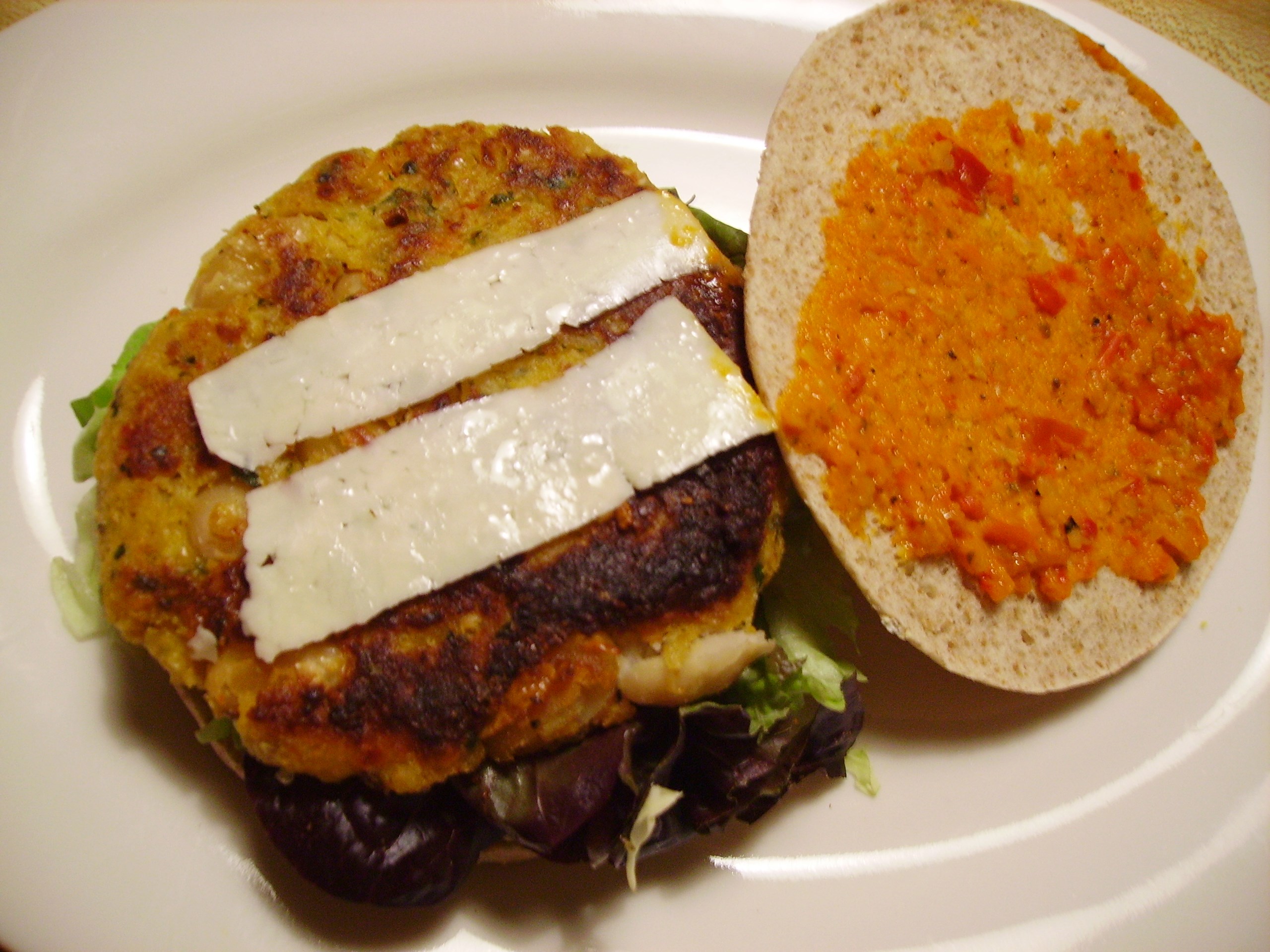 While sliced tomato and sweet onion graced another.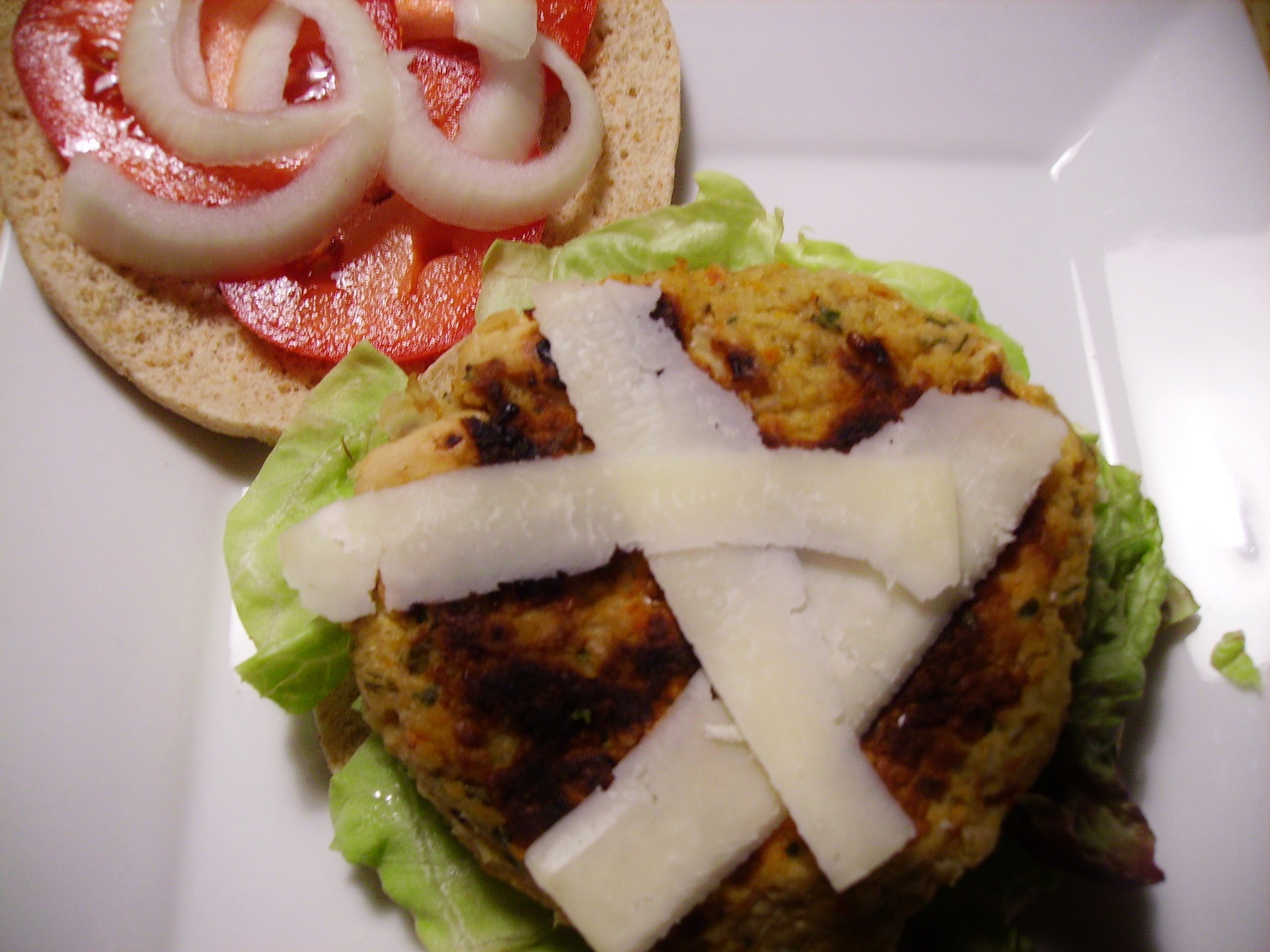 These tasty burgers will be making return appearances on Meatless Mondays and beyond. Give this recipe a try. Once you've gone bean, you'll be coming up with your own variations and reaping good taste and a healthy alternative to meat. Mama D
Instructions
Put the oats, fennel seed, onion and garlic in a food processor. Pulse until coarsely chopped.

Add a little more than half of the beans, the parsley, rosemary, and tomatoes and pulse until almost smooth. Add the egg and process until everything is blended.

Spoon the mixture into a bowl. Add the remaining beans and salt and pepper to taste. Stir to combine.

Form the mixture into four patties. Spray a plate with cooking spray and place the patties on the plate. Cover with plastic wrap and chill for at least 2 hours.

Heat a large skillet and add the olive oil. Put the patties into the pan and cook over medium high heat for 4 minutes or so. You want a nice golden brown.

Flip the patties over and continue to cook another 4 minute or so until the second side is equally as golden as the first.

Serve on buns or sandwich thins with the garnishes of your choice.