It's been a little over a year, and I'm beginning to feel comfortable in the life chapter that I am writing for myself. I've cooked and created recipes that are uniquely me, and shared them with a slowly expanding "public." This has been one of the most satisfying times in my life…doing something that I'm passionate about and sharing it with the world (lol).
Life has a funny way of keeping us from becoming complacent and resting too comfortably on our laurels. As many of you know, I am only half of a team that has been together for almost 35 years. While our team membership has expanded, the core has never changed. It's my husband Jeff and I that have sailed forward through life. That life has taken a new and very unexpected turn, but in typical J & J fashion we are leaping into it with excitement and faith.
Jeff recently retired from the school district where he worked for 13 years. Retirement, for some, is the final chapter. We however are taking the view that we are only somewhere slightly past the middle of our story. There are many new adventures awaiting. Those adventures will still include food, cooking and writing, as we well as "team adventures" many of which will be shared here.
As we begin to create our new life, we are making many changes. Can you say downsize? It has been a challenge to sit down in front of the computer and share what I'm cooking. Trust me, Mama D is in the kitchen every day and some really wonderful things are being created. I will be sharing some of my favorites here, even if it may be a little less often.
That brings me to a recent dinner that we found both tasty and satisfying. Steak Tacos with Roasted Pepper Salsa and Skillet Squash and Corn.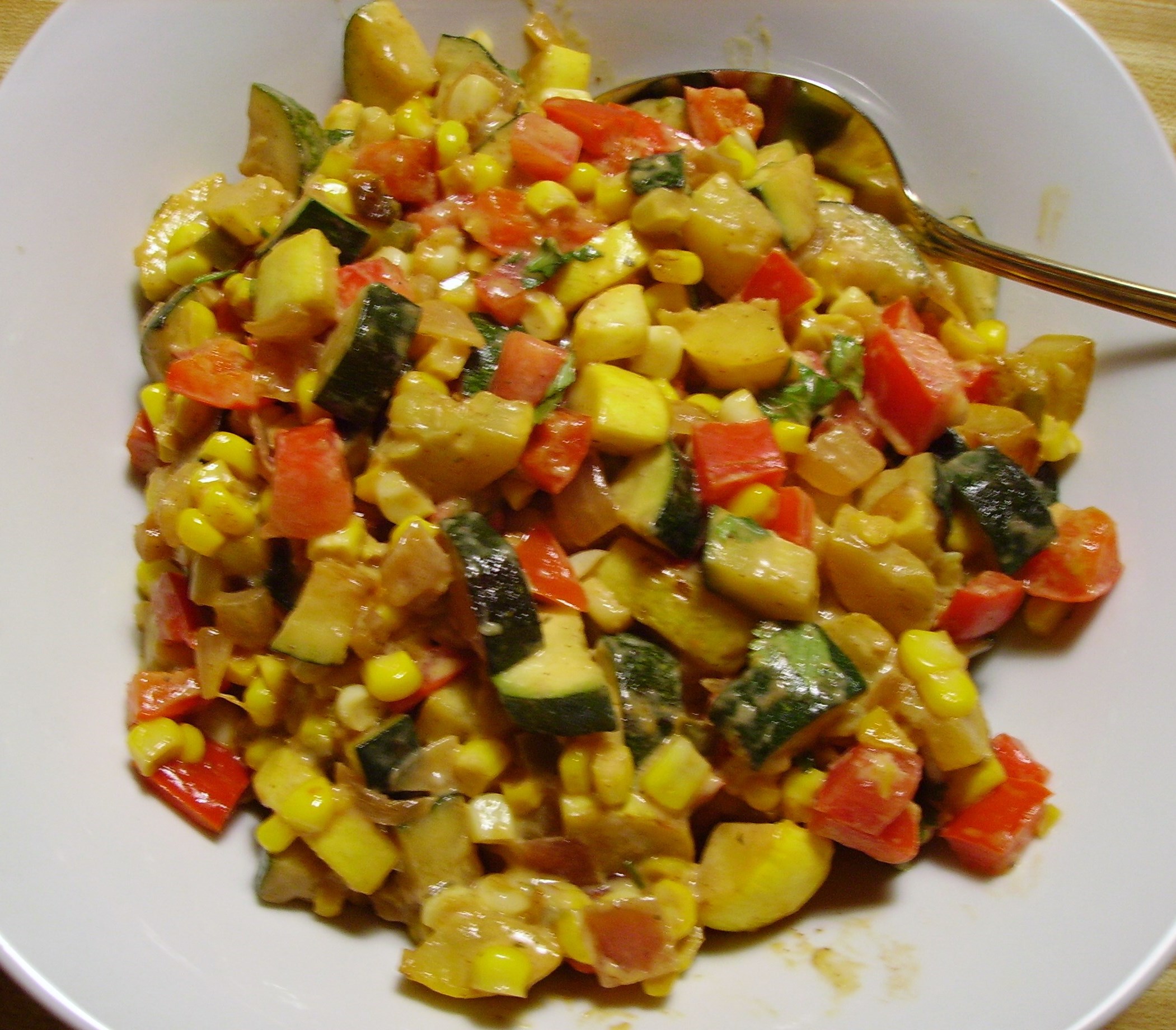 The tacos started with skirt steak that was marinated in lime juice, onion, garlic and cilantro. Olive oil and Mexican oregano added some depth of flavor.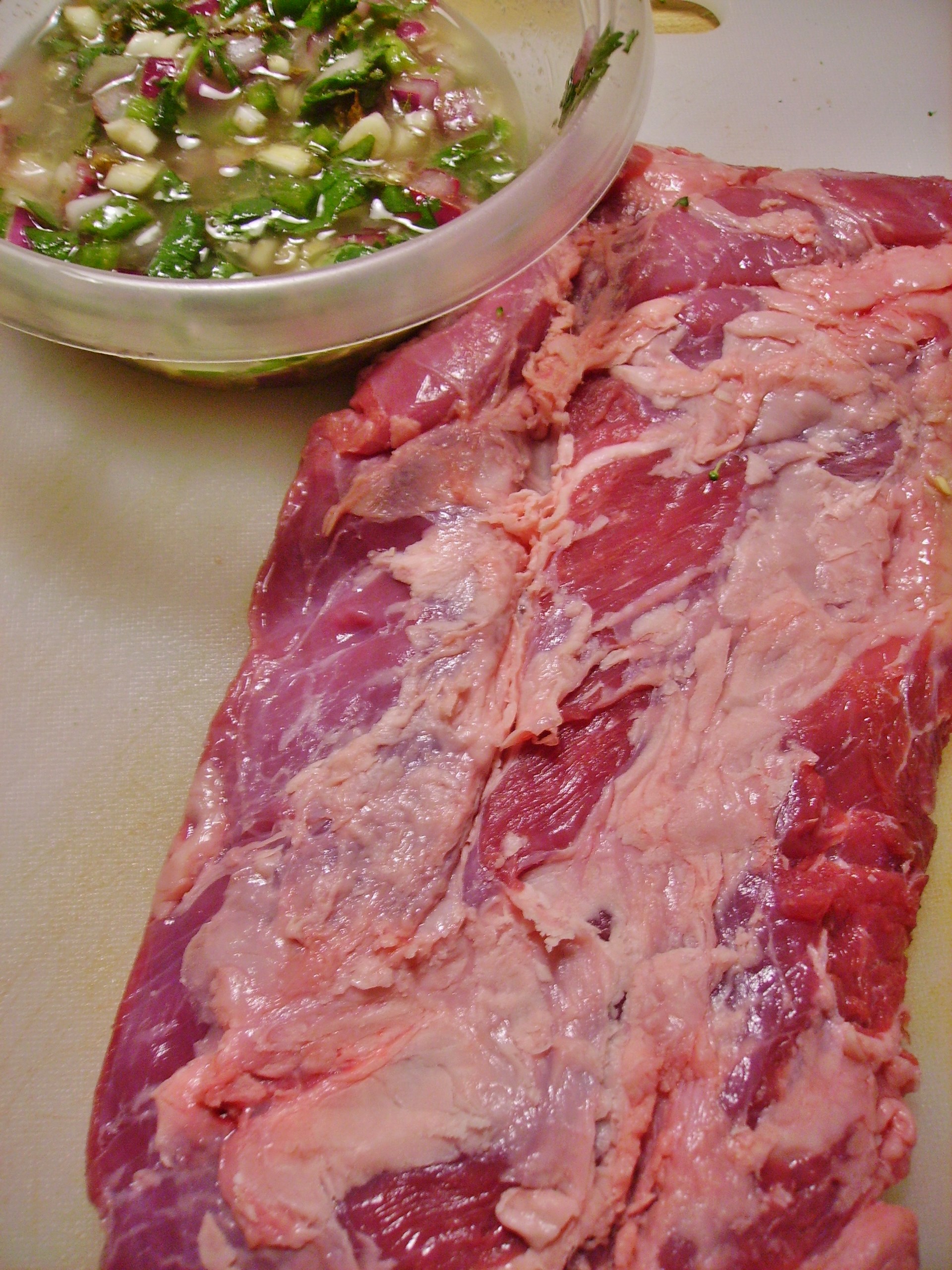 The result was tender, juicy strips of beefy goodness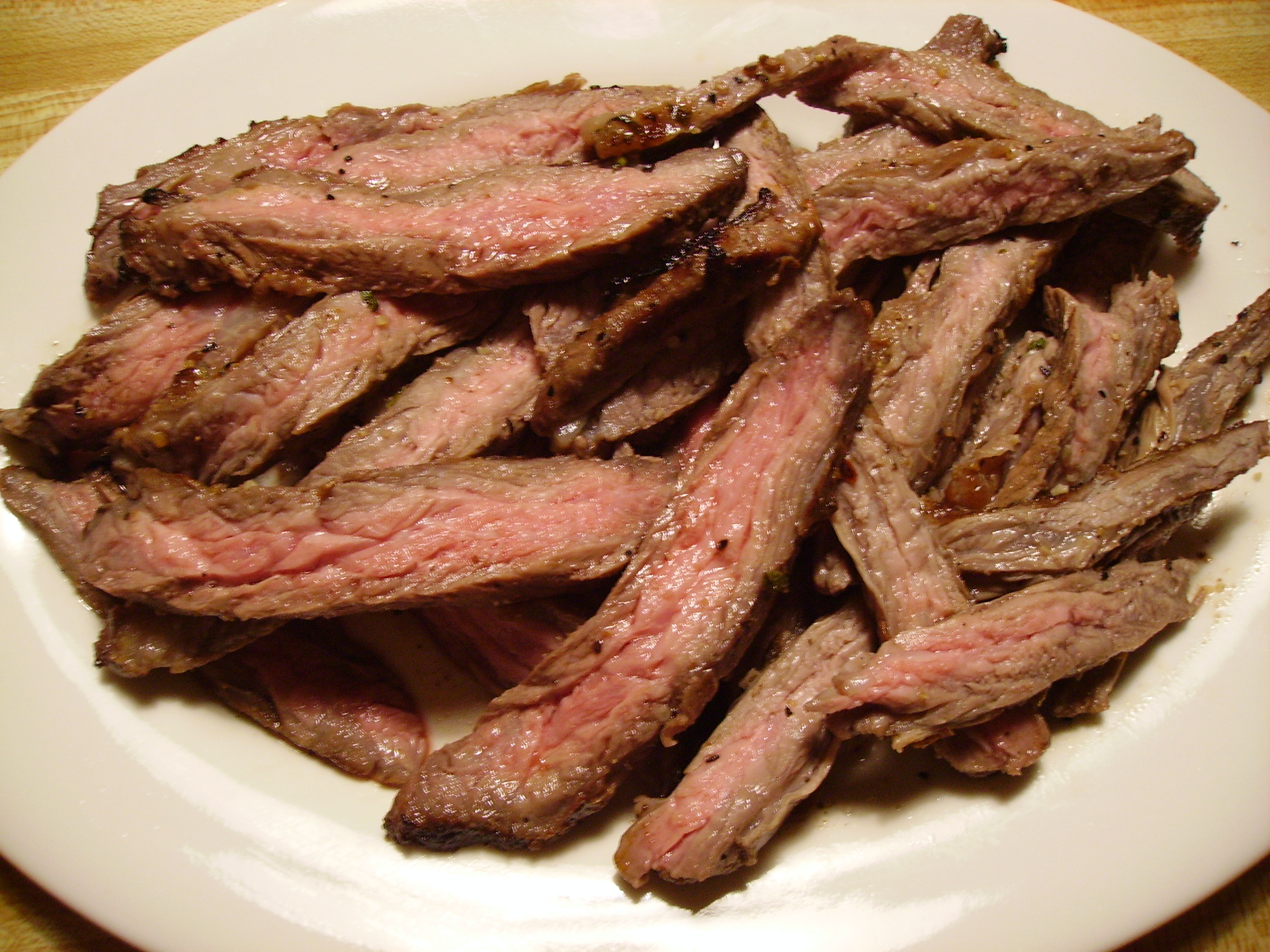 that nestled into a whole grain tortilla.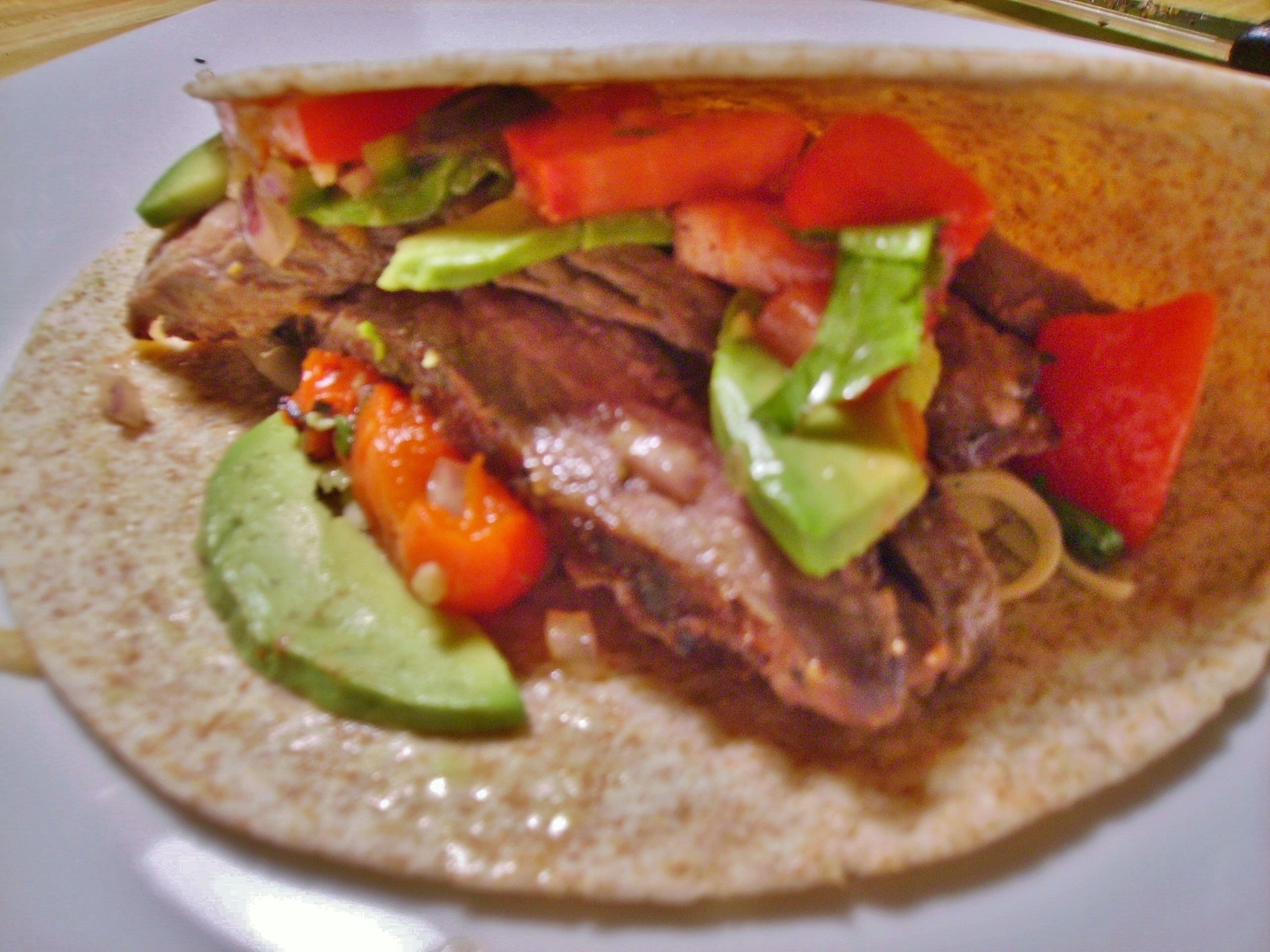 Garnished with Roasted Red Pepper Salsa and sliced avocado and tomato,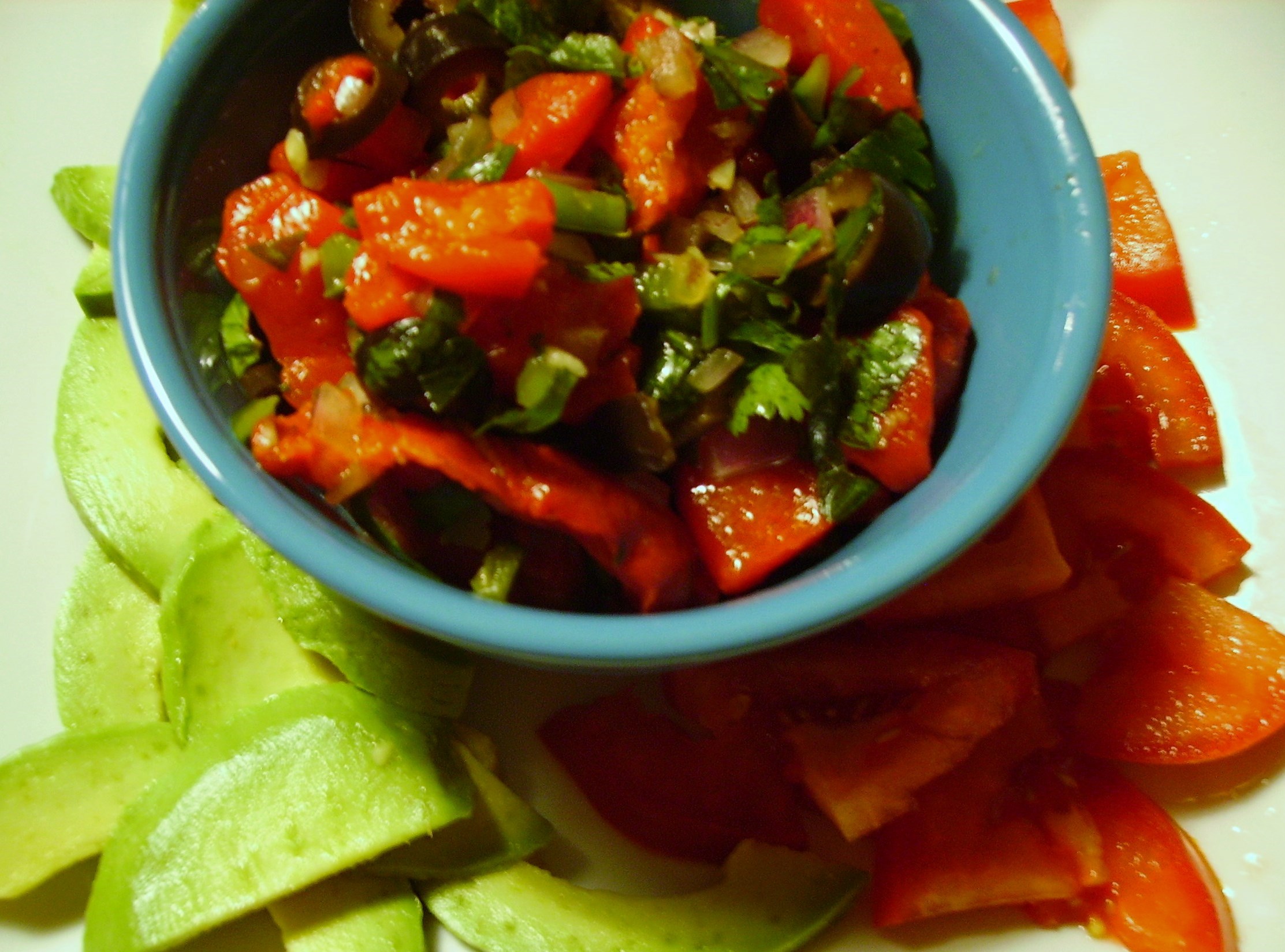 it was a marriage made in heaven.
My side dish of choice was a skillet vegetable medley. Local corn, zucchini and yellow squash were the backbone of this dish. Onions, red pepper and tomato joined in on the fun.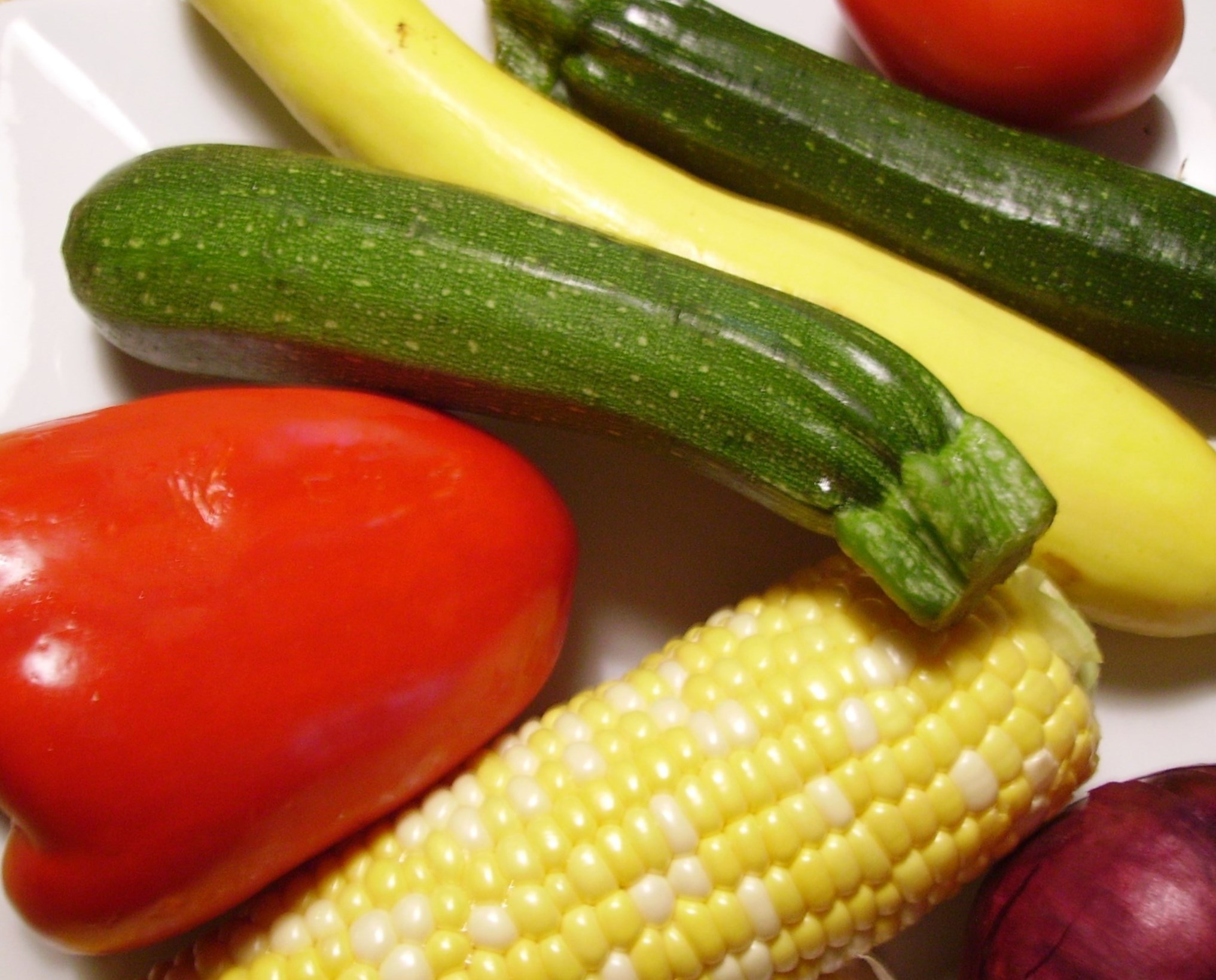 It was enhanced with light sour cream and pepper jack cheese that were the perfect counterpoint to the tender crisp vegetables.
Instructions
Heat a large fry pan over medium high heat. Add the olive oil and swirl to coat the bottom of the pan.

Add the chopped red onion and cook for 2 or 3 minutes until the onions begin to soften.

Add the corn kernels and cook for several minutes more. Add the peppers and garlic and cook for 2 minutes or so.

Add the zucchini and squash and cook another few minutes. Everything should be tender yet have a little crunch.

Add the chopped tomatoes and stir to combine,

Reduce the heat to low and add the sour cream. Stir to blend and cook for several minutes until the everything is heated.

Add the shredded cheese and stir and continue to cook until the cheese is melted.

Taste and add salt and pepper as needed. Sprinkle the cilantro on the vegetables and toss lightly. Serve.
I decided to try a "mildly" unusual salsa. I started with a jar of roasted red peppers. Fresh roasted would be outstanding, but I had a few other things going on. A bit of onion, garlic and jalapeno gave it a little bite and ripe olives and a parsley/cilantro combo made it interesting. Lime juice brought it all together.
Instructions
Put the peppers in a medium bowl. Add the onions, garlic, cilantro, and parsley. Stir to combine.

Add the jalapeno and lime zest and toss to combine.

Stir in the lime juice and olive oil and stir again to combine.

Taste and add salt and pepper to taste. Cover and chill for several hours.

Serve as a garnish for tacos or with chips.
As the days to the "big move" fly by, life seems a little like a whirlwind, but in a very good way. Love is the stabilizing force that keeps it all together and food, especially when it is cooked with love, gives us the energy to handle it all. Mama D