In less than four weeks we will be moving to our new home. It is a beautiful two bedroom apartment with many amenities. I know that it will be perfect in many ways; location, fitness center, and beautiful grounds. Still, at the back of my mind I keep coming back to that tiny kitchen. I also keep scolding myself for dwelling on it. I spent most of my adult life using a tiny kitchen, and I can say from experience that they are efficient and convenient, even if the last 12 years has altered my perspective.
There is however, a movement afoot, a covert plan of sorts that wants to convince me that small kitchens are a blessing in disguise.  I recently opened a magazine to find a four page spread on the wonders of a kitchen that is no bigger than my future home's. I've also seen respected celebrity chefs extol the virtues of their New York City mini kitchens. It's enough to make me reevaluate my new Kitchen of Love's assumed short comings. This may be a case of less is more…
The philosophical debate will be raging in my head for some time, but in the meantime, I'm practicing working in a smaller space. Short of taping off parameters, I'm working on keeping things close at hand and being conscious of using space efficiently, and it's not so bad…
Fortunately, all of this isn't interfering with the creative cooking that is happening. There are so many things that are whetting my culinary creative juices. Lightening the pantry (and the freezers), coming up with healthy and tasty dishes for two, and having something interesting to write about, are all contributing to positive production (and thoughts) in Mama D's Kitchen.
A recent dinner featured a Seven Layer Salad. These have been around in one form or another for years. From the earliest incarnation featuring iceberg lettuce and peas, to recent versions that feature every kind of vegetable imaginable, they have earned a permanent place in many cooks' arsenals.
I spun this concept ever so slightly by using Farro. I've shared the virtues of this grain before, so I'll spare you the details and get on to the dish. Garbanzo beans, red bell and cubanelle peppers, grape tomatoes, olives and red onion joined in the fun.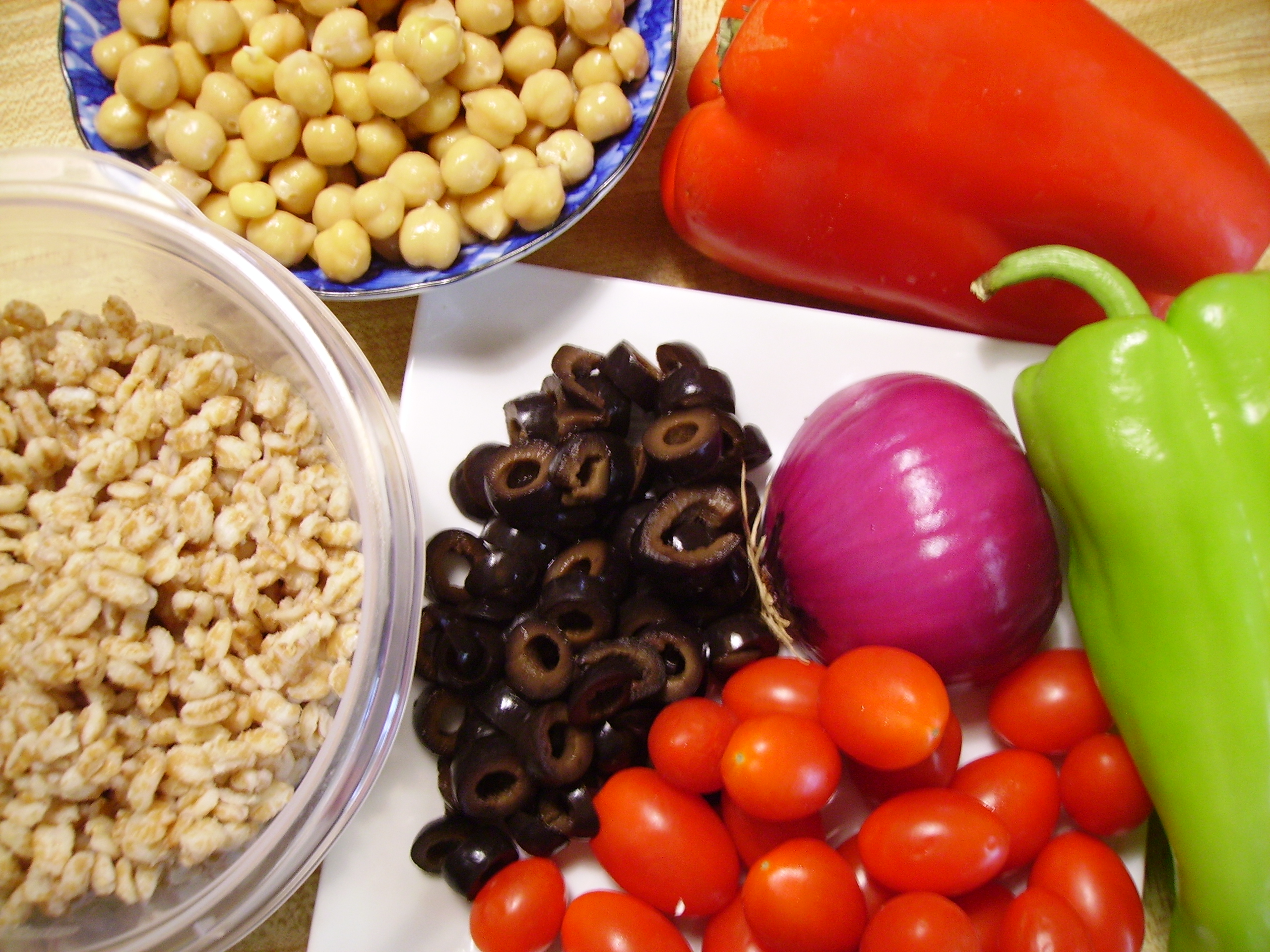 Traditionally there are seven distinct layers including the dressing. I wound up with slightly more, but I repeated some ingredients to create an even serving of all the flavors.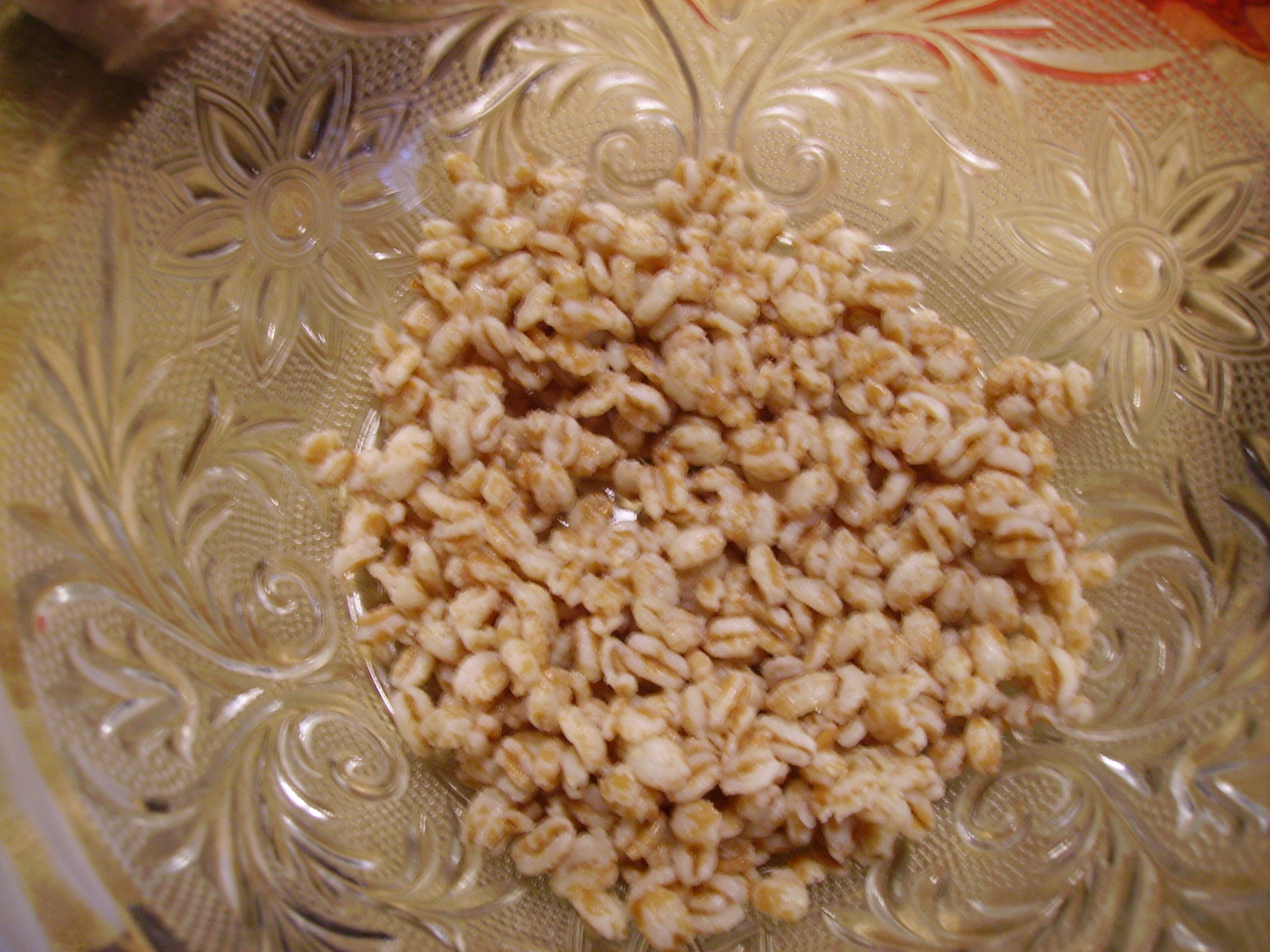 Farro went in first to act as a sponge for the veggies and dressing to come. This was left over from my last farro foray. It emerged unscathed from the freezer and proudly took it's place in the bowl.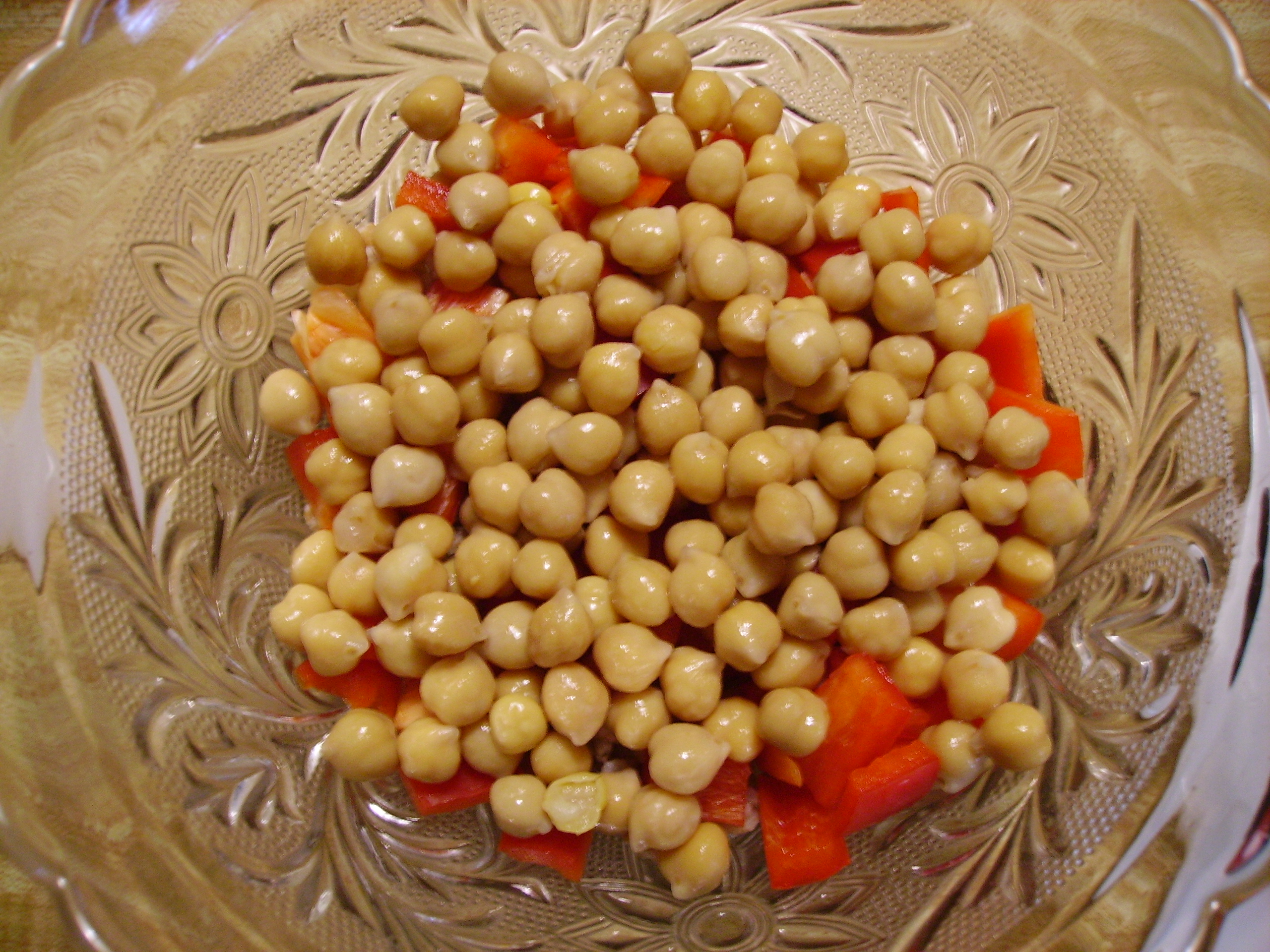 Red bell peppers and garbanzos piled on (in an orderly manner, of course).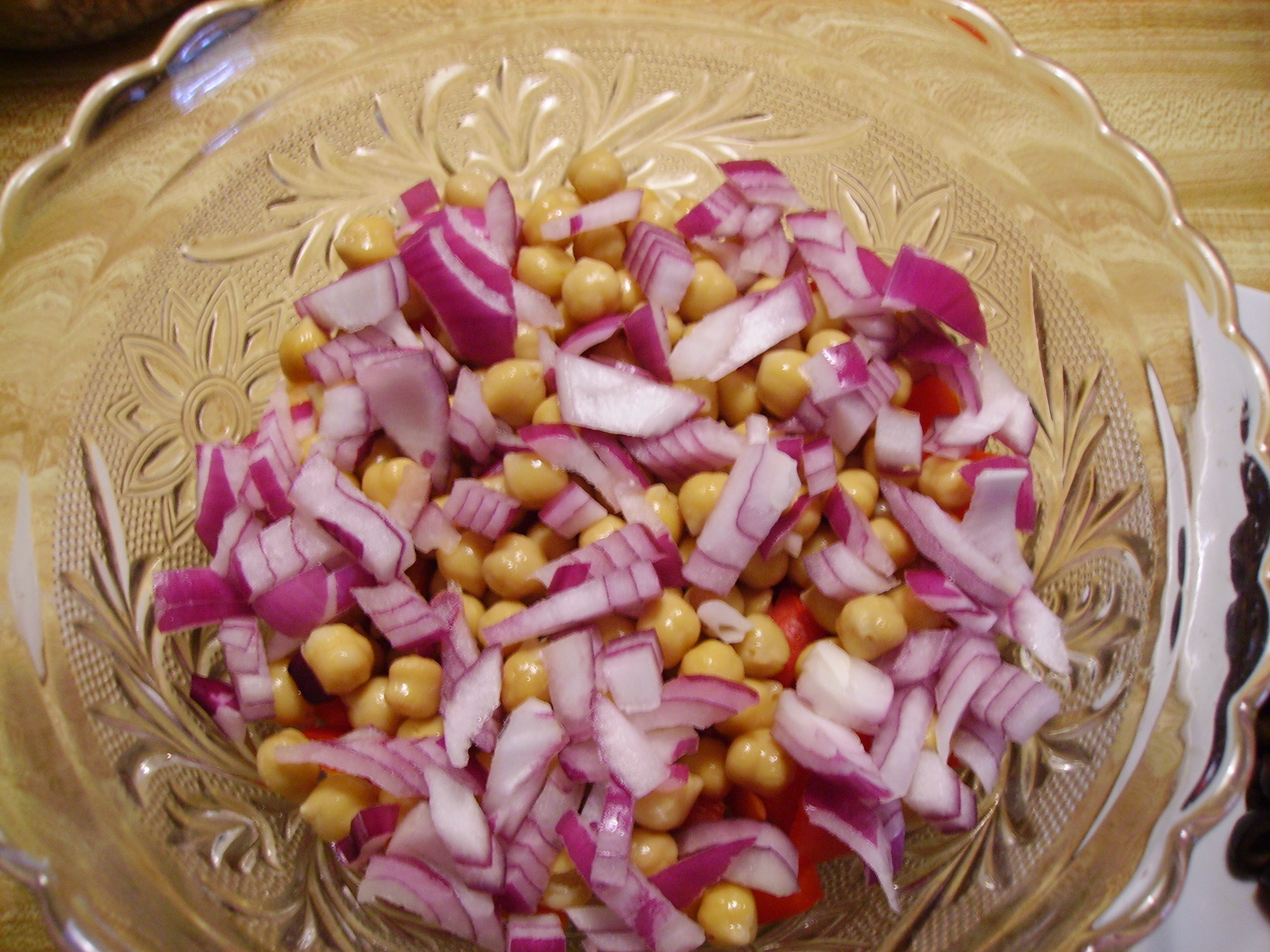 Red onions contributed their mild flavor and a welcome pop of color.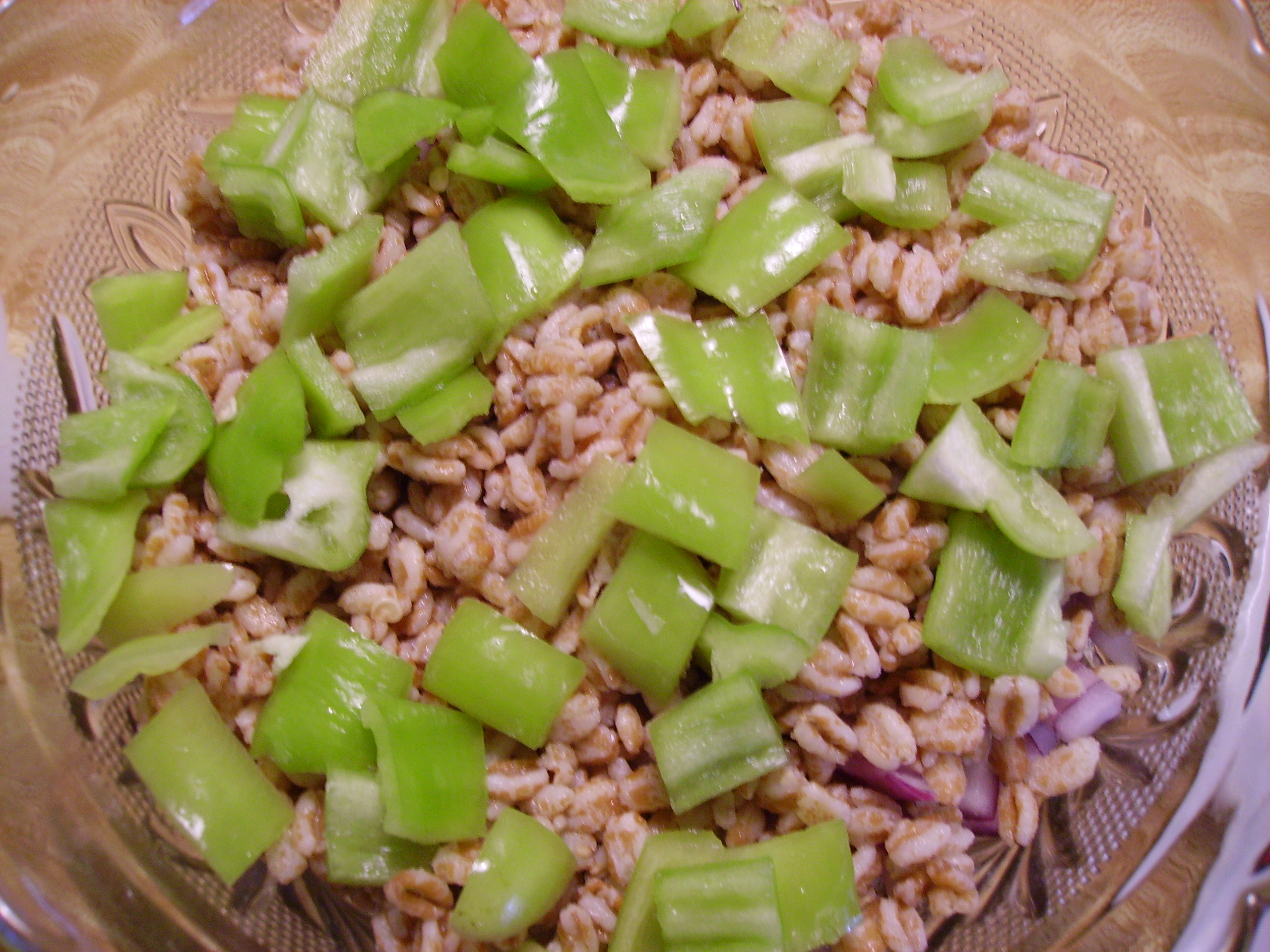 The cubanelle peppers topped more farro.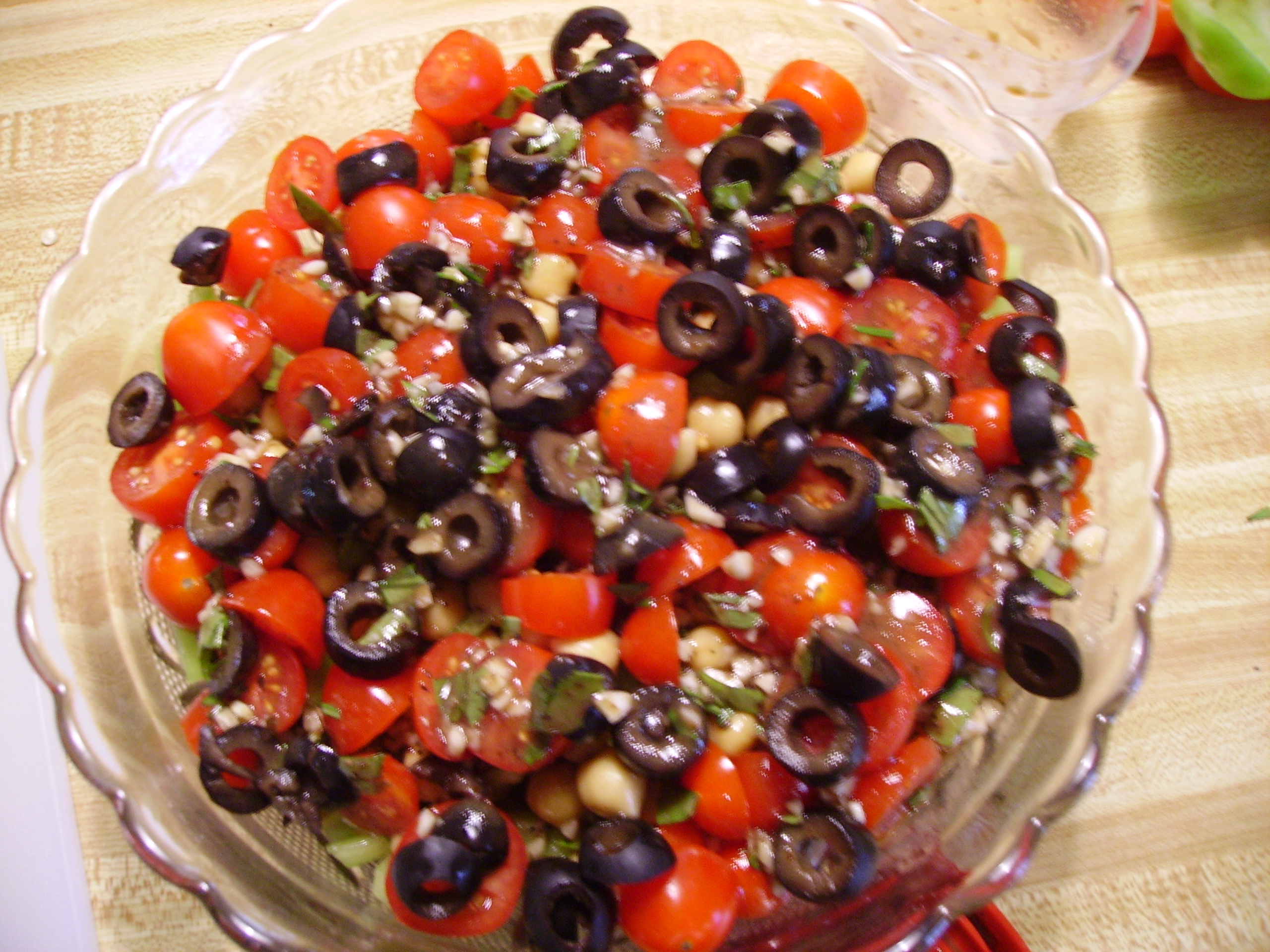 Tomatoes and ripe olives were the final ingredients, that is before the balsamic vinaigrette Everything spent a lovely afternoon in the refrigerator before a sprinkle of Italian Cheese Blend added a lacy finishing touch.
As always, choose the vegetables that appeal to you. Use rice, pasta or quinoa as your grain or leave the grain out. Whatever you choose you have my blessing. This was a Meatless Monday dinner, but ham, bacon, or cooked chicken could easily provide the protein. I added some grilled sourdough bread mainly because there was some in the refrigerator. I must say it added a nice crunchy accent.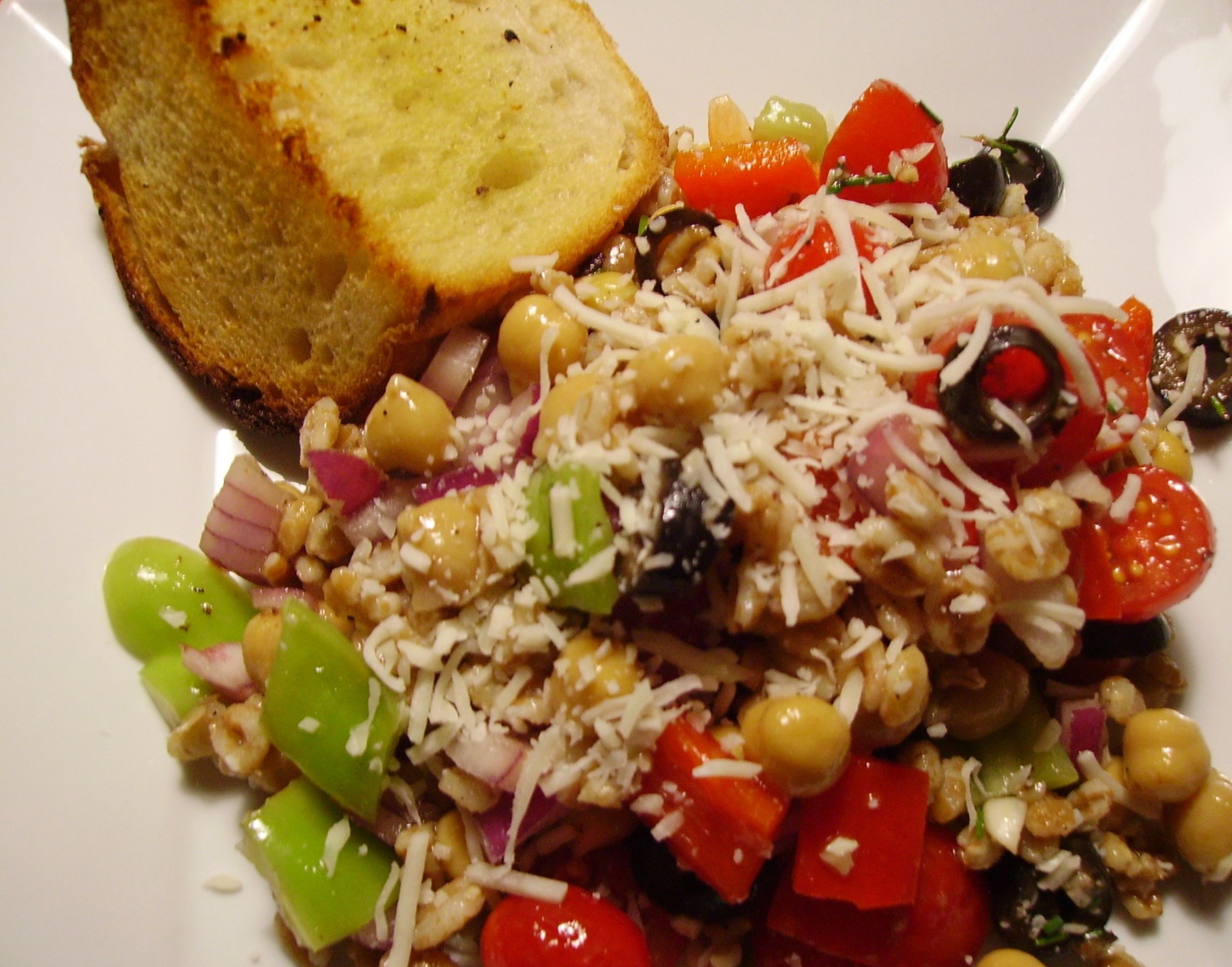 This is almost a unrecipe, but if you like written guidelines, here they are.      
Instructions
In a deep glass bowl layer the ingredients beginning with the farro. Layer them at your whim, but aim for appealing color combinations. The only sort of rule is to end with the olives and tomatoes, but again that's up to you.

Combine the dressing ingredients in a small jar with a tight fitting lid. Shake well until everything has blended together.

Pour the dressing over the layered salad. Cover with plastic wrap and chill for at least 4 hours or as long as overnight.

When ready to serve, top with the shredded cheese. Sprinkle with a few fresh herbs if that tickles your fancy, and serve.
One of my favorite sayings these days is: "Embrace the Change." It's time to take my own words to heart and embrace my new small kitchen.                                                                                                                                                                Mama D