Once upon a time Mama D stayed home and cooked everyday. She created lots of wonderful dishes and wrote about them in great detail. She's not a stay at home Mama anymore, but she is still in the kitchen every chance she gets and the wonderful dishes and stories continue to appear right here.
These days time management is the keyword in Mama's kitchen. Working a split shift gives me a block of time in the middle of the day. Making something wonderful in these small windows of time is developing into an art form that I really enjoy. Many times I break a recipe down into smaller parts and complete each one before putting them together to create something delicious. That's how this soup came to be.
Chapter One involved preparing the stock base. I began by sweating onions, garlic, and carrots in a little olive oil.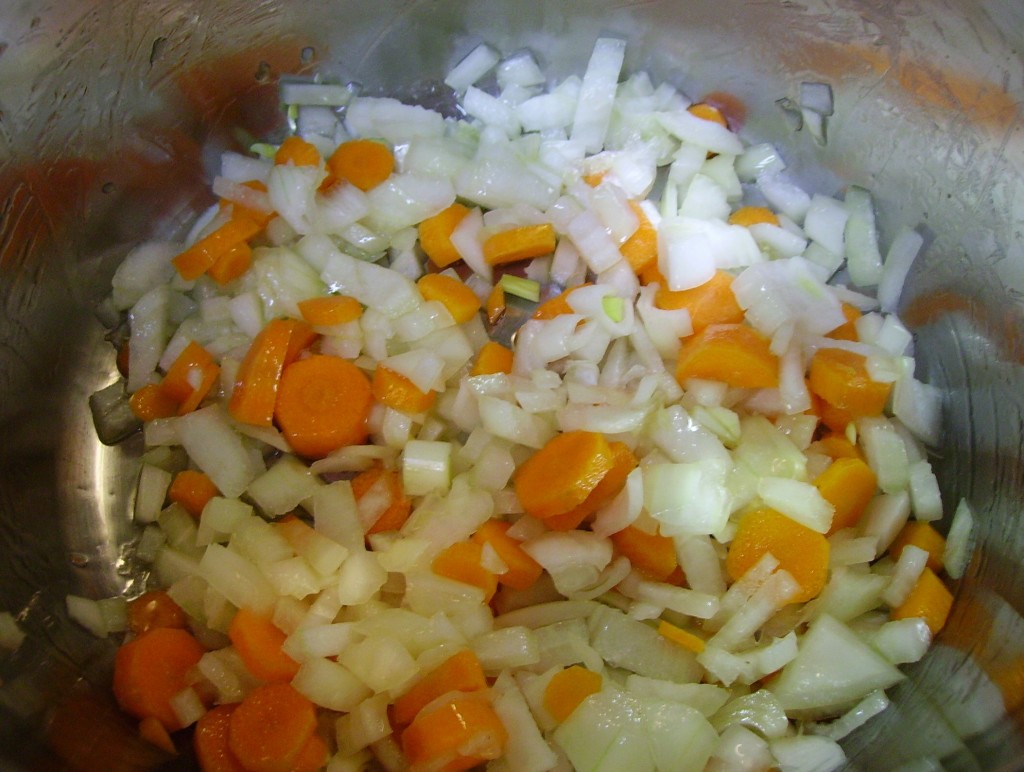 My seasonings were simple, some Crushed Red Pepper Flakes and a healthy dose of McCormick Italian Herb Blend. (Love, love this)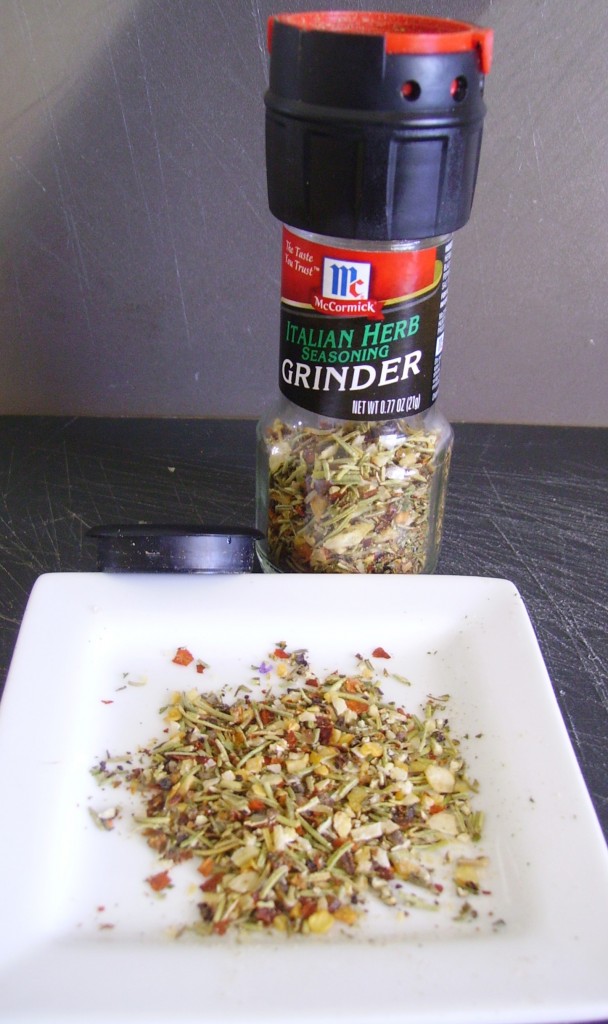 A quart of my turkey Stock (featured in a previous adventure) went in and I let everything simmer for a good 30 minutes. I added a can of drained Fire Roasted Tomatoes and let it simmer a bit more. I stored it in the refrigerator overnight.
This soup story needed a little more meat. I found some bite size turkey meatballs that I had made a while back as well as one link of turkey italian sausage. I'm not sure why I only had one link, but it was the perfect little addition when I cut it in small pieces and baked it with the meatballs. They joined the stock in the refrigerator.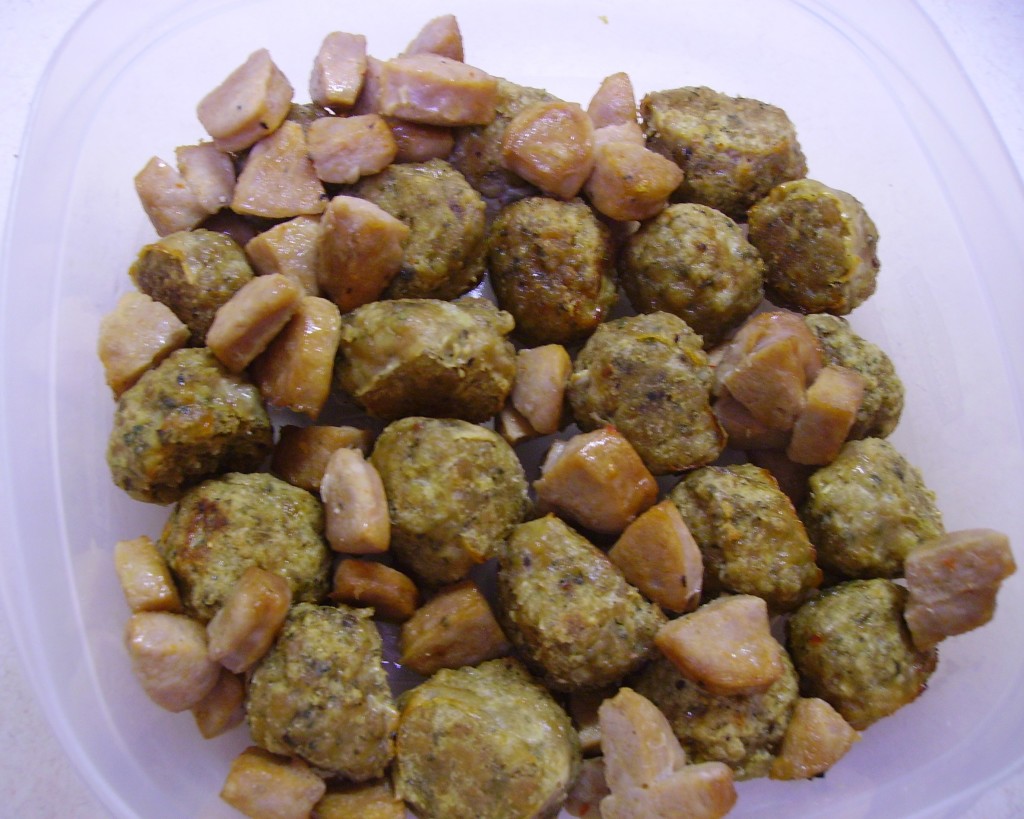 Chapter two began the next day with cutting the vegetables that would happily swim in the soup. This task fit nicely into my mid-day window. I chose zucchini, colored bell peppers and frozen green beans.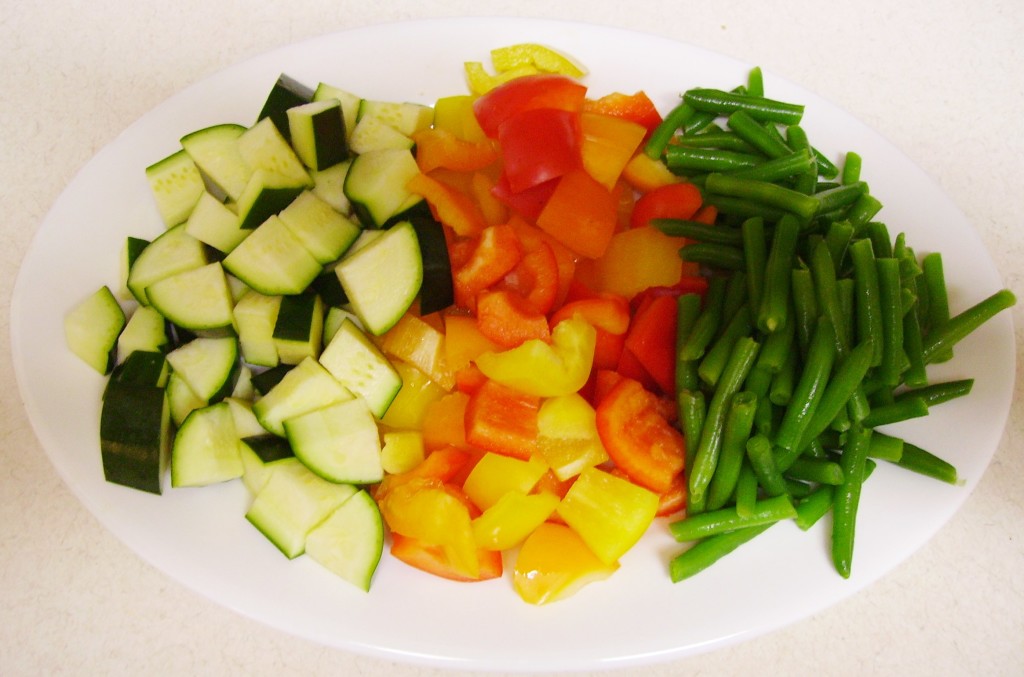 They created a vibrant splash of color, but they happened to be what I had on hand. They would go in near the end of the cooking. The shorter cooking time allowed them to keep their vivid color and a slightly crisp texture.
It isn't Minestrone for me unless there is some kind of bean. Cannellini filled the bill beautifully. Drained and rinsed they would come fashionably late to the party. So, my mise en place was in place, ready for the final chapter that began when I got home from work.
The soup pot was ready on the stove and the tomato – turkey stock went back in. It heated slowly while I enjoyed a  glass of wine and some pleasant conversation with my husband.
When it was time to add the veggies, I wanted to give them a little extra love, so I briefly cooked them in a little olive oil and Italian Herb blend. The green beans sat this step out because they were already blanched.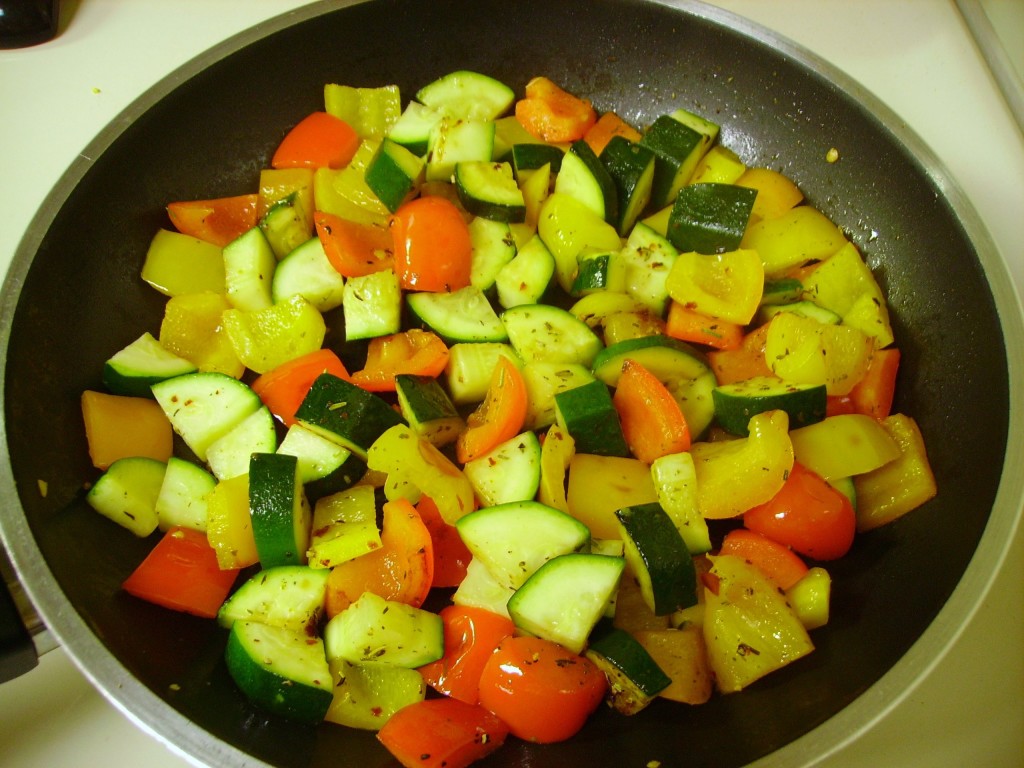 Finally the time was right to bring all the characters together for the denouement. The vegetables, beans, meatballs, and sausage joined together in the pot in perfect harmony.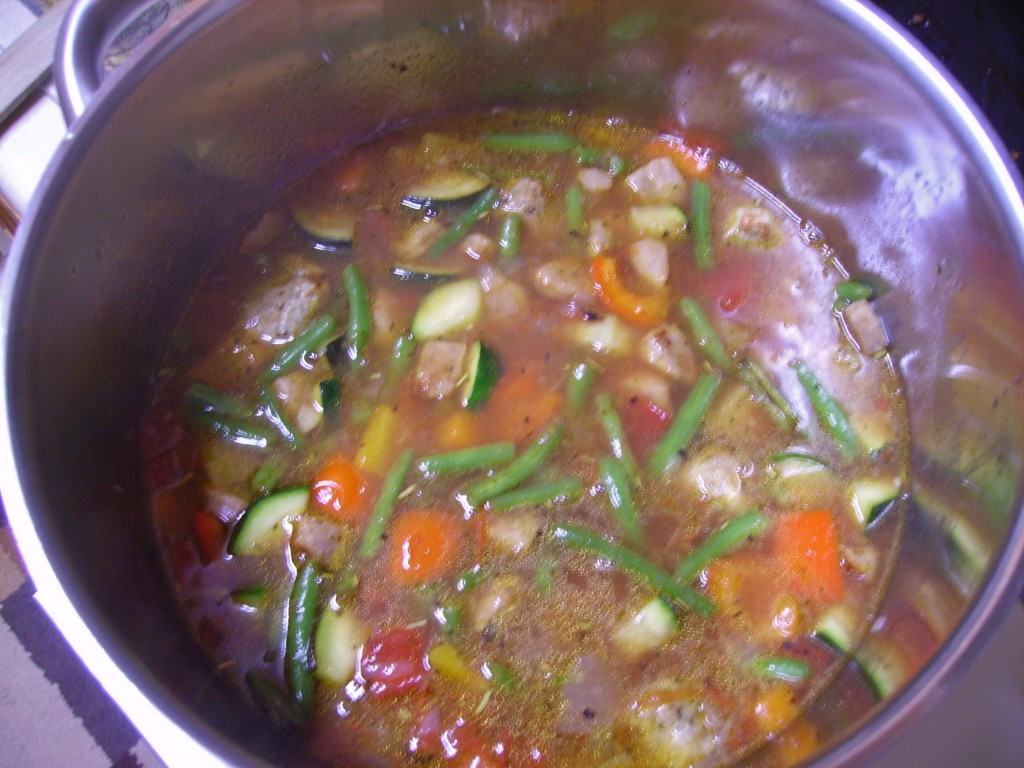 A little more time over the heat and it was ready to eat. The only adornment was a little shaved Pecorino Romano. It was as satisfying as finishing a really  good book…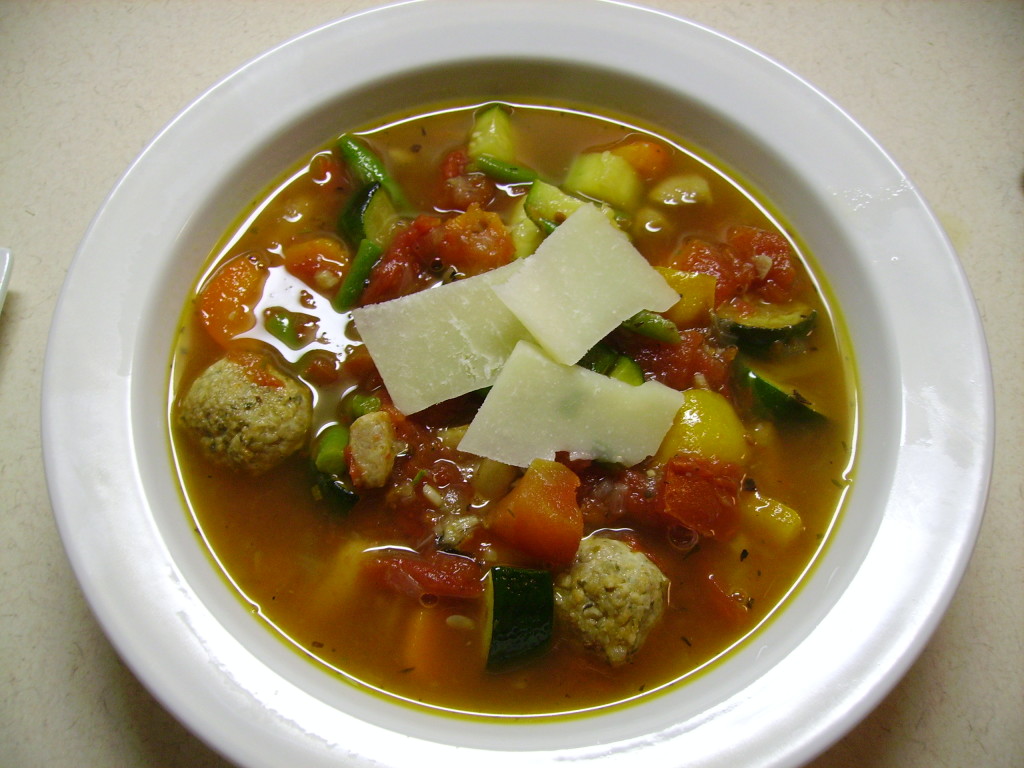 This soup can easily be made all at once in the traditional way. That's how the recipe is written. As always, make it your own…use the ingredients you love or what's on hand. Use as many short cuts as you want or take the long way round. Here's the basic recipe to get you started.
Instructions
Warm a large soup pot over medium heat. Add 1 tablespoon of the olive oil and heat for 1 minute. Add the chopped onions, carrots and garlic to the pan alond with the pepper flakes and 1 teaspoon of the Italian seasoning and cook stirring occasionally 5 minutes. The vegetables should begin to soften and become fragrant.

Add the stock and bring just to a boil. Reduce the heat to low and simmer for about 30 minutes. Add the drained tomatoes and simmer for another 15 minutes.

While the stock simmers cook the meatballs and sausage. This can be done in the oven at 350 degrees. It will take about 20 minutes. Set aside when cooked.

In a large fry pan heat the remaining 1/2 tablespoon of olive oil. Add the peppers, zucchini and the remianing Italian Herb Blend. Cook for 5 minutes just until the vegetables are slightly soft.

Add the meats and sauteed vegetables to the simmering soup pot. Cook for 5 minutes or so. Add the drained cannelinni and the green beans. Simmer 5 minutes more or until everything is heated through.

Taste and make any adjustments to the seasonings. Ladle into bowls and serve with a bit of shaved Romano Cheese.