Even though our nest is now empty, sitting down at the end of a day with good food,  good wine and good company is the best. I've shared my crazy split shift life before and how it impacts everything, even cooking. Just as I've learned to create in a small kitchen, I am learning to create dinner in stages, and weekends are my favorite secret weapon. A little time spent cooking ahead on the weekend eases the time crunch Monday through Friday.
This soup was a Meatless Monday dinner, but it got its start on Sunday. That's when I thawed out some of my homemade vegetable stock. I heated my trusty soup pot and used  it to sweat onions and carrots in a little olive oil.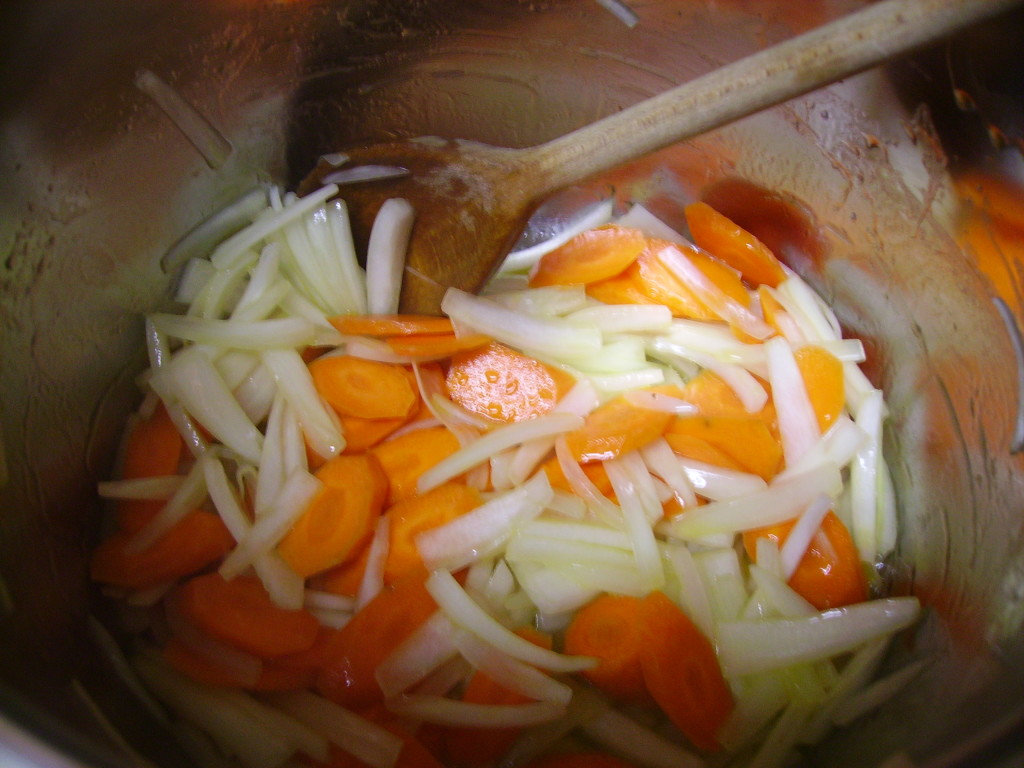 Some Italian seasoning, red pepper flakes, lots of garlic and a couple of bay leaves livened things up.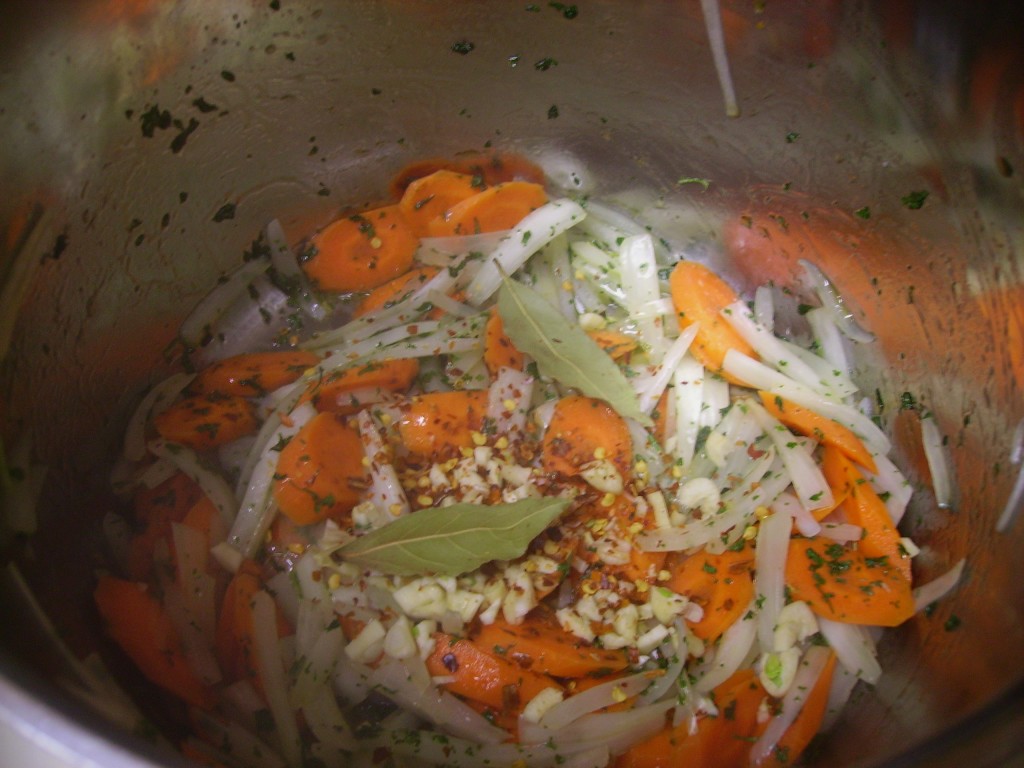 I added the thawed stock along with a can of fire roasted tomatoes and let everything get happy for twenty minutes or so.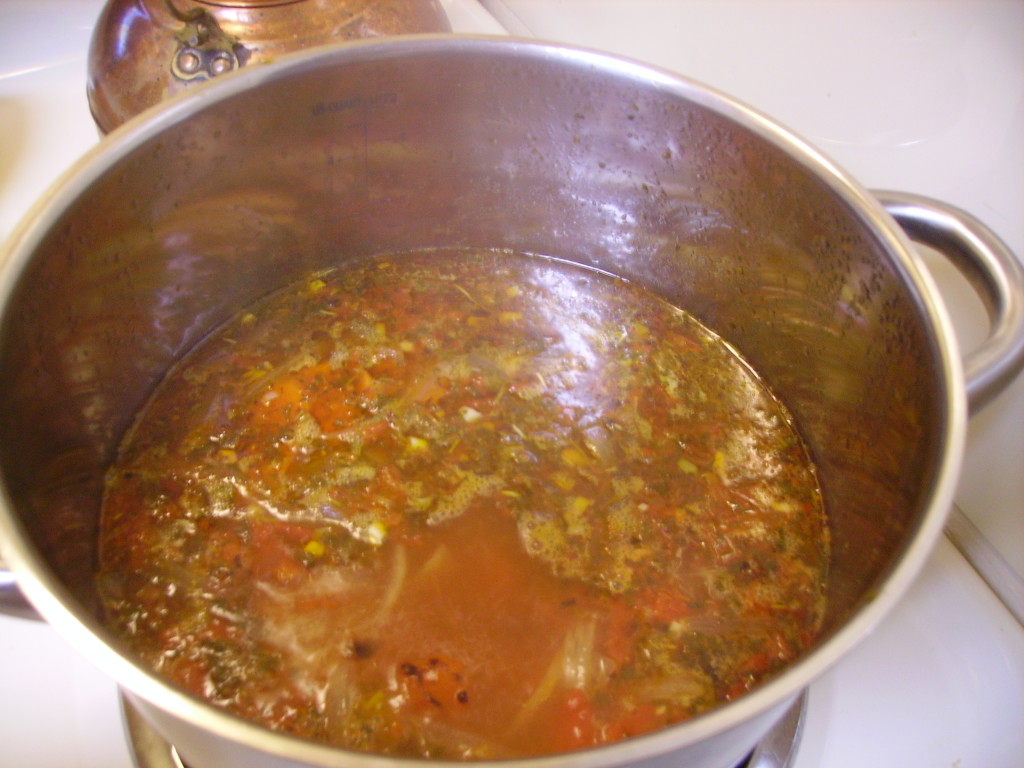 Once it cooled a bit, I stored it in the refrigerator until Monday night when I got home from work, An extra bonus here, the flavors had plenty of time to get well acquainted with each other at their sleepover in the fridge.
The vegetable medley that I chose included zucchini, green beans, and artichoke hearts. I decided to give the squash and hearts a little extra color so I lightly browned them. I liked the color it added and there was a richer depth of flavor that the quick saute imparted. I actually did this during my mid-day break so that they would be ready when I got home. The other late arrivals were a can of chickpeas and a little orzo pasta.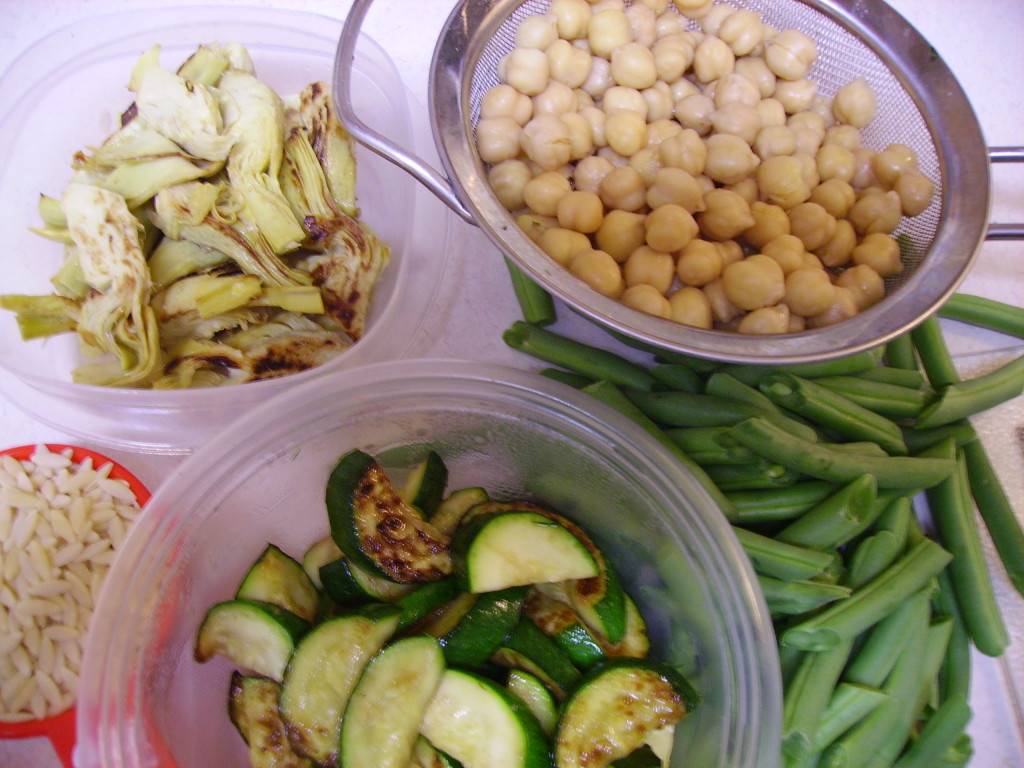 The final cooking was easy peasy. Once the stock base came back to a simmer, I added the beans and pasta, followed shortly by the green beans, then the zucchini and artichokes. The whole process took about 20 minutes or so. I toasted slices of multigrain French bread and topped them with a blend of Italian cheeses. They made a lovely topping  for the soup.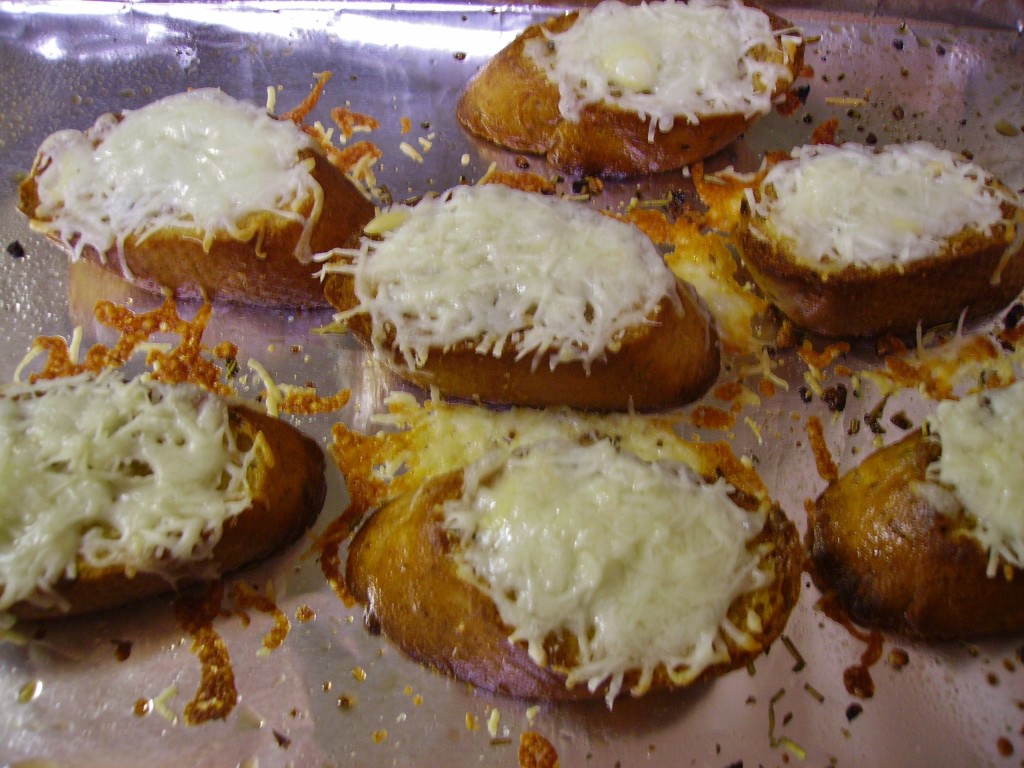 The short cooking time of the veggies kept them nice and crisp. I opted to cook the pasta directly in the soup. It added just the right amount of pasta to the soup.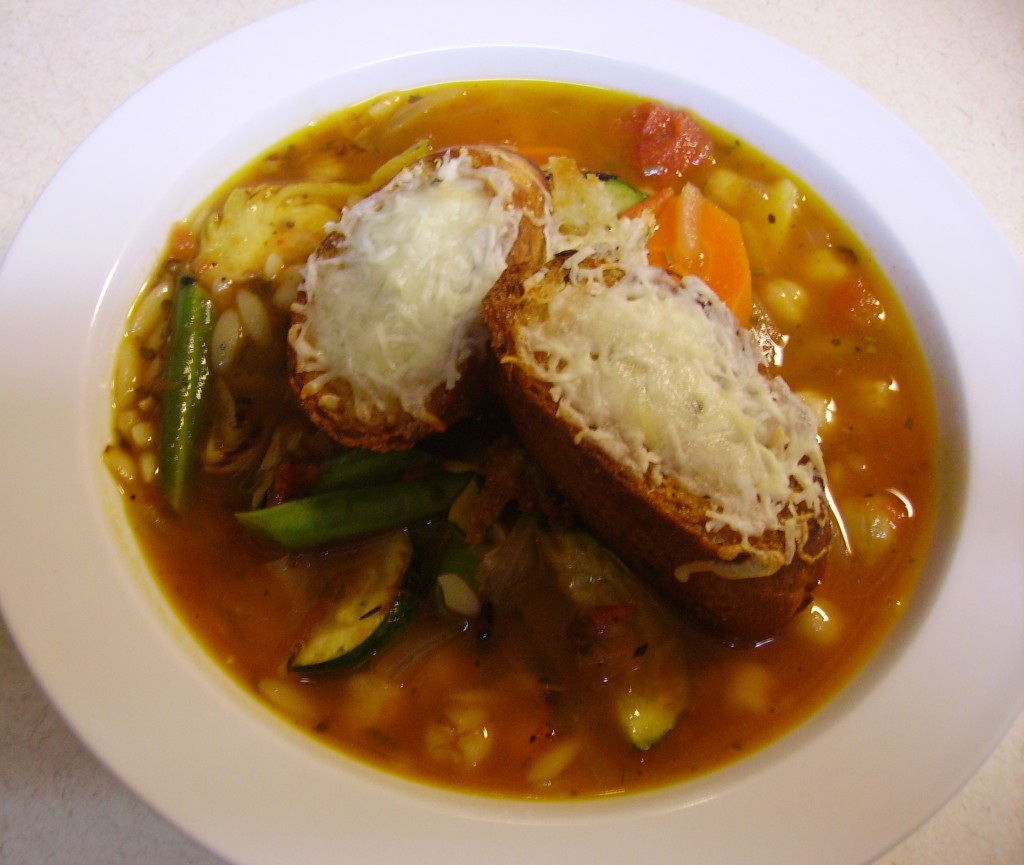 If you are going to make this farther ahead or plan on reheating it the next day, you may want to cook the pasta al dente in water, drain it and refrigerate it to add as the soup heats.  Pasta has a strong inclination to soak up as much liquid as it can hold, which is an amazingly large amount. What was soup the first time around becomes a much more pasta-centric dish after a day or two. I'm a "cook the pasta separately" kind of gal, but once in a while, I like to eat soup with a fork, but that's me.
 

Instructions
Heat a large soup pot over medium high heat. Add the tablespoon of olive oil and swirl to coat the bottom of the pan. Add the onions and carrots and a pinch of salt. Cook for several minutes until the vegetables begin to soften.

Add the garlic, red pepper flakes and the bay leaves to the pot and cook another minute or two, stirring frequently.

Pour in the can of tomatoes, juice and all and the vegetable stock. Bring up to a boil over high heat. Reduce the heat to a simmer and cook covered for 20 minutes or so, stirring occasionally. At this point you can cool the stock and refrigerate until the next day. You can also complete the recipe at this time if you want.

Coat a non-stick pan with olive oil cooking spray and heat over medium heat. Add the artichoke hearts and cook for 5 - 6 minutes or so turning once until lightly browned on both sides. Remove from pan and set aside.

Repeat the above process with the zucchini slices.

When you are ready to complete cooking the soup, (re)heat the stock to a simmer. Add the chickpeas ans pasta and cook for 5 minutes, stirring it once or twice.

Add the green beans and cook for 4 minutes or until they are the amount of tender crisp you like.

Add the browned artichokes and zucchini and simmer everything gently until it is all heated through. This should only take a couple of minutes. Taste and add salt and pepper as needed.

Ladle into four soup bowls and top each with two of the toasted bead slices (recipe follows) and a drizzle of olive oil.
Cheese Toasts
Heat oven to 375 degrees. Lightly coat the bread slices on both sides with olive oil cooking spray and place them on a foil lined baking sheet. Toast for 8 minutes, turning once. Top with the cheese and return to the oven set on broil and cook until the cheese is melted and slightly brown.
By now you should know that this recipe is just a guideline. Change up the beans, the pasta, and the vegetables too, for that matter. If you have the time, the whole soup can be made in one day…just continue the cooking steps once the stock is done. Monday will be here before you know it (damn it), so give this a try. Hey, live on the edge and make it on Tuesday or Thursday.