Let me start out by saying that I love road trips. Truth be told, it's my favorite kind of vacation. There is something about being on the road, miles from home, not knowing exactly what the next turn in the highway will hold that is exhilarating to me. Now, let me also say that as I am a woman of a more interesting age, there are certain aspects of hours on the road that raise an entirely new set of issues;  arthritis, bladder size, and road hypnosis just to mention a few. Still, I wouldn't want to get from point A to point B in any other way, it just takes longer these days. Our recent Florida trip was just such a case in point.
Consider this your spoiler alert: There will be no recipe at the end of this. There will, however, be more than a few words about some of the places we saw and the food we ate as well as the people we spent time with. There will also be a relative lack of pictures. I'm a hands on experiencer and often get so caught up in the experience that I forget to snap a photo. Hopefully my words will help you get the images in your mind and the carefully chosen pictures will seal the deal.
Getting to Florida was an interesting 2-1/2 day experience. We took the interstate as we did have a finite amount of time. Many stretches were numbingly boring. even using apps that led us to roadside attractions.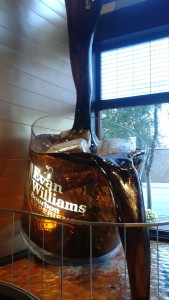 The highlight of the trip down was a brief stop in Louisville; the land of southern hospitality and bourbon. We visited the Evan Williams Bourbon Experience (This is Papa D's bourbon of choice) This new-ish addition to what was "Whiskey Row" back in the day offered a tour that included dramatizations of how Evan Williams became one of the first and most successful distillers in Louisville. The tour wound through vignettes and a working model of the distilling process and  ended in a 60's themed bar that offered a guided educational tasting of four bourbons. Yes, that is a real thing and it was enlightening. Having been down the bourbon trail before we were pleasantly surprised to learn a few new things. We also left with a new appreciation for the bourbon we've been drinking for price…it's actually a well crafted quaff.
This area of Louisville is under major renovation and in the next few  years will house a variety of Bourbon Experiences. In the meantime, it's fun to admire the architecture and some very interesting sculpture.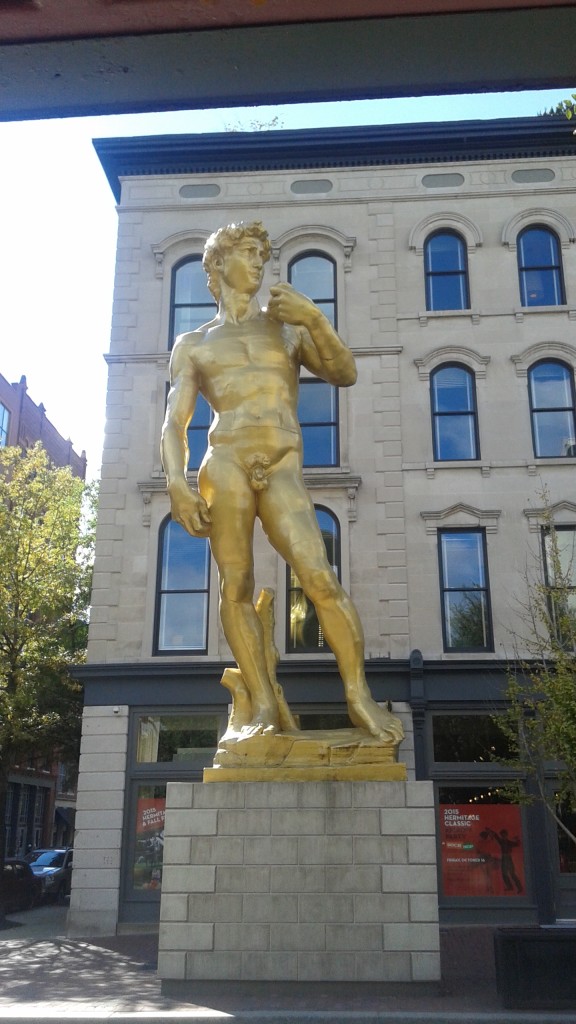 We arrived in Florida and spent our first night in Ocala. while this city is land locked it served as the gateway to the Gulf Coast for us. Dinner that night was at Murphy's Tiki Bar. The name seems to be a conflict of terms and the only body of water was the pool at our hotel, but the grilled scallops were magnificent.
The Gulf Coast area of Florida is well-known for its seafood. Evidently it is also home to an amazing number of Tiki Bars. While Murphy's was the exception, a Tiki Bar is a small restaurant/bar that sits on or very near a body of water. That water can be the Gulf, the Intercoastal Waterway, even a river. Most feature fresh seafood and knee melting rum drinks amid a tropical setting that often includes palm frond roofs and entertainment in the form of a Jimmy Buffett-esque singer or combo. We went to several of these and enjoyed sautéed sea scallops, grouper bites, and fried clams. The seafood highlight however was a place at Indian Rocks Beach that was more Seafood Shack than Tiki Bar. That was Crabby Bill's.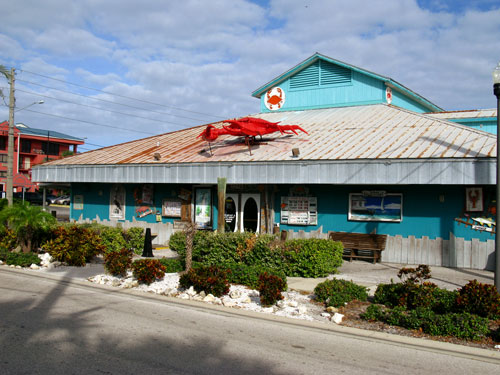 We sat at the bar and joined a cheerful group of seeming regulars. We all seemed to have come for the seafood and the Bloody Marys. While I've had spicier and more elaborate "Bloodys", this one has taken the top spot. In spite of coming in a plastic cup it boasted two jumbo gulf shrimp on the garnish. I do love a drink when it comes with a snack.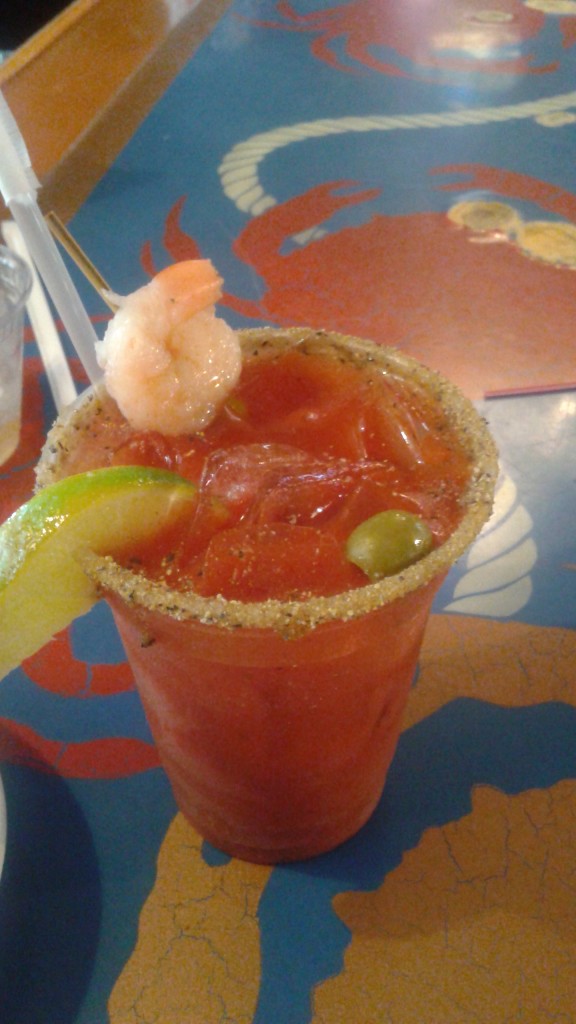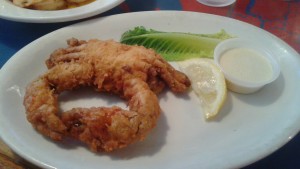 We didn't stop there. We had to try the Soft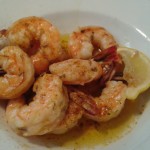 Shell Blue Crab, lightly breaded and served simply with spicy tartar sauce. We paired that with some Wild Caught Gulf Shrimp that were sautéed in olive oil and garlic. It was a dinner fit for the gods, but we, as mere mortals, enjoyed it anyway.
The reason (perhaps it was more of an excuse) for this trip down south was to see family. The rest of the Diehl clan lives on the Gulf Coast and we were long overdue for a visit. We got to meet our grand-niece Kaya as well as celebrate my mother-in-law's 90th birthday. Ninety years are an epic milestone and Mom greeted it beautifully.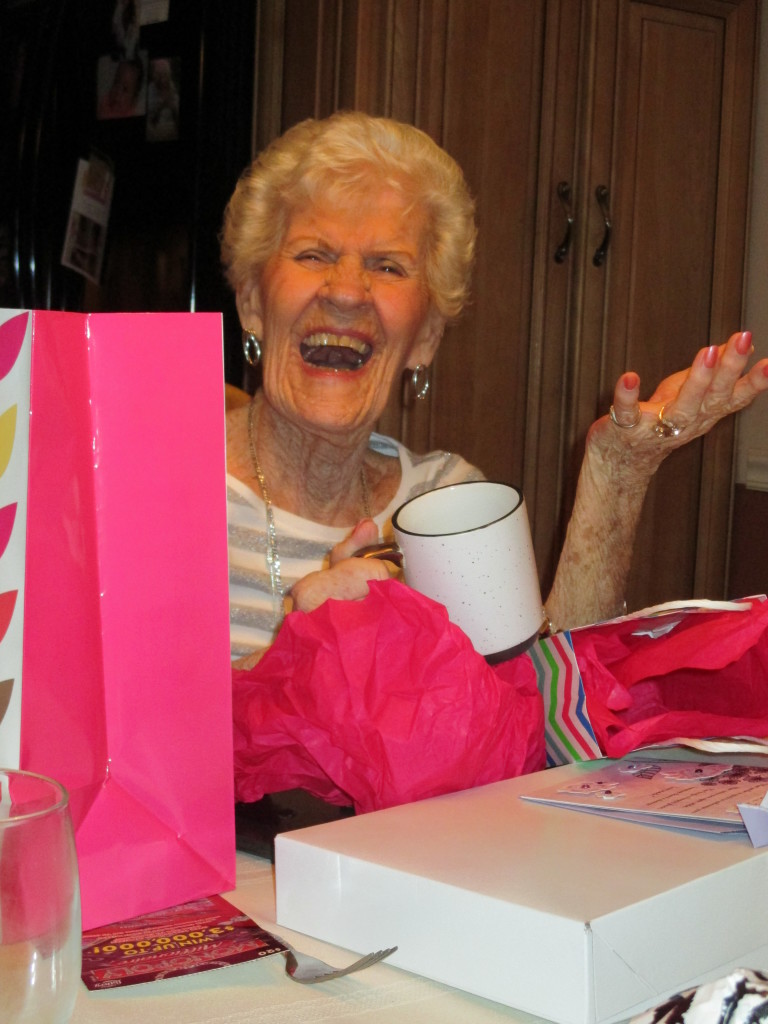 We finally had to leave and hopped back in the car and headed north. Trips home always have a different feel. There's the reluctance to return from a pleasant escape coupled with the need to be home and sleeping in your own bed. We wisely opted to take an extra day, not to pack in more adventures, but to allow our bodies time to recuperate.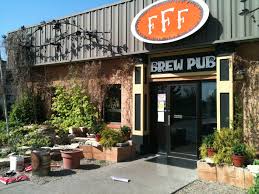 We did make one final stop and this was less than two hours from home. We stopped for lunch at 3 Floyds Brewery and Pub. The pub which was turning out "gastropub" food before it was the thing to do, also makes some of the most interesting beers around. There were easily 12 beers on tap. All of them have names that evoke a Germanic Dark Lord Heavy Metal Image that matches the music playing overhead. House made meats and duck fat popcorn grace a menu that is filled with interesting selections that pair magnificently with their beers. This is a local brewery that only distributes to a handful of Midwestern states. It's modest site is tucked inside of an industrial park in Munster Indiana…there is expansion afoot, however. There was quite an impressive building going up next door that bares the name FFF Distillery. Now that will be something to investigate…
We're settled in back at home now. The trip was filled with fun and family and more than a few memories. Thanks for letting me share some of them with you. Now it's time to get back into the kitchen.