This is shaping up to be the "Summer of Salads" in Mama D's Kitchen. Posts here and those published directly on Facebook have definitely had a vegetable forward approach. It just feels right because here in the MIdwest we are experiencing a very warm June, in fact it has felt more like August for the better part of a week.
Salads can be easy to prepare and are the perfect light supper for those warm Summer evenings. This post is paying tribute to Caesar Salad Dressing as I make it. This is not the traditional coddled egg and anchovy version though these ingredient are present in slightly different forms. Even with these "shortcuts" the result is creamy, tangy, and worthy of reining over anything.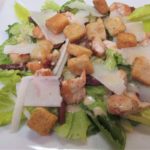 Caesar Salad Dressing
This is a basic dressing that can be adjusted to your tastes. The recipe can be doubled and because it can be used in many different ways this is a good idea.
Ingredients
1

Clove

Garlic

Smashed

1

Tsp.

Salt

1- 1/2

Tsp.

Anchovy Paste

More or less to taste

2

Tbsp.

Mayonnaise

Olive oil based is nice

1

Tbsp.

Lemon Juice

1

Tsp.

White Balsamic Vinegar

1

Tsp.

Dijon Mustard

1/2

Tsp.

Worcestershire Sauce

1

Tsp.

Cracked Black Pepper

1/4

Tsp.

Cayenne

Optional, to taste

1/3

Cup

Olive Oil
Instructions
Combine all of the ingredient in a small food processor. Pulse until everything is nice and smooth.

Give it a good taste and adjust the flavors to make you happy. Store, in the refrigerator in a jar with a tight fitting lid.
Once you have your dressing made, use it in whatever way you like. The two dishes I'm sharing are pretty basic, but they are a great place to start. First there is the Grilled Chicken Caesar Salad. Classic, easy, and delicious. Marinate Chicken Breast in a bit of the dressing. Use boneless/skinless whole breasts or use tenderloins like I did. Threaded on a skewer they cook in no time and have more grilled surface which means more flavor.
Torn Romaine Lettuce, the cubed chicken and a couple of tablespoons of dressing are tossed together. Once plated add some shaved Pecorino (or Parmesan) and a few croutons. Heaven on a plate. Swap the chicken for shrimp or salmon or even leave out the added protein and enjoy it as a delectable side.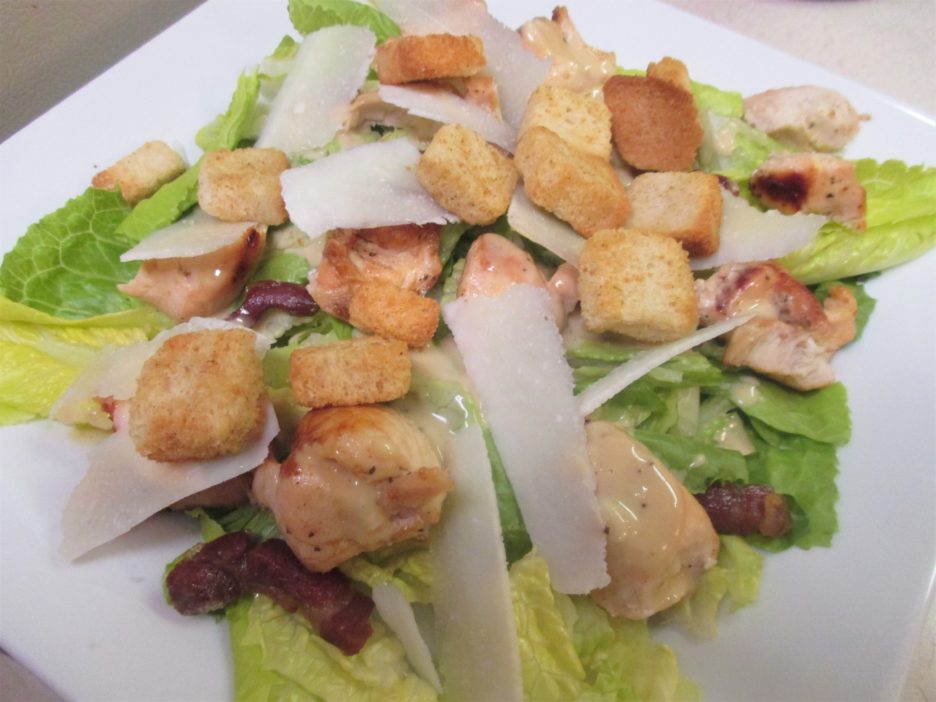 Caesar dressing is wonderful on any vegetable salad. It can turn grilled vegetables into the perfect accessory for grilled meat, poultry, or fish.
Toss your vegetables of choice with a little of the dressing and let them get well acquainted in the refrigerator for several hours. Cook them in a grill basket over medium heat. For this dish I used zucchini and yellow squash, asparagus. red onion, and Yukon Gold potatoes. You want everything to be barely tender so depending on how hot your grill is, this will take 15 – 20 minutes.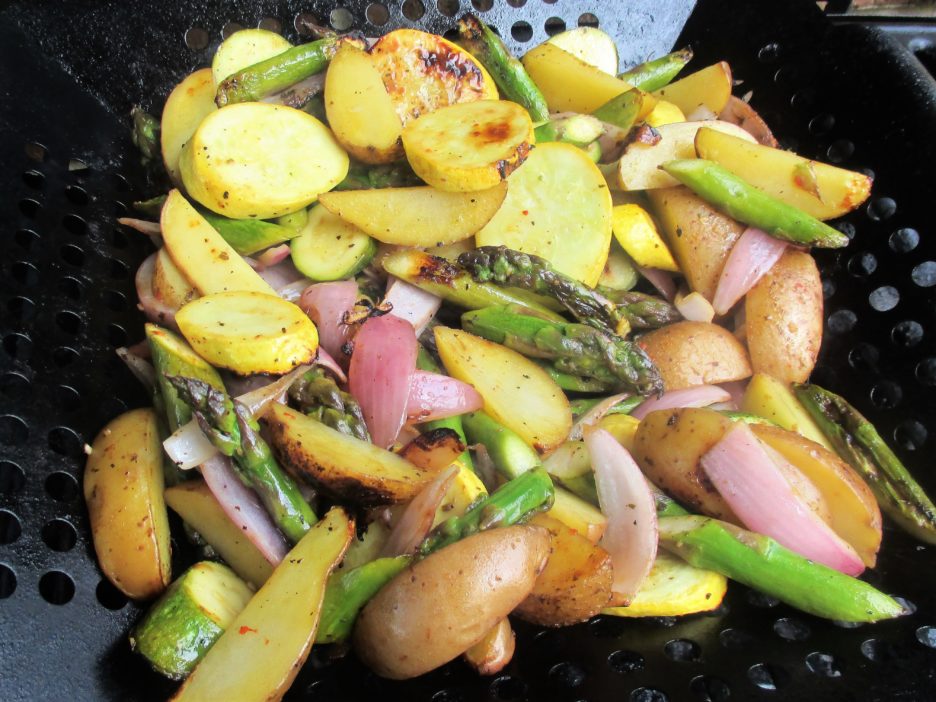 A note here: The potatoes take longer to cook. To even the cooking time out, steam them for about 10 minutes or cook them in the microwave for 3 – 5 minutes.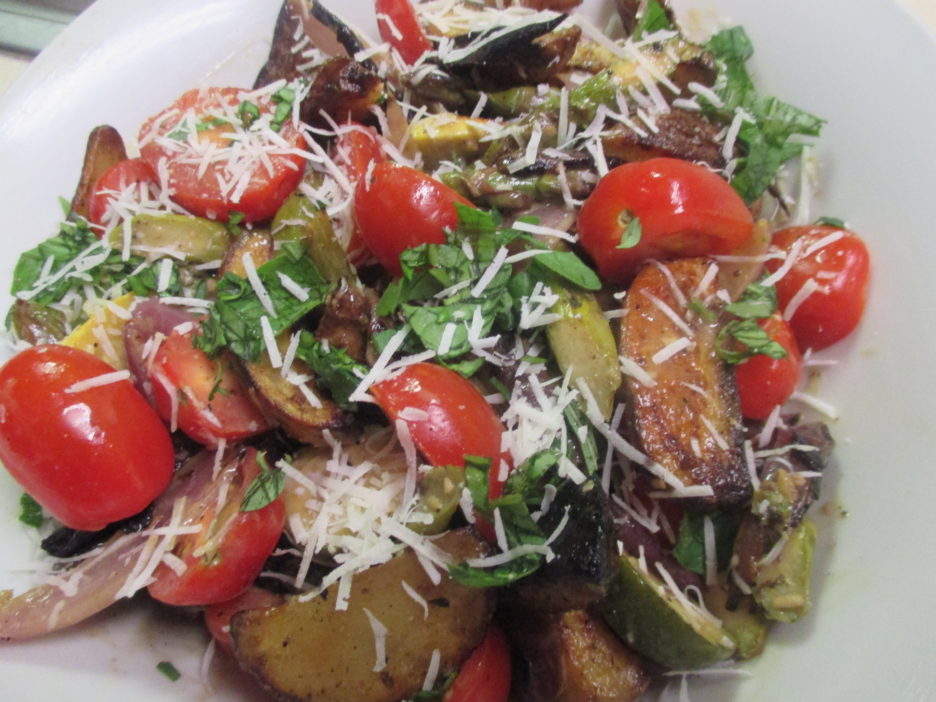 Toss the vegetables with a little more of the dressing and allow to mellow in the refrigerator for several hours. This type of salad tastes best slightly cool or at room temperature, so take it out of the fridge accordingly. You can add a few grape tomatoes, some chopped fresh herbs and a grating of cheese if you are so inclined. Take as many liberties with the vegetables as you would like. green beans, eggplant, or peppers would enjoy this royal treatment.
There is no need to stop at salad and marinade. Use it as an ingredient in burgers, drizzle a bit on a sandwich, or use it as a dip for artichokes. The possibilities are almost endless and summer is only just beginning.