Easter is a time for re-birth and new beginnings. Spring is here for the most part and life begins to move outdoors…finally. When I was growing up, Easter was a special time. that was steeped in religious as well as food traditions. Lent ended and with it all the fasting, abstaining and giving things up. To say there was a food frenzy may be a bit of an overstatement, but it was definitely a time for enjoying eating.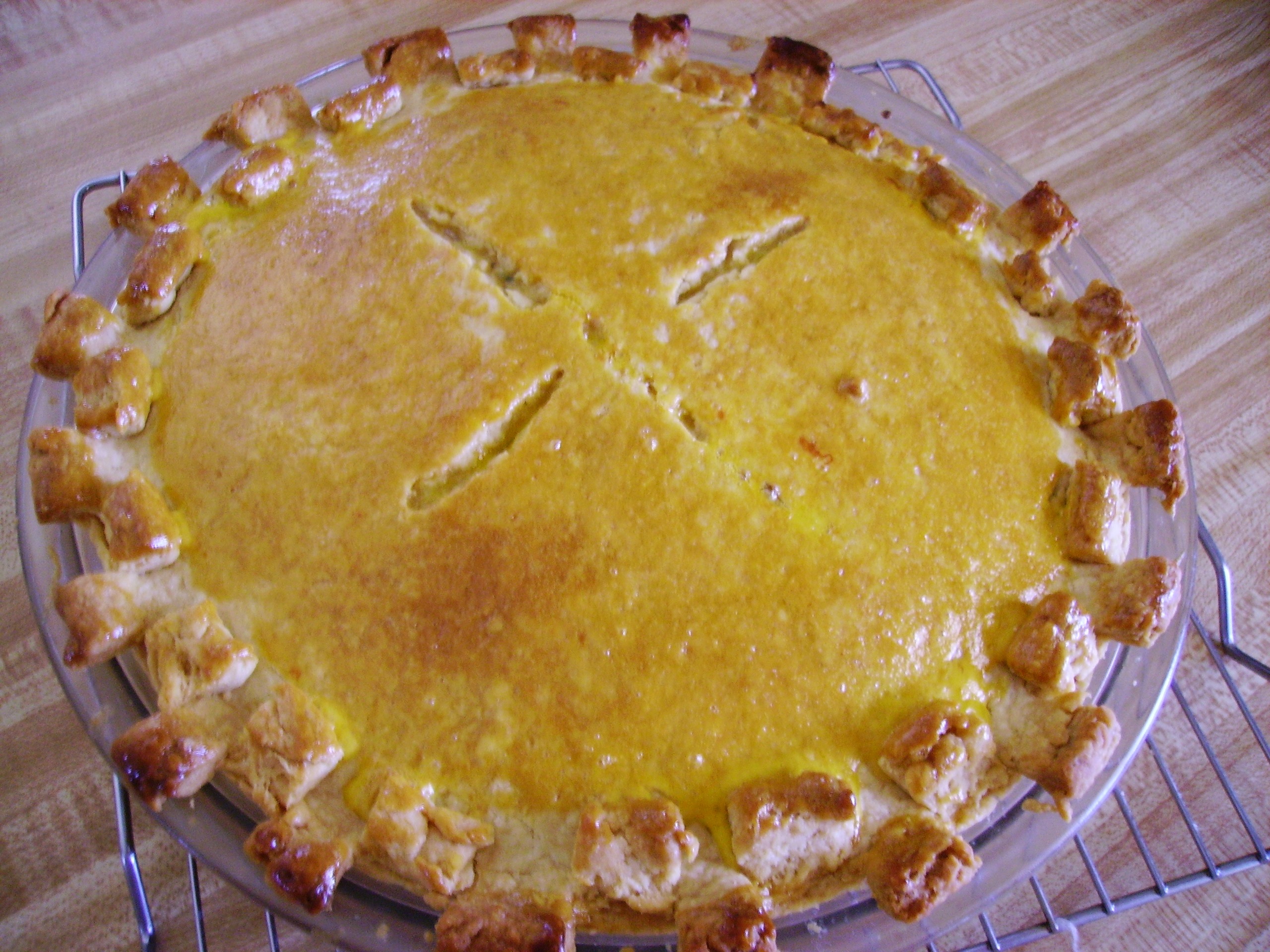 I loved the Calzone.  We sometimes called it Easter Pie and it was baked on Holy Saturday, not be eaten until after Easter Sunday mass. It was filled with ricotta and sausage, with egg in every part of it. My mother and my aunt both made it and I couldn't wait for Easter morning to have it. If I timed it right, I could have my mom's and then go upstairs and have my aunt's, too. They each had their own version, my aunt's often having ham and hard-boiled eggs in it.
This is my mother's recipe.  She would make it every Easter. If I was lucky, I'd have it again at Christmas when her side of the family served it as Egg Pie. Whenever it was made, it was one of the most satisfying dishes I've ever had.