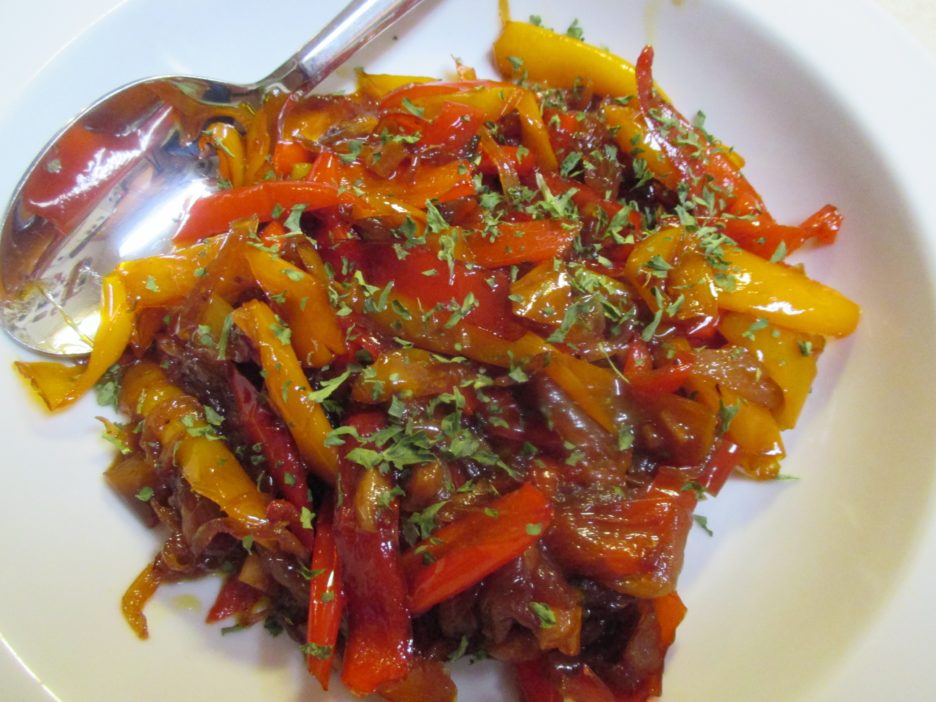 We are all still basking in the fading glow of summer. Grills are still being called into service on a regular basis. Chicken, pork, fish, and beef proudly take to the grill. We all know that grilled protein is delicious, but sometimes it can feel a bit under-dressed on the plate.
There are lots of ways to make them feel a little more complete and this relish is one colorful alternative. It can be viewed as the bright colors of summer or the tones of the changing leaves of fall. Whatever your perspective it is a tasty addition to a meal.
I must confess that this came about as a result of a refrigerator clean-out mission. Mini bell peppers, and started red and sweet onions were all languishing in the crisper.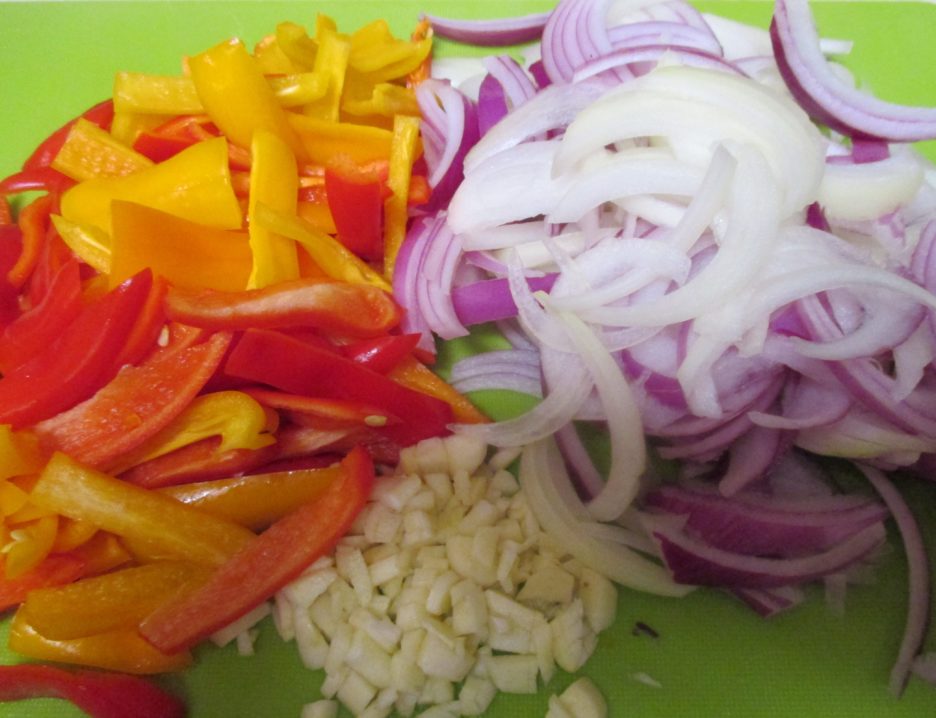 The slow and aromatic caramelizing process came to mind. This does take some time ; 40 minutes give or take, but the depth of flavor is definitely worth it.
I brought some other bold flavors to the mix in the form of garlic, red pepper flakes, thyme, and sherry vinegar. I also added several serious glugs of dry sherry and a dollop of honey. Salt and pepper were added throughout the process. The acidity created by the vinegar gave it enough bite to qualify as a relish in my book and the petite sirloin it topped was very happy indeed.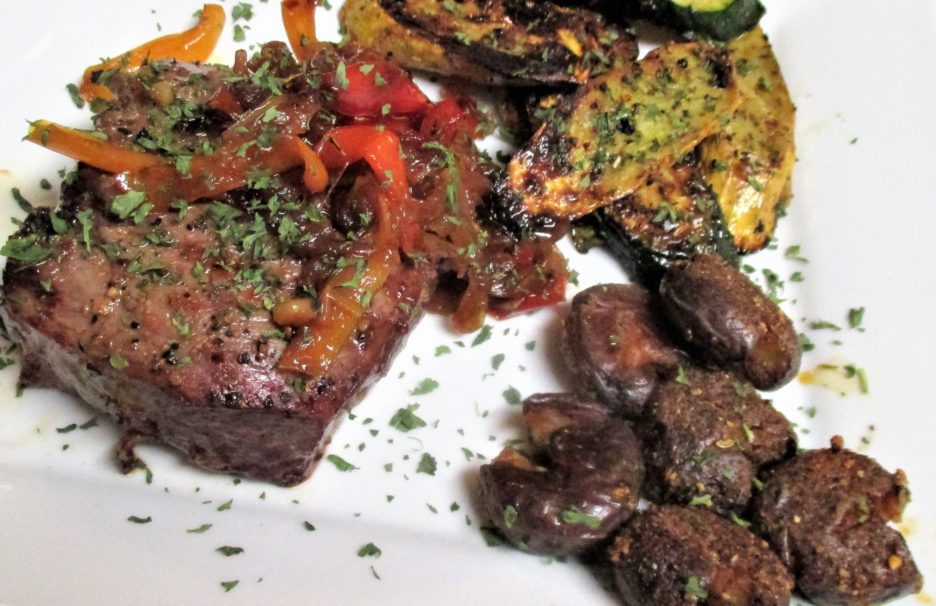 Heat oil in a medium skillet over medium heat. Add the onions and spread over the bottom of the pan. Cook for 20 minutes stirring every 5 minutes.

Add the peppers, garlic, and red pepper flakes to the pan. Toss to combine and cook for another 15 minutes, stirring occasionally.

Add the dry sherry and the thyme sprigs to the skillet and continue to cook for another 5 - 10 minutes.

One everything looks beautifully golden, stir in the vinegar and honey and allow it all to cook a few minutes more.

Remove the thyme sprigs (many of the leaves will remain in the relish) and season to taste with salt and pepper. Serve warm with your grilled protein of choice.