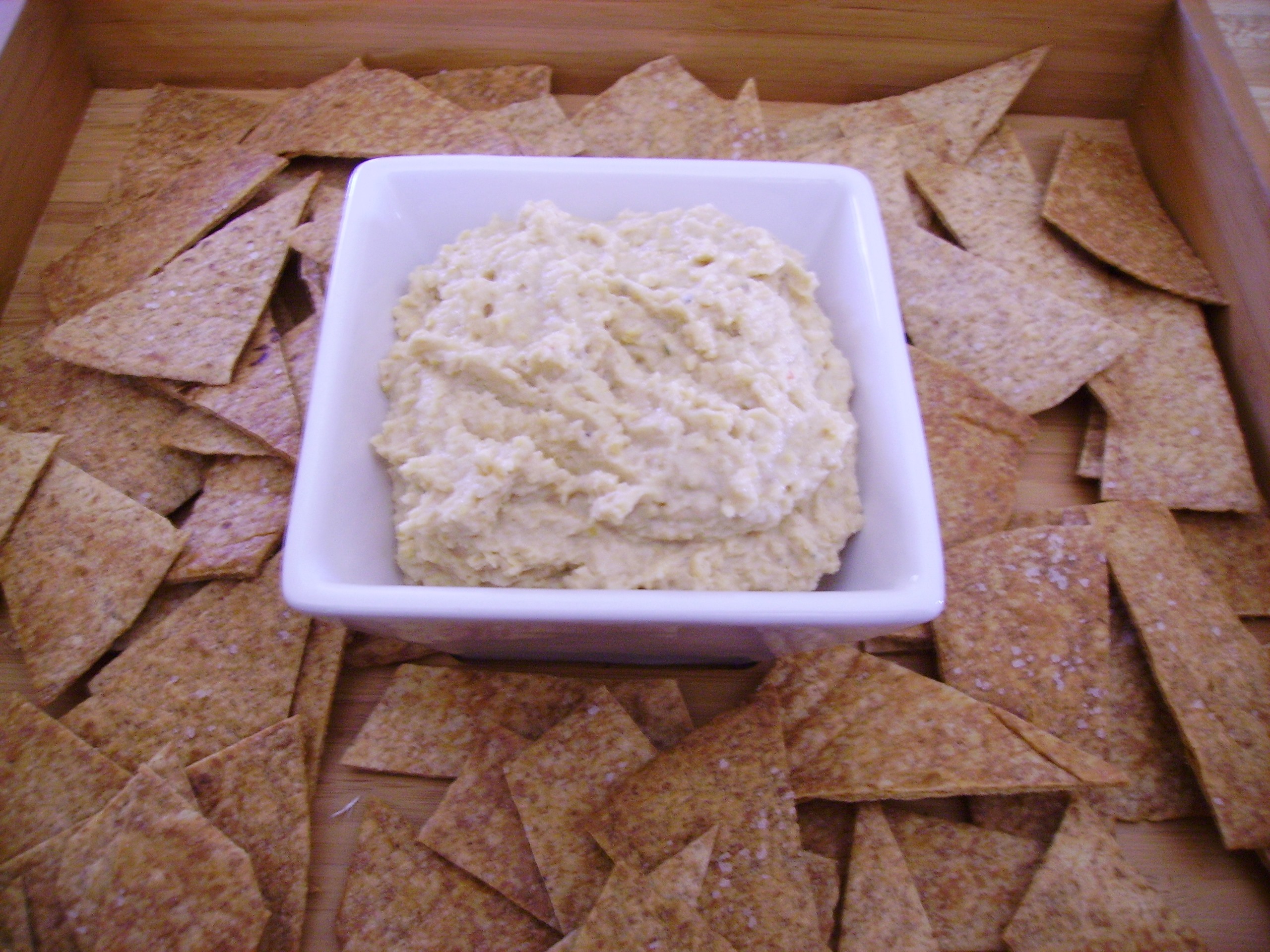 A healthy and delicious snack. Try it for your next party. Your guests will love the flavor and not realize that it's fiber rich and healthy.
To Make the Chips: Cut the tortillas into wedges or strips, as you like. Spray two large baking sheets with the olive oil spray. Lay the tortilla pieces in a single layer on the sheet. spray with cooking spray and sprinkle lightly with the salt. Bake at 325 degrees for 7 minutes or so. Turn the chips over and sprinkle with a little more salt and bake another 7 minutes or so. The chips should be crisp and slightly darker brown. Cool completely and store airtight. use as you would any chip.

To Roast the Garlic: Cut the top off a head of garlic (you should see the tops of the cloves). Place in the center of a piece of aluminum foil. drizzle with a little olive oil and seal in the foil. Bake at 350 degrees for 30 - 45 minutes. The cloves should look golden and the head should feel soft. Oh, and it will smell divine.

In the bowl of a processor, combine the garbanzos, lemon juice, water, tahini, olive oil and the cloves of roasted garlic. Process until as smooth as you want it. Add the seasonings and process again.

Taste and adjust the seasonings. If mixture is too thick add a little more water. Scoop into a bowl and cover. Chill in the refrigerator at least 3 hours or if possible over night. Serve with chips or vegetable dippers.