As we leave Halloween behind and prepare to make a quick stop at Thanksgiving before plunging headlong into Christmas, it is important to note that as the weather and decorations change, so does what the Kitchen of Love turns out. Friends, we are at the cusp of Chili Season. This is a season (and dish) that loves Fall, adds a bit of zest to Winter, and can make the coldest, dampest Spring day feel a little less bleak.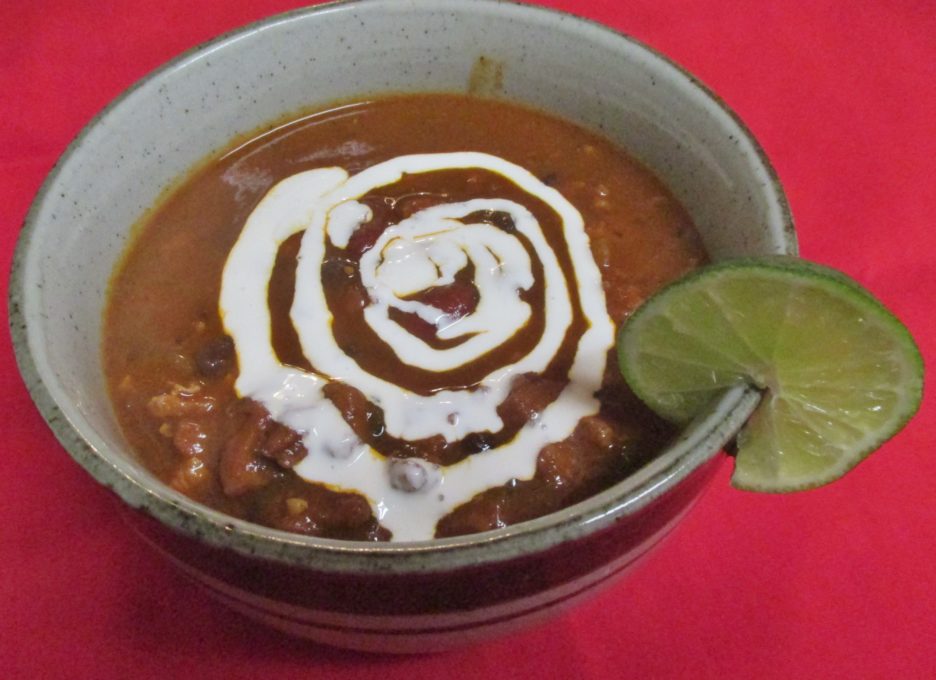 This dish for almost all seasons has many versions and a history that rivals many urban legends. I would guess that almost every cook has a version and that there are as many dos and don'ts as there are recipes. It's not from Mexico, but the spice profile is. It is the subject of an ongoing, often heated debate; beans vs. no beans. Native of Texas, but with possible roots in the Canary Islands. Created in a nun's vision or out of necessity. We may never know for certain and many articles have been written. What is certain, however is that any way you like your chili is all right.
I've shared several chili recipes over the years, but I do believe that there is always room for one more. This one features a wide variety of chilis in different forms, hence the name. It starts with my homemade red chili sauce made with ancho and guaillo chilis. There are roasted poblanos and canned green chilis to give some texture and mild heat.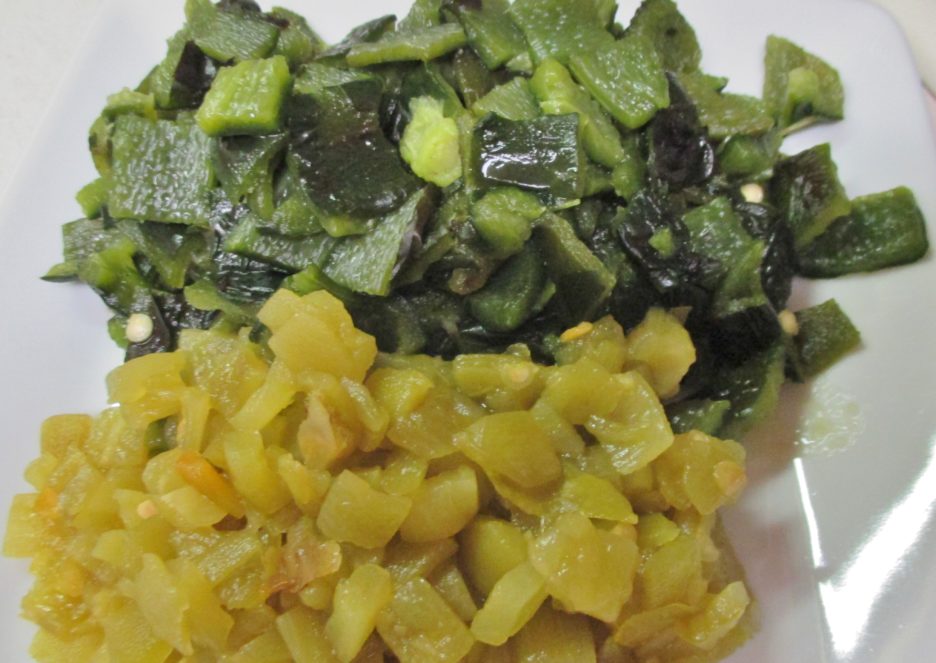 Jalapenos join onions and garlic for the vegetable base.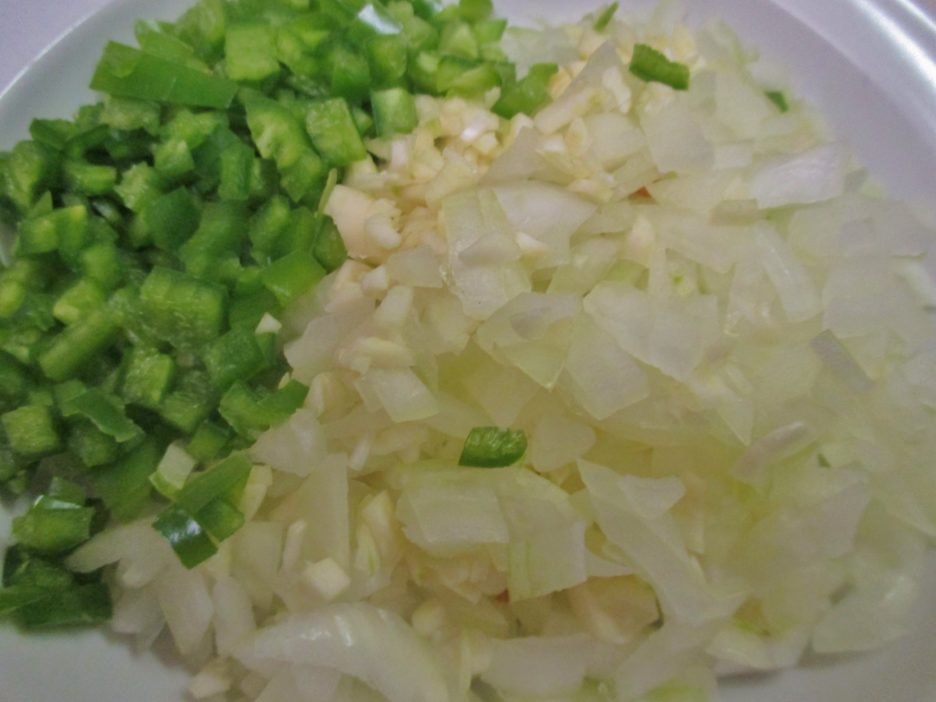 The spices include Ancho and Chipotle Powders, which brings the chili total to seven. That's a "Whole Lotta Chili."
There is also debate as to whether tomatoes should be added. I have done chili both ways and they each have their merits. This version uses some tomato paste partly for a little more richness but mostly because there were a couple of tablespoons left in the tube.
All of these flavors require a protein profile that is just as varied. Smoky Bacon, Chicken Thighs, and Turkey Italian Sausage rounded out the meats. There was about 1-1/2 pounds total. I used what I had on hand, but you could go with beef, ground or chopped, or all ground turkey. Even skip the meat and double up on the beans (if you are of the chili with beans army). Remember there are no rules for chili…as long as you aren't serving it to Texans.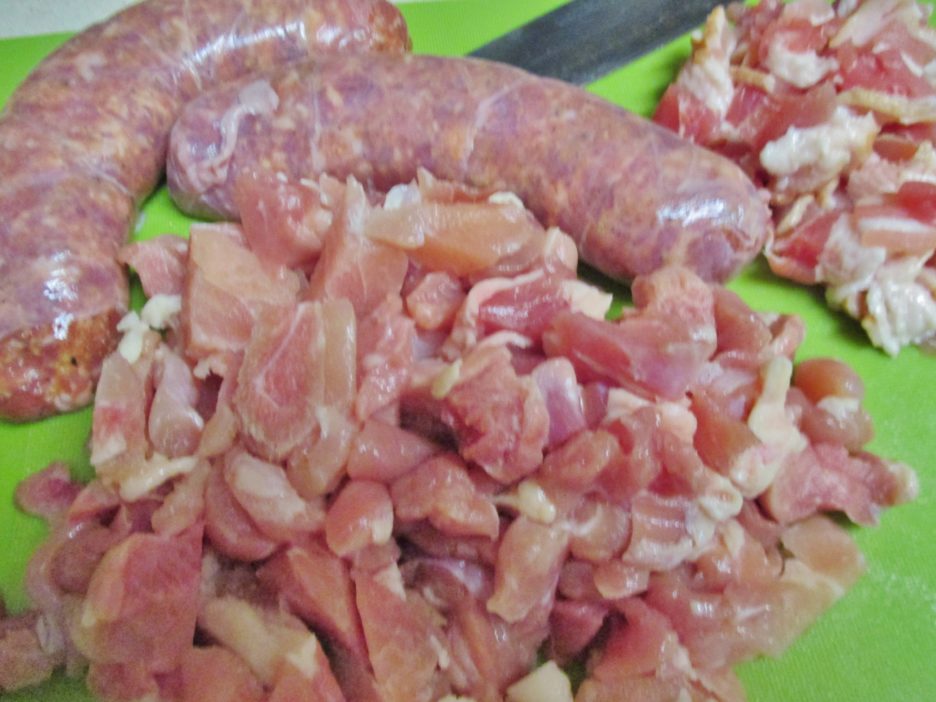 I am a staunch member of the chili with beans club, so I doubled down with Kidney and Black Beans. I love the pasty yet meaty texture of Kidney beans (How's that for a description?) and the smoky flavor of Black Beans. Together they gave some added depth to the chili.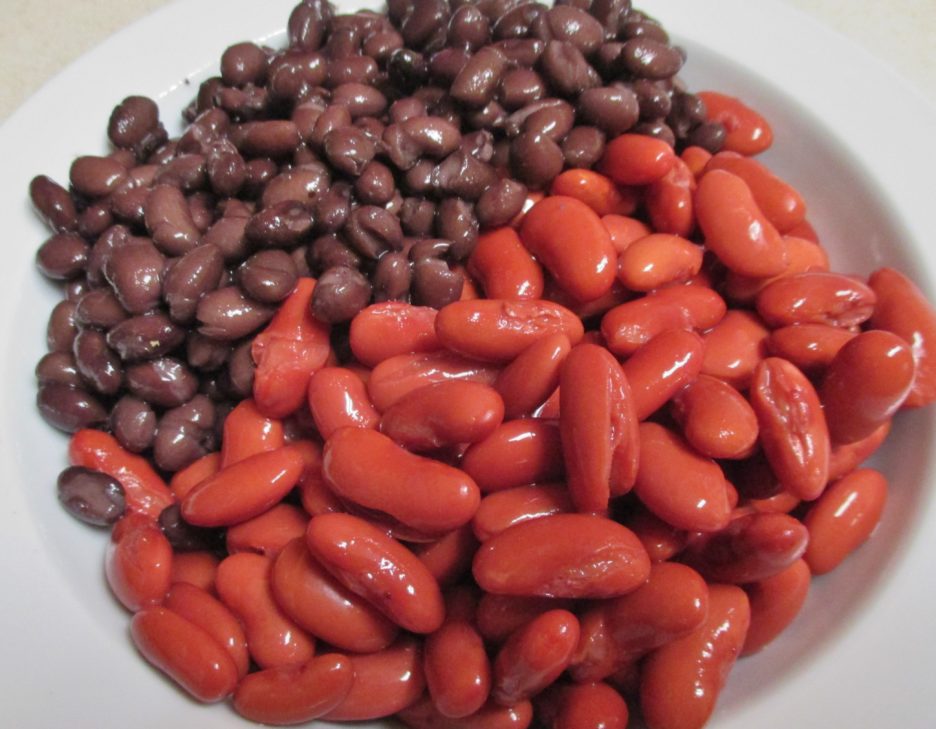 Chili seasonings are only limited by the chili maker's taste and spice cabinet. You can choose screaming hot or sweetly spicy depending on your sensibilities. I tend to be a savory and mildly spicy kind of gal ( and Papa D wouldn't want it any other way). I have even put Mexican Chocolate in my Turkey Mole Chili. For this recipe however, I stuck mostly to tradition and used plenty of Cumin, a touch of Coriander, and a healthy amount of Mexican Oregano. Yes, there is a difference, try it. I opted for Ancho and Chipotle Powder instead of Chili Powder; It was a personal choice, use what you really like.
I added some Corn Broth to the chili sauce mainly because I had it in the freezer. Chicken or vegetable stock works well, too. I like my chili on the thick side. That requires a thickening agent. I used Masa Harina. This is fine ground corn flour. Add some water or stock to the flour and shake it like crazy to create a slurry. It works quickly and cooks out to a subtle corn taste that I love.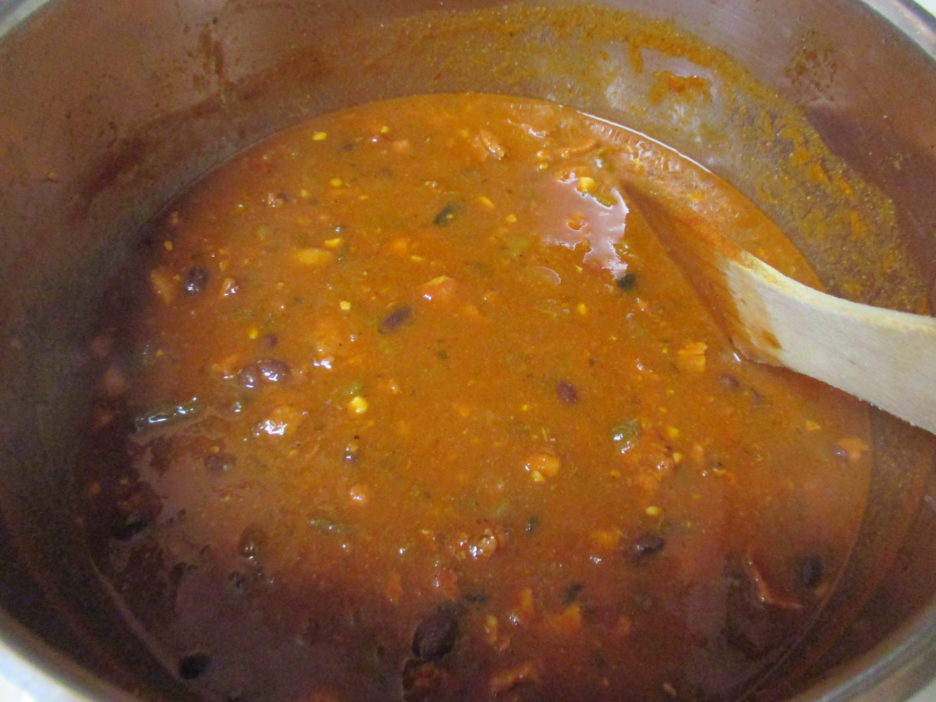 This is just one suggestion for chili. I have several of them in my recipe archives, if you are inclined to, browse. A winter kitchen needs at least one chili recipe. Take this one as a starting point and make it your own.
Instructions
Heat a large soup pot over medium high heat. Add the bacon and cook until it renders some fat and is just beginning to brown. Remove the bacon from the pan and drain on paper towels.

Add the chicken and turkey sausage to the pot and cook until they are cooked through. Remove from the pan and set aside. Leave the drippings in the pan.

Add the onions, garlic, cumin, coriander, and jalapeno to the pot and cook until the onions soften and everything smells wonderful.

Add the tomato paste and stir to blend it in. Cook for about 5 minutes stirring occasionally.

Add the chili sauce and stock along with the chili powders and oregano. Stir in the green and poblano chilis. Bring to a simmer and cook for 20 minutes to blend the flavors.

Add the rinsed and drained beans to the pot and let everything simmer another 15 minutes.

Increase the heat to a low boil. Shake the masa harina with a half cup of water in a jar until it is well blended. Stir the mixture into the chili and continue to stir until it thickens.

Give it a taste and adjust the ingredients as needed. Serve.