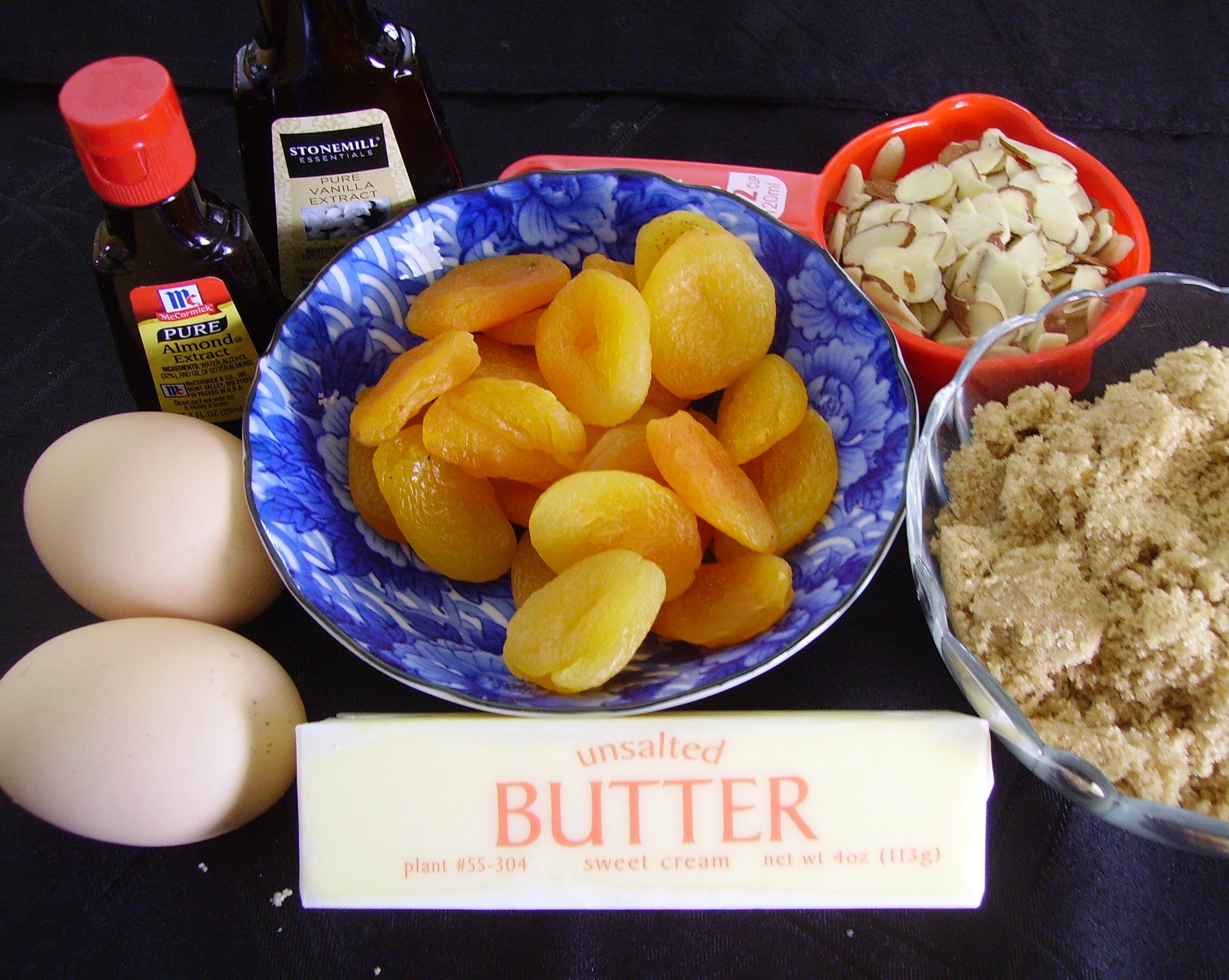 For a tasty fruit dessert any time of the year, combine dried apricots and almonds with light brown sugar and eggs. Bake it atop a sweet pastry crust and cut it into bars as big as you dare. This is so easy and so incredibly good, that it will become your go to all occasion cookie bar.
Combine the apricot pieces and water in small pan. Simmer covered for ten minutes until plumped and tender. Drain and set aside.

Preheat oven to 350 degrees. Butter a 9 X 9 baking pan. Combine sugar and butter until blended. Gradually add one cup of the flour stirring until a soft crumbly dough forms. Press the dough evenly into the bottom of the pan. Bake 25 minutes or until light golden. Remove from oven.

Mix the remaining flour, salt, and baking powder in a small bowl. In a medium bowl, beat the eggs and brown sugar until they are thick and light colored. Stir in the extracts, blending well. Slowly add the flour mixture. Add the almonds and apricots, blending well.

Pour the mixture onto the baked crust. Smooth evenly with a spatula. Return the pan to the oven and bake for approximately 30 minutes more. Top should be deep golden brown and feel springy.

Cool completely on wire rack. Cut into 16 squares.