Chinese chicken salad has become a classic in all of its incarnations.  Recipes have included Ramen noodles, cole slaw mix, and crispy fried chicken. This doesn't have any of those. It was inspired by a recipe in Fine Cooking Magazine, but I took it in quite a different direction. And I made it lighter and a little healthier to boot.
This recipe starts with red cabbage, broccoli (not pictured), red peppers, and carrots along with green onions.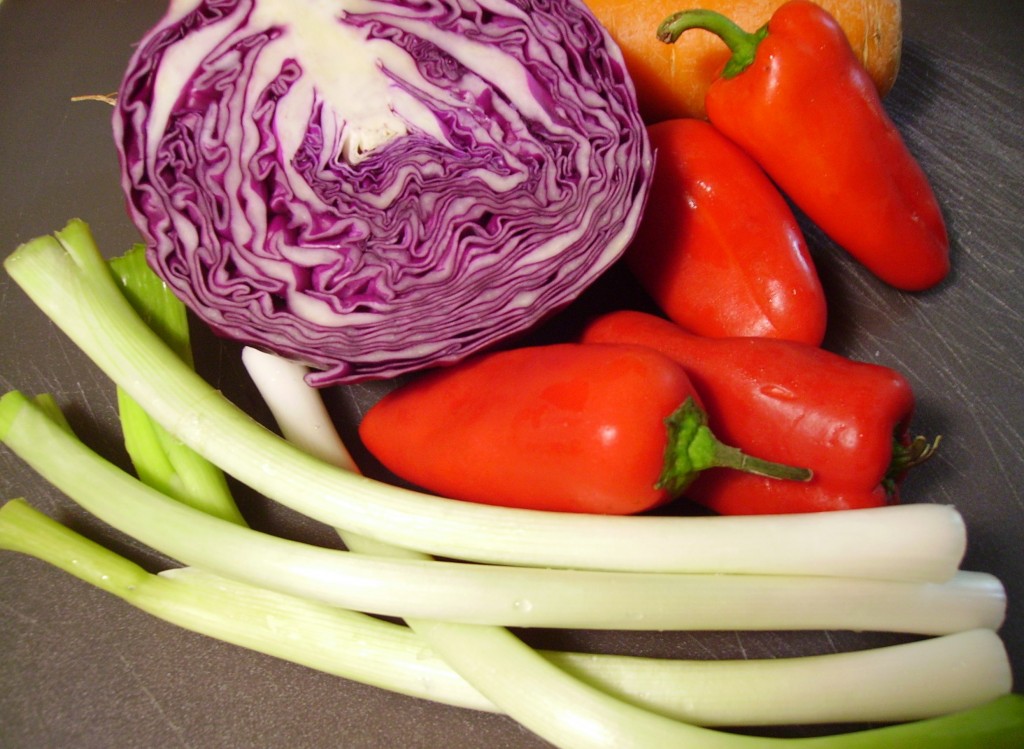 The veggies are shredded or thinly sliced and combined with a peanut butter infused dressing. The P.B. providing the only extra fat in this recipe by the way.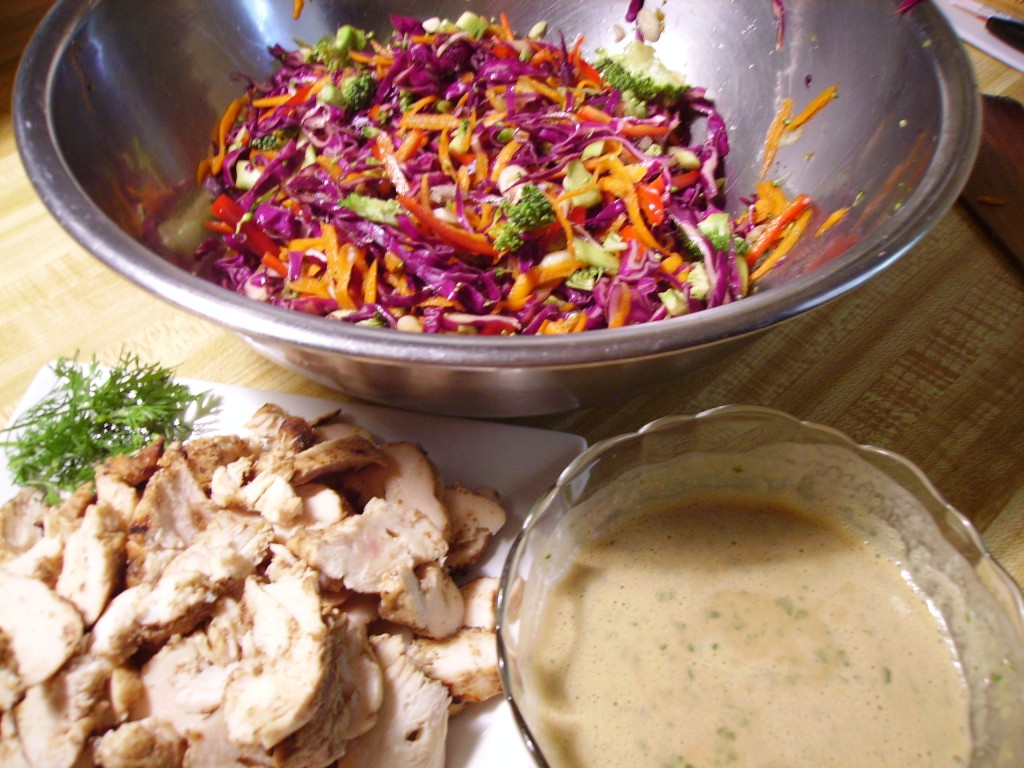 Grilled chicken tenders provide the protein and almonds and crisp rice noodles adorn it all.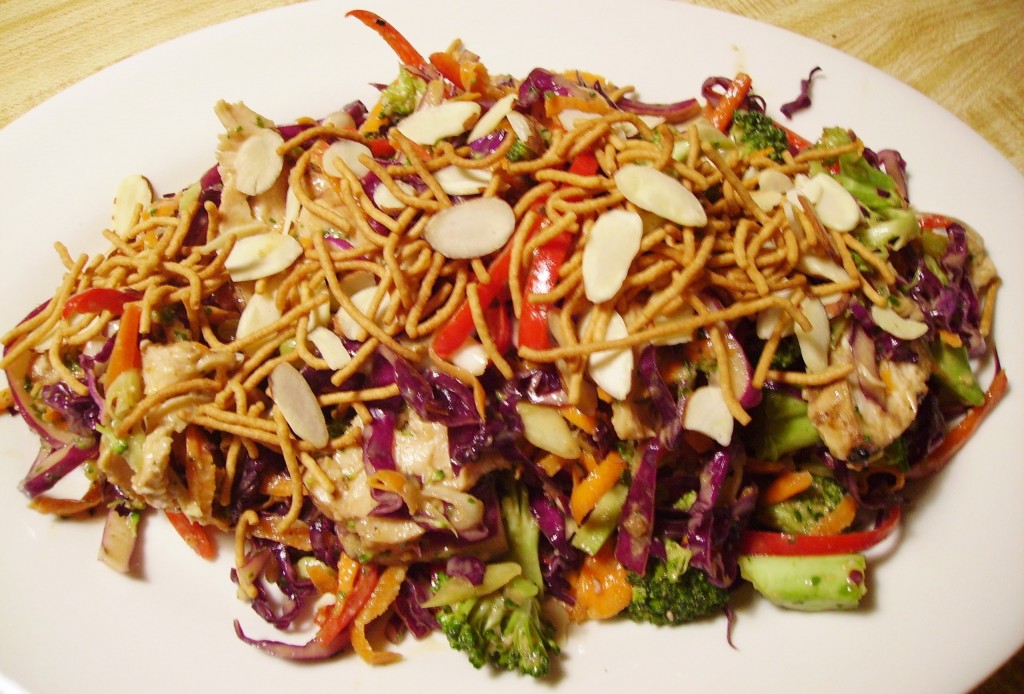 This recipe takes a bit of time, but it is worth it. The dressing and chicken can be prepared ahead which can save some time on the day you prepare the salad. The ginger gives this dish a bit of a zing, but you could also add some chili action if you like heat with your zing. You know the drill…make it your own. Seasoning the vegetables and letting them drain is key to the recipe in my opinion, so don't skip that step.  

Dressing: Combine all of the dressing ingredients in the bowl of a processor. Process until almost smooth. cover and refrigerate until you are ready to assemble the salad.

Chicken: Place the tenders in a zip top bag. Add enough Asian dressing or Teriyaki Sauce to lightly coat the chicken. Marinate in the refrigerator at least 4 hours and up to 24 hours. Grill or broil . Thinly slice.

Combine the cabbage, broccoli, red peppers, carrots, and green onions in a large bowl. Add the vinegar, salt, and sugar (or stevia). Toss to coat. Transfer to a colander placed over a bowl and allow to sit for 30 minutes, stirring and pressing occasionally.

Squeeze most of the liquid out of the vegetables and place in a large bowl. Add the chicken and toss to combine. Add the dressing and toss to combine everything.