Combine these tasty ingredients to create a side dish that goes with anything.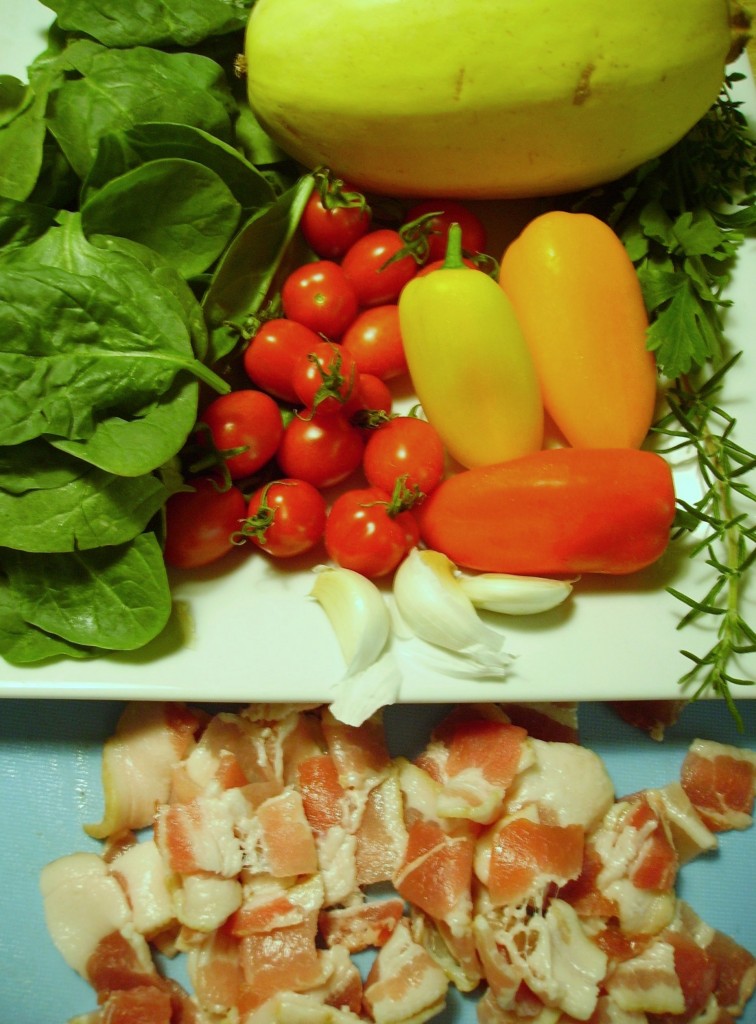 Cook the Spaghetti squash in the microwave until it gives when touched. You can also bake or boil it. Times will vary based on the size of the squash. A squash weighing under 2 pounds takes 7 - 10 minutes or so in the microwave.

When the squash is cool enough to handle, cut it in half. Scoop out the seeds. Using a fork, scrape the flesh. It should come out in thin ribbons. Remove all the flesh and set aside.

Heat a large fry pan over medium heat. Add the bacon and cook until just beginning to crisp. Remove the bacon and let it drain on paper towels. Remove all but a teaspoon of the drippings from the pan.

Add the peppers and garlic to the pan. Cook for 2 minutes until the peppers begin to soften and the garlic is fragrant. Add the spinach and cook for several minutes until it is wilted.

Add the squash to the pan and cook and stir everything for another 3 minutes or so. If things seem too dry, add a little chicken stock.

Return the bacon to the pan along with the herbs. Toss to combine. Add the tomatoes and continue to cook until everything is heated through. About 3 minutes.