If you've checked out my post about the turkey that keeps on giving, you know that I've been using my gift turkey in all sorts of ways. Here is one more recipe that is perfect for cold wintry evenings. It uses two of my favorite Trader Joe's items; A creamy Parmesan cheese called Toscano with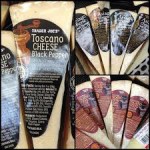 Black Pepper and a bag of California goodness, Frozen Artichoke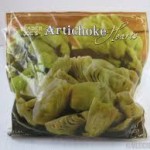 Hearts. Both of these items are available pretty much all of the time at Trader Joe's. The cheese is wonderful in cooking and delightful on a cracker or as part of a decadent grilled cheese. The artichokes have a fresher taste than the ones in the can and are great in hundreds of recipes.
They had a formidable co-star in some super moist turkey breast. Onion and roasted red peppers rounded out the cast.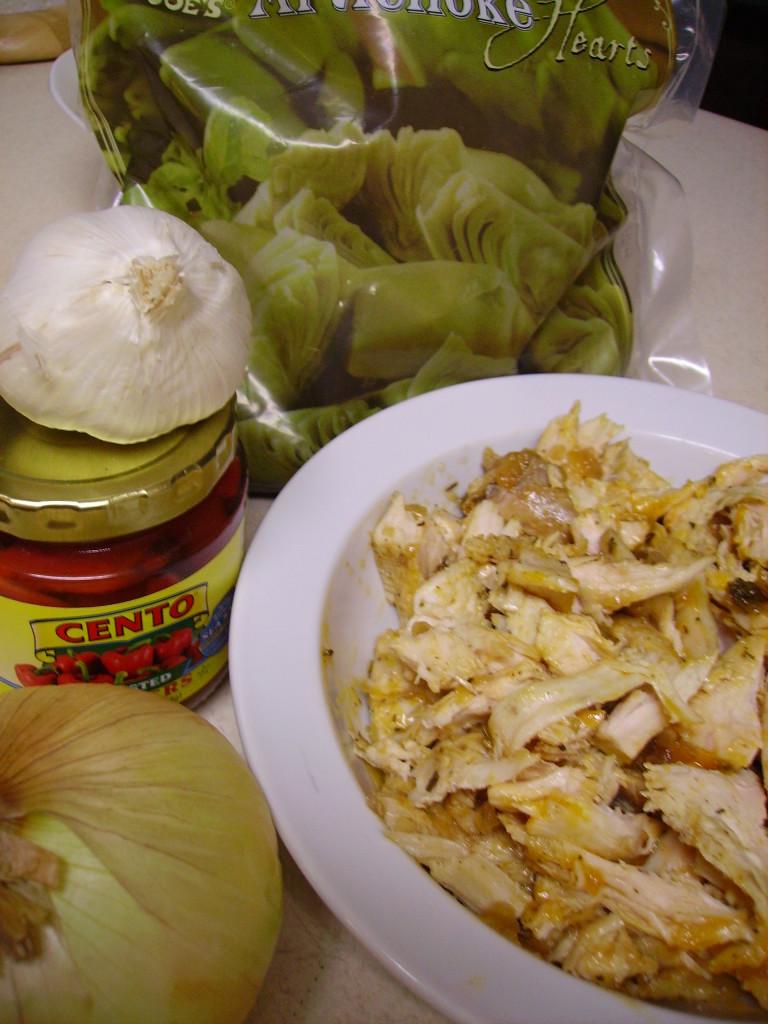 The sauce was "Alfredo like" with a hefty punch of garlic, but lighter in body because turkey stock made up most of the liquid with only a bit of fat-free half & half to add some creaminess.
I used a Montreal Reduced Sodium Chicken Seasoning along with Smoked Paprika for my seasoning, but you could use any seasoning you like and it would be wonderful with fresh herbs as well.
The pot pie that resulted was wonderful. I allowed it to rest the required 10 minutes. This was slightly longer than my husband could wait…hence the picture of the completed dish is missing a corner…it was that good.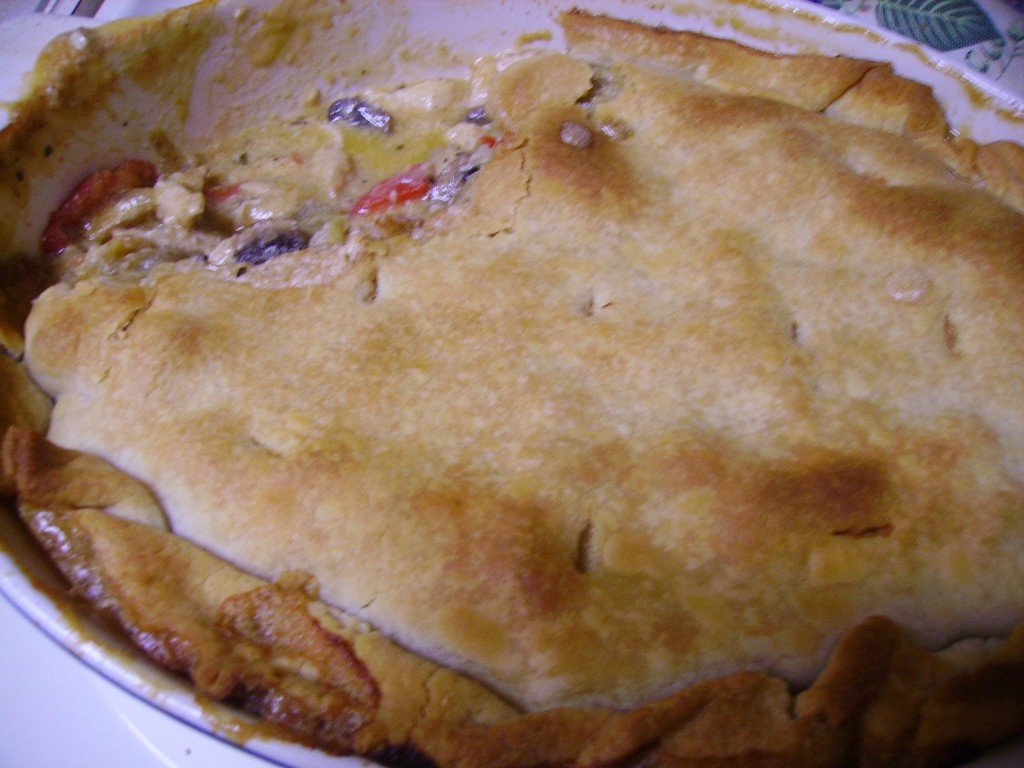 Heat a medium saucepan over over medium heat. Add the butter. When the butter is melted, add 1/2 cup of the onion and the garlic. Cook stirring frequently until the onion is soft and the garlic is fragrant. Don't let the garlic burn!

Slowly add the stock stirring constantly to keep the sauce smooth. Bring to a boil and cook until the sauce begins to thicken. Add the half & half and continue to cook stirring constantly for another 4 - 5 minutes.
Heat a large fry pan over medium high heat. Add the tablespoon of olive oil and swirl to cover the bottom of the pan. Add the remaining onion and cook for 5 minutes or so until the onion begins to brown.

Add the artichokes and mushrooms. Continue to cook for 7 -10 minutes. Everything should be soft and golden.

Pour in the sauce and stir to combine. Let this simmer quietly for 5 minutes or so.
Place the pie on a baking sheet. Lightly coat the crust with olive oil spray and bake for 25 -30 minutes. The crust should be golden and the filling should be bubbly.