I don't think of summer as the prime time to have soup. It is a comfort food that can take away the chill on a wintry evening or make a satisfying lunch in the fall. I have to admit that I haven't made much lately even though I love to make soup.
Then last week, I decided to make soup. It started with the chicken carcasses that were left from a beer can chicken meal. Using carcasses for chicken stock isn't how I usually roll. I'm more of a whole chicken or collected necks kind of gal. The chicken was delicious and the bones really did smell good and had a fair amount of meat on them so I thought I'd give it a whirl, or simmer to be more accurate.
I started the way I start most stock with onions celery and carrots sweated in a little olive oil. Then I added the bones and about 3 quarts of water (there were a lot of bones). I let it simmer for a couple of hours and was pleasantly surprised at the wonderful smokey aroma that permeated the house. Upon tasting it, the smokiness carried through in the flavor which was coupled with the herbs and spices I had originally used to season the chicken.
What to do with the resulting stock? Soup it is.  In my ongoing quest to use and often reuse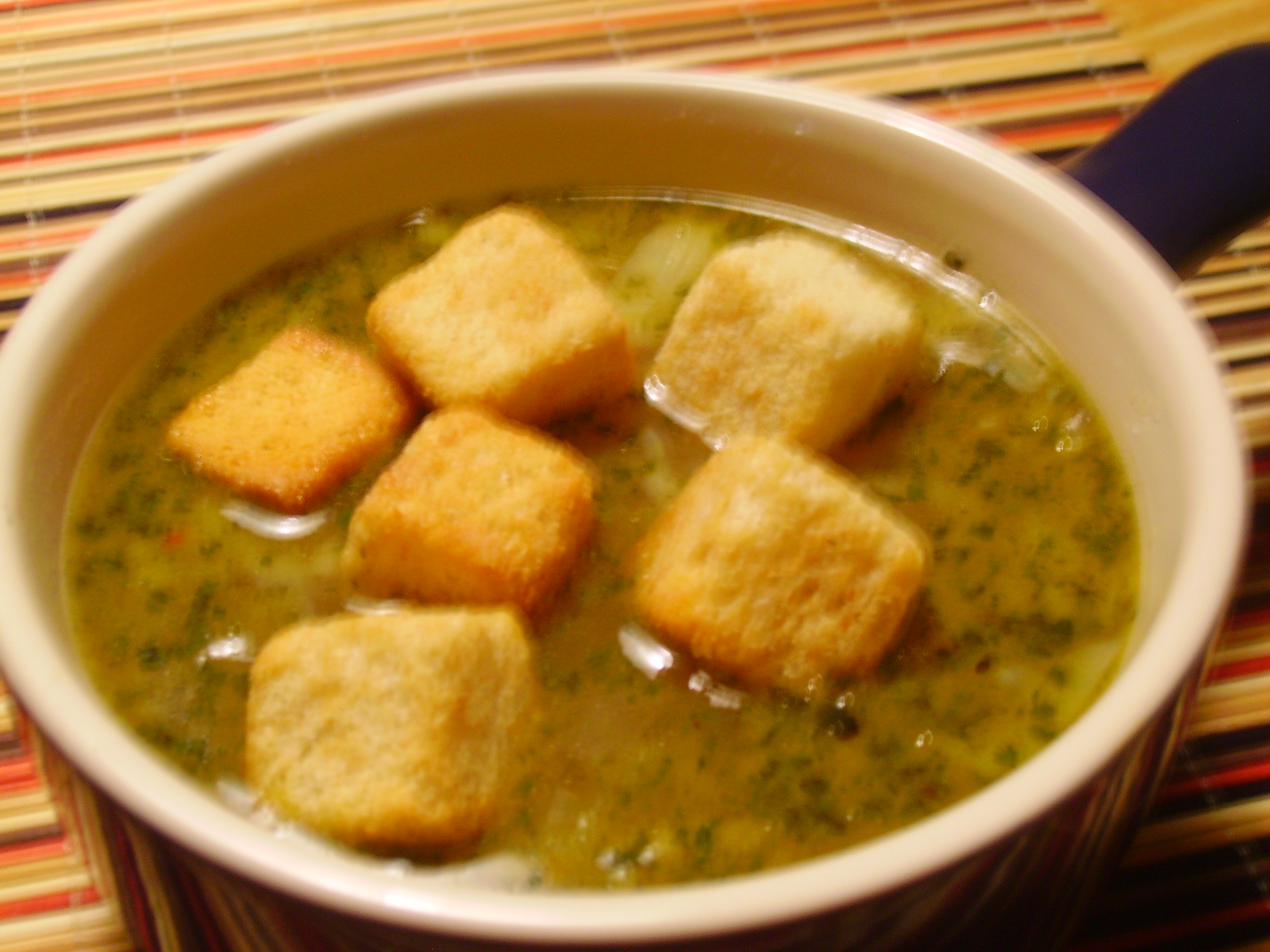 the food I have on hand I added some leftover chicken from the aforementioned dinner and some grilled artichoke hearts that had also made an appearance at the same time.  Onion and garlic were also part of the flavor profile. Topped with a few croutons it was a most satisfying supper.
Now that the soup gates were opened, I had to make another. I had a small head of cauliflower that was in dire need of being eaten. I also had several containers of vegetable stock I had made earlier in the summer.
I went to an old standby and made Cauliflower & Cheddar Cheese Soup. This soup combines potatoes,  cauliflower, onions and garlic simmered together and then spun into a  puree. The addition of some extra sharp cheddar cheese created a creamy and rich bowl of goodness. Topped with bacon (the drippings were used as the base of the soup) and fresh chives, it was delicious. So soup, it's not just for cold weather any more. In fact, there is Fresh Corn Chowder in my not so distant future….stay tuned.
There's got to be a lot of soup fanatics out there. Please share your creativity with me…Fall is just around the corner!!