Other than my 20 year escape to California, I'm a Midwesterner born and raised. I know what winter is about in this neck of the woods, and my sturdy Italian-American stature makes me physically suited to it, but baby it's cold outside… and snowy, too. When the temperature doesn't register in real numbers, it's time to crank up the love and the stove in Mama D's Kitchen.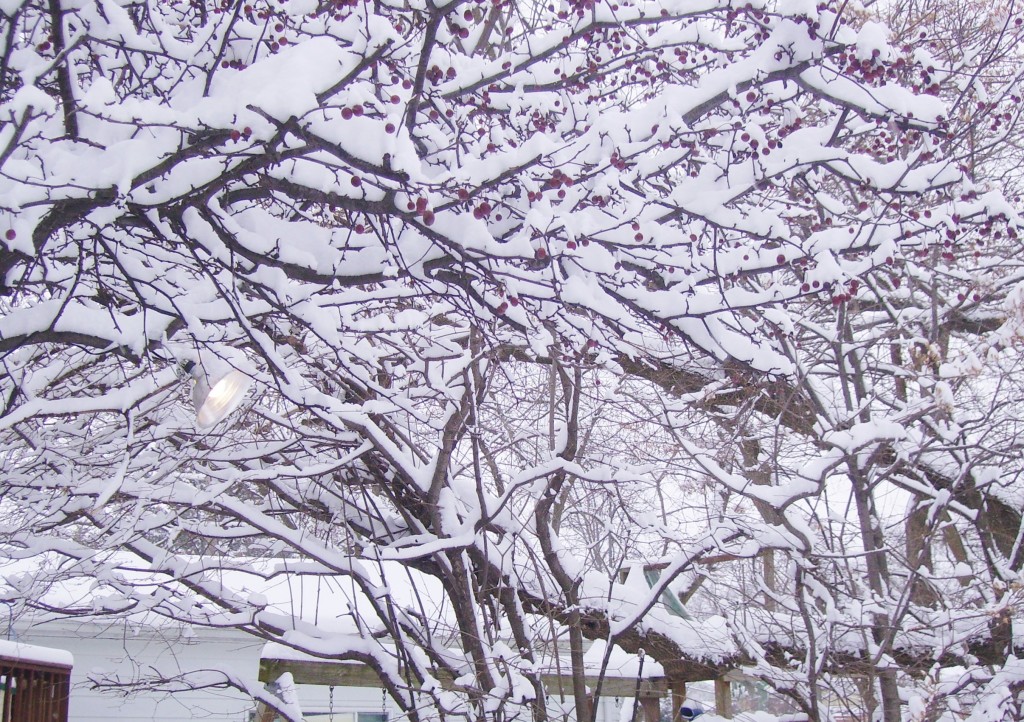 Among other things, Chili is a great winter warmer. There are many types of chili and when you factor in the variations on the types, you could make a pot of chili every day of winter for the next ten years or so. Mama D has lots of  "Pot of Love" recipes, but Chili is what she's been craving. I have two favorites. One is ready in about thirty minutes, the other takes quite a bit longer, but they are both delicious and slightly outside the chili box (bowl).
Having made chili many different ways over the years, I somehow knew it wasn't true Mexican cuisine. It originated in Texas and by some accounts is the state food. While other cities like Cincinnati and Spingfield have there own interpretations, Chili hails from Texas. To learn more about the Chili Story check out  this website History of Chili.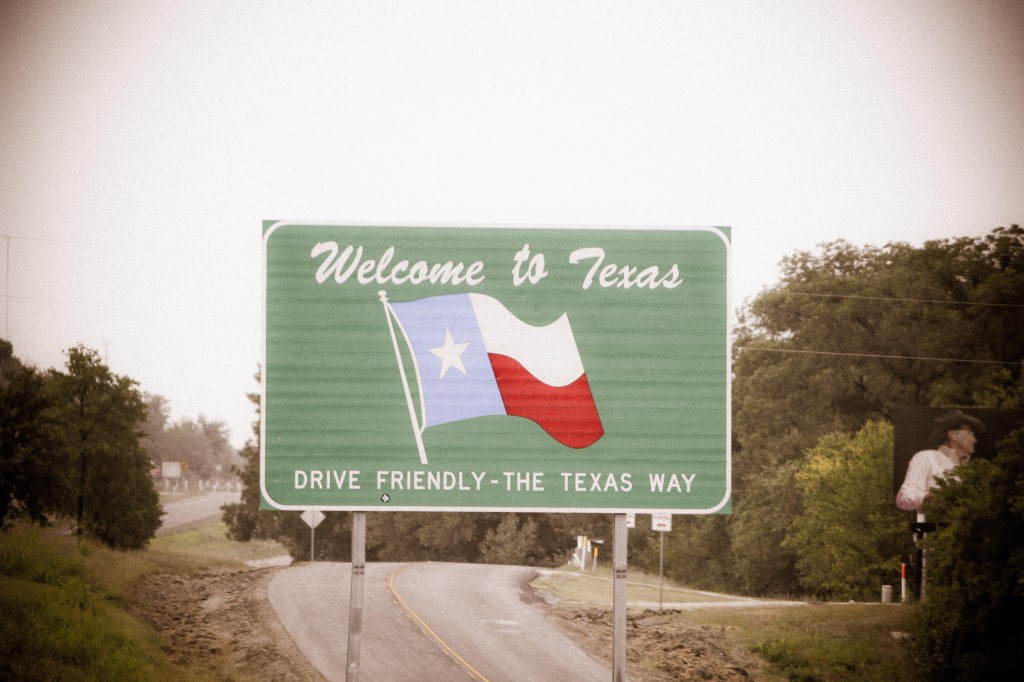 White Chili is theoretically not chili as the actual chili content is limited to some fresh or canned chilies and a little chili powder. This "chili" has been very popular in recent years. I think the fact that the "carne" is usually "pollo" may have something to do with it. Also it is  somewhat lighter in body and heat which makes it favored by the masses. Wherever it came from, it's here to stay and I'm glad.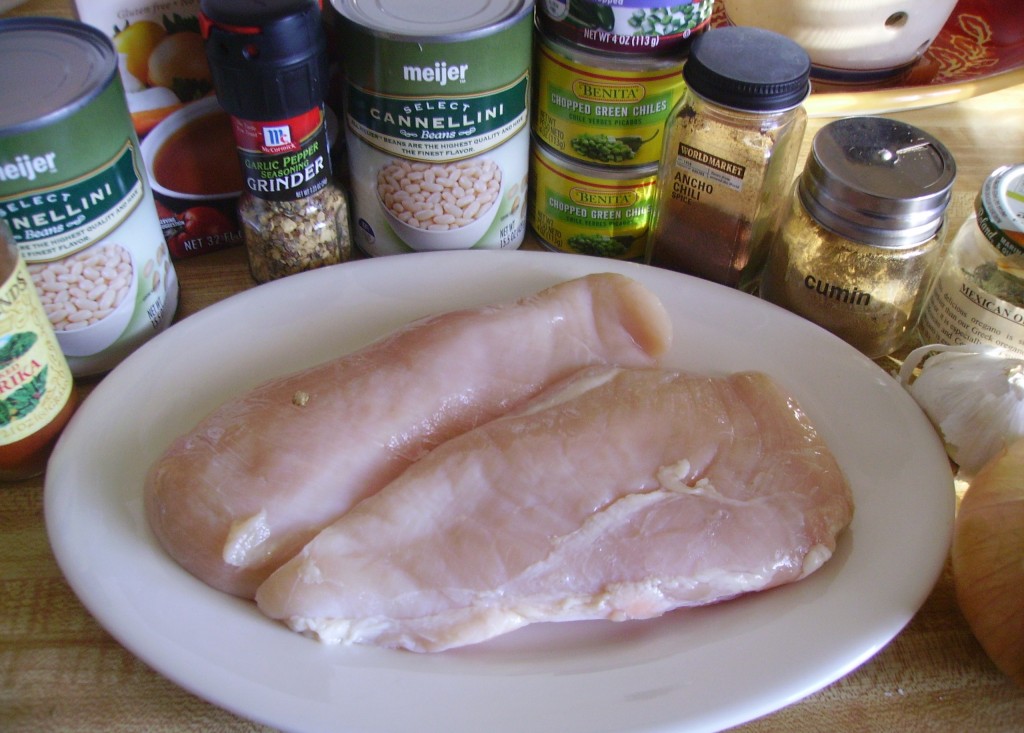 This recipe is based on several different recipes that I combined and then there's that Mama D love… It can usually be made just by raiding your pantry, A good thing when going outside is hazardous to your health. 
 

Instructions
Heat a soup pot over medium high heat. Add 1 tablespoon olive oil and let it get hot. Add the bacon and chicken Sprinkle with the garlic & pepper seasoning and cook, stirring occasionally until the bacon and chicken are lightly browned, about 7 minutes. Remove from pot with a slotted spoon and drain on paper towels. Remove the drippings in the pan, but leave the brown bits

Add the remaining tablespoon of olive oil to the pan. Add the onions and cook until they are translucent 5 minutes or so. Add the drained chilies and the garlic and continue to cook for another 3 or 4 minutes.

Add the herbs and spices and cook for an additional minute or two. Add about 1/2 cup of the stock and stir to deglaze the pot. Return the bacon and chicken to the pot and add the rest of the stock and bring to a boil. Lower the heat and simmer 15 minutes.

To make Tortilla Chips: Heat oven to 350 degrees. Spray a large cookie sheet with olive oil cooking spray. Tear or cut 3-4 tortillas of your choice into strips. Lay in a single layer on the cooking sheet and spray with the olive oil cooking spray. Sprinkle lightly with coarse salt. Bake 10 - 12 minutes, turning half way through. The chips should be golden brown and crisp.
The next Chili recipe blends tradition, a small dose of healthy and just pinch of quirky; Chicken/Turkey Mole Chili at your service. This chili has no beans. There is a raging debate about "with or without beans". I like it both ways and I think there is room in the chili world for all variations. The base of chili is another debate. Tomato sauce, chili powder and red kidney beans ruled the 50's and 60's.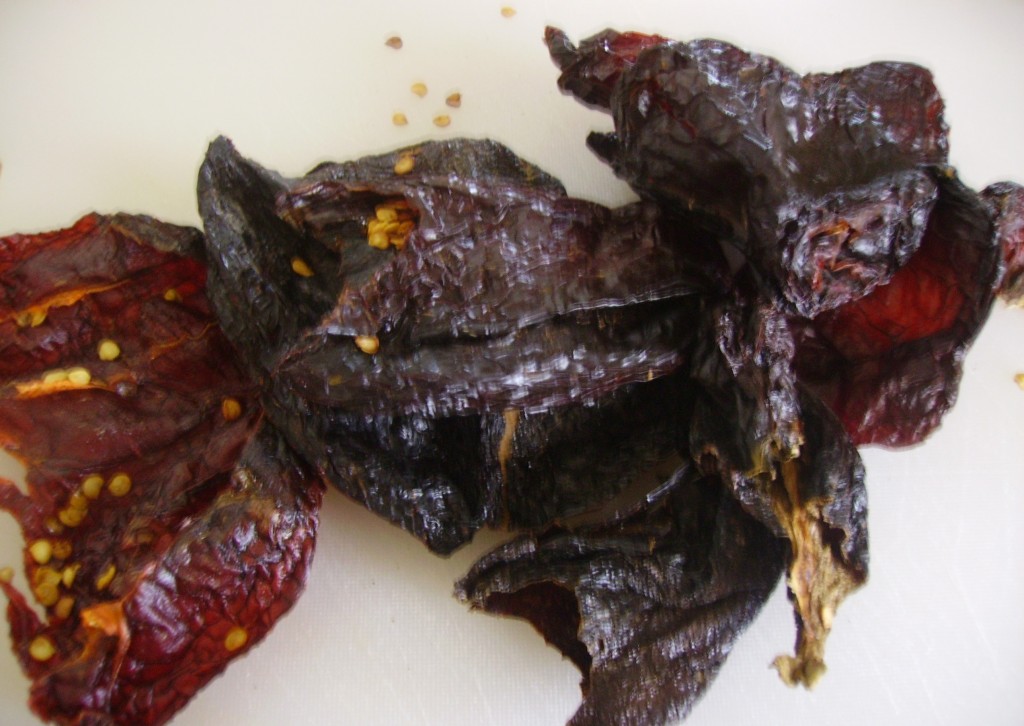 A more interesting sauce base is made from dried chilies. This takes some time and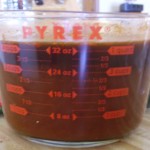 makes a bit of a mess, but I think it is worth it. You are creating Chili Stock. Dried chilies (available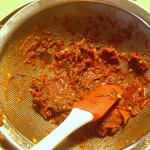 in most large markets) are simmered in stock until soft. These get a whirl in the processor or emmersion blender and then are strained to get rid of the skin. The result is a rich dark liquid that will become the foundation of this chili.
This Chili also uses fresh chilies specifically, Jalepeno and Poblano .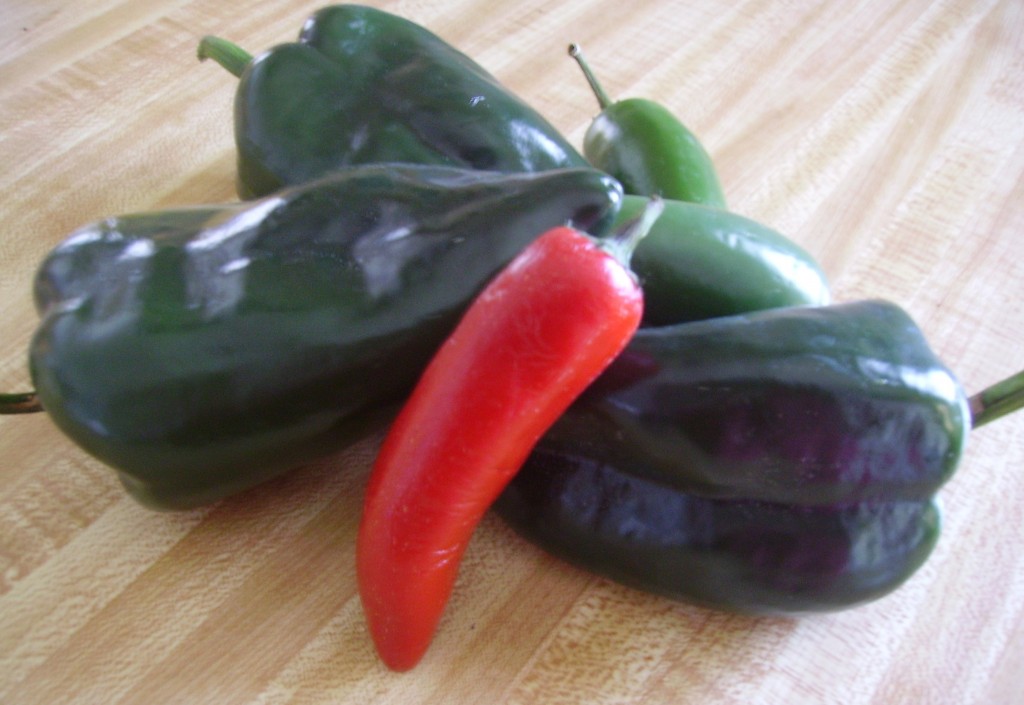 The Jalepeno goes in raw, with the other aromatics.  The poblanos go in "roasted". Roasting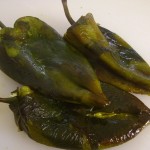 gives a smoky flavor and also removes the skin which can get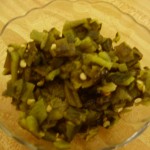 unpleasant when cooked. There are several ways to roast a chili; over a fire (or the stove burner); on a grill;  or my favorite and I think the safest, under the broiler.  Broiling takes the shiny deep green peppers to a paler, slimier pepper in about 15 minutes. Once they are stemmed and seeded they can be chopped and added to the chili pot. See the recipe for complete directions on roasting and peeling chilies.
 Mole is a classic Mexican sauce. There are easily as many mole recipes as there are chili recipes. Fruits, nuts, spices, and yes, chocolate have all made an appearance in Mole recipes.  This recipe uses two types of chocolate; unsweetened cocoa and Mexican Chocolate.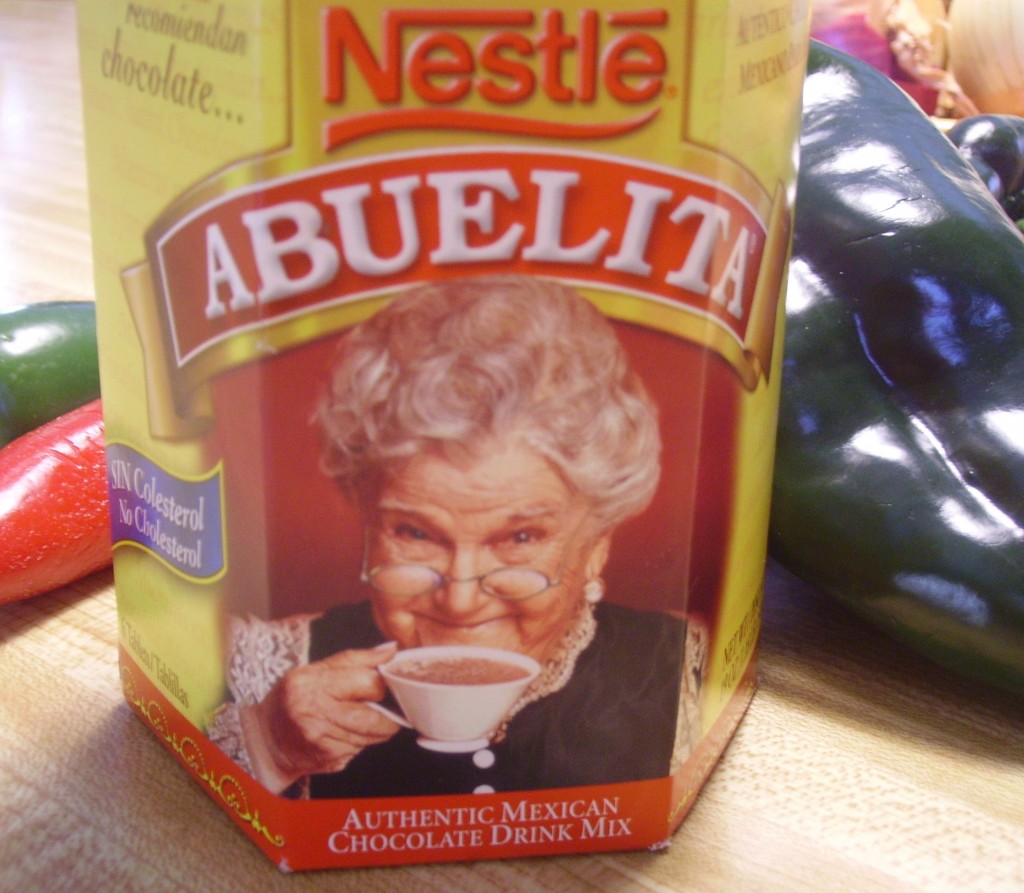 The chocolate I use is Abuelita, now made by Nestle. This is traditionally used for quick Mexican Hot Chocolate since the sugar, chocolate, and spices are already in it, and those same ingredients make it a great addition to this chili.
Instructions
Remove stems and seeds from the chilies. Place in a large saucepan with the stock. Bring this to a boil, reduce the heat, and simmer for 20 to 30 minutes. The chilies should be very soft. Let the mixture cool slightly. Put the chilies in a food processor. Process until it is a somewhat smooth. Press through a sieve to remove the skin and strain into a glass container.

To roast Poblano Chilies: Place chilies on an oiled broiler tray and broil a few inches from heat. Turn until all sides are evenly charred and the skin is beginning to blister. This will take 5-10 minutes depending on the heat of the broiler. Remove the chilies to a heatproof bowl or plate and cover tightly with plastic wrap. Let sit for 5 minutes or until the skin peels off easily. Remove stems and seeds and chop in 1/2 inch dice.

Heat the oil in a soup pot over medium heat. Add the bacon and cook until it is well browned. Add the chicken (turkey) and cook over high heat until it is browned, about 8 minutes.

Pour in the chili stock, tomatoes and all of the seasonings, except the Mexican chocolate. Simmer 20 -30 minutes to allow the flavors to blend and get well acquainted with each other.
The thermometer is still registering unreal numbers. The heat hasn't shut off for more than 30 seconds in two days. I have not stuck my nose or any other body part out of the house since yesterday morning, but I have my chili and my footies so life is good.
Love, Mama D