Last night we watched the first real snowfall from our balcony. The flakes were big and fluffy falling on the courtyard below us. This morning we woke to an early Winter Wonderland.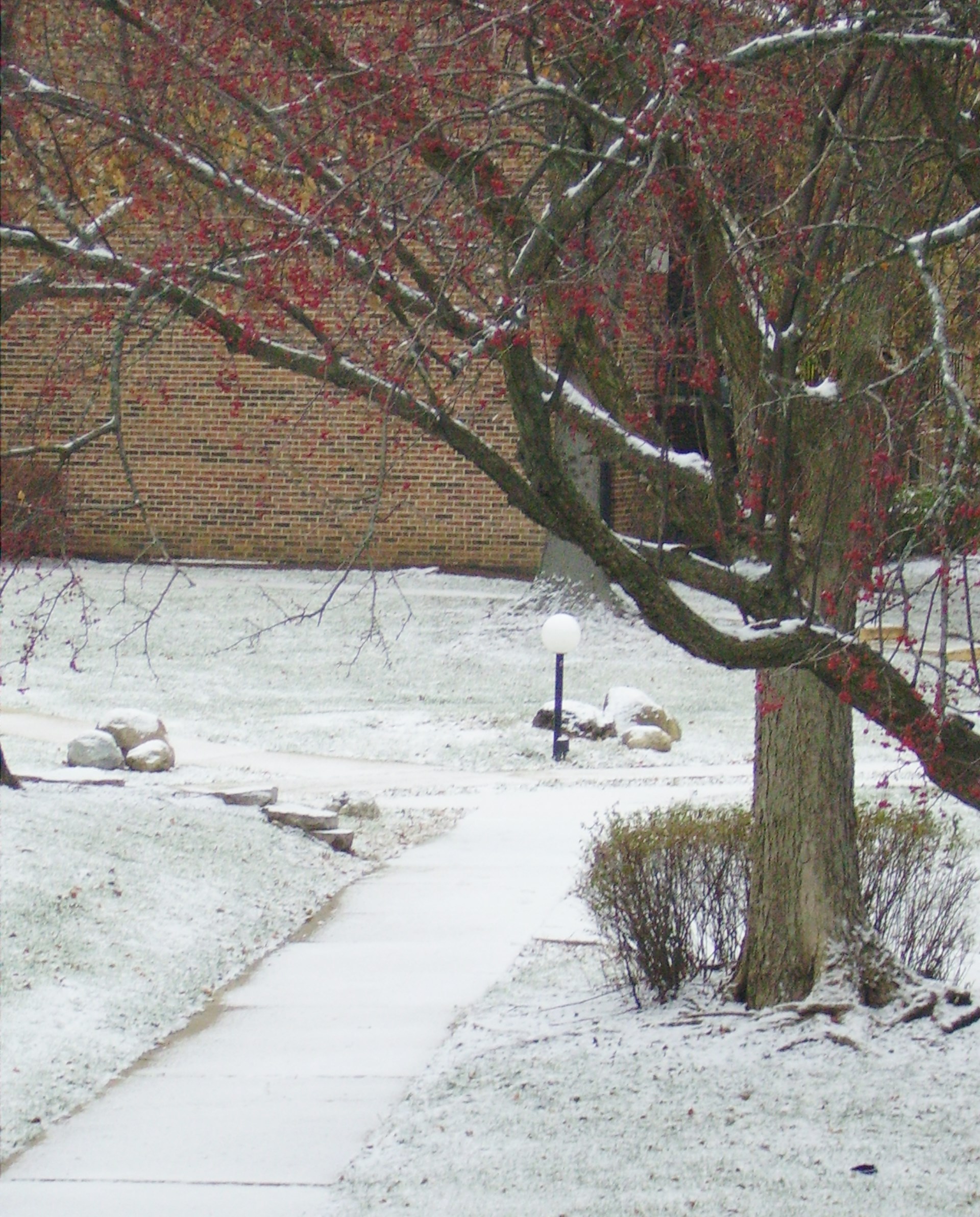 it was barely enough to dust the ground and give the walks a powdered sugar-coating, but it was a start. I'm not in any kind of hurry to experience Winter in all its Midwestern glory, but there is something about the first snowfall that is magical. Stepping back inside I felt a warm feeling come over me. Our apartment is becoming a cozy haven filled with our slimmed down cache of treasures. Along with slippers and cozy throws my mind wanders to thoughts of soup.
Soup is the cornerstone of Mama D's Kitchen. I make a pot of something wonderful at least once a week. Sometimes the recipes come from a raid on the pantry coupled with a good dose of inspiration. Other times I like to re-invent a dish into a soup. This recipe is a wonderful case that speaks to both points. Chicken Enchiladas are something I love to make and eat. From simple shredded chicken and mushrooms blanketed in a spicy chili sauce to a layered casserole combining creamy, spicy, and cheesy, I've done them all. While these don't quite fit into Mama D's en"light"ened kitchen they are a source of inspiration. That's how Chicken Enchilada Soup came to be.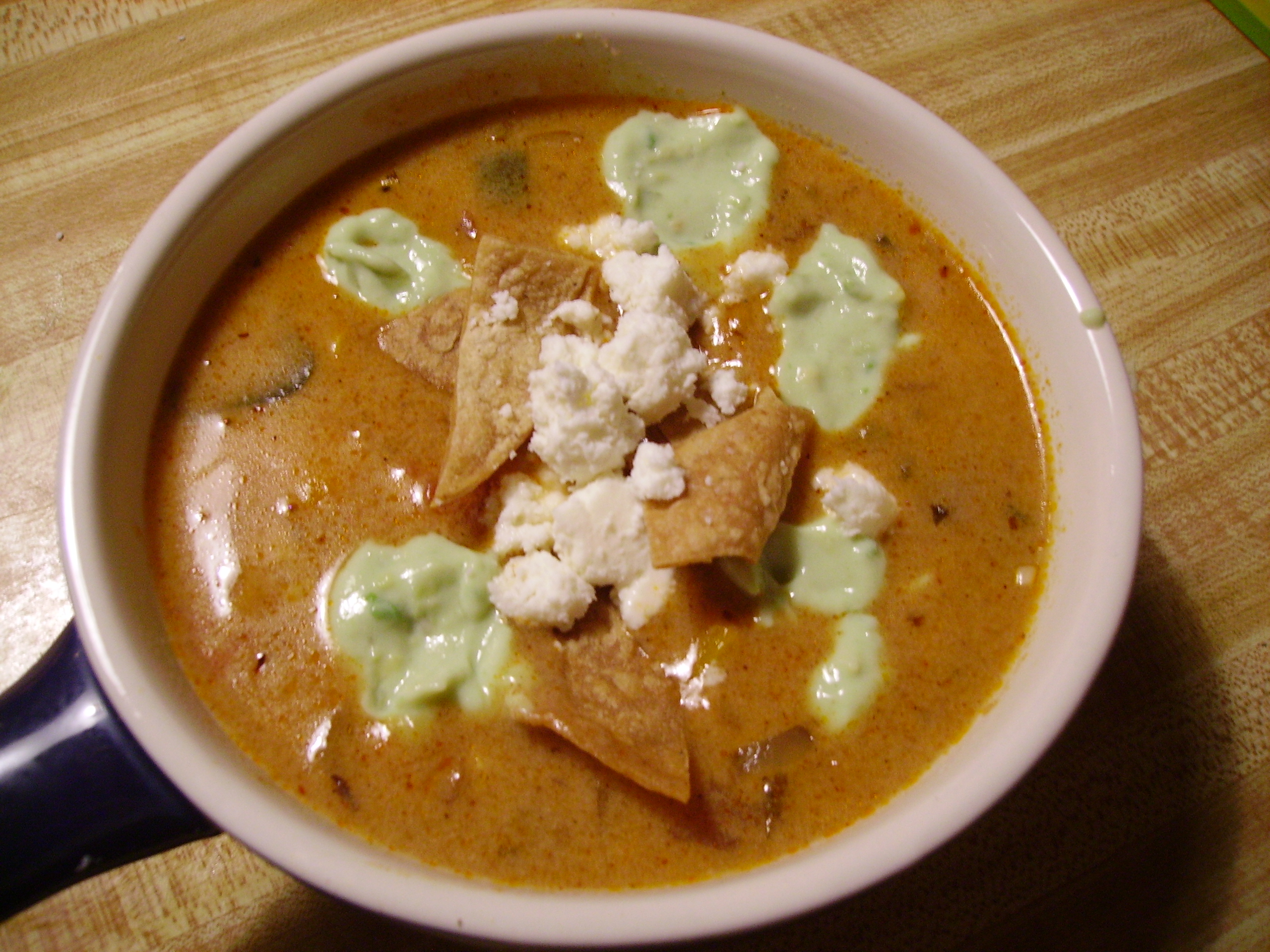 While not the "lightest" of soups, it is a bit more diet friendly than it's richer casserole cousins.
This soup started with boneless skinless chicken thighs. When well-trimmed and cut into bite size pieces they are a rich yet somewhat healthy protein source.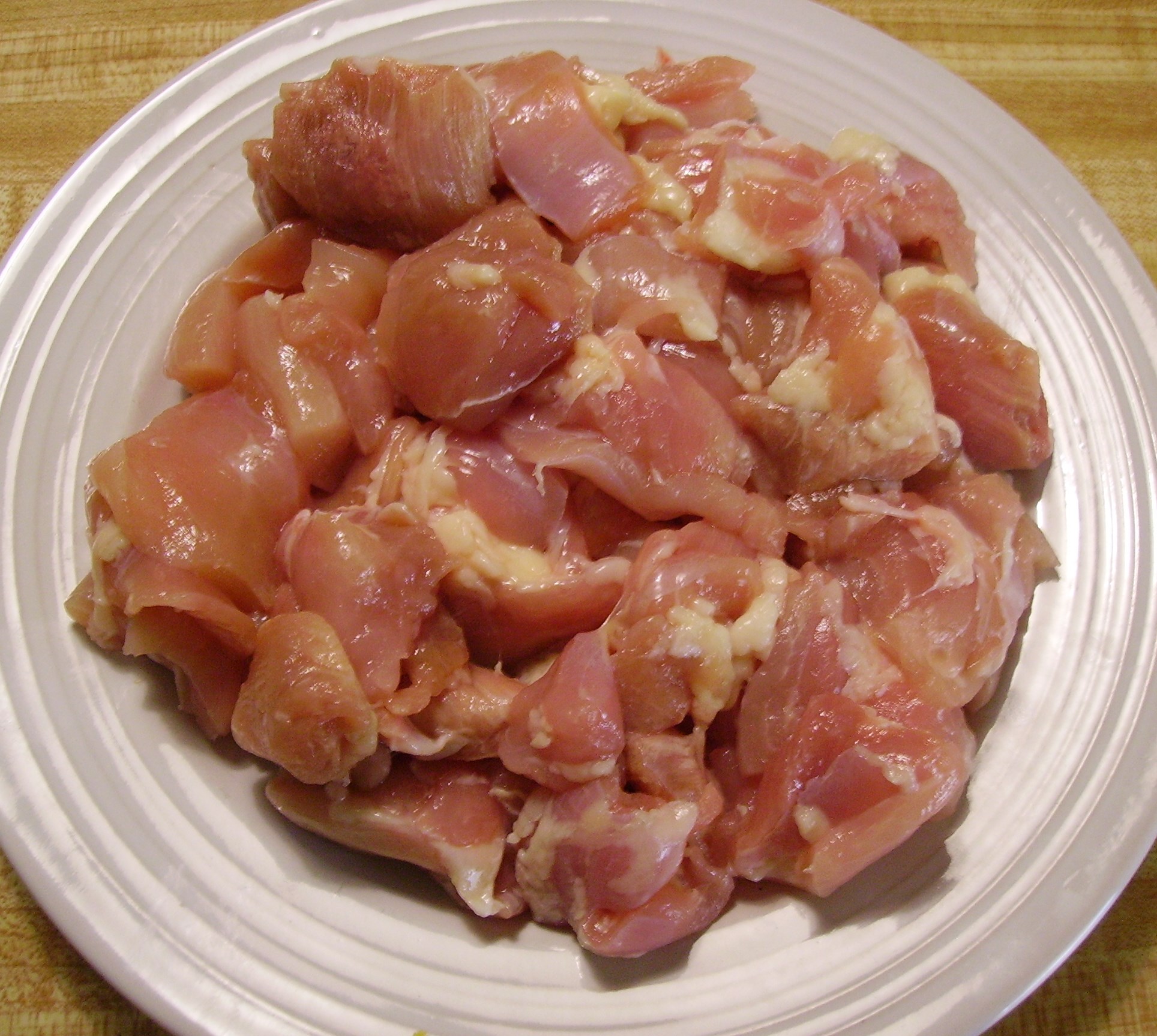 My last bag of homemade chicken stock went into this recipe along with onions, garlic, and a variety of peppers.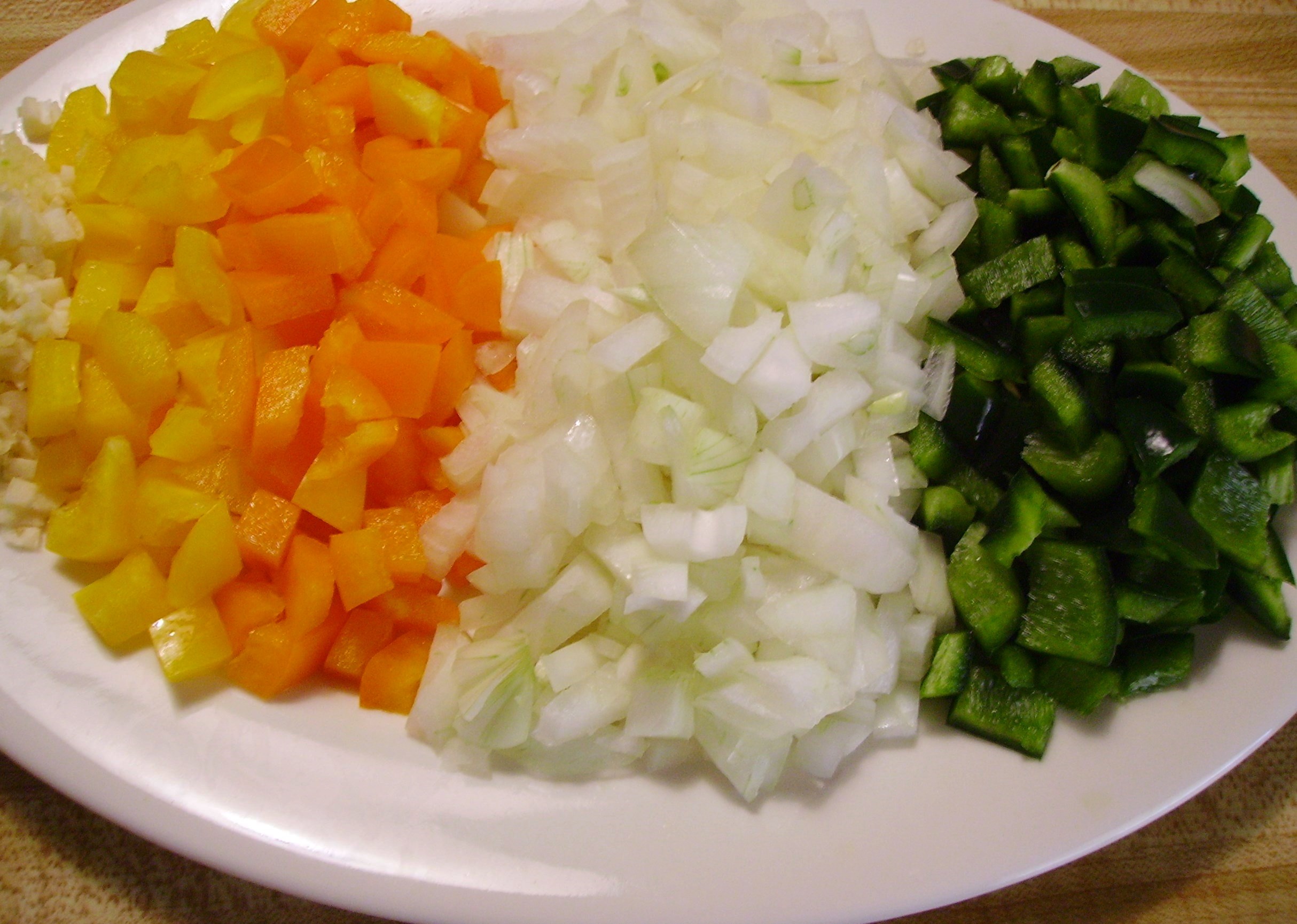 The stock was given a bit of Latin flair with mild enchilada sauce and RoTel tomatoes and green chilies. Some pinto beans and a bit of roasted corn joined in the merriment.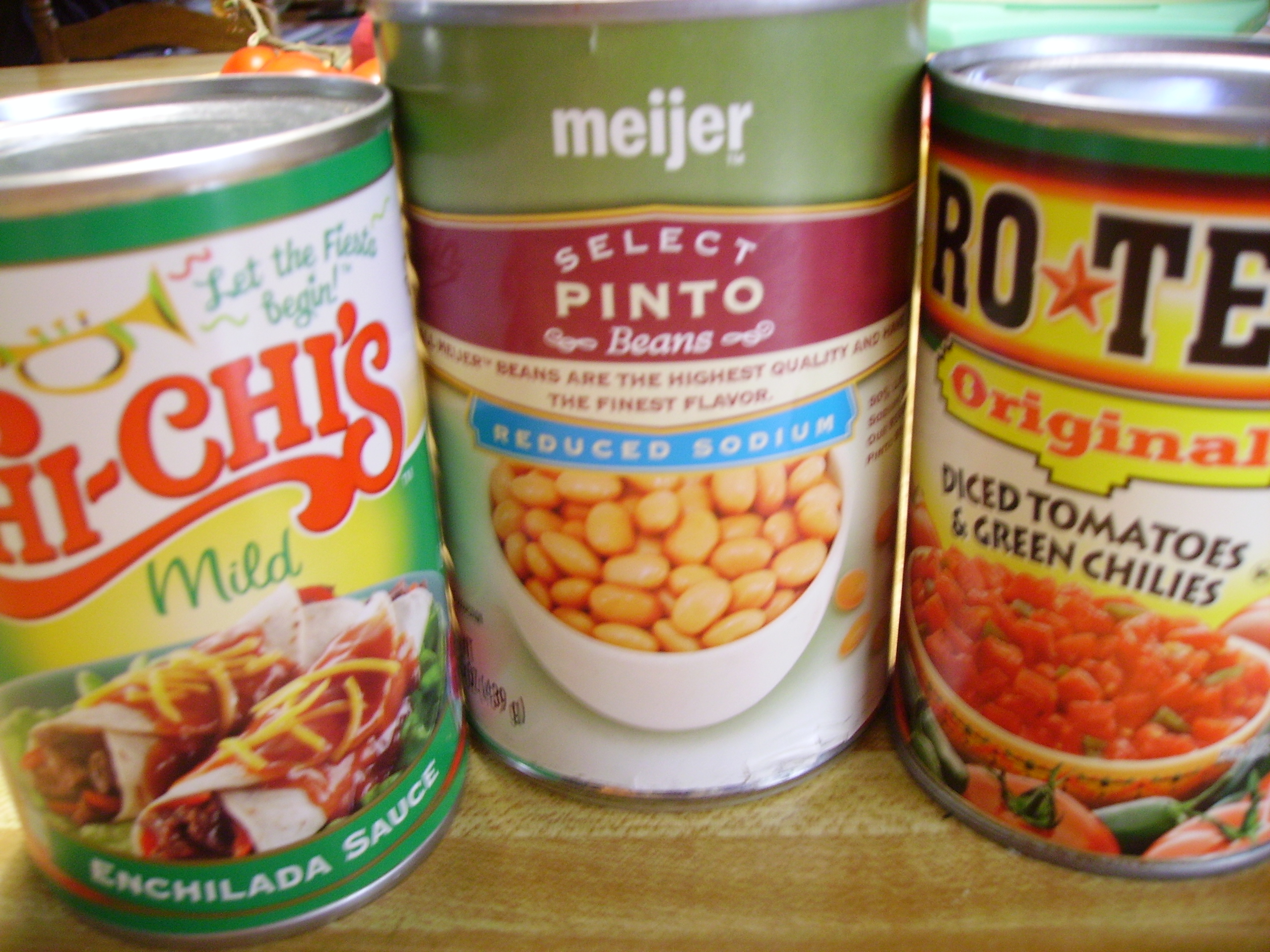 These were what was in the pantry, but you can use any type of sauce you'd like…you could even make it all from scratch on a cold wintry day.
It came together in the usual way. The chicken was browned in a bit of olive oil. The onions, peppers, and garlic were cooked briefly in the tasty remains before the main liquids were added. Some simmering gave everything a chance to get comfortable together.
I love a creamy sauced enchilada redolent with shredded cheeses. I know that takes a relatively healthy recipe and drives it down the avenue of fat laden decadence. I think I found a compromise that paid tribute to the essence yet fit into a lower fat food plan. I used a can of fat-free evaporated milk. It has some of the body of cream or half and half, but at a significant fat savings. A like amount of fat-free half and half would also work. Cheese still made an appearance, but in more modest proportions. Normally, up to a pound would have melted into this pot of deliciousness, but I opted for about six ounces of pepper jack and extra sharp cheddar creating about 2 cups of splendor.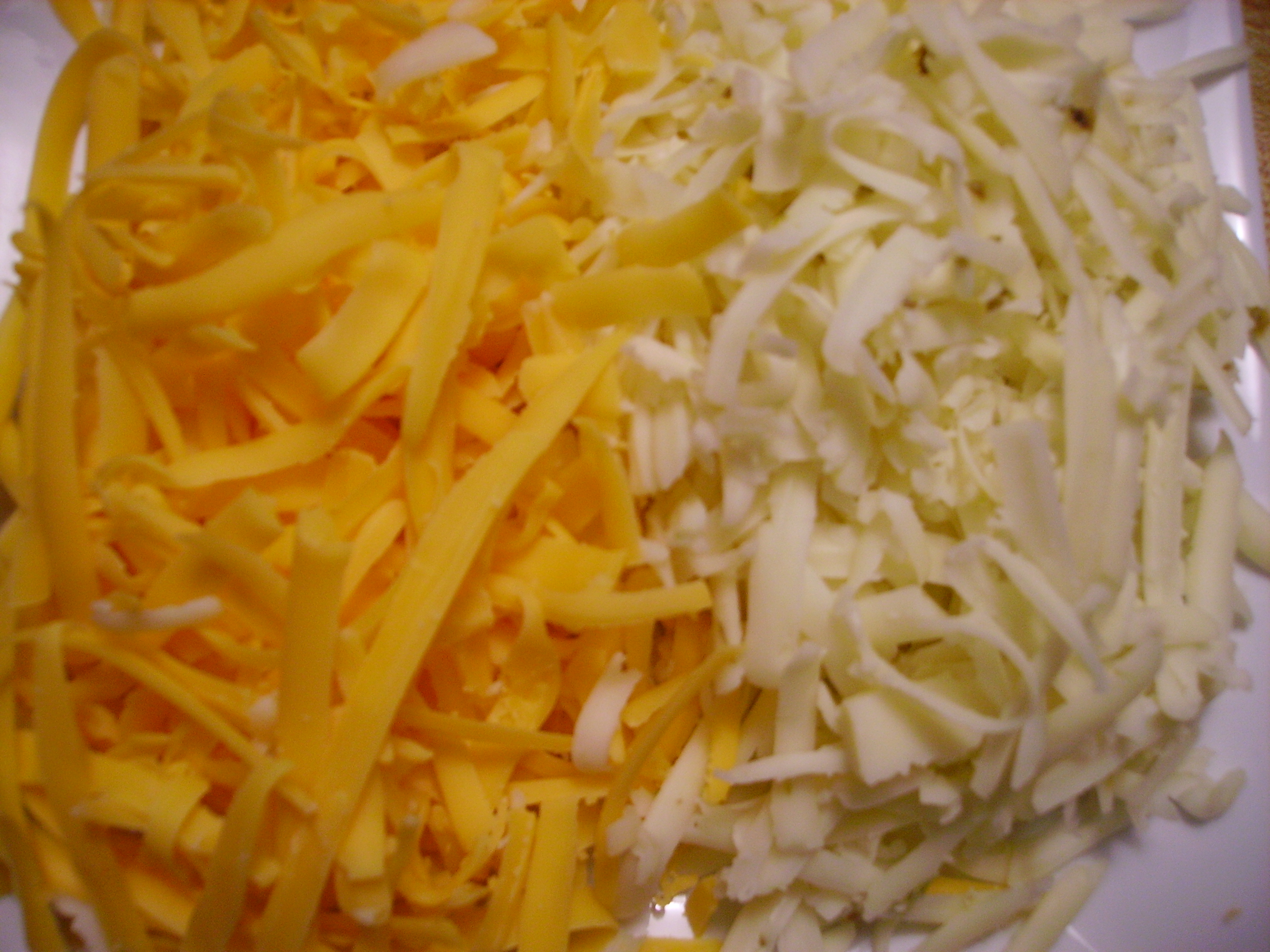 Using cheeses with big flavor like these allows a little less to go a longer way. Reduced fat cheese could also be used here, but I personally find it a little flat tasting and rubbery. Remember that everything in moderation addage…even moderation must be moderated.
So, the soup looked wonderful; it tasted good, too. Sitting in the bowl, it looked a little naked. so I brought on the embellishments. I toasted up some corn tortilla strips in the oven. A spritz of cooking spray and a sprinkling of sea salt gave them true chip stature.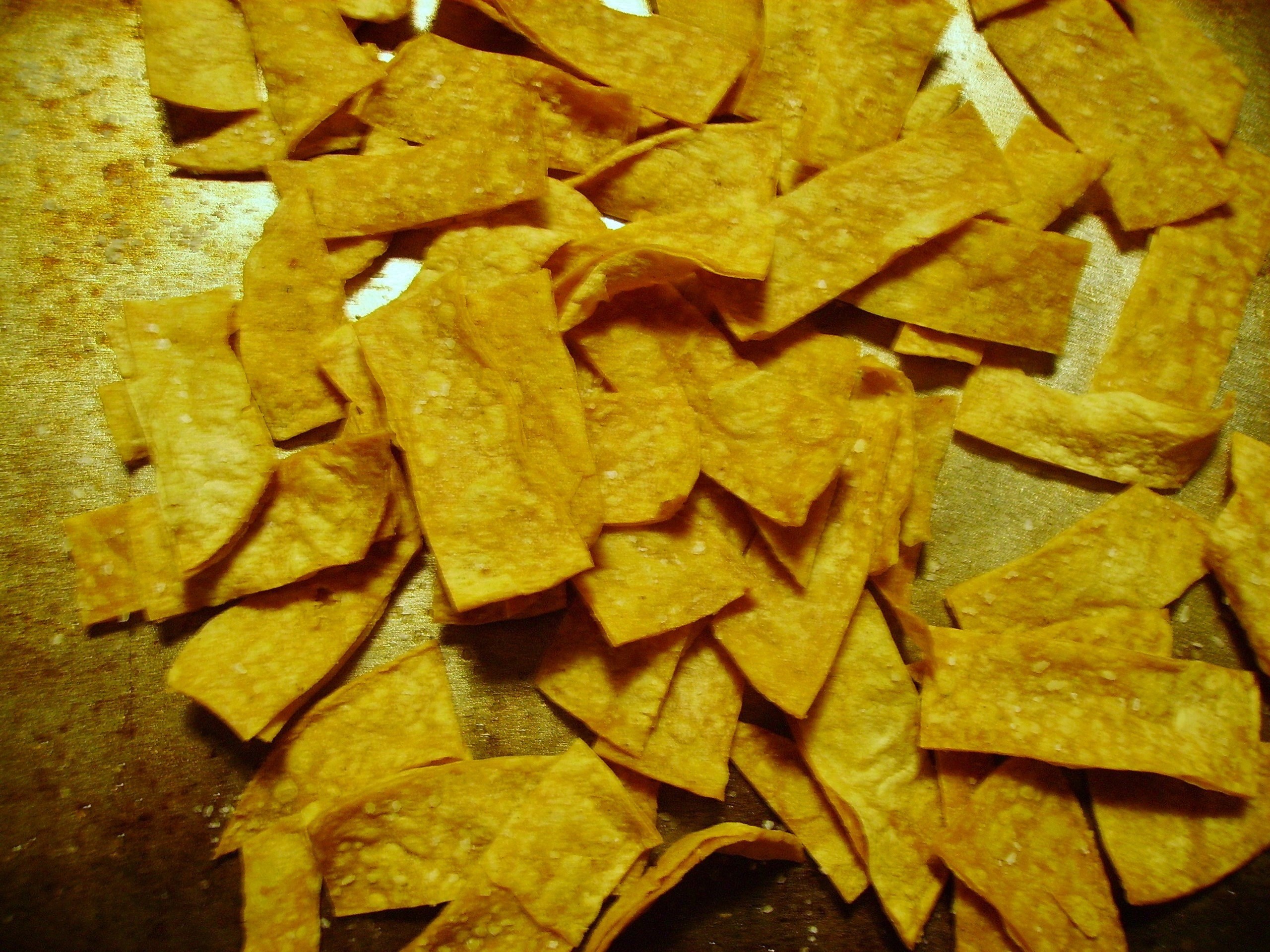 I made an avocado cream that gave a hint of richness and a bit of healthy fat.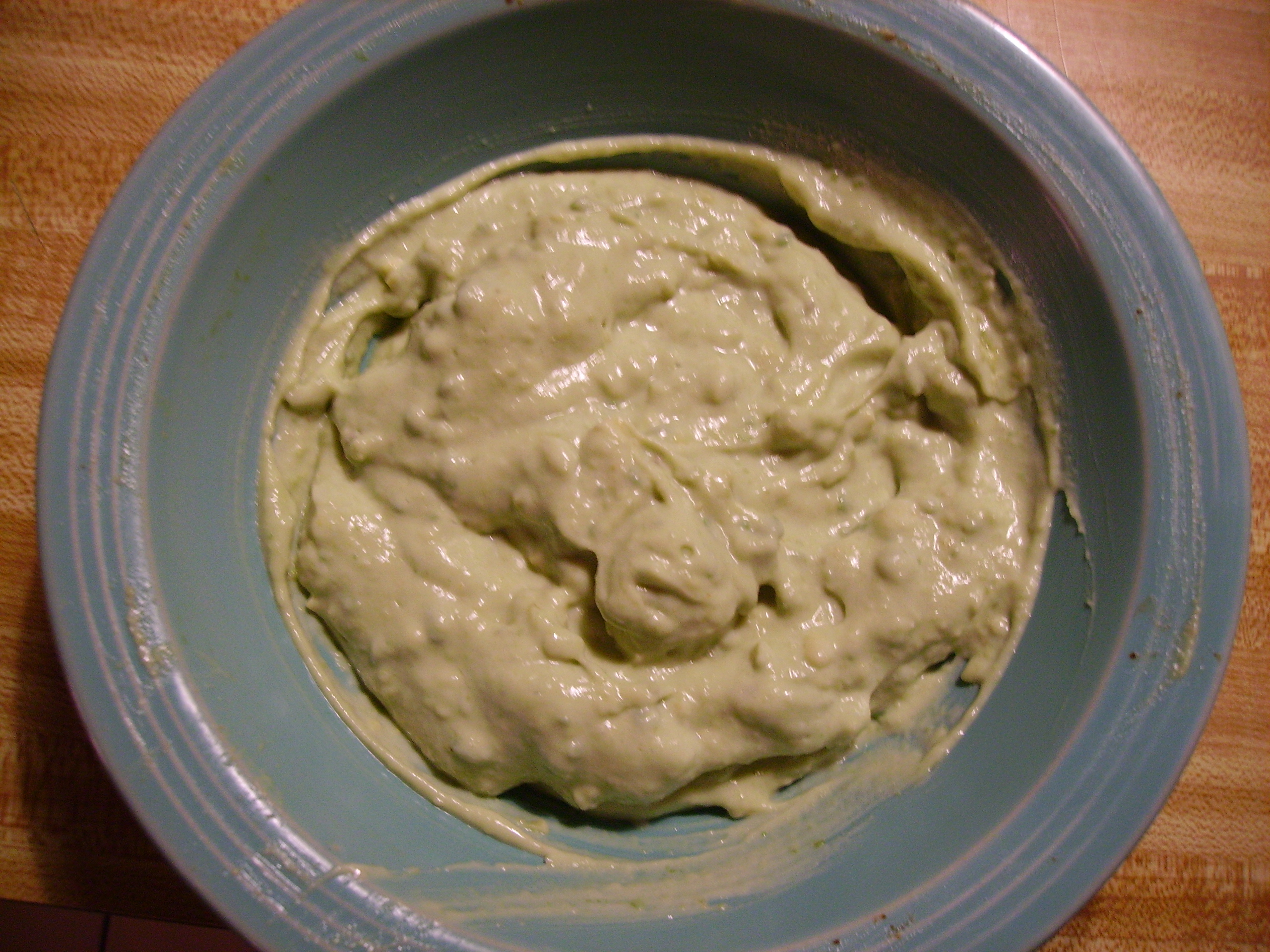 Topping the soup with a little Queso Fresco was the perfect final touch. Heaven in a bowl, again.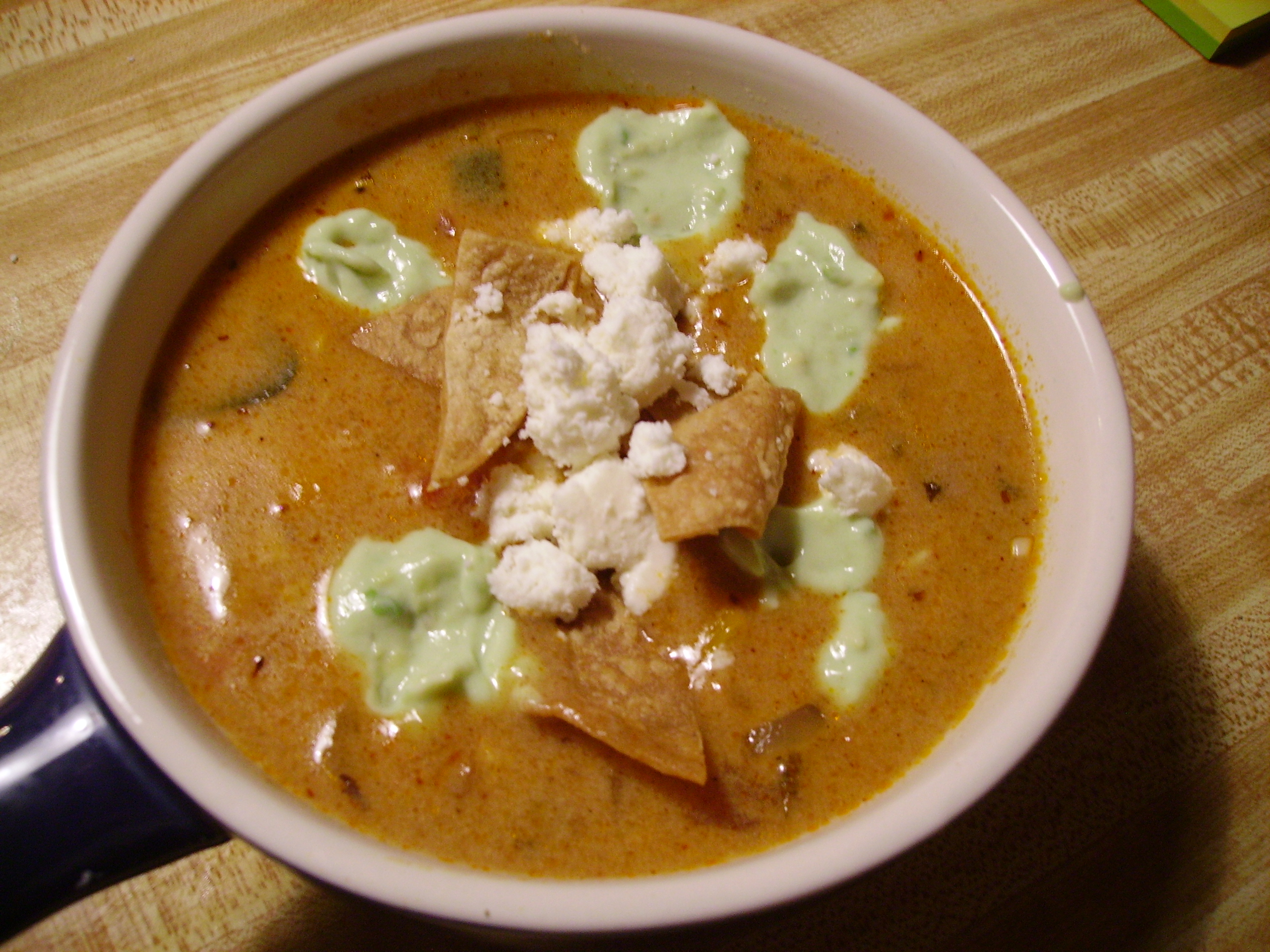 Instructions
Heat the olive oil in a large soup pot. Season the chicken with the herb seasoning and add to the pot. Cook and stir 5 -7 minutes until the chicken is lightly browned. Remove the chicken to a plate and set aside. Leave the drippings in the pot.

Add the onions to the pot and stir to coat with the drippings. Cook for 3 minutes and add the garlic. Cook for 3 minutes more.

Add the colored and poblano peppers to the pot and cook stirring frequently for five minutes or so.

Return the chicken to the pan and add the corn, enchilada sauce, RoTel, and the chicken stock. Bring everything just to a boil. Reduce the heat and simmer for 20 -30 minutes.

Add the drained beans and heat for a few minutes longer.

Mix the masa harina with 1/2 cup of the evaporated milk until a smooth paste forms. Set aside. Pour the rest of the milk into the soup and stir to blend.

Mix a little more of the soup liquid into the masa harina paste and add it to the soup pot stirring well. Continue to cook for 5 minutes or so until the soup thickens. Adjust the amount of masa to achieve the thickness that you want.

Gradually add the shredded cheeses to the pot stirring until the cheese melts.

Ladle into soup bowls and top with tortilla chips, a little crumbled queso fresco and avocado cream. Serve.

Avocado Cream: Mash 1/2 of an avocado with a couple of spoons of light sour cream. Add enough fat free half & half to make it a cream consistency. Add a little chili powder and ground cumin and drizzle a bit on each bowl of soup
Our early shades of Winter aren't going anywhere soon. This is just the beginning. Soup will be filling the kitchen with warmth, flavor, and love for months to come.