When I was growing up, my mother would cook Pork Tenderloin often. It was the 50's and she would get it from the butcher at the Bonnie Bee. He did all the work of pounding it into thin cutlets. She took these lovely slices home and dredged them in flour seasoned with Lawry's Salt. Fried in Crisco, in her electric fry pan, and usually served with mashed potatoes, it was heaven on a plate. That was then…this is now. My approach is lighter and healthier but, the result is still heaven on a plate.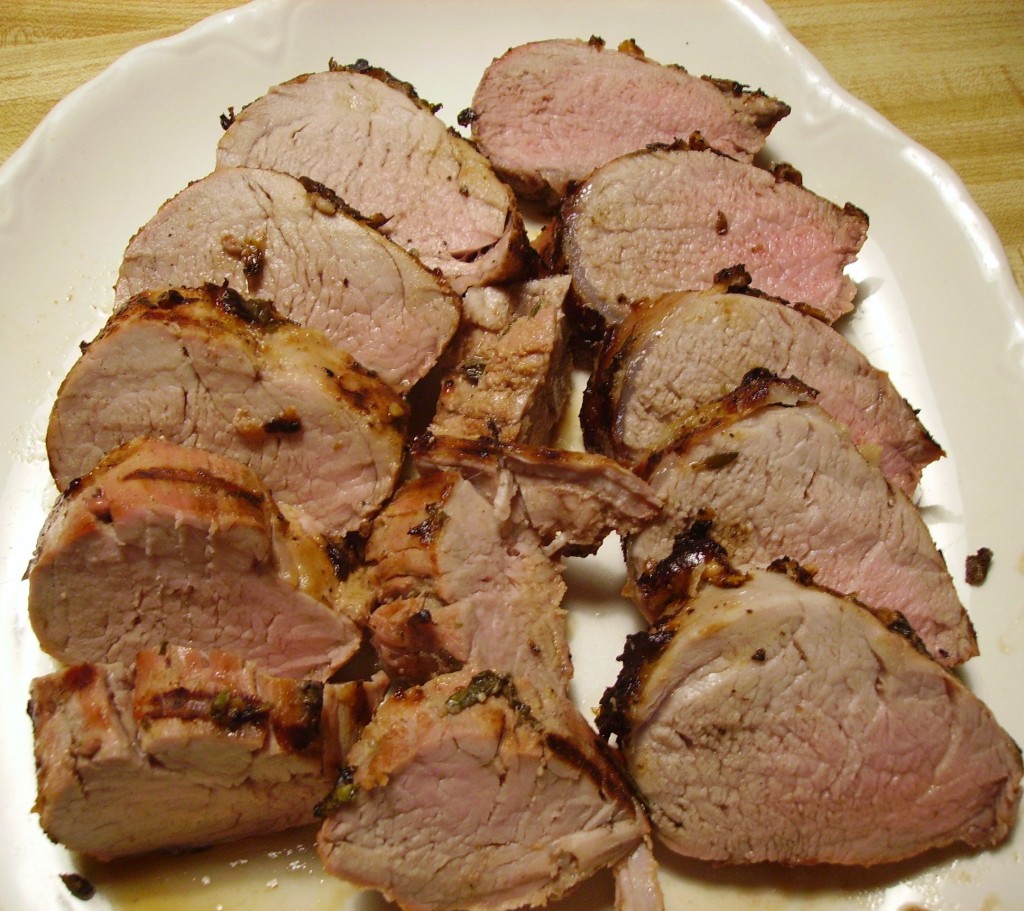 Why do I Love Pork Tenderloin?                                                                                                                     It is just the right size: Weighing in at right around one pound it is the perfect size for two people with enough leftover to make a fabulous lunch the next day.                                    It is relatively cheap: the going rate around here is somewhere around $3.00 to $4.00 per pound. That's cheap for 2+ servings of deliciousness in my book.                                                     It is lean: cuddled deep inside the loin, it has little visible fat and is as tender as pork comes.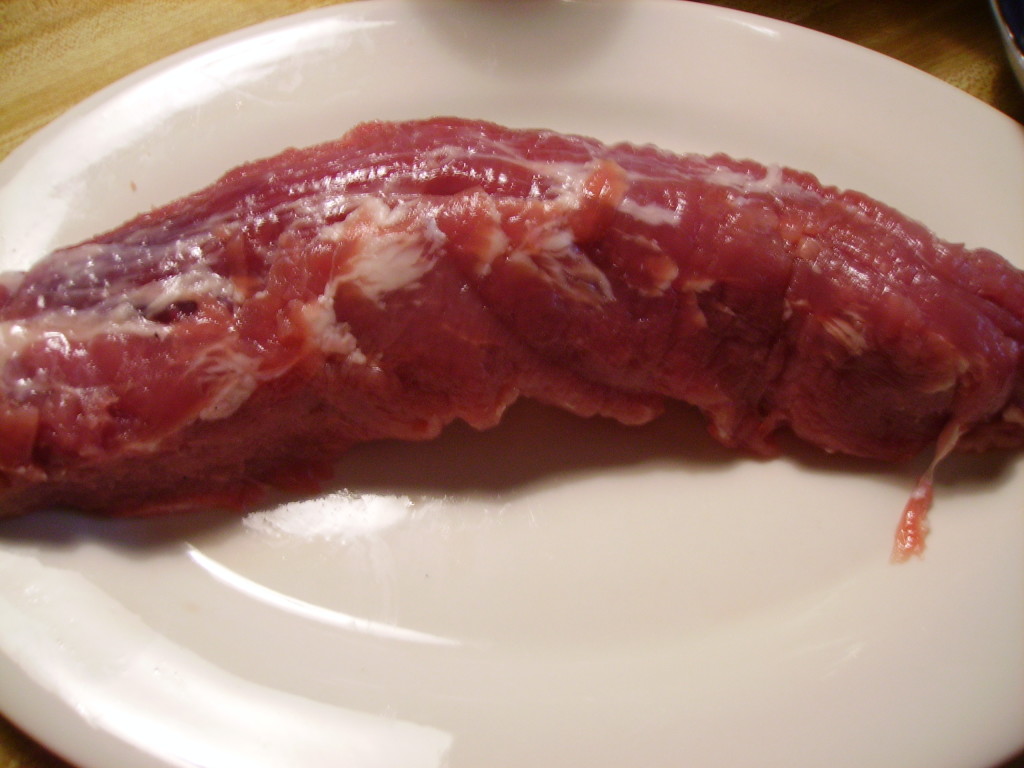 It is a perfect blank canvas: it loves rubs and marinades,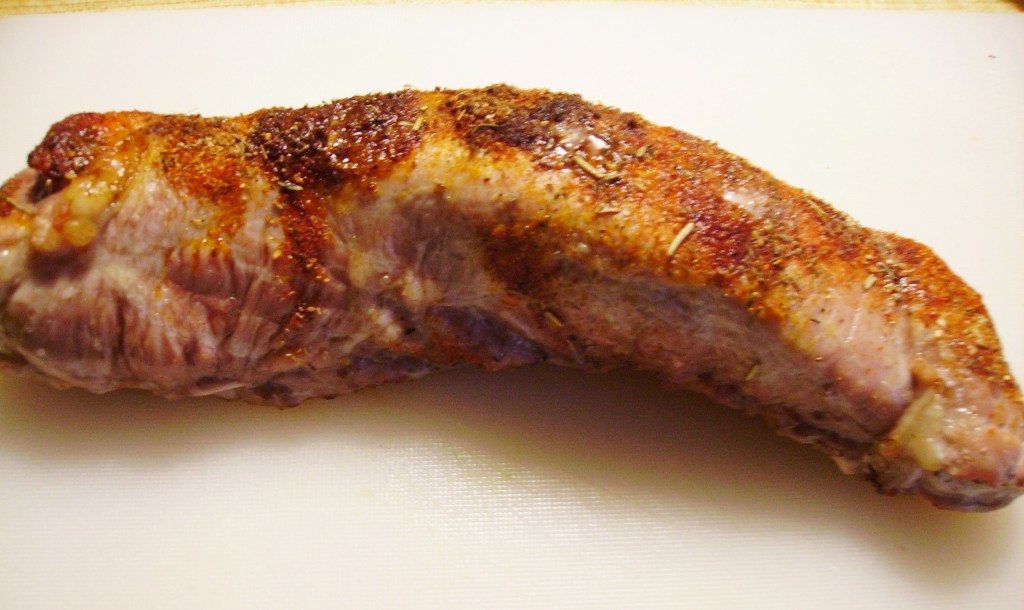 and it can be grilled, roasted or sautéed.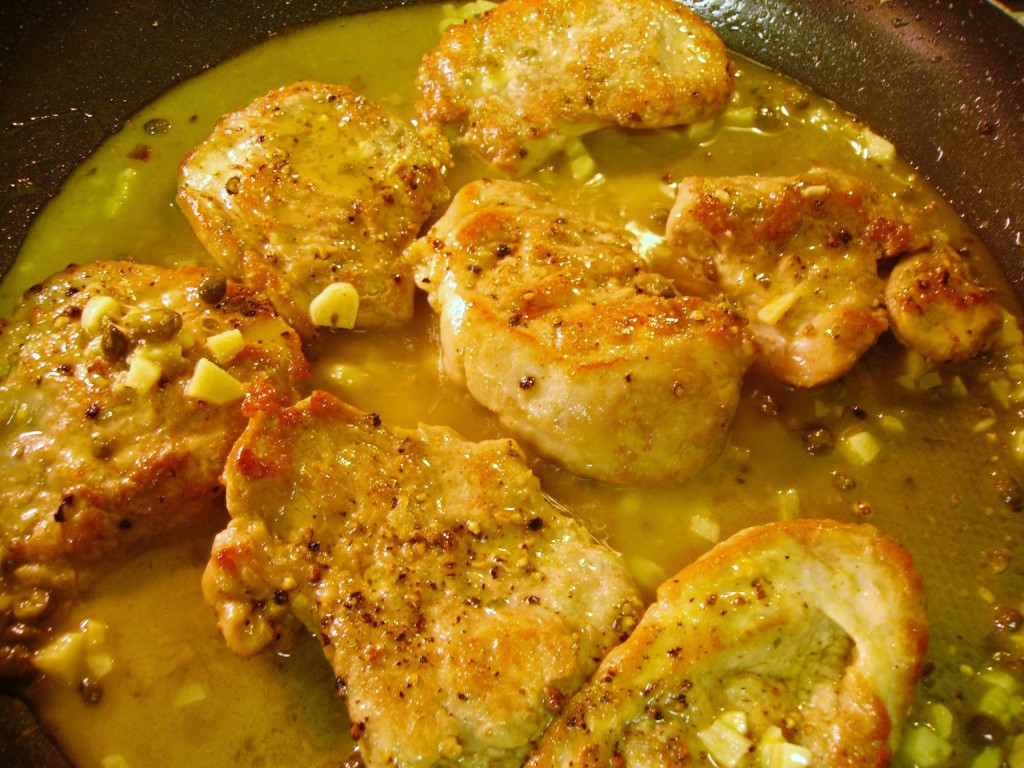 With a little patience, you can even stuff it.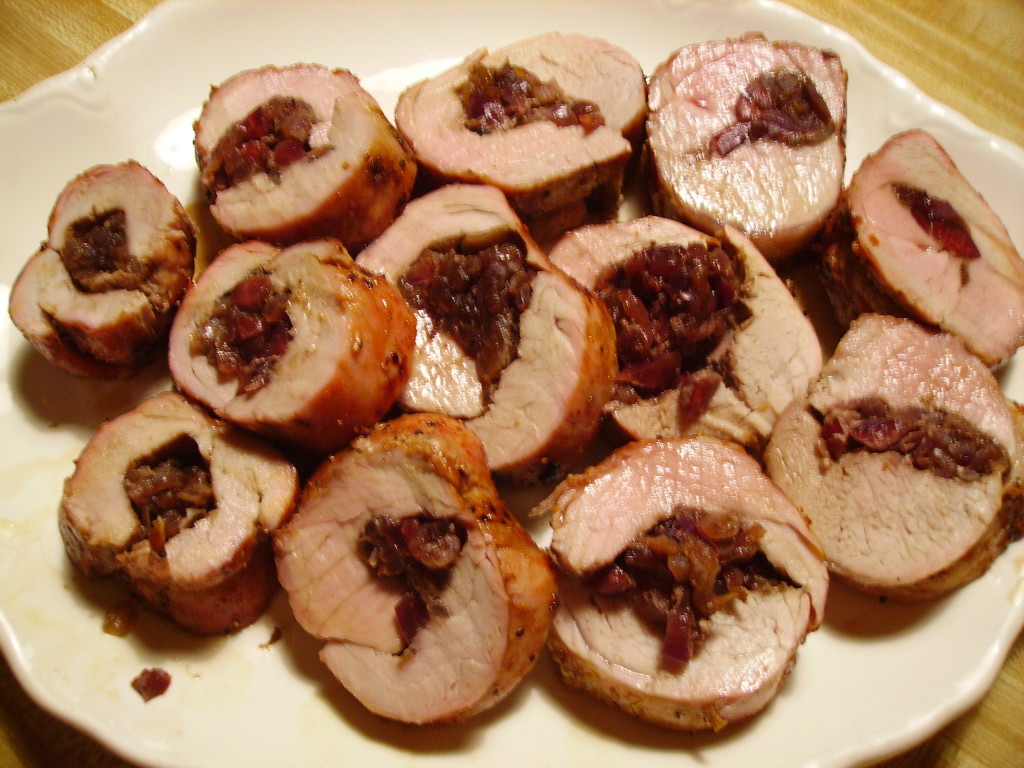 I think my favorite preparation however, is cooking this lovely little morsel whole. And I'm torn as to whether I like it better roasted or grilled. So, I'm sharing recipes for pork tenderloin both ways. The grilled version is more of a guideline than a formal recipe. The oven recipe is more specific and features smokey bacon that adds tons of flavor as well as an insulating robe of moistness.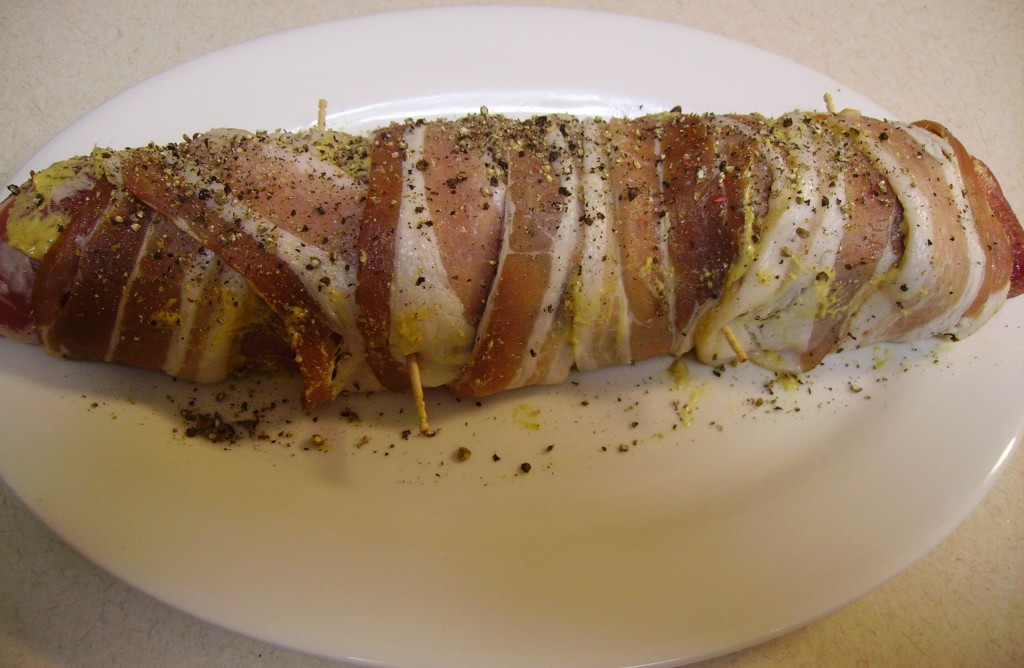 The grilled version gets flavor from, well, the grill, and retains its juciness with careful supervision ( a little olive oil helps, too).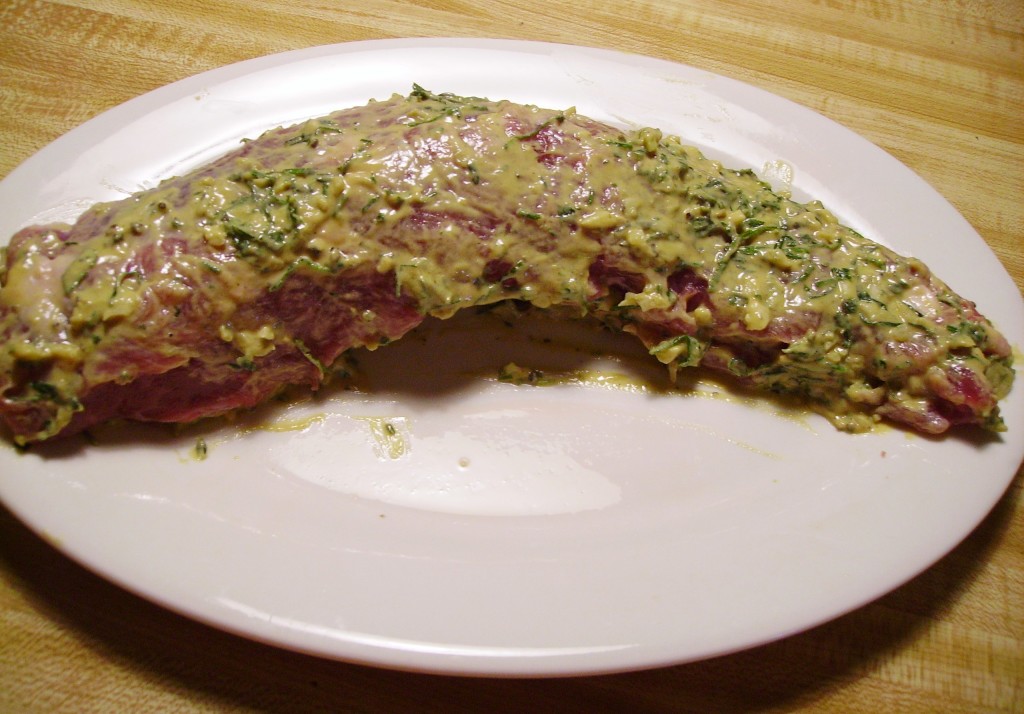 Now, back to the roasted tenderloin. The inspiration for this recipe came from my Doubleday Cookbook. I've shared my long-term love affair with this two-volume gem before. It is still one of the best cookbooks I've ever used. The recipe is Roast Pork A La Boulangere;  potatoes, onions and pork prepared as a French baker's wife would do it. This is usually done with a bone-in pork loin roast that results in succulent meat served with potatoes and onions that have roasted in the pork fat and juices. It is comfort food on steroids and probably not the healthiest of meals, but it is wonderful.
Substituting the pork tenderloin reduces the fat and cooking time tremendously. Yes, there is bacon, but it's only two slices and the flavor they give to everything is more than worth the indulgence. Pork tenderloin cooks very quickly, 20 to 30 minutes in a hot oven is all it takes. The potatoes and onions take longer than that, so I gave them a head start. Salt, pepper and a drizzle of olive oil was all that I added.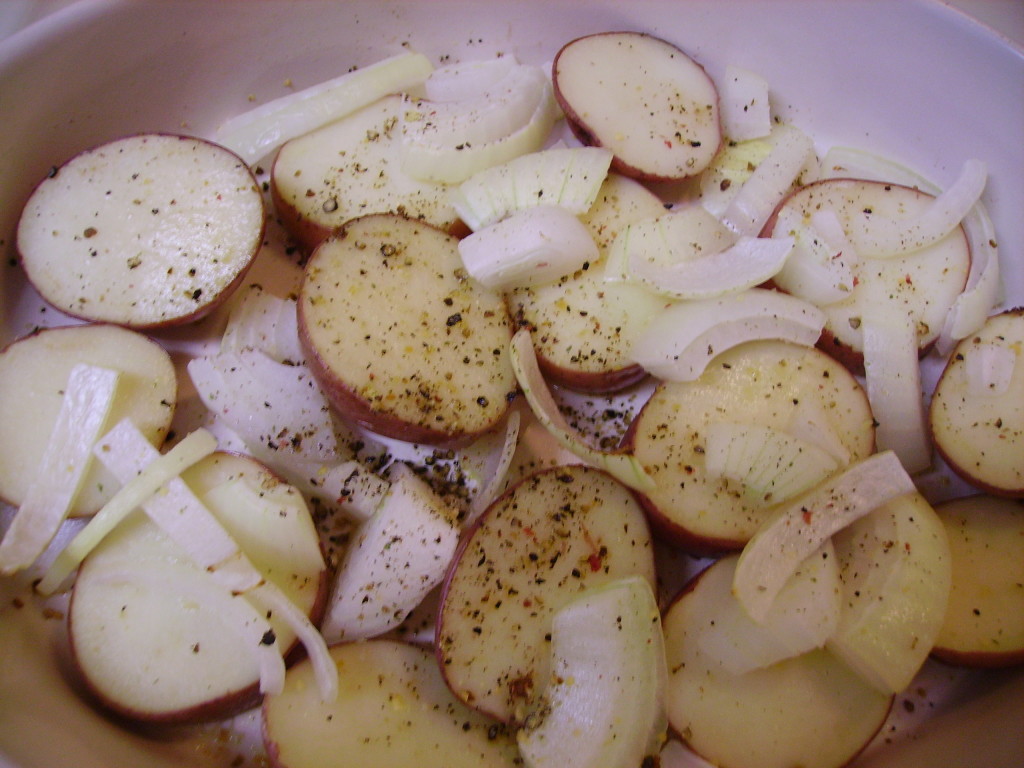 I let them roast for 30 minutes at 375 degrees. While that was happening, I spread some Dijon mustard on all the sides of the pork. I wrapped the bacon around the little torpedo, securing the strips with toothpicks. Some freshly ground pepper and it was ready to sit high atop the partially cooked potatoes.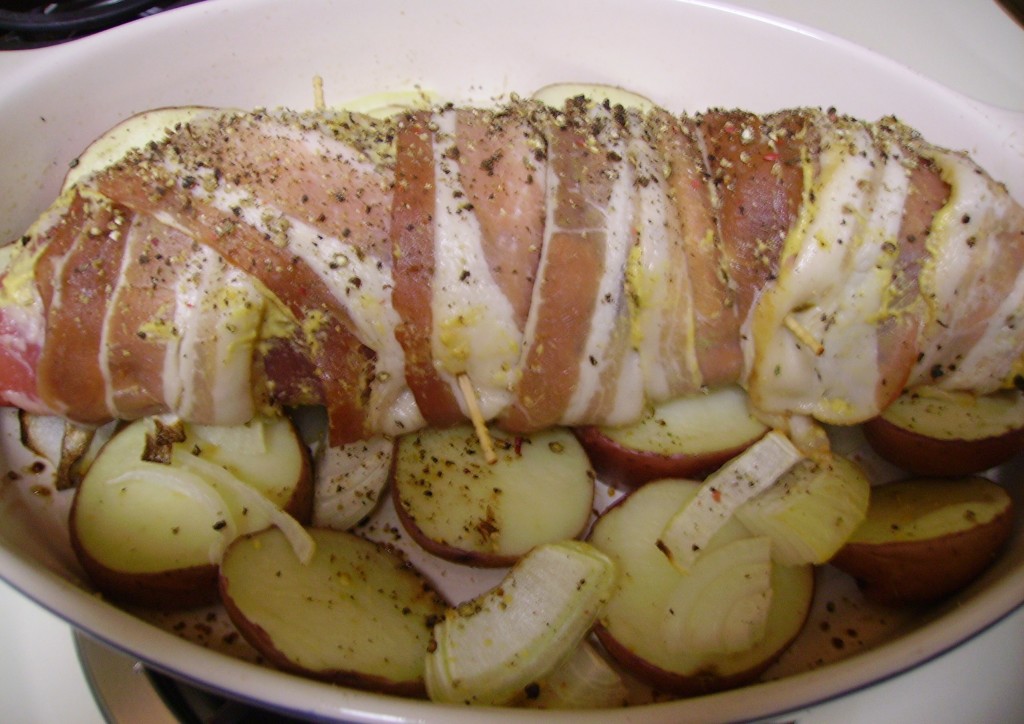 It only took 25 minutes for the pork to cook. I strongly recommend using a meat thermometer. Current guidelines recommend an internal temperature of 145 degrees. This results in juicy slices with just a hint of pink.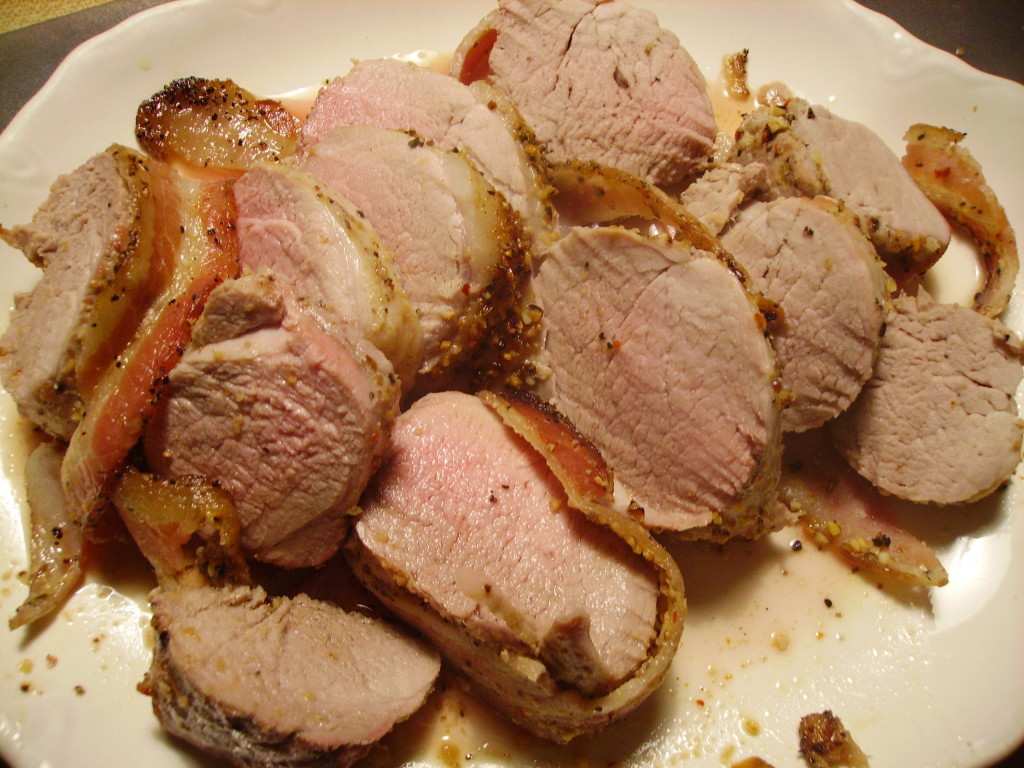 Instructions
Heat oven to 375 degrees. Lightly coat a baking pan with cooking spray. Combine the sliced potatoes, onions, and garlic in the pan. Add the olive oil and toss to coat. Add 1 teaspoon of coarsely ground pepper and a pinch of salt. Roast for 30 minutes.

While the potatoes roast, prepare the pork. Lay the bacon strips crosswise on a cutting board. Brush a little of the mustard down the center of the bacon. Brush mustard on one side of the pork. Lay the pork in the center of the bacon mustard side down.

Brush the remaining mustard on all the other sides of the pork. Wrap the bacon around the pork at a slight diagonal. Fasten with toothpicks. Sprinkle the remaining pepper on all sides of the pork/bacon bundle.

Remove the pan from the oven. Place the pork on top of the potatoes and return it to the oven and roast for about 20 -25 minutes.

Check for doneness with a meat thermometer after 20 minutes. The internal temperature should be 145 degrees. Continue to roast, checking often for the correct internal temperature.

When the meat is cooked, remove the pan from the oven. Transfer the pork to a warm platter, cover loosely with foil and allow to rest for 10 - 15 minutes.

Remove the foil and cut into thick slices. Serve with the potatoes and onions.
While the roasted version is richly delicious,the grilled version has just as much to offer. As I've said, this blank canvas takes to anything you want to put it in or coat it with. This is a non-recipe, recipe. I've slathered it in mustard, soaked it in teriyaki, rubbed it with spices and tied it with herbs. These are suggestions that you can use to create your own pork love. Any marinade that strikes your fancy will work. The same goes for herbs, spices, and wet rubs, too.
A word of warning here: Pork tenderloin is very lean. Read that to mean it can go from wonderful to burnt and dry in a matter of minutes. Once the meat is on the grill, designate a responsible guardian. For even cooking and browning, turn every 4 or 5 minutes and move it around as needed. Keep that meat thermometer handy and check for the magic 145 degrees at the 20 minute mark. Continue to turn and check until that temperature is reached. Bring the pork in and allow it to rest before slicing. Partner it with any sides of your choice and enjoy the love.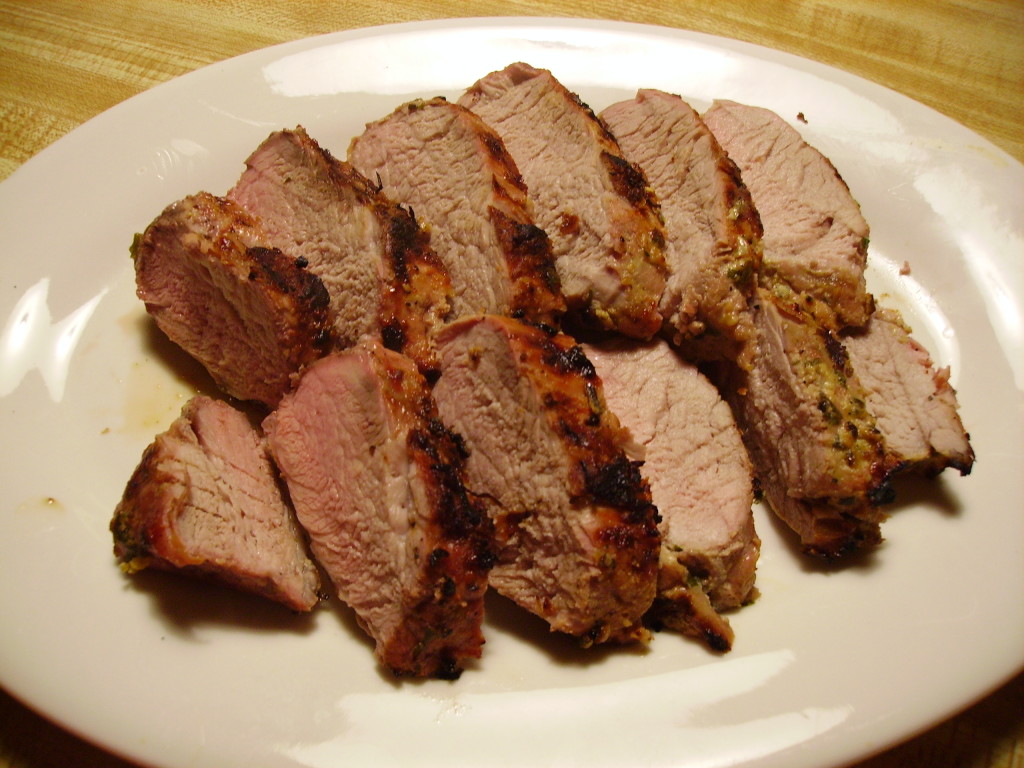 I keep a small stash of these little bundles of joy in my freezer. Every time I cook one it is a new adventure. There are so many directions to take this delight in that I know I'll be sharing for a long time to come. I hope that you will, too.