The Midwest has seasons. Four very distinct ones to be exact. Here changes aren't subtle, they are sudden and intense. Humidity shows up one day unannounced and it's summer. The leaves change color seemingly overnight and it's fall. The first frost comes out of nowhere and winter is upon us, Then one day you wake up to puddles where piles of snow used to be and it's spring.
The Vernal Equinox is a few days away, but here, in my part of the Midwest, spring arrived last week. A week that started with down coats and scarves, ended with light sweaters. Early in the week outdoor activities involved scraping ice off windshields and brisk walks to get out of the cold. Was that Monday? By week's end there were bicyclists peddling their spandex covered butts down the road. People were outside walking in shirtsleeves and enjoying it. Children were playing outside joyously unbundled. That's how spring starts here and after a tough winter we all revel in it.
Everyday on the bus, I ride by fields of corn-stalk stubs that are hosting nothing but the bold Canada Geese and brave Mallards. These optimistic fowl nibble at the few corn kernels missed at harvest or bob in puddles of melted snow for some forgotten morsel. There are tastier things Spring has to offer with its own menu of foods. Eating fresh and local is now a fine art. While nothing is actually sprouting in our still slightly frozen Illinois ground, foods like strawberries, beans, and peas are being sourced closer to home. As the saying could go, it's always spring somewhere. This is true of that iconic harbinger of spring, asparagus.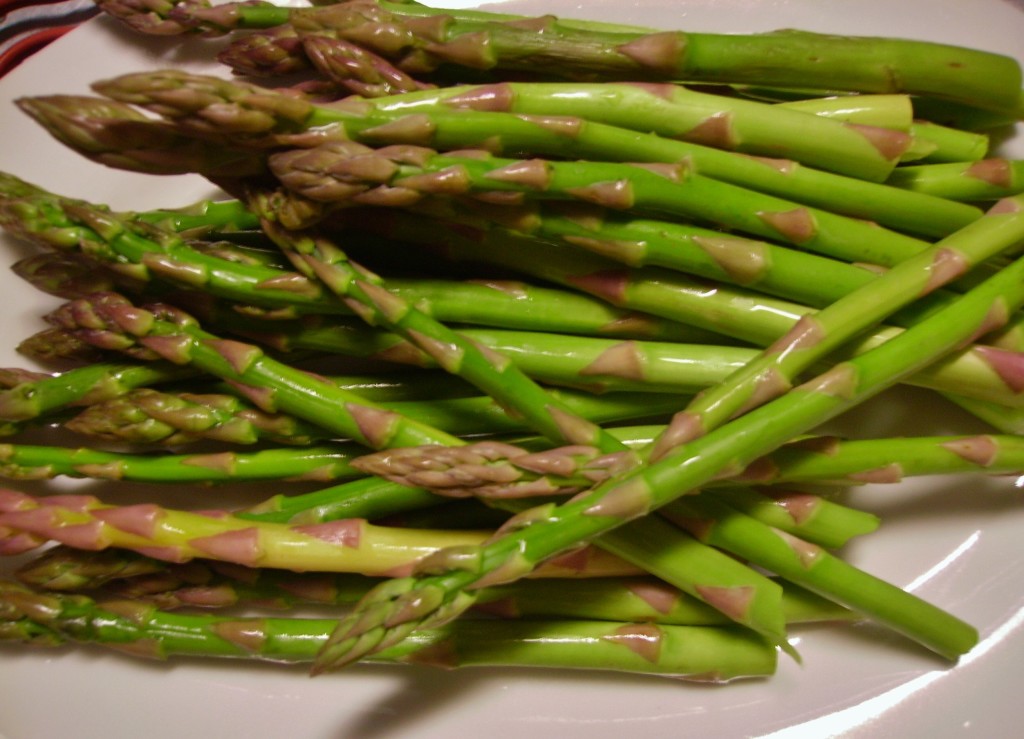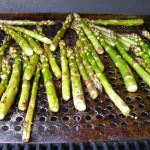 I must confess that I do eat it in the non-spring months, but it always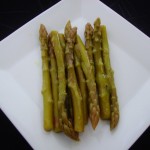 begins to taste wonderful as the air starts to warm up. It is a delicious and nutritious vegetable that lends itself to so many preparations. I've extolled its virtues here many times. Sharing adventures in grilling, roasting, and even pickling. I usually allow this magnificent spear to stand alone as the perfect side dish to enhance a meal, but sometimes, especially when it comes from far away, it is the perfect addition to a main dish. That's how Lemony Asparagus with Chicken and Penne came to be.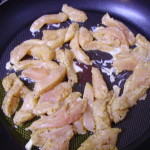 Lemon is a wonderful flavoring agent. It adds zing, acid and a fresh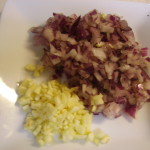 fruity taste of sunshine to everything it touches. I carried this flavor into several levels of this dish. it started with some chicken breast bits that I let chill out with some lemon pepper seasoning. This was the salt free variety so there was no danger of the chicken "cooking" before its time. A quick saute in a large fry pan and it was ready to go. It sat on the sidelines while the vegetables took over. A good amount of red onion and slightly more than a little garlic joined in. A touch of olive oil kept everything moving and when things got a little tight some chicken broth loosened it up. Finally it was time to add the asparagus and I added a lot of it. This dish is about spring after all.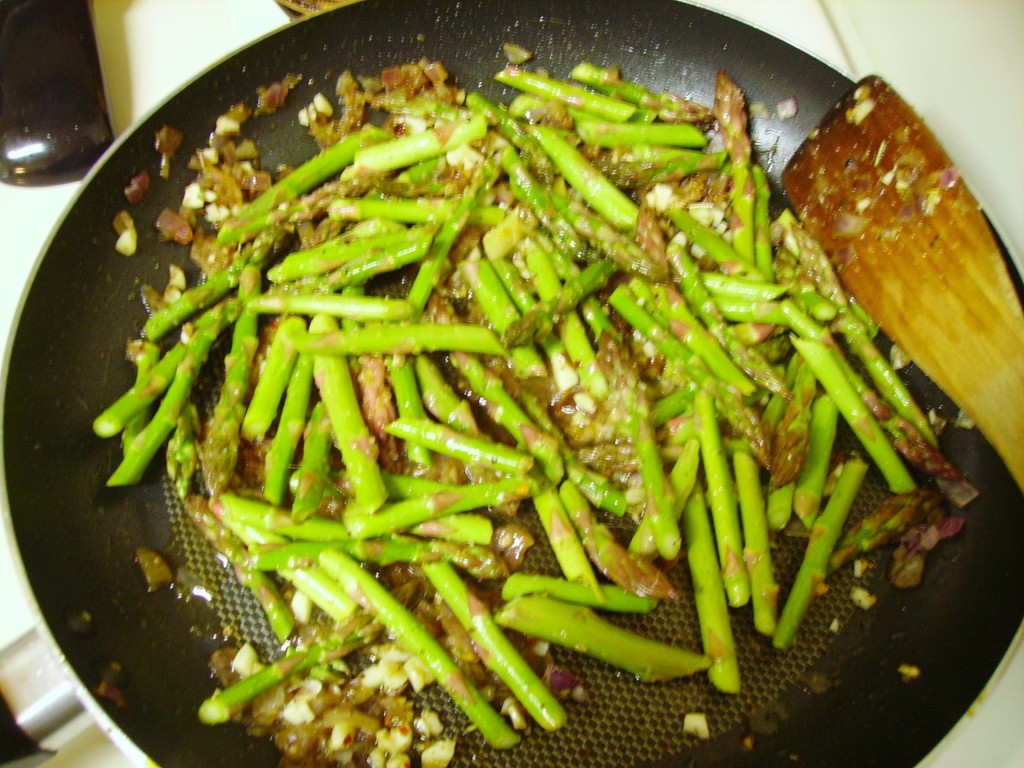 My pasta of choice was a whole grain penne and I used just over a cup of dry to serve two.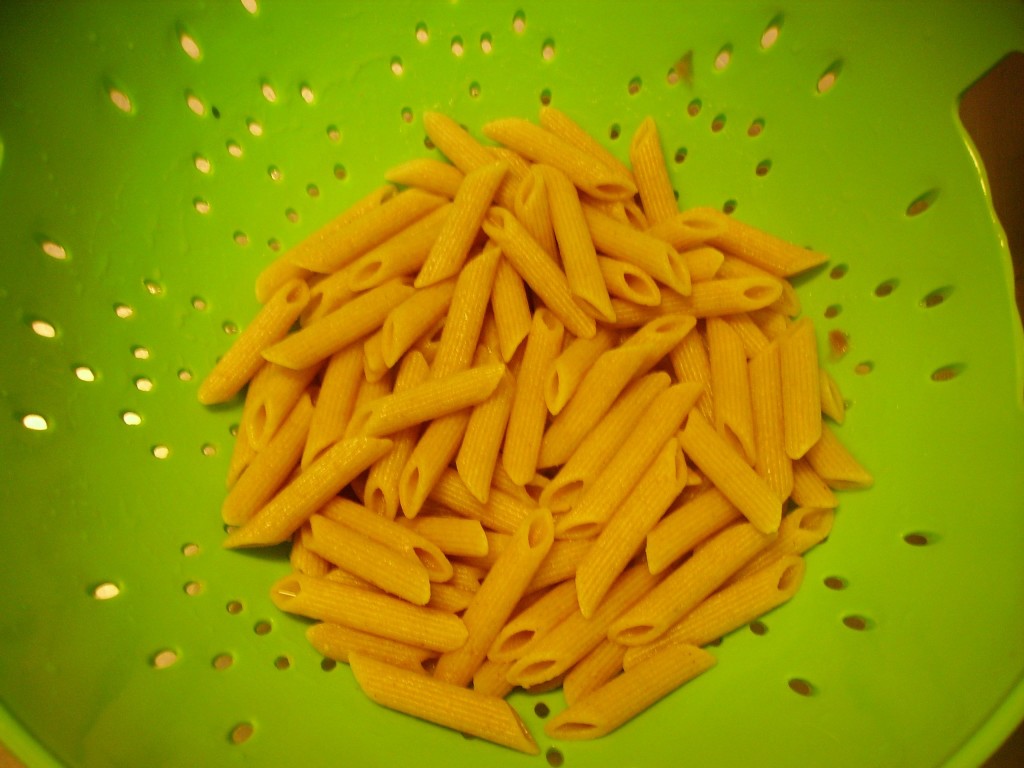 I wanted to continue on that lemony sunshine theme, so the sauce included the zest and juice of a whole lemon. The complimenting sauce flavor came from dry vermouth though chicken broth could also fill the bill.  A generous grinding of Italian Herb Seasoning (McCormick Grinder once again), some grape tomatoes, and kalamata olives rounded things out.
When it was time to serve, I added a sprinkling of feta cheese. The result was a dish that felt like spring in the Mediterranean.  Lots of fresh vegetables, a little lean protein and some whole grains to tie it together made this a poster child for the diet that bears the name. Give this one a try while asparagus is having its heyday.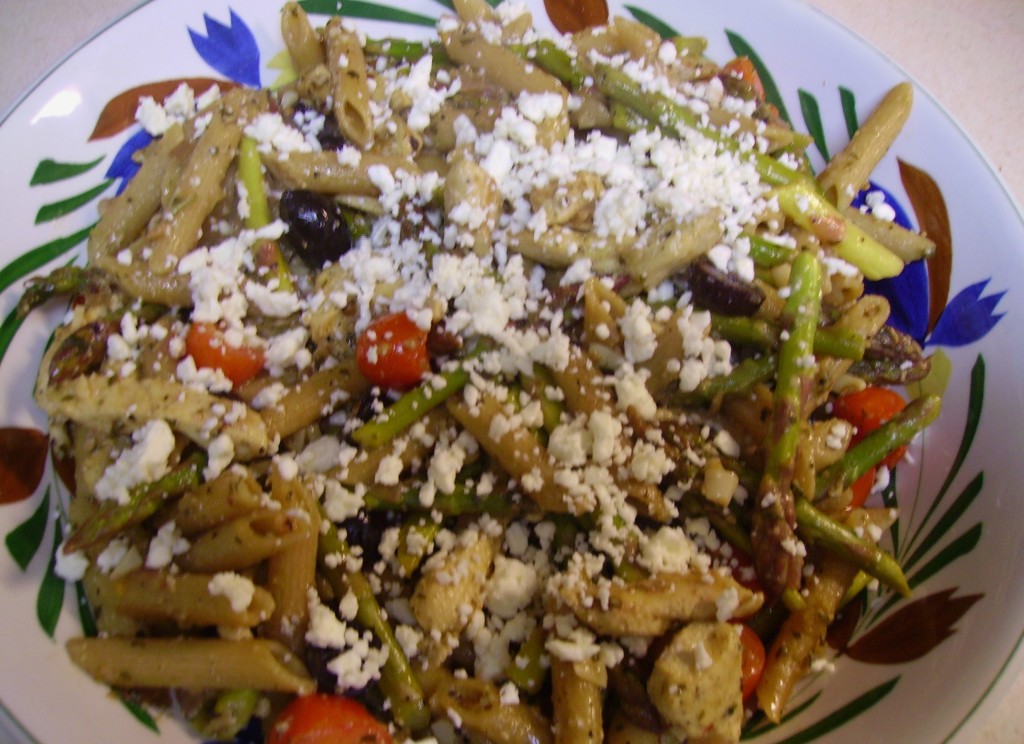 Instructions
Toss the chicken with the lemon pepper seasoning. Cover and let marinate for at least 30 minutes or up to 4 hours in the refrigerator.

Heat a large skillet over medium high heat. Add the olive oil and swirl to coat the bottom of the pan. Add the chicken and cook for 4 minutes or so. The chicken should be light golden. Remove the chicken from the pan and reserve. Leave the drippings in the pan.

Add the onions to the pan and saute for 3 minutes or until the onions begin to become translucent. Add the garlic and cook for another minute or so.

While you prepare the vegetables, cook the pasta in boiling salted water for 2 minutes less than the package directs. Drain and set aside.

Add the asparagus to the pan and cook for 3 - 4 minutes. Toss frequently to insure even cooking. Add a little chicken broth if things seem dry.

Add the vermouth (or broth) and the juice of the lemon to the pan. Lower the heat slightly and allow to cook for 3 minutes or so.

Add the Italian seasoning and the lemon zest, stirring to combine. Return the chicken to the pan. Toss to mix evenly.

Add the olives, tomatoes, and pasta to the pan and continue to cook 3 minutes or so until everything is heated through. Taste for seasoning and add salt and pepper if needed.

Spoon the mixture into a serving bowl and sprinkle with the feta cheese and serve.
The weather is back in the 40's this week. Nights are cool and mornings are chilly but, I believe we've made the leap and spring is not just around the corner but right next door.