When Harry met Sally she always wanted things "on the side" I've spent a lot of time sharing recipes for great main dishes and sides. Sometimes I include a garnish or topping, but for the most part I present my recipes"naked" or with the sauce served separately. This does not mean that I do not like toppings on my food. Often it's because my healthy eating practices make me want rich toppings "on the side." I do make and enjoy toppings on occasion and its high time that I share some with you.
Toppings can be the dressing on a salad, the crowning touch on a vegetable, or a sauce that enhances an entrée. It can be a garnish that adds that irresistible touch to something. Looking back in Mama D's Archive of Love, I did find a few recipes.
The Orange Mocha Barbecue Sauce that topped some ribs last summer was wonderful and really made the ribs sing an octave higher. A lightened up vinaigrette has given life to many a salad with a lot less fat but plenty of big flavors. Mama can't rest on her laurels so I've come up with a new idea that will be perfect for summer's lighter fare. I've also put a recipe together for an avocado dressing that would make an old shoe taste good.
First up, that light topping. I was grilling some sweet potatoes a few days ago and wanted to top them with something. I wanted to keep it on the light side as well as use a lime whose time had come. Since the whole meal had a southwestern theme, I thought I'd use some cilantro from the garden.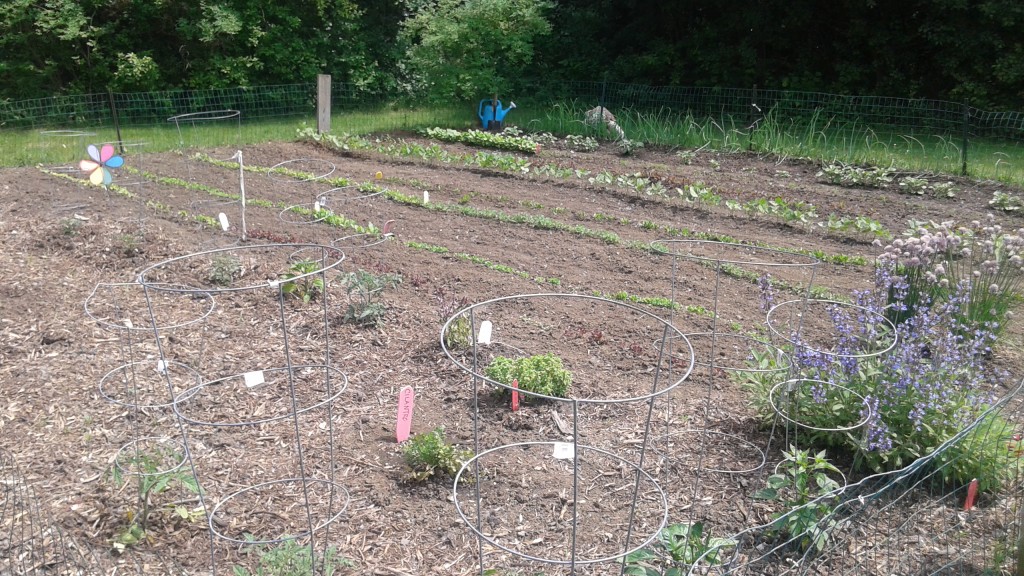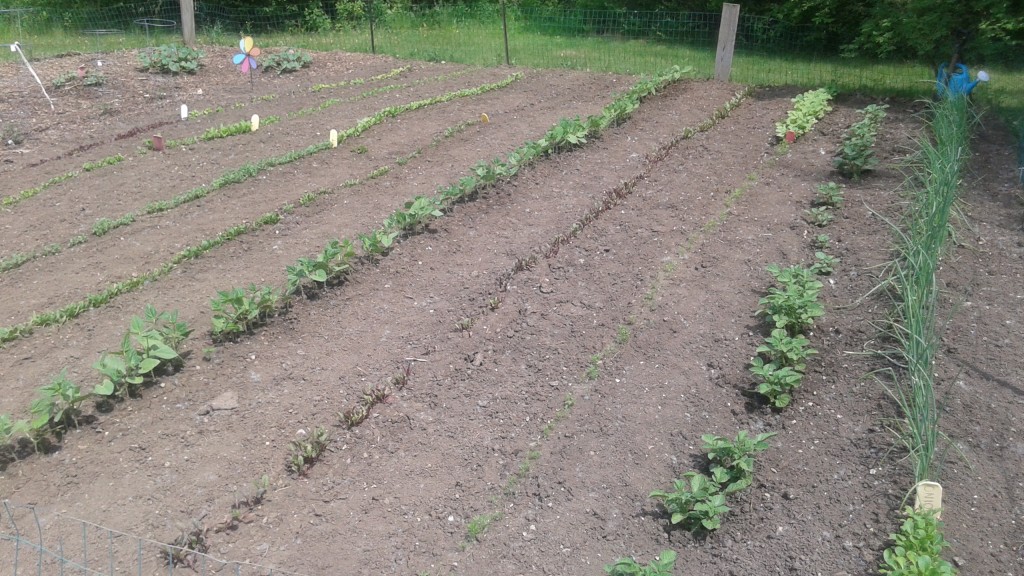 Speaking of the garden…we have lots of little lettuce shoots, a hardy batch of radish leaves and budding tomato and pepper plants. That's the nature of gardens; they grow just enough to get you excited and slow enough to make you appreciate the time involved.
Back to what was to become a Cilantro Lime Yogurt Sauce. This was super easy and will be super easy to adapt to other flavors and dishes. A carton of plain non-fat Greek yogurt, a handful of chopped cilantro and the juice and zest of a lime were all I needed to make a refreshing sauce that was great on the sweet potatoes and found its way onto the chicken and zucchini as well.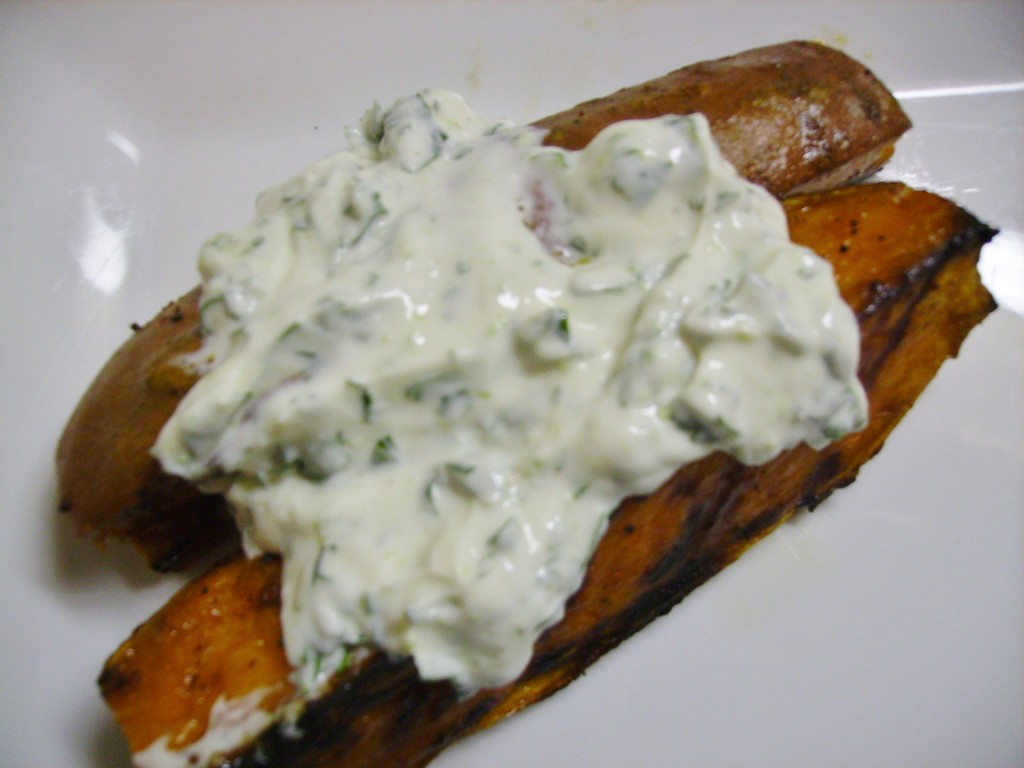 I added a little Agave Syrup to tone down the sour and a pinch of Chipotle Powder to crank up the heat. I'll make this easy and call it a non-recipe recipe. Those are the measurements I used and I'm sticking to them.
The Avocado Buttermilk Dressing was another spur of the moment idea inspired by what was on hand. A ripe avocado, some buttermilk and the desire for something that was like guacamole but really not.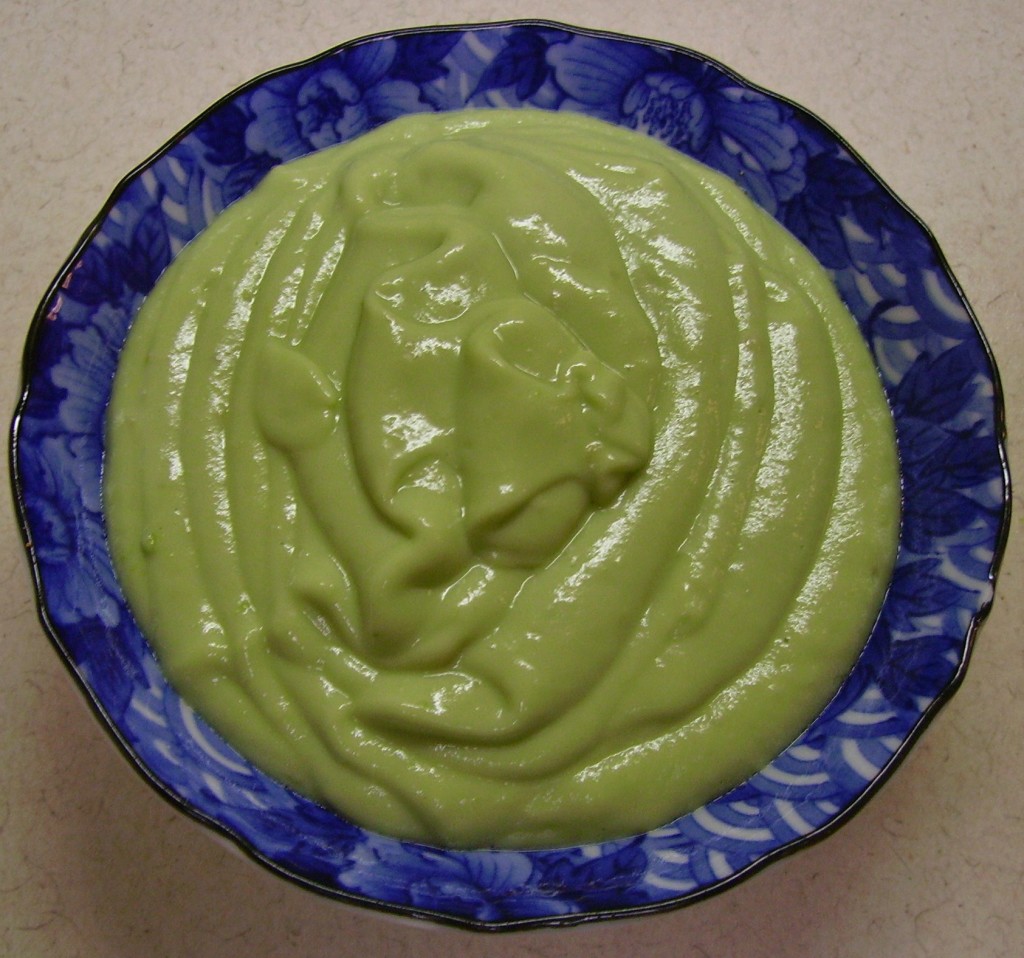 I wasn't sure if I was making a dip, a soup, or something entirely different. The avocado flesh and buttermilk went into a bowl. I heated some garlic in a little olive oil to tame the flavor. This is a technique I use often as I'm not a fan of raw garlic (nor is my stomach). A little lemon juice brought out all of the flavors. A few seconds contact with my immersion blender and it was ready. It was absolutely delicious. So good in fact that I couldn't relegate it to being "on the side."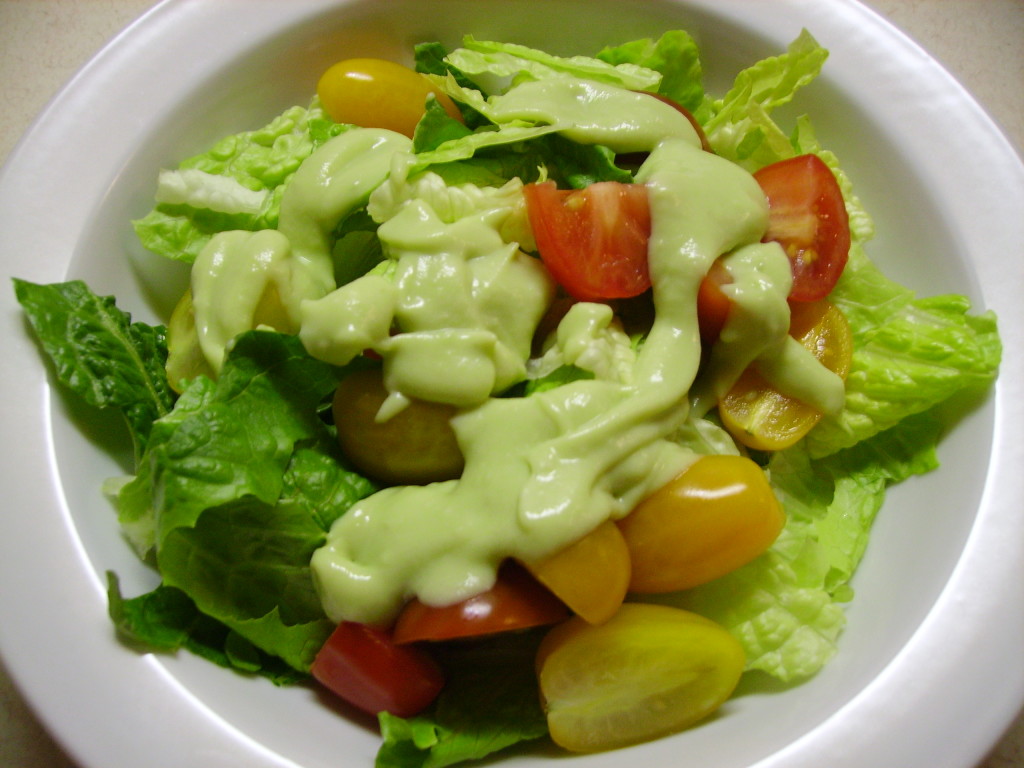 The recipe is a blank canvas that would enjoy the company of any herbs and spices of your choosing.
Ingredients

Servings: Cup

Instructions
Heat a small fry pan and add the olive oil, swirling to coat the bottom of the pan.

Add the garlic and saute for 2 minutes or so. The garlic should be fragrant but not brown. Remove from heat and allow to cool for a few minutes.

Scoop the avocado flesh into a deep bowl or the pitcher of a blender. Add the buttermilk and cooled garlic and olive oil mixture.

If using the bowl, blend with an immersion blender until smooth. If using a blender, whirl until smooth.

Add the herbs and spices, if you choose, along with a pinch of salt. Whirl/blend one more time and give it a taste.

Adjust the seasonings to your liking and transfer to a bowl or jar with a tight fitting lid. Refrigerate for an hour or so to let the flavors get better acquainted.

Serve as a dressing on salad, a sandwich spread, a dip for veggies or chips, a topping for chicken, or just lick it off of a spoon.
On the side, on top it's all relative. Use these ideas as a springboard to your own sauce inspiration. A little something extra may be the perfect addition to lighter summer meals.