I'd like to introduce the newest addition to "Casa Diehl"- a Uniflame 15,000 BTU gas grill. I am well aware that this is commonly known as a "tailgating grill" but when your outdoor space is approximately 10 feet by 5 feet and propane tank size is limited, it is making the best of a very small situation.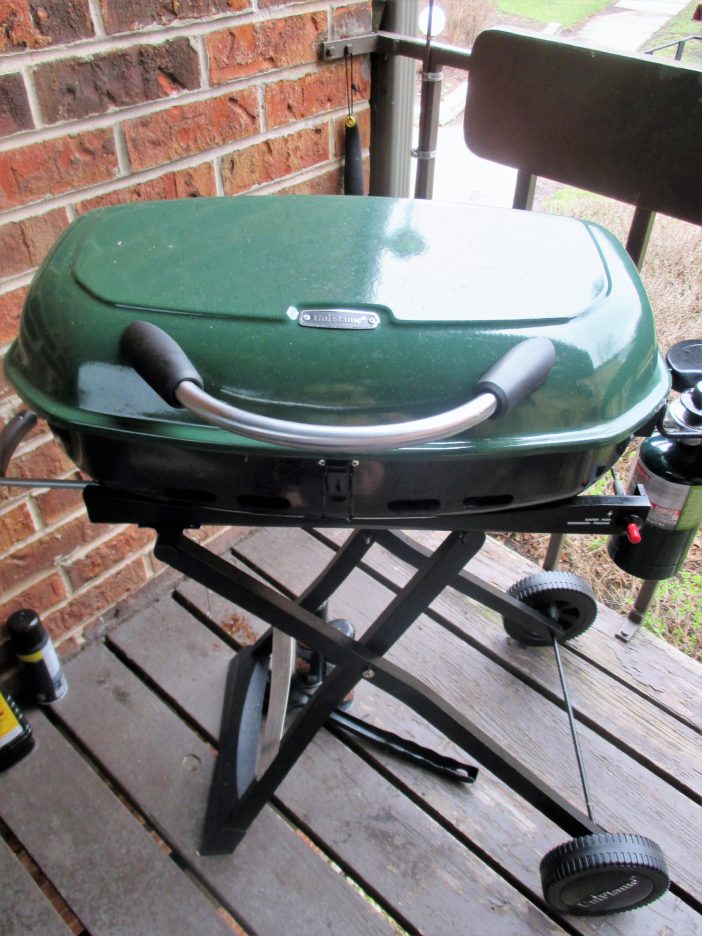 This grill is bigger than our previous grill and is more powerful. Perhaps the biggest improvement is that it is on a stand which eliminates the need to stoop and bend to grill…those of a certain age will appreciate that fact.
More heat and more space have opened up more opportunities. As the warmer weather continues to build, we will be relying on this little emerald gem more often.
While not the first dish that has come off the grill, this side dish is a good place to start. Potatoes (russet this time) and Asparagus grilled up golden brown and dressed with a Honey Mustard Dressing is the perfect accompaniment to any grilled protein. It is also one of those basic recipes that can be adapted to a garden of possibilities.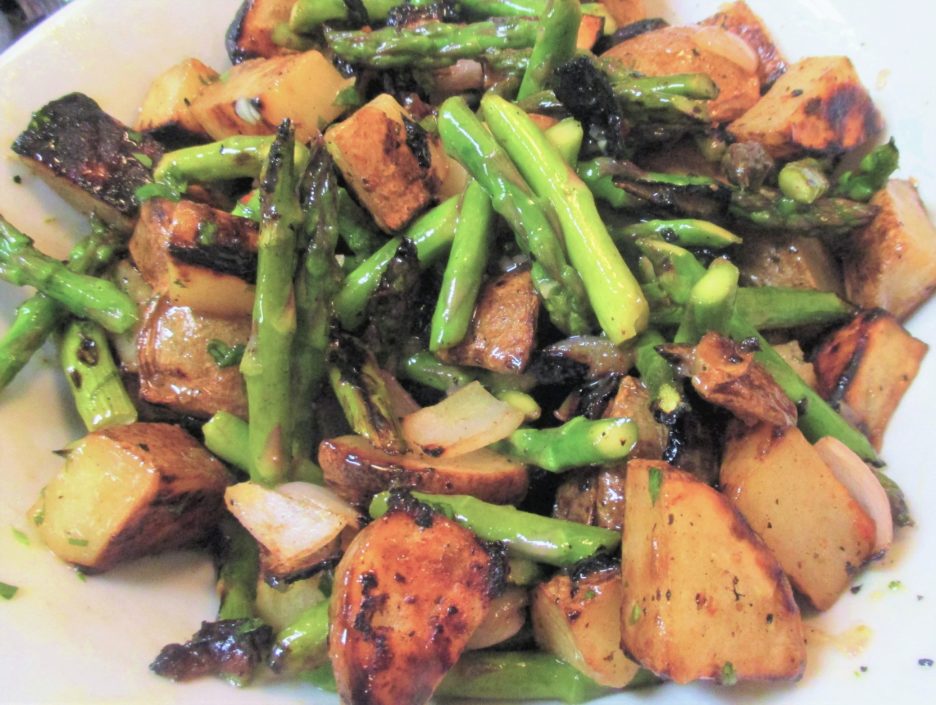 This recipe served two generously with leftovers to go into a Strata, Salad, or Midnight Snack. Adjust the amounts to suit your needs. The same goes for the type of potato you use. Red potatoes would be wonderful as would Yukon Golds…

In separate bowls, toss the asparagus and potatoes (along with the onions) with a little olive oil and season with salt and pepper. In the meantime heat a grill basket over a medium high flame.

Add the potatoes and onions to the basket and cook tossing occasionally for 10 minutes or so. The potatoes should be softening and everything should begin to look golden.

Add the asparagus to the basket and toss to combine. Continue to cook until the asparagus is tender crisp and the potatoes are tender. 5 - 8 minutes.

Transfer the vegetables to a serving bowl. Shake the dressing ingredients together in a jar with a tight fitting lid. Pour the dressing over the veggies and toss to coat. Serve.