Spring is here and thoughts of food often lead to thoughts of lighter meals and to the variety of fresh vegetables that seem to be expanding in availability every day. Peas and asparagus boldly take their place on plates everywhere, and while these are wonderful, it is also a time for all vegetables to take center stage. An easy way to do that is to  have salad as the main dish, and that is what has been happening in Mama D's Kitchen.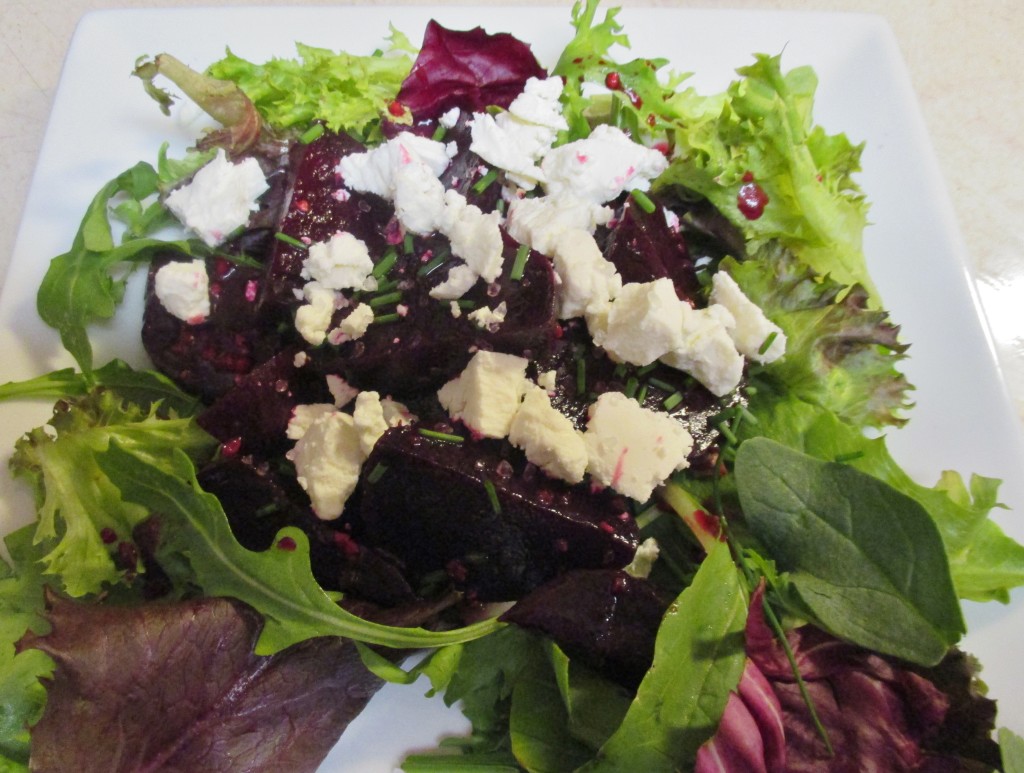 Time for a definition and a short history lesson: Salads are defined as small pieces of food that are mixed with a sauce or dressing. They have been around since early times. Greeks and Romans enjoyed "salata" as part of their meals. That Latin word basically means "salted things" and the vehicle of choice to bring that salt to the food was a dressing, usually consisting of oil, vinegar, and of course, salt. So, I guess that it is safe to say that any food that can be cut into small pieces can be a salad and Dressings are what makes the salad.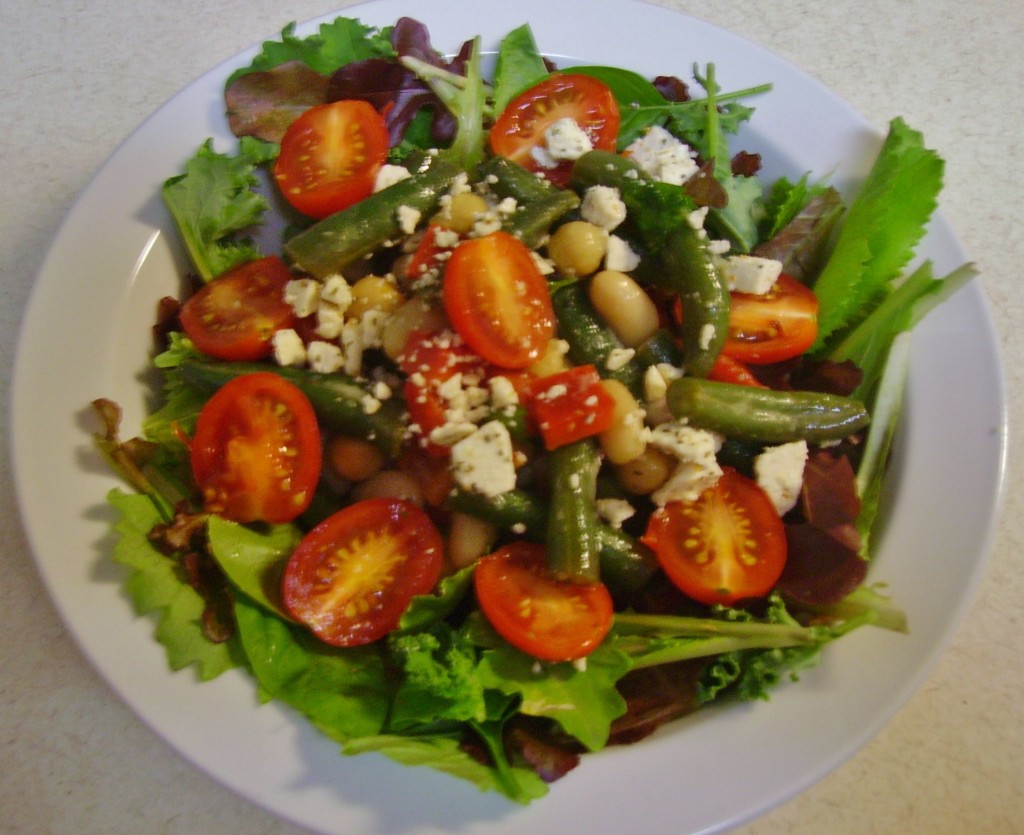 The dressings I'm sharing today all meet that basic "salata" formula. There is oil and some kind of acid, always vinegar but often some tangy citrus, too. I like my salad acid forward (and a bit lower in fat) so I tend to use a little less than the 3 to 1 ratio of oil to acid. Use the ratio that makes you happy, there are no rules. The same goes for the ingredients you choose…if you like it, use it, if you don't try something else.
First up is a Beet and Goat Cheese Salad. The leafy base is a Spring Mix so it is seasonally correct in spite of the beets (no rules, remember). Roasted red and golden beets were treated  to a warm vinaigrette. Pancetta fried up in olive oil along with a chopped shallot were the basis of this honey sweetened dressing. My vinegar of choice was Champagne, but white balsamic or apple cider would be just as delicious.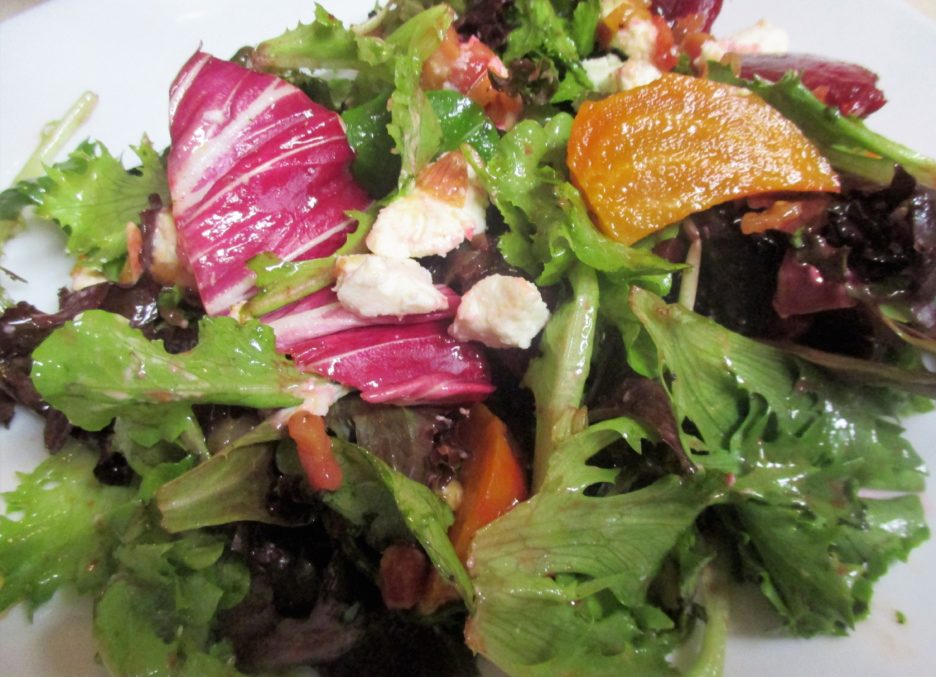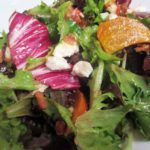 Warm Pancetta and Shallot Vinaigrette
This is great with bacon, too. Add any fresh herbs that tickle you fancy and use the vinegar that you love the most. This is great on any vegetable salad. It is very close to a classic German Potato Salad Dressing.
Ingredients
1/4

Cup

Olive Oil

4

Ounces

Pancetta

Chopped

1

Small

Shallot

chopped

1

Tsp.

Dijon Mustard

1

Tbsp.

Honey

More or less to taste

Pepper and Kosher Salt

to Taste

2

Tbsp.

Chopped Parsley

1

Tbsp.

Chopped Fresh Herbs

Of your choice, optional

3

Tbsp.

Champagne Vinegar

Or other vinegar of your choice
Instructions
Heat Olive Oil in a medium skillet. Add the pancetta and cook until it is almost crisp. Add the shallot to the pan and cook for another 2 - 3 minutes

Add the remaining ingredients and cook for several minutes to blend the flavors. Remove from the heat and allow to cool slightly. Toss with the salad of your choice.
As a kind of tribute to "salata's" Mediterranean roots, the next salad encompasses the flavors of Italy and Greece. Garbanzo beans, feta cheese and olives sit atop Romaine and are dressed with a blend of lemon, garlic, and fresh herbs.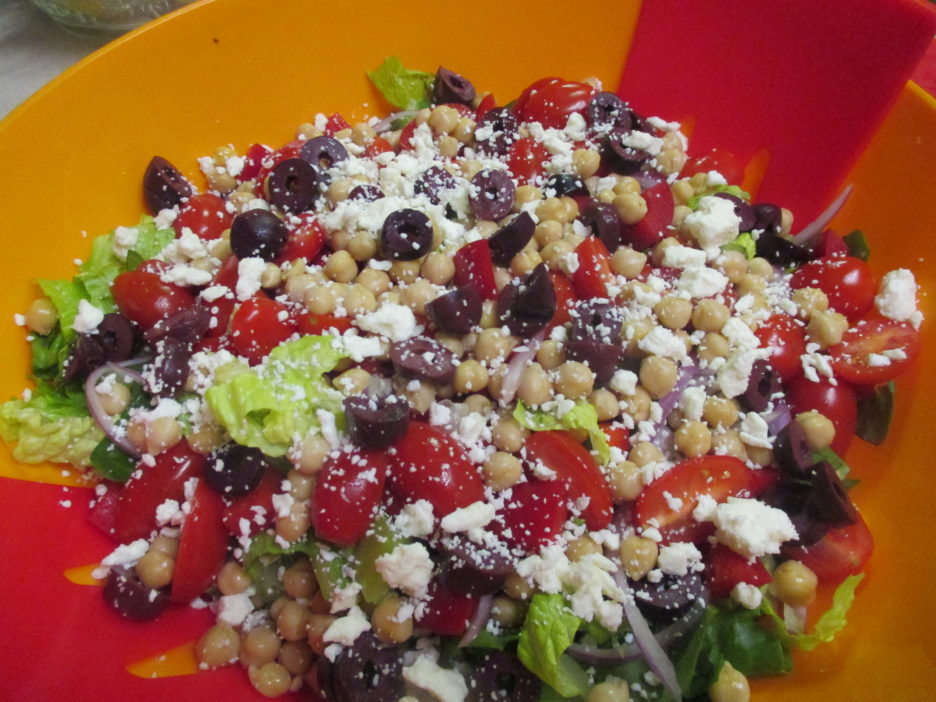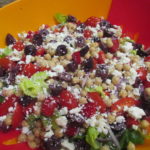 Mediterranean Vinaigrette
A twist on the classic vinaigrette with plenty of lemon and more than a hint of garlic. Add any fresh herbs of your choice. This is wonderful on a Greek salad, but it would be equally delightful as a dressing for grilled vegetable or a pasta salad. It makes a great marinade as well.
Ingredients
1

Medium

Lemon

Juice and zest

2

Cloves

Garlic

Grated

1/4

Cup

White Balsamic Vinegar

1/2

Tsp.

Red Pepper Flakes

Optional, to taste

3

Tbsp.

Chopped Fresh Herbs

Parsley, thyme, basil, or you choice

Kosher Salt and Pepper

To taste

1

Tsp.

Dijon Mustard

1/4

Cup

Olive oil
Instructions
Combine all of the ingredients in a jar with a tight fitting lid. Shake until completely blended. Allow to rest in the refrigerator for at least one hour.
Finally in a nod to the flavors of the Southwest, a Salad featuring grilled skirt steak, peppers and onions. Fire roasted corn and pepitas joined in as well. This dressing started out as fresh salsa, then lime juice, olive oil and red wine vinegar came on the scene, accompanied by cumin and ancho chili powder.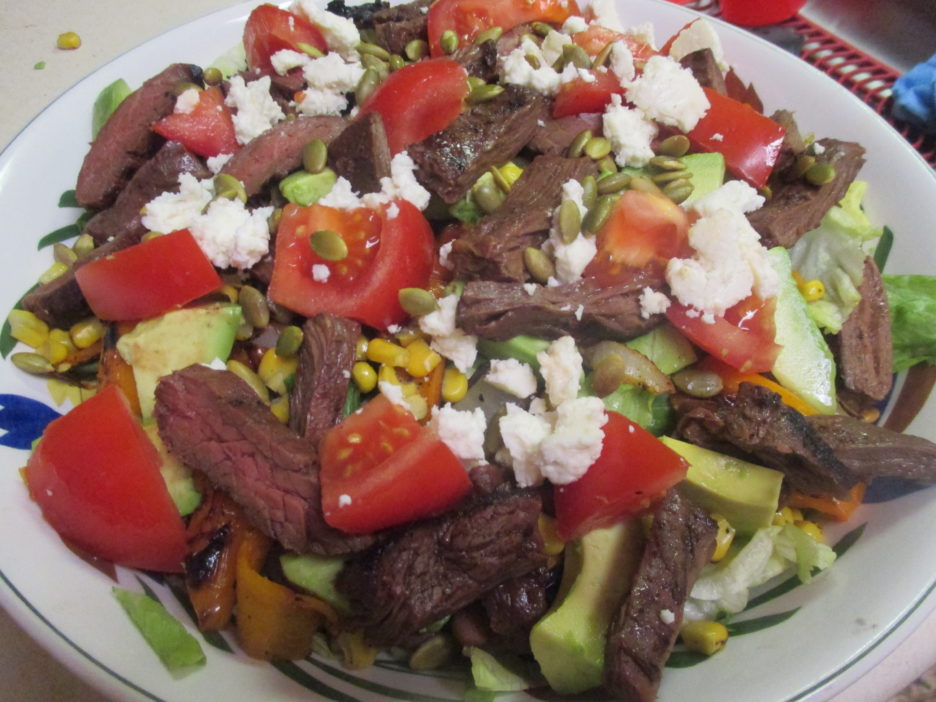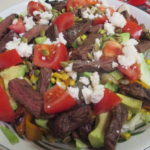 Salsa Dressing
This starts with salsa, you choose the type. Tangy lime and robust red wine vinegar join forces. Cumin and whatever type of chili powder you love come into play. Add some fresh cilantro or oregano to increase the fresh taste. This makes a wonderful marinade as well as a salad dressing.
Ingredients
3/4

Cup

Salsa

Any kind that you love

1

Lime

Juice and zest

2

Tbsp.

Red Wine Vinegar

1

Tsp.

Ground Cumin

Or to taste

1/2

Tsp.

Ancho Chili Powder

Or to taste

1/4

Cup

Finely Chopped Cilantro

1/2

Tsp.

Agave Nectar

Optional, to taste

1/4

Cup

Olive Oil

Kosher salt and Pepper to taste
Instructions
Combine all of the ingredients in a jar with a tight fitting lid. Shake until well blended. allow to rest in the refrigerator for at least 1 hour.
A few final notes: As I said before, there are no rules for the dressings here. If you like a more homogenized dressing, give the ingredients a whirl in the processor (probably not a good idea for the warm dressing). If you like a touch of sweetness or feel the need to temper the acidity a bit, try Agave Syrup. a little goes a long way,but it can bring just the right touch of sweet to make everything come together.
The weather is getting warmer each day, lighter meals are more appealing and your salad bowl is a wonderful catalyst to meals that salute the season.