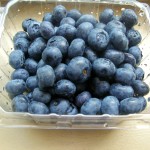 Summer is almost here and the time is right for writing more about fruit. This time I decided to focus on dessert, and yes there is more than enough room in my healthier lifestyle for dessert. Fruit just naturally adds a healthy aspect to any sweet treat. Since fruit is naturally sweet the amount of sugar added to a recipe is usually less. With some simple changes and substitutions the fat and carbs can be controlled to fit into anyone's food plan.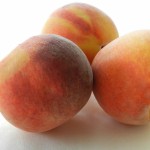 Stone fruits are beginning to show up in markets and the flavor improves almost weekly. While truly local fruit won't be here in the Midwest for several months, the source is getting closer and the quality better. Peaches, apricots, and nectarines are my favorites and I find they can almost be used interchangeably in many recipes.
I live with a pie lover. In fact, he's almost a pie fanatic. I've dutifully made him a Birthday Pie almost every year we've been together and often just for no other reason than I love him. This Lemon Chess Pie is his current favorite.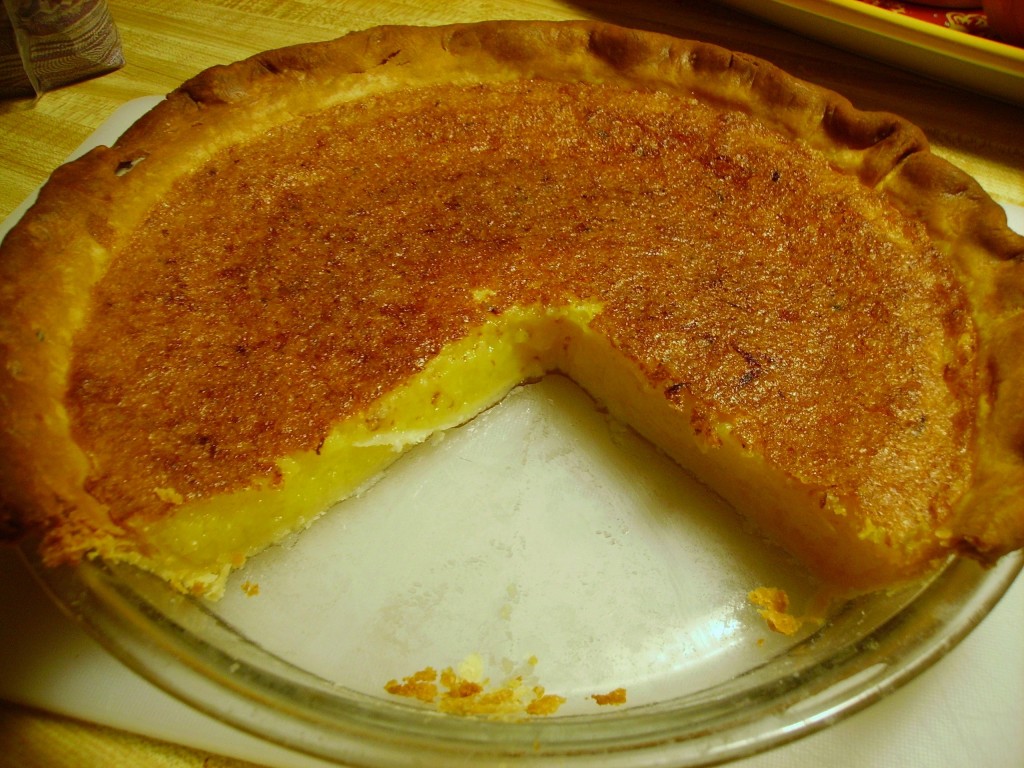 With a little coaxing he's becoming a fan of the Fruit Crisp. This fruit forward dessert has just the hint of a crispy crust in the form of a crumb topping of one sort or another. The crisp (or crumble if you hail from across the pond) has been around since colonial times or earlier. It has been passed down through the years, finally showing up in a cookbook in the 1920's. The rest, as they say, is history.
When you hear Crisp, apple immediately comes to mind, especially in the Fall, but Summer fruits are just as tasty choices. Plums, apricots or in the case of this recipe, peaches  and blueberries are the perfect base for a delicious Crisp. Fresh peaches are peeled and sliced into delectable golden crescents. They are joined by blueberries, a perfect partner visually and flavor wise. A bit of brown sugar and a dash of almond extract, and cinnamon season them beautifully. Slivered almonds that have been toasted add a subtle crunch.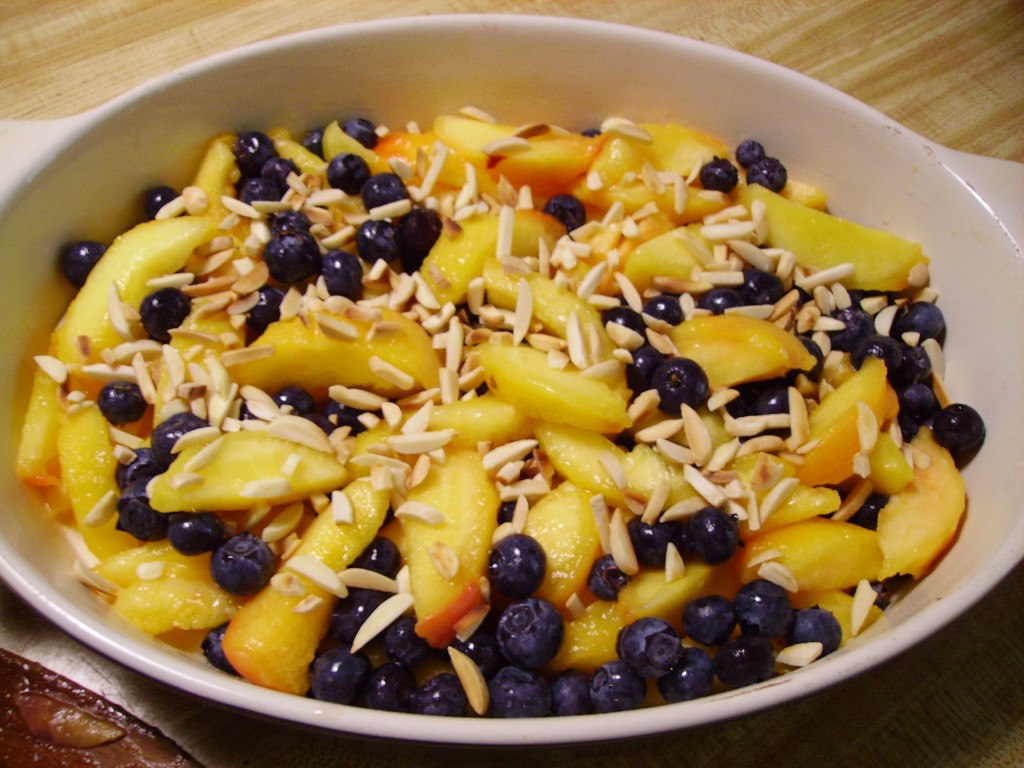 They nestled in an oven friendly dish awaiting their crowning glory, The Crisp.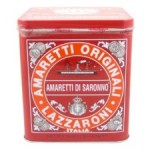 The Crisp part of this dish is made of Amaretti cookies. Amaretti cookies are an Italian macaroon. The ingredients are simple; almonds (paste or ground), a little sugar and egg whites. The only fat is the healthy kind that occurs in the almonds. Amaretti Di Saronno is the best known brand, but I chose a lesser known brand also imported from Italy. These were available at a local market that carries many Italian imports. There was a significant price difference, but the quality was still good.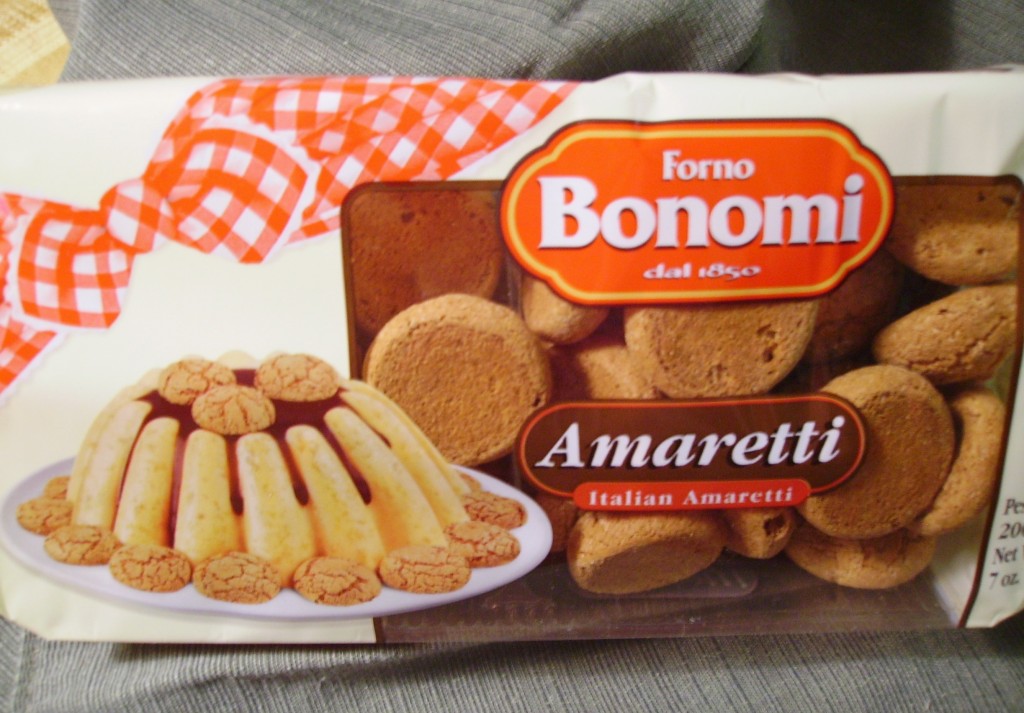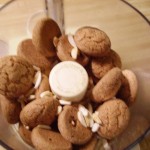 The cookies were whirled in the processor with more toasted almonds and a little flour to become a golden crumb topping that would do the fruit proud. They joined forces with some melted butter. I opted to use the real deal here because I think it tastes better. The fat was also needed to allow the topping to brown and crisp (can't have a fruit crisp without a crisp crust).  The recipe which serves six, uses only two tablespoons so the indulgence won't do too much damage.
It baked in the oven until it was bubbly and an even deeper shade of golden. This is wonderful served slightly warm.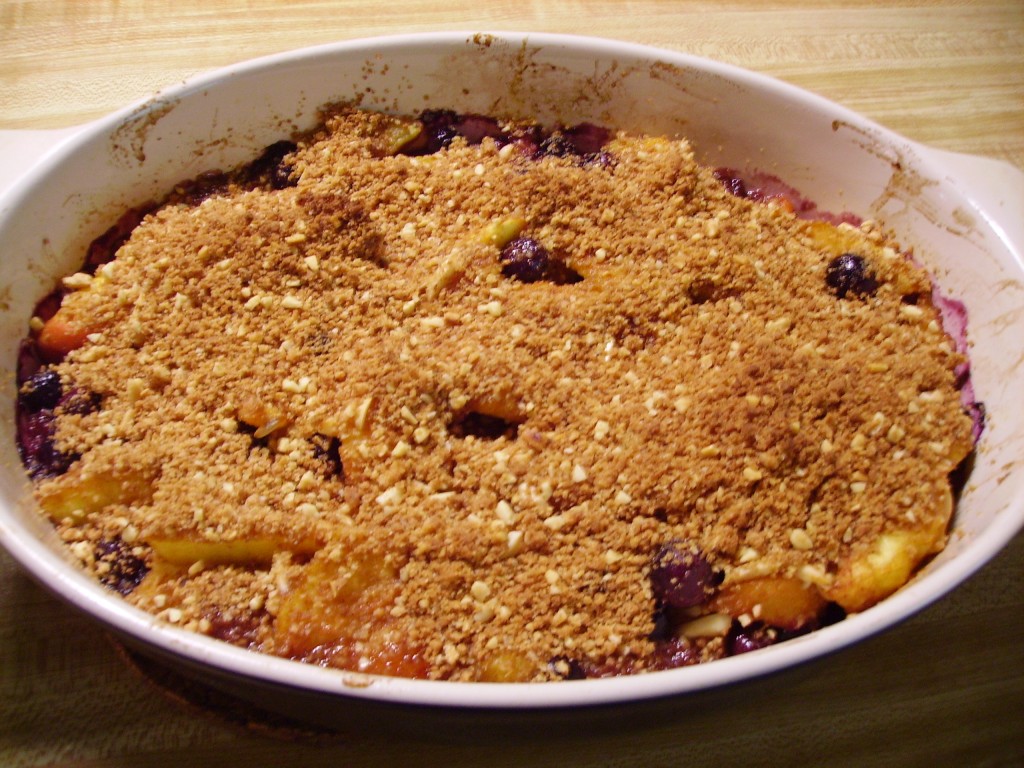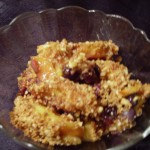 Crisps are traditionally topped with some sort of creamy richness,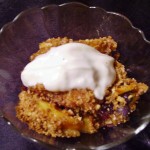 Often whipped cream or vanilla ice cream take that role. I think that it is also delicious all on its own. I did however, top mine with some vanilla non-fat yogurt. However you top it, or don't, it is a wonderful end to a summer meal.
This recipe can be adapted to any fruit that you desire. Apricots would be delicious, as would a medley of berries. No matter how you use this recipe don't forget to put in a generous dash of love. Mama D
Instructions
Spray an oven safe baking dish with non-stick cooking spray. Place the peach slices, blueberries, and 1/4 cup of the toasted almonds in the dish.

Add the cinnamon and almond extract to the fruit and toss to coat.

Place the cookies, the remaining almonds, and the flour in the bowl of a processor. Process until everything is coarse crumbs.

Place the crumbs in a bowl and add the melted butter. Mix until the butter is incorporated into the crumbs. Sprinkle the crumb mixture on top of the fruit.

Bake in a pre-heated 375 degree oven for 25 minutes or so. The top should be golden and the filling should be bubbly.

Serve warm or at room temperature, topped with whipped cream, yogurt, or ice cream. It's also delicious unadorned.