Orzo and Spinach Salad
1 Pound orzo pasta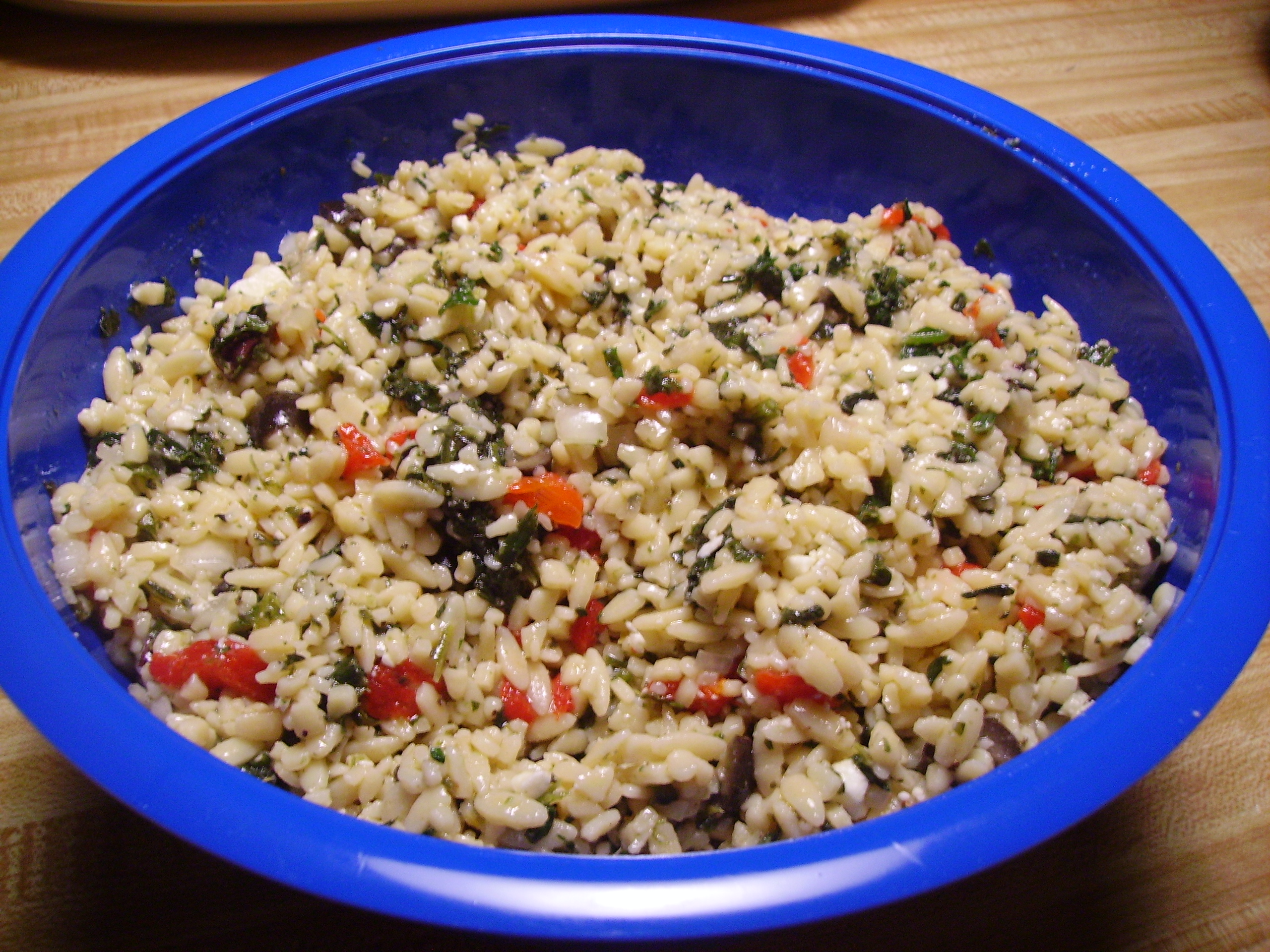 10 Oz. package frozen chopped
spinach, thawed
12 Oz. jar roasted red peppers,
drained and chopped
½ C. sweet onion, chopped
½ C. kalamata olives, pitted and sliced
1 package Lipton Garlic & Herb soup mix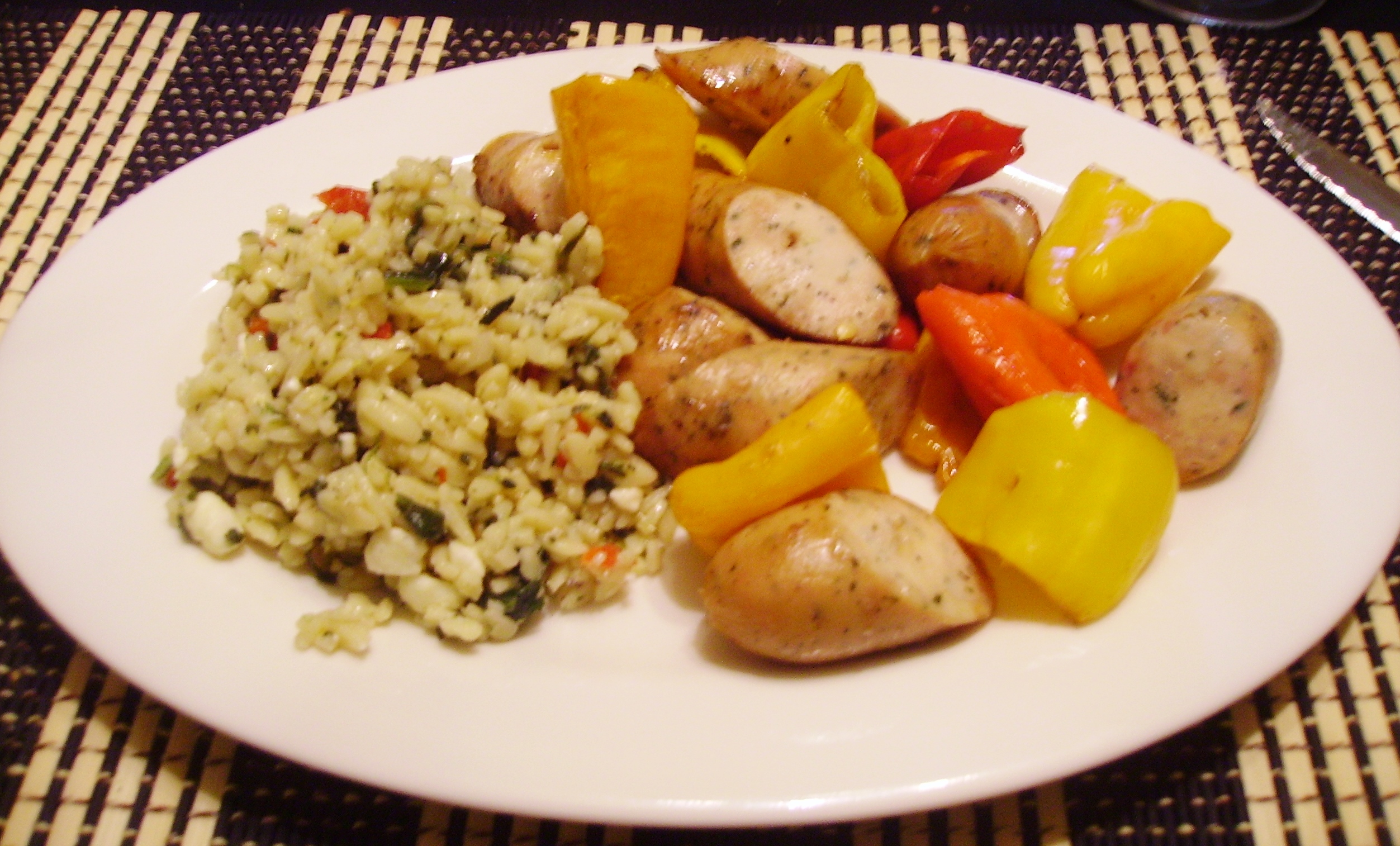 Grated zest of 1 lemon
Cook the pasta as directed on package. Put the thawed spinach in a colander and drain the cooked pasta over it. Drain the pasta and and spinach well and put in a large bowl.
Add the dry soup mix and lemon zest. Toss to mix well.
Add peppers, onions, and olives and toss to combine.
Dressing
Juice of 1 lemon
1/3 C. lemon balsamic vinegar (white balsamic can be substituted)
¾ C . olive oil  (lemon infused if available)
Salt & pepper to taste
Whisk lemon juice and vinegar together and slowly stream in olive oil. Pour over the pasta vegetable mixture and toss to combine well. Cover and refrigerate for at least 1 hour or as long as overnight.
Before serving, toss and check for seasoning. Add salt, pepper, lemon juice or olive oil as needed.
Vegetable Fried Rice
2 cups cooked rice (this should be cooked earlier in the day or the night before so that it has time to chill)
2 C. Broccoli, cut in small florets, blanched and shocked
1 C. Red Pepper, sliced vertically
1 C. Onions, sliced vertically
4 cloves Garlic, finely chopped
½ C. Snow Peas, cut in half diagonally
¾ C. Green Onions, thinly sliced using some of the green part
2 T. Canola Oil               1 T. Sesame Oil
1 T. Soy Sauce (low sodium, if desired)
1 t. 5 Spice Powder
½ T. Sirracha Sauce (or to taste)
¼ c. Hoisin Sauce
¼ C. Chicken Stock or Water (if needed)
In a large fry pan or wok heat the oil until hot, add onions and stir fry 3 minutes or so. Add the broccoli, peppers,  and garlic cook and stir 3 – 4 minutes more.  Add snow peas and continue to cook for 3 more minutes or so. Add the soy, sirracha, and hoisin sauces and the 5 spice powder. Toss to coat and cook until sauce begins to bubble. If the mixture seems a little to dry add some stock or water to loosen it up. Adjust the seasonings for heat and saltiness (you can always add more , but you can't take it away).
Serve with Asian Mud Chicken, or protein of your choice.
4 Servings